Today we feature another EPIC yacht, Lady Katlo, that we were privileged to have lunch on board at the 2016 BVI Boat Show.  We were greeted by Captain Matt Wilson and his wife Stewardess Hillary Wilson.  Both were welcoming and friendly.  Chef Richard also popped his head up from the galley to say hello.  We certainly didn't want to disturb him while he was preparing a lunch that smelled like heaven.
From the moment we stepped on this yacht we were impressed by the elegance combined with the simplicity of the furnishings and finishes.   The deck and the cockpit are teak, which adds another level of sophistication.  The cockpit and dining are large and comfortably fit all guests for meals in the gentle Caribbean warm breezes.  We went upstairs to the flybridge next and we both were in awe of the space and views.  The yacht has recently added a giant sunshade that can be used at anchor.  I even tried out the Captain's seat for old time sake, perfect fit!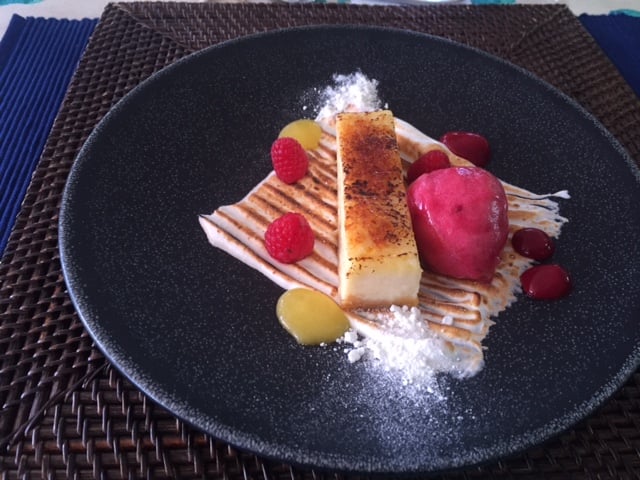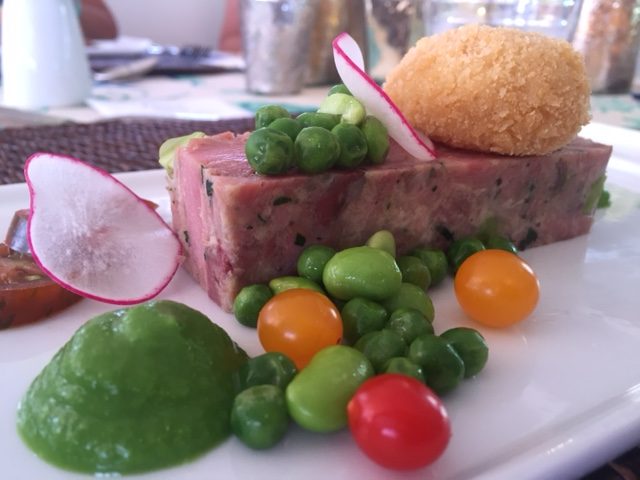 Back inside the yacht we went. One of our favorite features of the Lagoon 620 is the living room area opens up to the cockpit when the giant glass doors open for such great space and flow.  The cabins are spacious and full of natural light.  The master cabin is EPIC, with not only a sleeping area and en suite bathroom, but a seating area with a couch and desk.  There is a separate entrance to this cabin from the stern of the yacht through a sliding glass door.  Lady Katlo accommodates 6 guests comfortably.
If you love food, this yacht is for you! Lunch was amazing!  If you have food allergies, this yacht is still for you!  Everything we were served was gluten free due to our allergies., which we so appreciated!! We were seated at the table, which was decorated to perfection with teal accents and shells as decoration.  Made us feel like we were snorkeling in the clear waters of the BVI.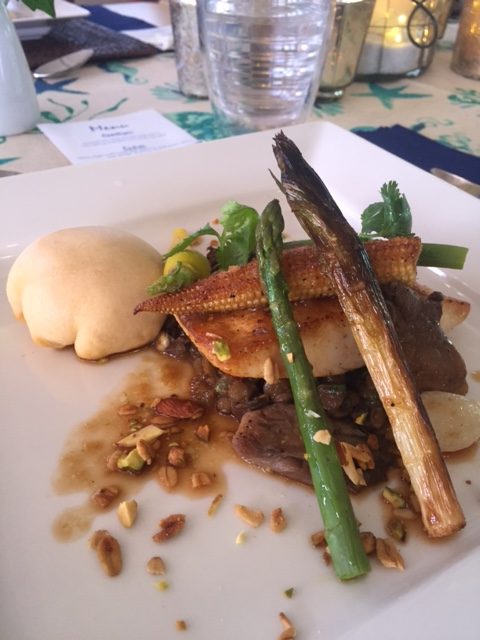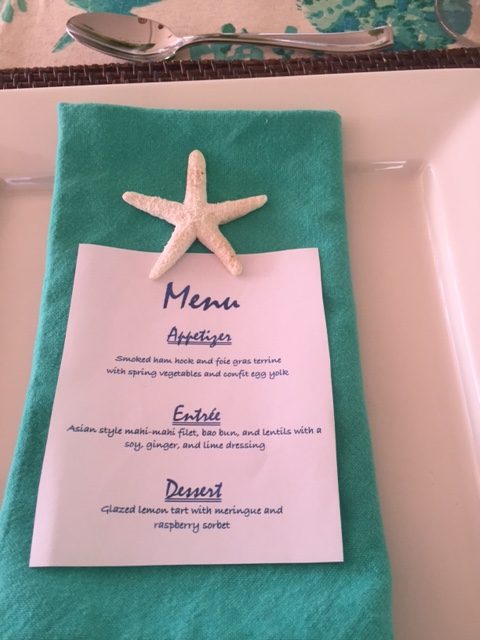 The first course from Chef Rich, was a smoked ham hock and foie gras terrine with spring vegetables and confit egg yolk.  Second course was an Asian style mahi-mahi filet, gluten free bao bun and lentils with Asian style dressing.  And dessert (how did they know lemon was our favorite) glazed lemon gluten free tart with meringue and homemade raspberry sorbet.
Contact EPIC to book Lady Katlo now, you will not be disappointed!