Visiting Peter Island Resort & Spa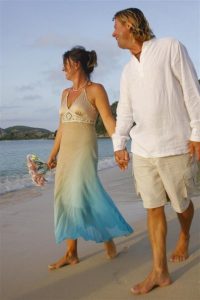 This island is very special to us as we got married with bare feet in the sand on Little Deadman's bay. We took two charter yachts and sailed to Dead-man's bay on Peter Island, a casually elegant British Virgin Island resort and spa hidden away on an 1,800-acre oasis of tranquility with all our wedding guests for an unforgettable event. There is so much to explore here and is a favorite stop for lunch or overnight by all sailors visiting the BVI.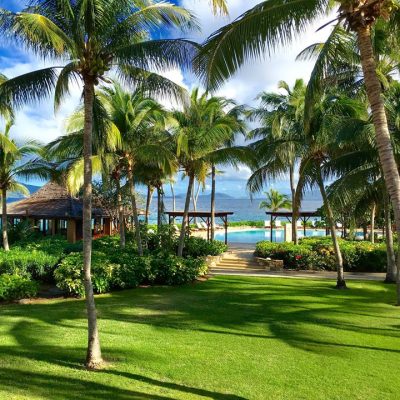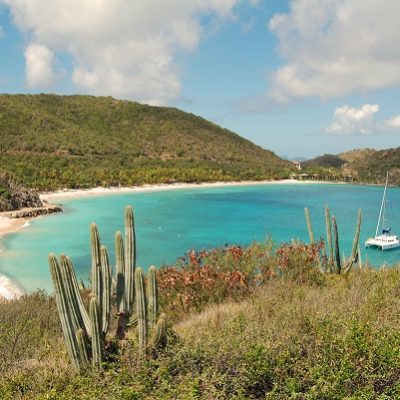 A SHORT HISTORY
Volcanic eruptions formed the Virgin Islands and Peter Island is home to the rich, the famous and the infamous, from Christopher Columbus and Sir Francis Drake to the pirate Blackbeard and various Dutch, German and Spanish planters and privateers. But it wasn't until the late 1960s, when the island began to gain a reputation as a high-quality tourist resort. An interactive map here.
In 1978, the island was purchased by a sailor who had sailed by here many years. He then established the world-class resort that exists today known as Peter Island Resort & Spa.
WHAT TO SEE AND DO?
Peter Island is known for its famous Resort & Spa. The marina has recently been upgraded and there are more services on offer now. There is plenty of dock space if you choose to stay alongside for the night, a boutique shop, dive shop, restaurant and pool bar. Scenic walkways with exotic flowers lead you from one pretty place to the next.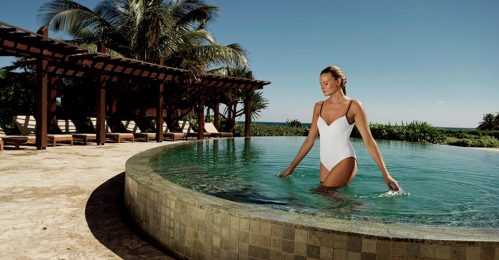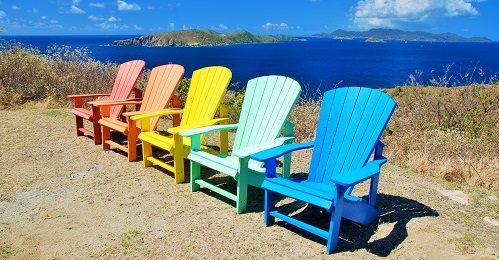 There are 5 pristine white sand Caribbean beaches to enjoy with roads leading to them from the marina and resort entrance. There is accommodation in all forms in different areas of the island. From private villas with pool to beach suites or ocean from rooms, you will surely find luxury. Video. The Spa offers a wide range of services and is located right near the ocean in private Reef Bay. Video. A variety of water sport activities are available to guests residing in the resort and there are also tennis courts for their use.
The 2 restaurants are open to the public. The Tradewinds restaurant is located at the resort entrance and is formal. The Deadman's Beach Bar and Grill is more casual. Guests can enjoy delicious wood-fired pizzas, colorful buffets, signature sandwiches and Peter Island's "finger-lickin' good" ribs, or soak up the sun on the beachside deck with a delicious blended drink. There is also live music on certain days and a steel pan band plays during lunchtime on Sundays.
Hiking or walking is easy as there are roads leading to each end of the island. Start from the beach or at the marina and you decide how far you want to go.
The sunset loop is our favorite and has a great vantage point over Norman and other surrounding islands. Rest here on colorful Adirondack chairs and put your feet up for a while. Enjoy walks to White Bay, Reef Bay and Great Harbor.
ANCHORAGES
Your captain will give you more information about each anchorage and then depending on the weather and sea conditions anchor, moor or dock in a calm bay for a lunch stop or for the night.
Sprat Bay – The marina is located here for docking or a mooring ball can be used for the night.
Deadman's Bay- A favorite lunch stop right by the beach. Anchor here and swim, paddleboard, kayak or take the tender to Little Deadman's beach.
Great Harbor –  A safe bay to anchor for the night. Lots of space for all the watersport activities offered by your crew.
White Bay – Depending on the weather, this is a great anchorage day or night for waterport or beach time.
Enjoy your visit to this little slice of paradise. Book now with Epic to find the right boat and crew for your next unbelievable vacation!