See the BVI in a fast rigid inflatable boat (RIB)
There are so many attractions in the British Virgin Islands and it is not easy to always do everything you planned when you come to these beautiful Caribbean islands. So the best way to see most of the stunning beaches, bars and remote islands is to rent a RIB or go on one of many tour options with a local reliable company. Adventure tours are taking off everywhere and it has always been a fun experience, no matter where you go. Here are a few of the tours to consider and if you want to do it yourself, there are 2 boats for rent so get you there at your own pace. See the Video.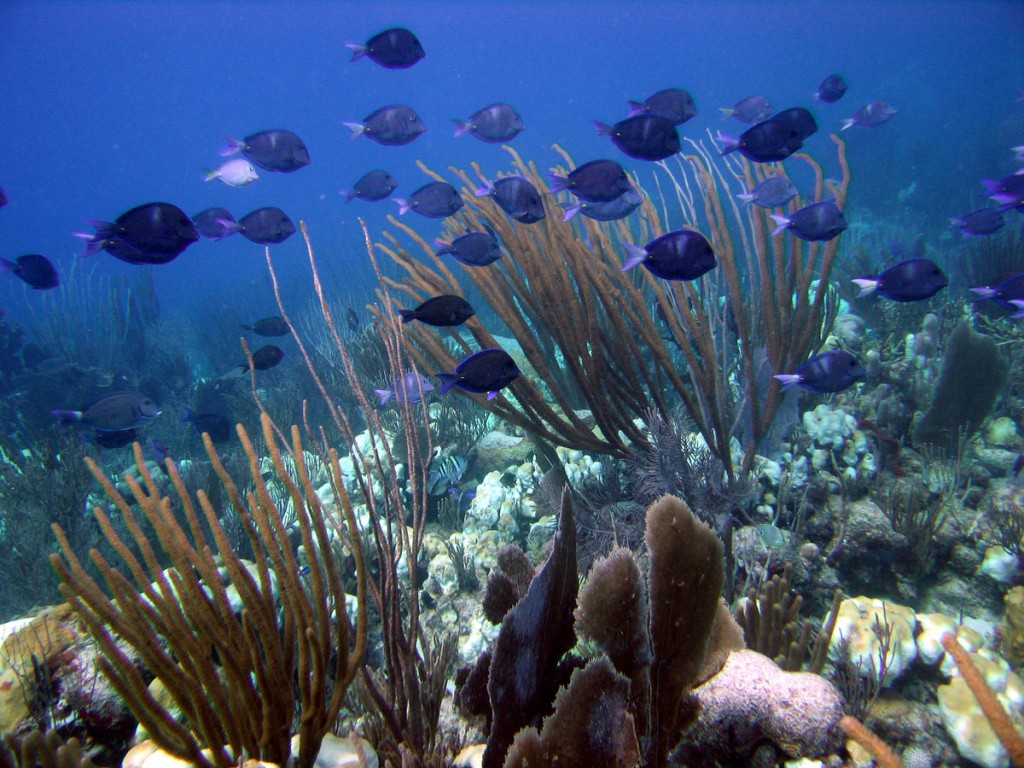 SNORKEL TOUR:
The British Virgin Islands offers numerous secluded snorkel sites that our team understand thoroughly. Snorkel tours depart from Tortola, and can be created around weather conditions and our guest's level of ability. Some of the preferred spots are the Indians, Cooper Island, the caves, world famous Baths and many in between.
Depending on the party, we can get more adventurous with remote reefs such the Indians and many secret spots that the captains keep under wraps for all weather options. This tour is designed especially for you group's abilities.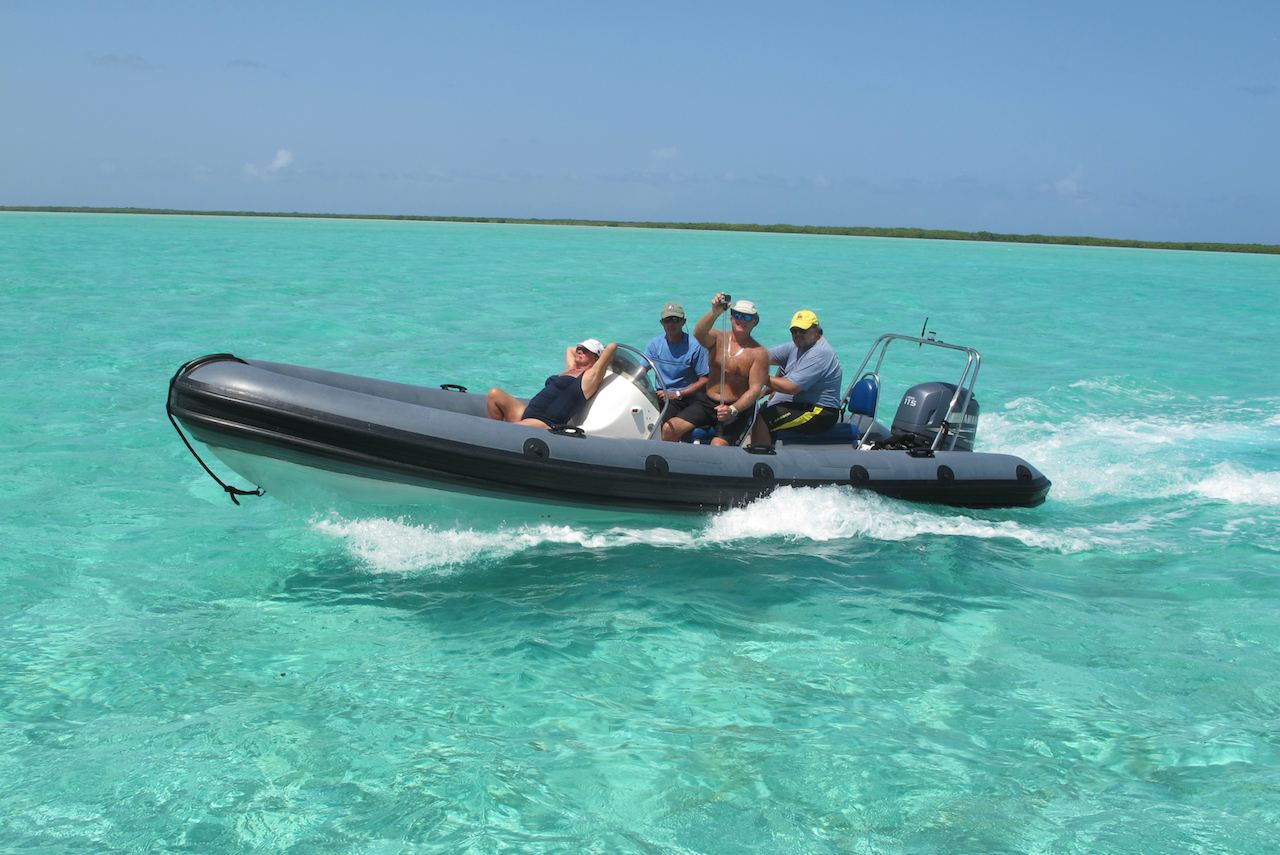 HISTORY TOUR:
Leave Road Harbor and after an exhilarating 20 minute ride we arrive at the Caves on Norman Island's Treasure point. Here your guide will give a brief description of the area and it's part in the history of the BVI. Next we cruise to Peter Island's Little Harbor to see the sight of the coaling station set up in the mid to late 1800's as yellow fever had St. Thomas under quarantine.  In Great Harbor we will pass over the sight of the R.M.S. Rhone's anchor and broken chain. More on this story will be told later in the Tour.
East along the North Shore of Peter Island we will enter Deadman's Bay and discover the story behind Deadman's Chest and Deadman's Bay. A little further to the East across Salt Island Passage and Blonde Rock where we will pull into Lee Bay on Salt Island to finish our story of the R.M.S.Rhone. Around the Point we will enter Salt Island Bay and give a description of the important role this Island played in the days before Refrigeration.
Our final Island on this tour is Cooper Island where we learn what a Cooper is and how this name ties in all the various trades and commodities taking place back in days before containers and container ships!
DESERTED BEACH TOUR:
Only qualified captains who know the BVI waters and have been working around the Islands for years will be your guide. Let them take you to their favorite secret spots and escape the hustle and bustle of the cruise ship passenger locations. Let our captains tailor the trip around a real adventure to some of our real Natures little secrets spots around British Virgin Islands.
Want a special Honeymoon escape or renew your vows on a secluded beach, let us recommend the perfect spot. Romantic picnics can be organized and laid out for you on request.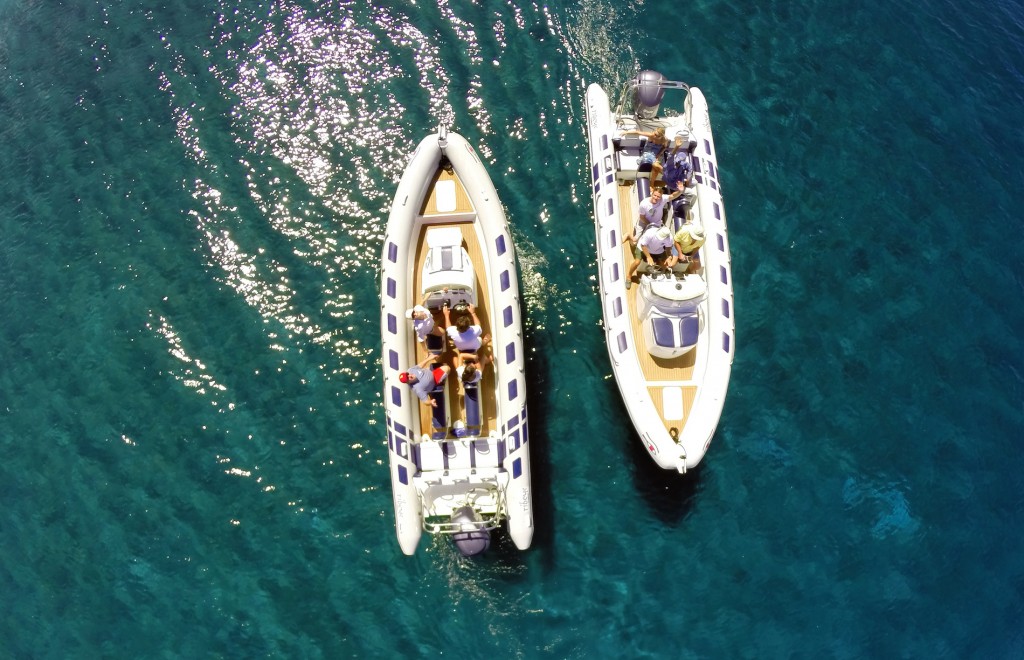 FOUR ISLAND TOUR:
With a full day tour we can easily hit 4 of the leeward Islands as the ribs cruise along between the Islands, giving us lots of different options to choose from, hiking swimming, snorkeling, lunches, cocktail hour and more on each island we choose to stop at.
A sample itinerary:
Leaving Tortola and motoring up-wind we can have a first stop at the Baths for a hike and a swim, motoring west we can organize a lunch time stop at Cooper Island for an amazing lunch on the deck and shade for a few hours, swim and snorkel or even a quick nap after lunch. A short hop away to the west we can pull into Salt Island and explore the salt ponds, a quick swim back to the boat and another short hop we can pull into Deadman's Bay on Peter Island for a classic beach walk or swim or otherwise pull into Peter Islands marina and hunt down the basking iguana's on the rocks.
Let us make this the best day of your vacation to suit the group's dream day on the water.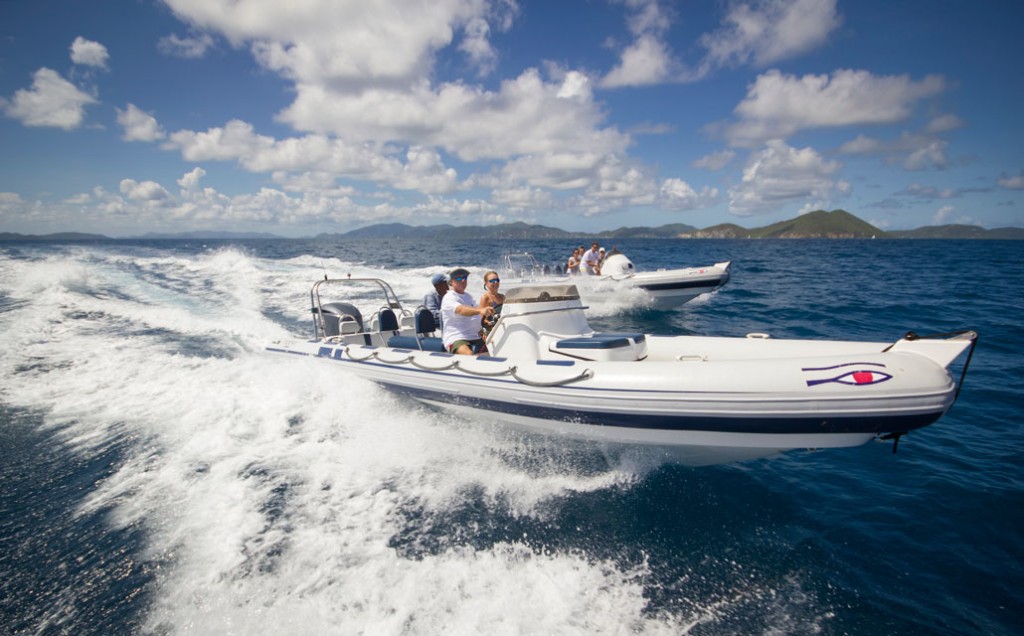 THE BATHS AND BEYOND TOUR:
A world famous BVI tourist attraction, let us plan a trip which lets you hike around the oversized boulders, snorkel on the shallow rocks or possibly a long lunch at the top of the Baths, we can can cruise to other locations around Virgin Gorda for the afternoon. Savannah Bay offers great snorkeling, with another small hop in the Rib we can be in North Sound, known as the rich man's play ground of the Caribbean with many Islands and resorts we can stop at or pull into for a lunch, swim or snorkel.
Let us make this the best memorable day of your vacation.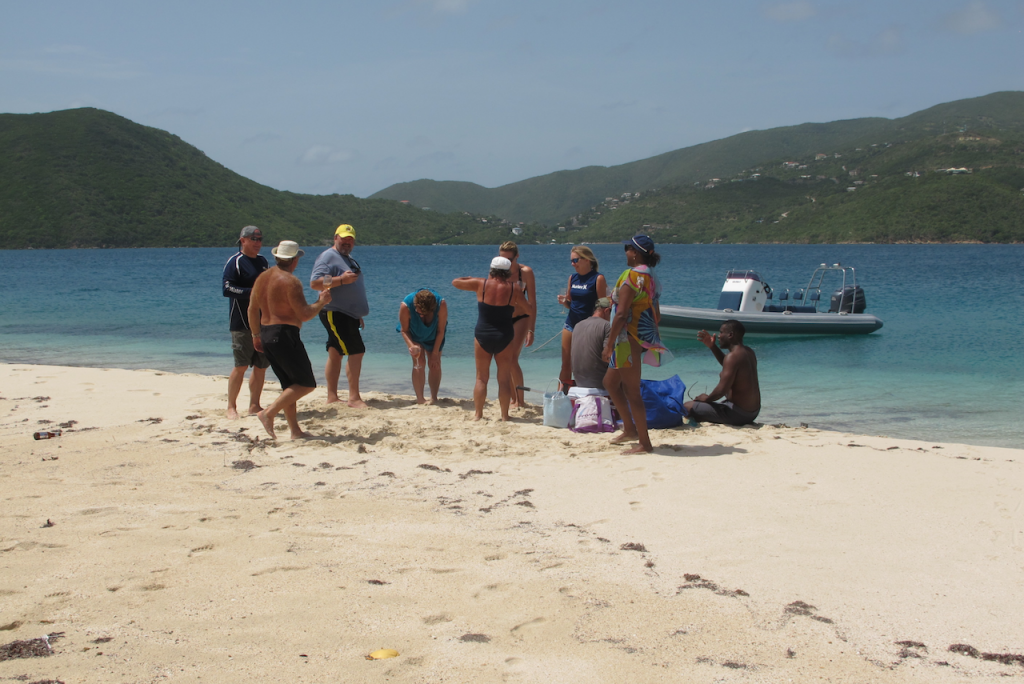 BEACH TIME TOUR:
Want to visit that beach you have been staring at through your hotel window for the last few days and just can't figure out how to get there? Let us help you escape for an adventurous day that could be the best day of your vacation. If you want to spend more time on the beach than on the water we can help you plan the trip around exploring, relaxing, soaking up the rays, taking a long lunch on one of the numerous remote beach bars on one of the outer islands.
Let us know your requests and we can tailor the trip for you.
RENTAL:
Choose between a Ribtec 655 with Yamaha 115 or Ballistic 7.8 meter with Yamaha 225 for an adventure where you are in charge.
Contact us for prices as each tour is different. Thank you.