Visiting Marina Cay in the BVI
During your week long private crewed yacht charter, you will no doubt have the chance to visit Marina Cay in the BVI.
Pusser's Marina Cay, Home to a Pusser's Co. Store, has an award-winning restaurant, breezy villas for overnight accommodations, a dive shop, and the famous Robb White Bar at the top of the island. The reef and warm, shallow waters of the lagoon are ideal for snorkelers and safe for families with children.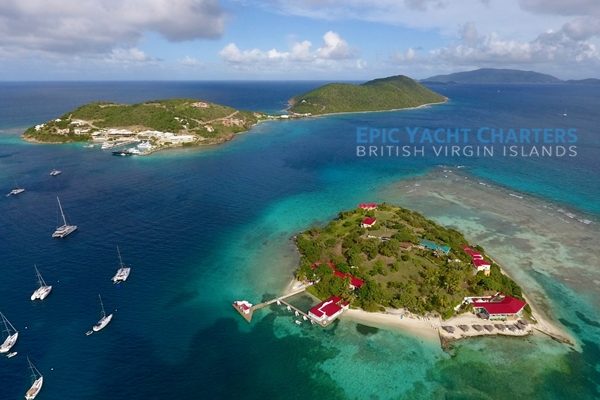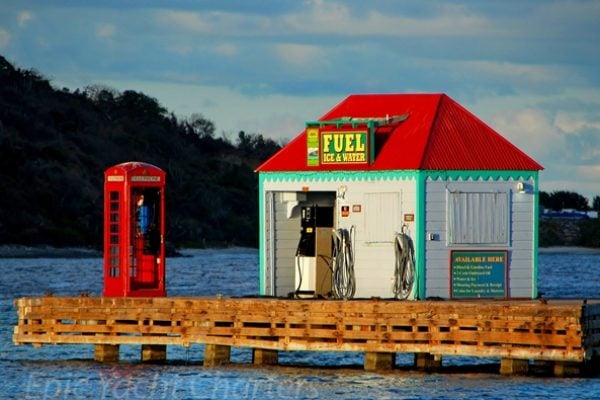 Marina Cay is truly one of the jewels of the Caribbean, and home to the true romance of Robb and Rodie White in the 1930's. In 1937, in the middle of the great depression, Robb and Rodie White, only four months married, came to the British Virgin Islands and settled on this delightful little island. He was 28, and she was 24. The island was uninhabited, and they decided to make it their own private Shangri-La as they set up housekeeping on this tiny, remote and almost barren island.
Today, you can enjoy this beautiful little island surrounded by a horseshoe reef. There are pretty walkways, gardens, the small hotel with cute rooms, a Pussers store and restaurant. Snorkel in, kayak in or get your crew to drop you off with the tender and explore more. Don't forget that selfie inside the traditional red phone booth at the end of the dock!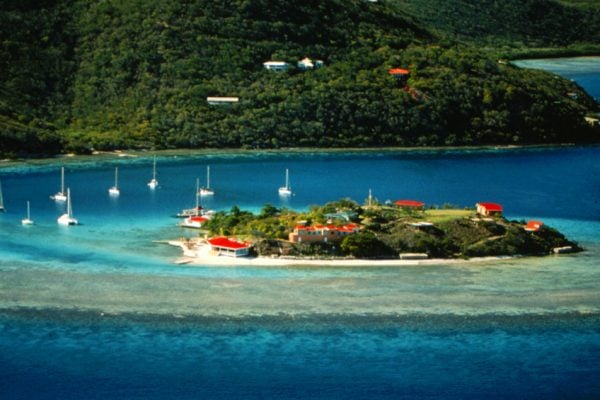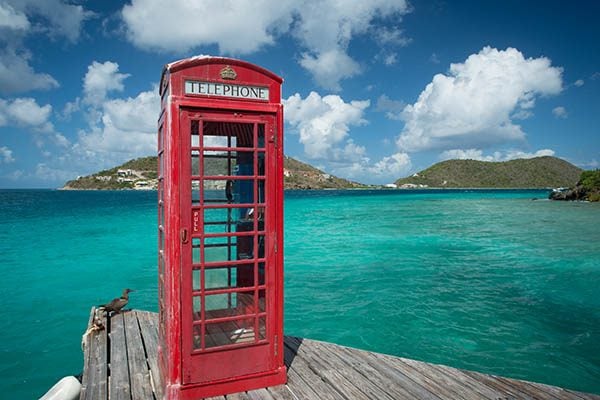 Please contact us for more information and how we can help you find the right boat and crew for your next unforgettable vacation in the Beautiful British Virgin Islands. Thank You.