Are you planning a family vacation to the Caribbean islands and spend a week on a sailing catamaran? While vacations are fun and enjoyed by your whole family, it can often be stressful before your trip. With everything that you need to do before you leave, you'll probably need your vacation. Here is a vacation checklist of some of the things that you may need to do before you go. What to bring?
Pack your lightweight bags with only items needed for the warm climate. Don't forget swimwear, sunscreen, sunglasses, hats, flip flops and a camera. Towels and shower products are provided onboard, but feel free to bring your toothbrush and toothpaste. Use soft, foldable luggage as they will have to be stowed aboard in a locker.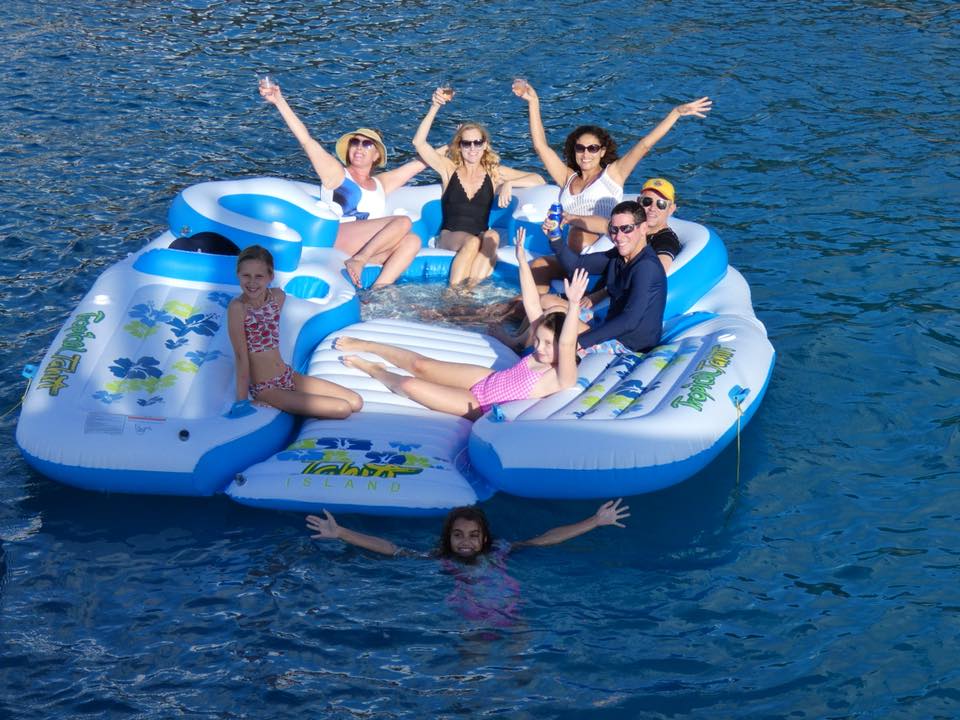 Make sure you have passports for all your children and all documents are up to date. Travel insurance is recommended, but not enforced. Book your flights and other travel arrangements well in advance as these crewed yacht charters are very popular and boats which you prefer may be unavailable if booked at the last minute.
All accommodation aboard your crewed yacht catamaran is chosen according to how many adults and children. Some yachts have twin bunk cabins for smaller children and if young adults wish to share a king or queen cabin, everyone can decide how to arrange the sleeping preferences.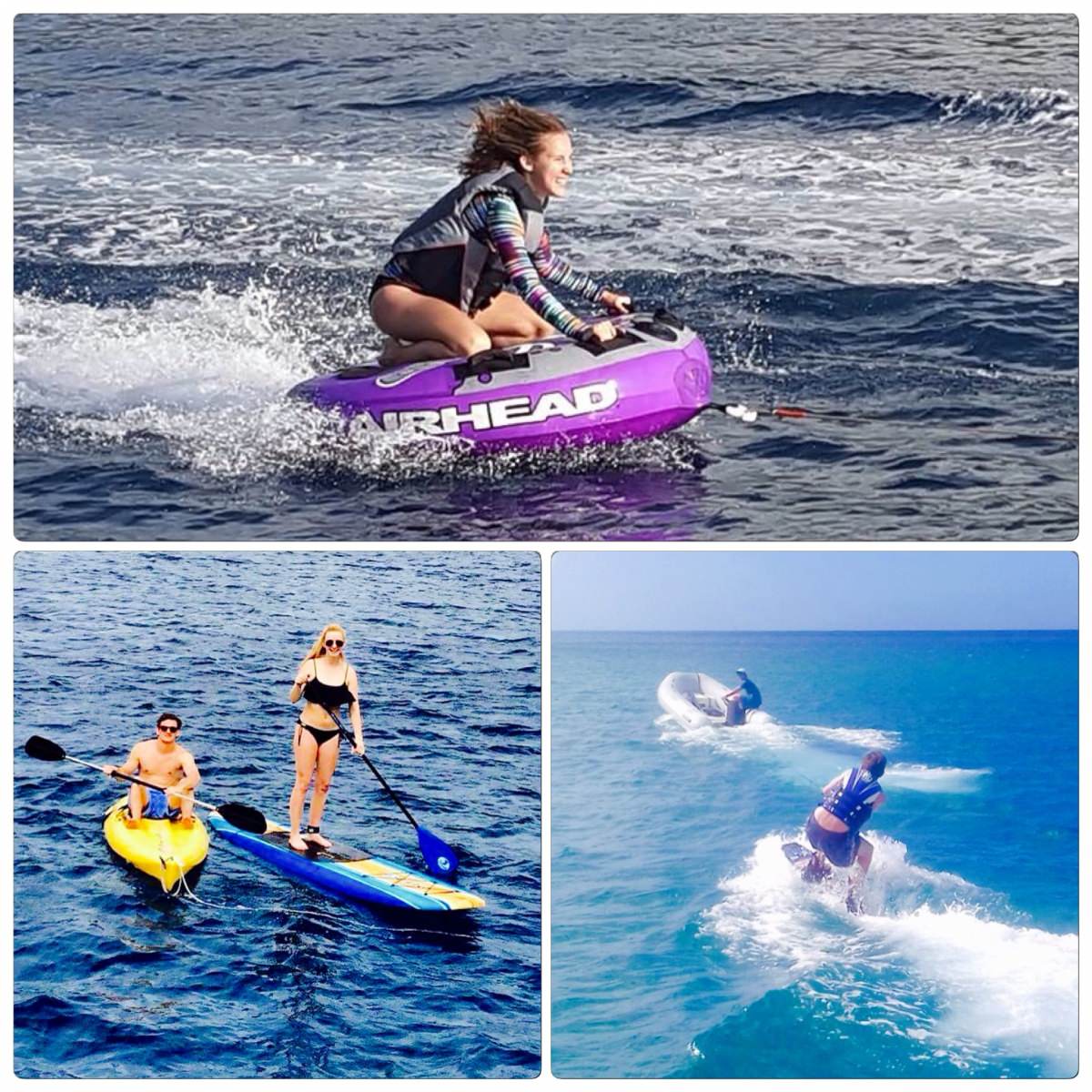 Exquisite meals are prepared by your professional chef aboard your yacht and special needs are carefully addressed especially with food allergies. Kids' meals may be served earlier if they do not share the same meals served to the adults. Special drinks are made to order and everybody will enjoy their favorite cocktails. All beverages are included in your all-inclusive package.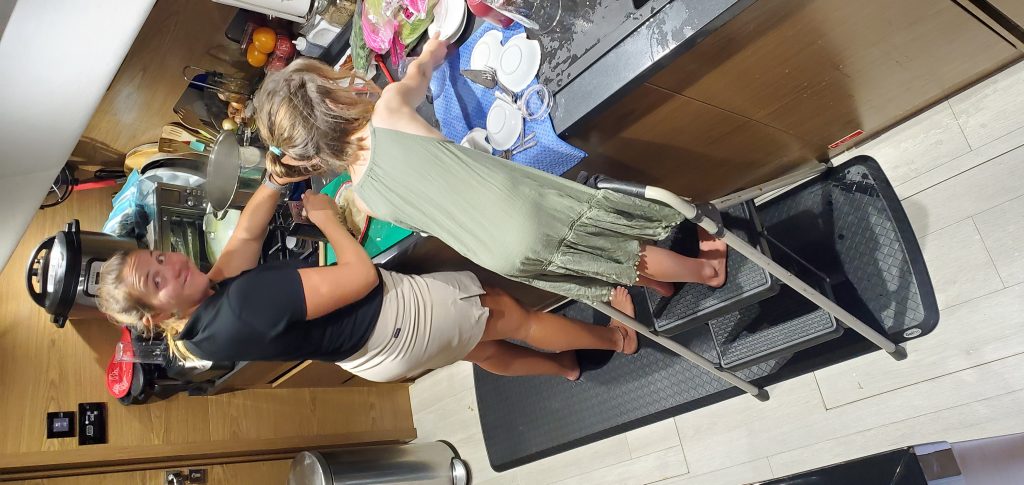 All water sports are free (except SCUBA diving) and most days are filled with lots of exciting skiing, kneeboarding, stand-up paddle-boarding, wakeboarding, snorkeling, kayaking, floating island fun, and beach games.
For those who wish to spend more time relaxing on the foredeck, upper deck or lazing on the swim platform, there are lots of space on a luxury catamaran. WiFi is available in most anchorages and when underway, so watching a show or playing a game on a digital device is easy to entertain some of the family members. It is possible to do a little work if Mom or Dad needs to keep up with some business or emails. The most fun can be had as a group when you plan a shore excursion like an island tour, hiking trails, beach bars and restaurants and sightseeing when the captain drops your family at a nearby dock.