Marina Cay is truly one of the jewels of the Caribbean, and home to a small resort with restaurant, dive shop, store and a bar on the hill. In 1937, in the middle of the great depression, Robb and Rodie White, only four months married, came to the British Virgin Islands and settled on this delightful little island. Today, this quaint little island is a wonderful place to visit with beautiful gardens, a Pussers company store, restaurant, a bar in the old library on the top of the hill and a few rooms to rent.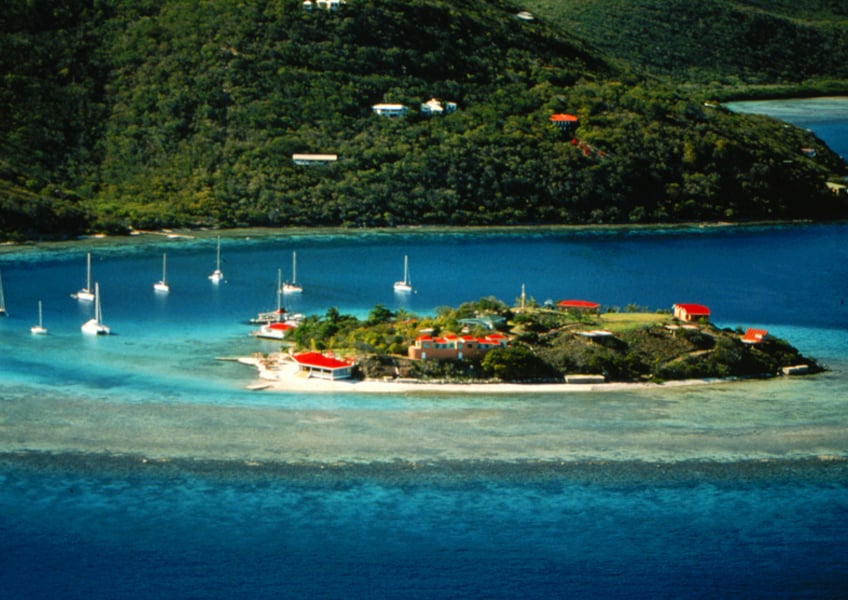 We have received encouraging news from Pussers: "Having finished cleanup, we're now into the first phases of the reconstruction. The future for Marina Cay will be good because the place is so naturally beautiful. The cleanup was a massive job. It took about 50 people more than 2 weeks, and barge load after barge load to haul away the huge amount of flotsam and jetsam that was strewn everywhere. And we located the old Red Box lying buried on the seabed, but at quite a distance from the dock. It's solid cast iron, and must weigh at least 1500 pounds. We can't figure out how it came to rest where it did. Soon, we will raise it, and place it back on the dock where it belongs as soon as the dock is finished. Shortly, we will also open a small restaurant in the patio that was outside of the store. Concurrently, we plan to open a small Pusser's Co. Store in the Robb White House on the summit All that building needs is a new roof that will be completed in March."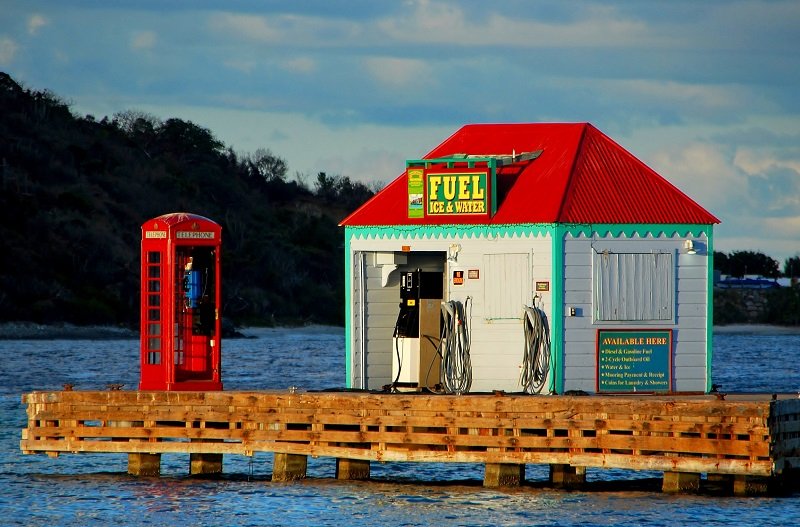 Our crewed charter yachts look forward to picking up a mooring ball, get fuel, water and ice and enjoy the happy hour entertainment on this iconic little slice of beauty. Don't forget to take a selfie with the Red Telephone booth and send it to your jealous friends back home.