Welcome NEW Sailing Catamaran Barefeet Retreat, the latest Royal 57 Catamaran.
This spacious charter yacht will be available for all-inclusive week long charters in the Virgin Islands as the new season opens after the annual boat shows early November 2020.
Where luxury meets adventure! Indulge in the crystal clear waters of the Virgin Islands on this ultra-spacious sailing catamaran. Barefeet Retreat features a flybridge that has 360° ocean views whether sailing or anchored in a beautiful bay. The flybridge sports a fully functioning bar and easy access to several sun pads to soak up the Caribbean sun. Experience the Islands in a different way with your own professional crew.
Barefeet Retreat accommodates up to 10 guests in 5 luxury queen cabins each with its own en-suite bathroom and shower. All guest cabins are fully air-conditioned for guest comfort. Barefeet Retreat has a galley-up layout with all the modern amenities needed for the ultimate family and friend vacation.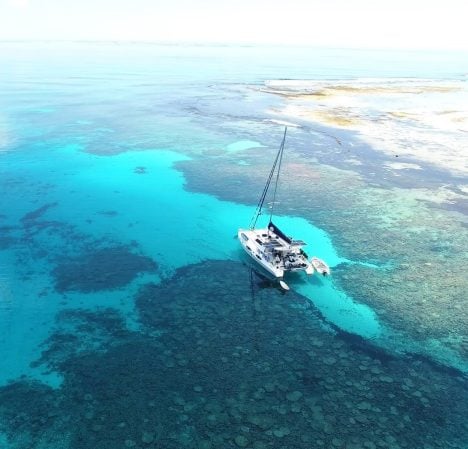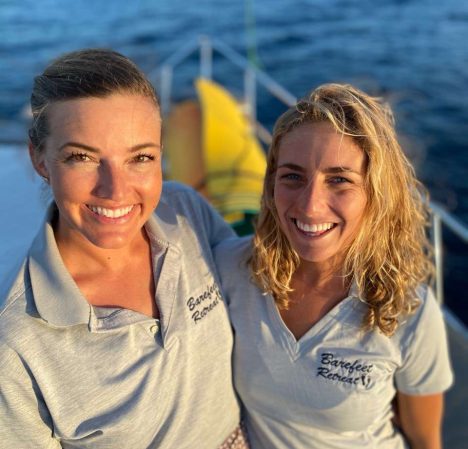 This is what guests say about your energetic crew aboard Catamaran Barefeet Retreat.
"My husband and I had the pleasure of experiencing a charter cruise with Mark & Halle. This trip honestly surpassed all of our expectations! They made us feel so special and catered to every need we could have possibly had! Mark took us on fun dives and excursions on shore and truly seemed to enjoy our company as much as we enjoyed his! Halle's personal attention to us along with special drinks each cocktail hour and wonderful meals every day made this trip one of the best vacations we have ever had! We honestly don't think there is a better crew than these two! We left feeling like they were more like family and will always hold the fondest feelings for both of them!"  D.B.C. from NH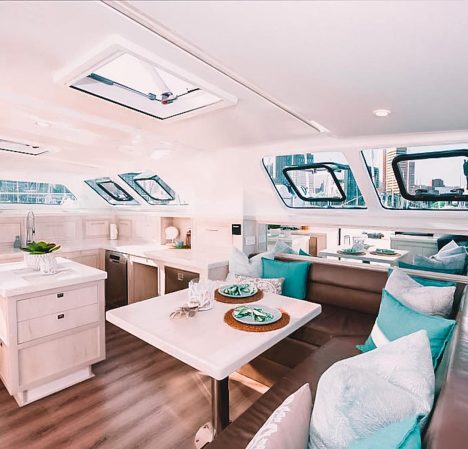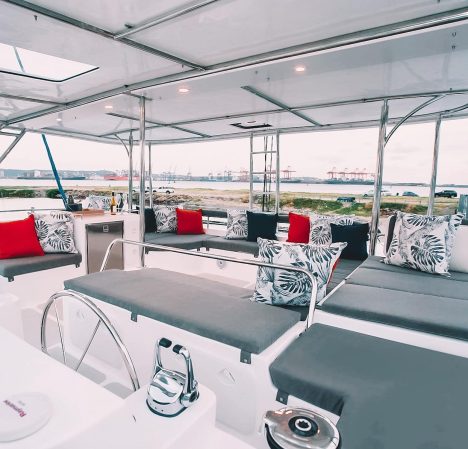 Meet your crew! Captain Mark and Chef Halle welcome you onboard Catamaran Barefeet Retreat for an all-inclusive week of Sailing the beautiful crystal clean waters of the British Virgin Islands.
Mark, A south African born professional sailor and passionate free diver was raised along the beautiful and wild waters in the Indian ocean. Mark spent the early part of his career running Yacht deliveries and Charters in the Seychelles and Madagascar before his desire for adventure took him on a 3-month journey across the Indian and Atlantic Ocean towards the infamous and pristine British Virgin Islands. It was in the British Virgin Islands that Mark met Halle and together they have been an unstoppable duo.
Halle, born in the foothills of the Blue Ridge mountains in North Carolina, has a natural Southern Charm and a passion for the water after spending years swimming competitively. Halle loves to create a menu based on your needs while exploring flavorful combinations that will have your taste buds wanting more. With a passion for food- and training from the award- winning Ashbourton Cookery School in England- Halle will deliver a menu full of dishes you'll be talking about long after your vacation is over.
Together Mark and Halle are currently finishing the build of Barefeet Retreat in South Africa and will set sail later this year around the Southern Tip of Africa and across the Atlantic to meet you in the Islands for more adventure filled vacations.
Catamaran Barefeet Retreat has a galley-up layout with all the modern amenities needed for the ultimate family and friend vacation. She has full stainless steel side rails making her the preferred catamaran for kids. Please contact us as soon as you are able to travel and have the unforgettable vacation of a lifetime.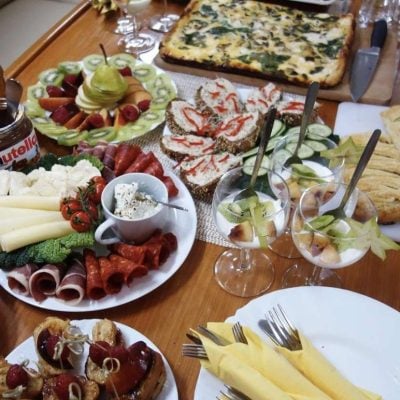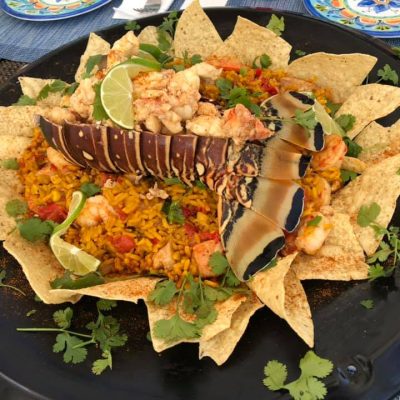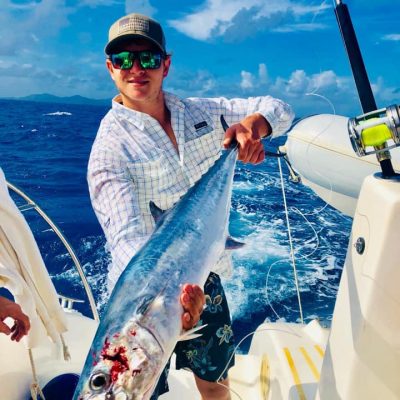 To learn more please contact the friendly & knowledgeable team at Epic Yacht Charters to get onboard a luxury Sailing or Power charter catamaran. Your Private Water Taxi or Tours can be arranged.
Contact Us NOW for availability and a personalized quote!  While our service is priceless, it is always complimentary.
Email us: [email protected] Call us: (954) 543 1270 or LiveChat with us on our website and ask as many questions as you want. Thank you and wishing you Epic Adventures from Team Epic!