The summer is always a good time for yachts to relocate from areas that may be prone to hurricane damage later in the year. New England, Long Island, Rhode Island, and the Chesapeake are prime examples of yacht charter locations now that the USA is not allowed to travel abroad yet. We do want to share some great news if you are interested in traveling to the Caribbean.
The United States Virgin Islands (USVI) is open for charter yacht vacations which is a welcome vacation break from isolation from COVID 19. Now that the British Virgin Islands (BVI) has announced a further delay in tourism to December 2020, we can still enjoy the beauty that is waiting for us in St Thomas, St John, and St Croix.
We have compiled a sample itinerary which will give you an idea of how much you can enjoy your charter vacation without leaving the US waters. The crew is always happy to discuss and change the route depending on weather and of course your suggestions. The all-inclusive charter week offers you a private Captain and Chef (additional crew on larger yachts), luxury en-suite cabins, all meals, snacks, all beverages including ship's bar, appetizers, cruising permits, and mooring ball fees. All meals enjoyed ashore will be at your expense.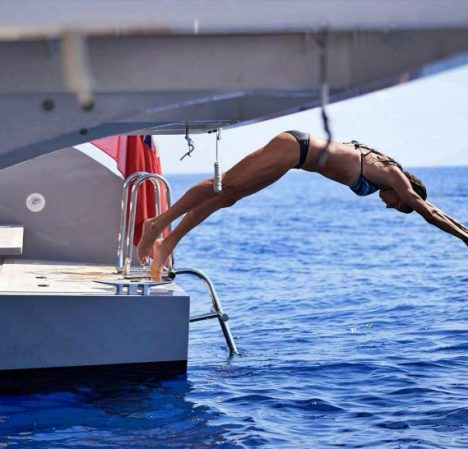 DAY 1: After you arrive at the St. Thomas International Airport (STT), a taxi takes you on a scenic drive to the West side of St. Thomas at Red Hook or to Yacht Haven Grande Marina in Charlotte Amalie depending on where your crewed charter yacht is docked or anchored. Your crew will advise on transportation and arrival information.
You may board your yacht at Noon and in Caribbean style, cold local specialty cocktails will be served. From American Yacht Harbor in Red Hook, you can motor or sail to Cinnamon Bay on St.John for lunch onboard. Snorkel the nearby reefs and then take a leisurely sail to Maho Bay, St. John where you can enjoy watching the turtles come up for air, walk on the beach, or paddleboard around the bay which is very protected for your night anchorage. This is also where we have enjoyed memorable sunsets while sipping on a cold beverage and hors d'oeuvres. Just a good way to unwind after traveling to paradise.
DAY 2: Enjoy a pleasant breakfast, then dinghy over to Mary's Point or Whistling Cay for a guided snorkel tour, learning about the coral reef ecosystem and fish/coral identification. Return to the yacht for a lovely lunch on board and a swim. Enjoy a short sail up the channel to Watermelon Cay, St John. There is a nice shore-side trail to the Annaberg Ruins where you will enjoy a historical tour of the sugar plantation and slavery. You can also choose a shorter walk up to Murphy's Mansion with amazing views over the bay. Nearby the mooring field you will have an opportunity to kayak, paddleboard and snorkel, or dive around the Cay, and for the fishermen, there are salt flats for bone-fishing or fly-fishing. Another calm anchorage for stargazing.
DAY 3: Breakfast followed by a nice hike/snorkel at Waterlemon Cay or motor sail up to Newfound Bay for some fishing and lobster hunting. Continue to Coral Bay to enjoy some time walking around this quaint town or the swim-up festive "Lime Out" floating bar or sail to Salt Pond Bay. Enjoy a quiet afternoon on a gorgeous white sand beach surrounded by gorgeous views. Other options include snorkeling at Booby Rock, a Scuba dive, or take a hike on Ram Head Trail for an Epic sunset view with St. Croix in the distance!
DAY4: After an early breakfast you can decide whether staying in the St Thomas area or enjoy sailing a few hours South to St. Croix. (This is an option at your discretion and may take 4-5 hrs)
If you are interested in a longer beam-reach sail and fishing along the way and exploring the largest island in the Virgin Islands territory, then St. Croix is a great diversion from the beaten track. It is quiet, a very friendly island with a fascinating history. If you are already on the South end of St. John it will be easy to depart roughly 35 miles to the South where you will be able to see how long the island of St. Croix is. This tropical island is famous for world-class diving and fishing on the North Shore, snorkeling with sea turtles at Buck Island, and fascinating historical stories.
You may want to rent a car and go explore the rainforest where you can stop at Norma's Domino club where you can feed beer to the drinking pigs, beautiful beaches, and drive to the Eastern most point of the land of USA. Maybe a round of golf? Try the Buccaneer for a unique island golfing experience. Tour Fort Christian, Fort Frederick, Estate Whim, or the famous Cruzan Rum factory. Dance the night ashore to local bands and then sail back to St. Thomas on the morning of Day 6.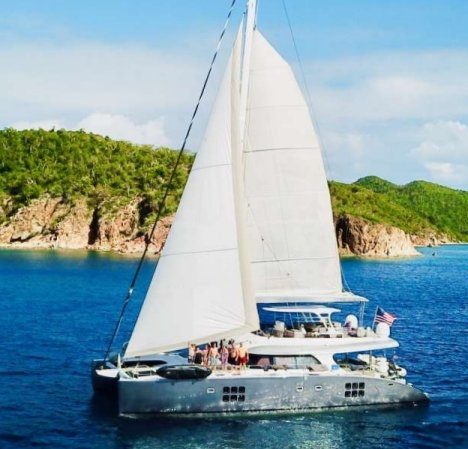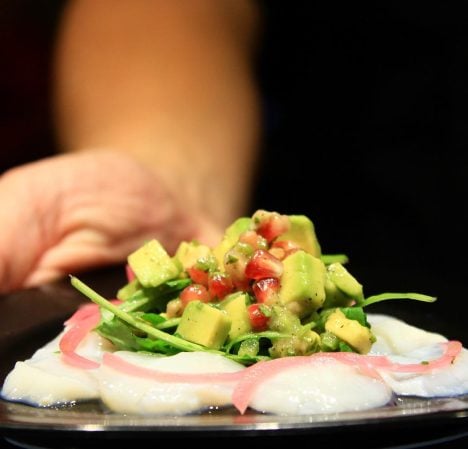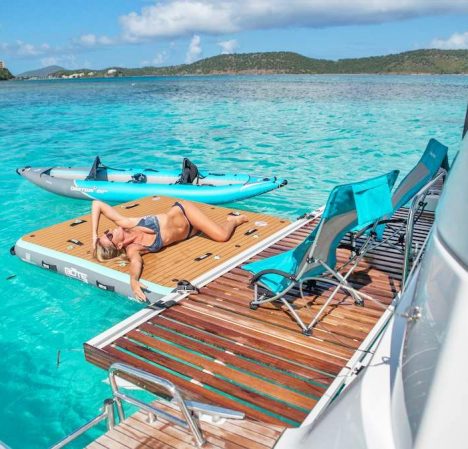 Day 4: If you chose not to sail to St. Croix you can continue here. After a hearty breakfast, Enjoy a downwind sail to Lameshur Bay for a lunch stop and water sports. In the afternoon sail to Cruz Bay on the Western side of St. John. Your crew will moor the yacht near the harbor and take the tender in to explore this very colorful town and meet the friendly locals at Mongoose Junction. Stop in for a cold one at the street-side Woody's bar with a World famous happy hour. The yacht will find a calm anchorage near Caneel Bay for the night where you can enjoy another perfect sunset over St. Thomas.
Day 5: Breakfast followed by lots of water-sports after a beam-reach sail to Magens Bay. Weather permitting this is the perfect spot for wakeboarding, paddle-boarding, water skiing, and tubing. Not up to the water fun? Chill out on the beach where you can find secluded sections of the beach all to yourself or stop at the Beach Bar and Boutique for shopping and enjoying local cocktails.
Day 6: Motor or sail over to Great St. James where you can tuck into Christmas Cove. Here is some of the best snorkeling where spotted eagle rays and turtles are in abundance. Close to shore is a shallow ledge where a large variety of smaller schools of colorful fish hide. This anchorage is part of the Parks division and mooring balls are free. This is also the permanent anchorage for "Pizza Pi" where homemade pizzas are sold to neighboring charter yachts.  Not too far West lays "Cow and Calf" which is perfect for Scuba diving near the anchorage. Set Sail for historic Buck Island on St. Thomas and enjoy a quiet evening, enjoying the sunset and the pretty scene.
Day 7: After breakfast, snorkel the wreck of the Cartanza, an old freighter with a fascinating history and/or dinghy over to Turtle Cove to swim with the turtles. Head off on a downwind sail to Honeymoon Beach, Water Island. Enjoy lunch aboard and then spend the afternoon on the beach or rent golf carts and explore the island. At sunset, it is nice to slowly motor through the cuts through historic downtown Charlotte Amalie and enjoy cocktails and hors d'oeuvres while your crew anchors in the harbor or dock at Yacht Haven Grande (dockage at charterer's expense). Enjoy some local nightlife or enjoy an Epic theme party.
Day 8: After breakfast, you have the chance to see more of the historic Charlotte Amalie. Check out Emancipation Gardens, the 99 steps, and the historic Fort Christian. Take advantage of duty-free shopping at vendor's plaza or in any of the downtown boutiques and if you are carrying your purchases, a taxi will be on standby to return you to the dock. Now it is time to pack and say farewell to your crew until you return for the next unforgettable trip on an Epic Yacht Charter. Your crew will arrange transport to the airport or accommodations if you decide to stay in paradise a little longer!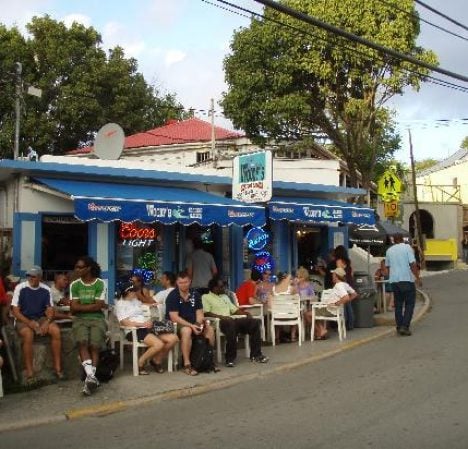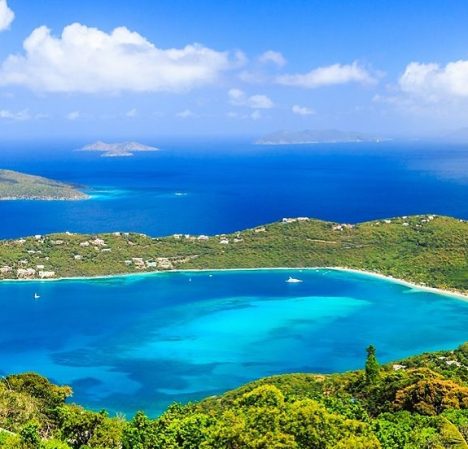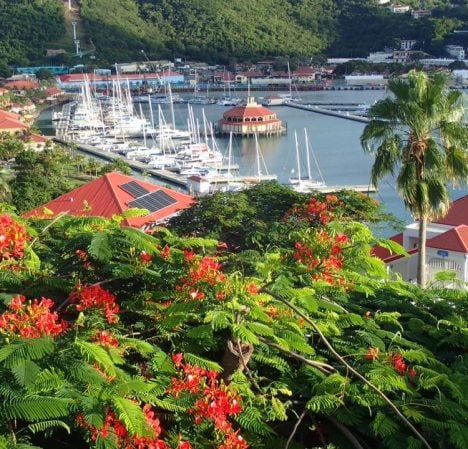 To learn more please contact the friendly & knowledgeable team at Epic Yacht Charters to get onboard a luxury Sailing or Power charter catamaran. Your Private Water Taxi or Tours can be arranged.
Contact Us NOW for availability and a personalized quote!  While our service is priceless, it is always complimentary.
Email us: [email protected] Call us: (954) 543 1270 or LiveChat with us on our website and ask as many questions as you want. Thank you and wishing you Epic Adventures from Team Epic!