As we eagerly look forward to the end of this COVID-19 pandemic, let's plan time to spend with your loved ones, cross something off your bucket list, or simply celebrate life! The Belize airports are opening on 1st October 2020! Establishments welcoming tourists must comply with high standards to protect everyone.
While keeping safety at the forefront of our minds, we believe that bringing friends and families back together is a powerful remedy for what we are now facing. Book now for Thanksgiving, Christmas, and New Year's weeks in paradise.
Belize is a perfect place to be socially distant while enjoying each other's company. Sail to remote islands with only your captain and chef on board with all of your needs taken care of, from delicious fresh cuisine, exotic libations, multiple snorkeling experiences, and opportunities to paddle-board, fish, beach comb, and of course, to relax on deck as you sail with the trade winds.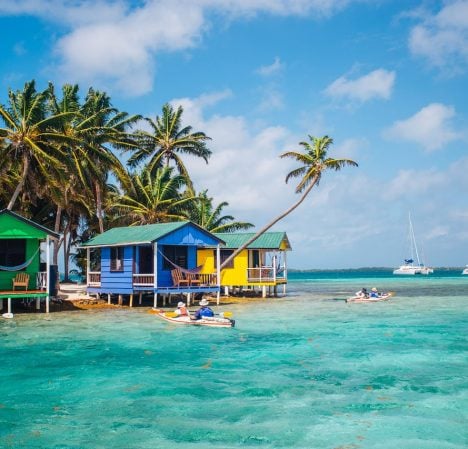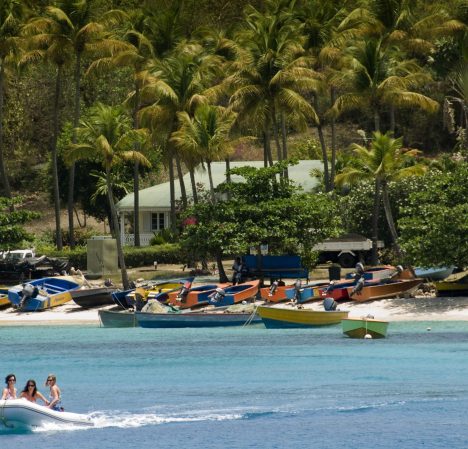 Belize marries spectacular waters, hundreds of idyllic islands with a fascinating, culturally rich heritage. Still relatively undiscovered as a sailing destination, anchorages are so quiet you may only see a handful of boats in a more popular location and there are myriad islands to explore. Please read all about Belize and the itineraries here!
The trade-winds typically blow in from the east, ensuring the ultimate sailing conditions for sailing North and South. We have chosen the Southern route as our sample itinerary, please enquire about the Northern itinerary.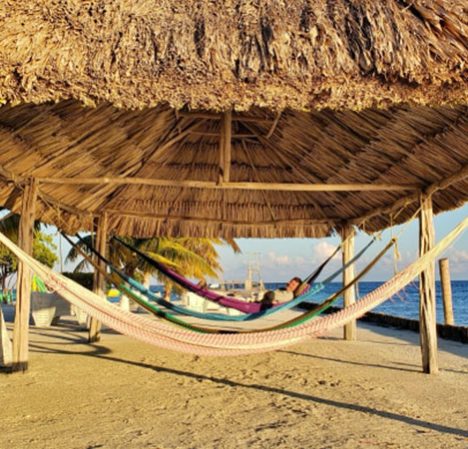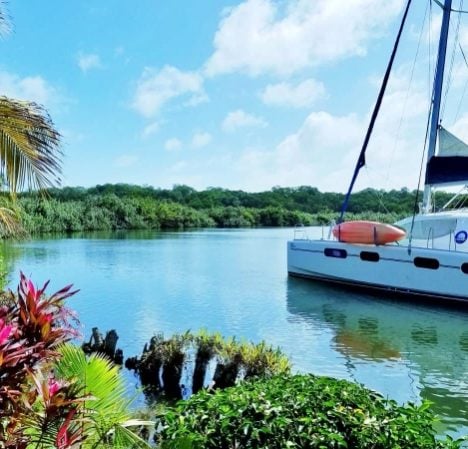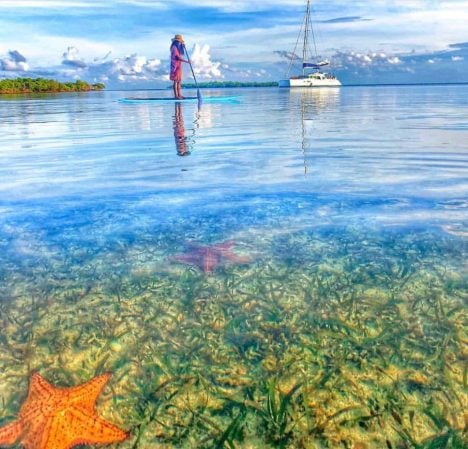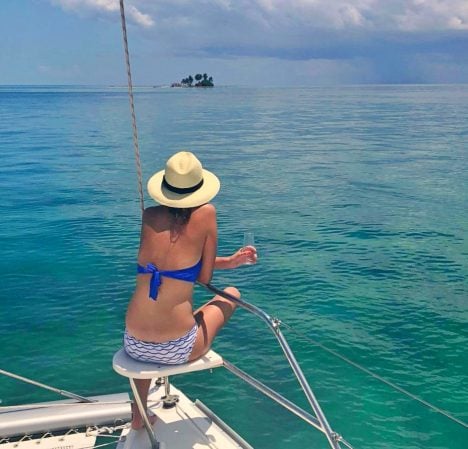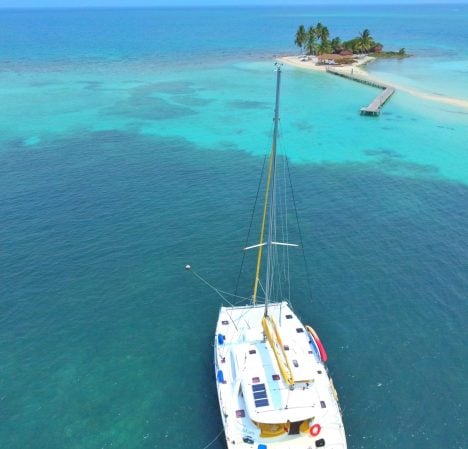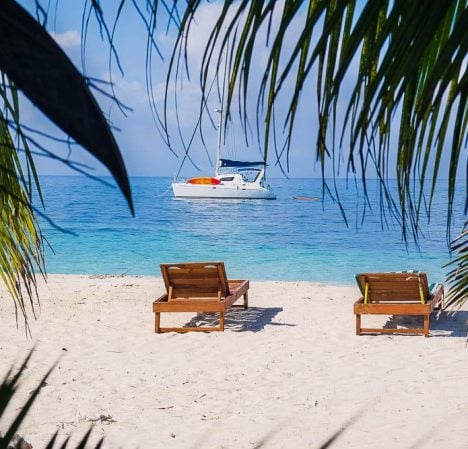 At this time we still have some charter yacht availability over the holidays as follows:
Mary – 46ft Leopard – 6 guests – $16,065 for Thanks giving
Nera – 50ft Lagoon – 8 guests – $19,075 for Thanks giving
Luna Sea – 46ft Leopard – 6 guests – $16,065 for Thanks giving and $17,671 Christmas & New Year week.
Flojo – 44ft Leopard – 6 guests – $16,065 for Thanks giving and $17,671 Christmas & New Year week.
Palometa – 47ft Leopard – 6 guests – $15,190 for Thanks giving and $16,709 Christmas & New Year week.
Doris – 50ft Lagoon – 6 guests – $16,975 for Thanks giving and $18,672 Christmas & New Year week.
Endless Options – 48ft Leopard – 8 guests – $17,430 for Thanks giving and $19,173 Christmas & New Year week.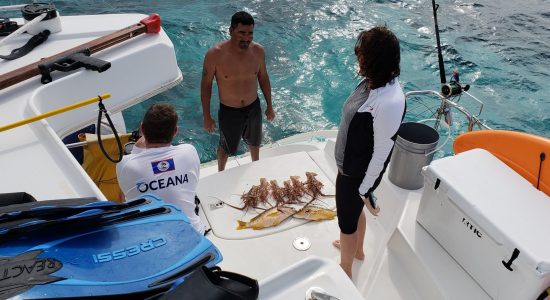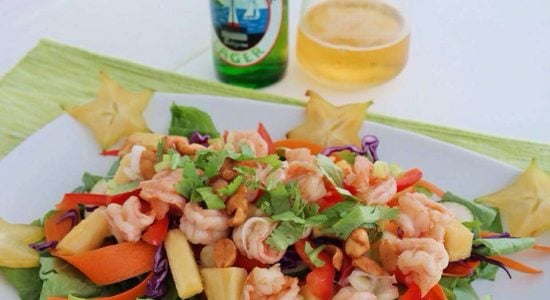 During these  times  of unimaginable  uncertainty,  we are  all  sailing in  uncharted waters together.  Hope is  stronger  than fear,  which is  why  we believe  that  having something to  look forward to  that brings friends  or  families back  together  again is  a powerful remedy when  it is  of  course safe  and  viable to  do  so. We, therefore, wanted to  celebrate  this eventual coming  together by  offering 2 FRIENDS  OR  FAMILY  FREE  for all  of  2021!
*Book for  2  or more  guests  and bring 2  guests free  of  charge on  an all-inclusive luxury  sailing charter in  Belize! What are  your  aspirations for  in  2021?  Sailing in  Belize  can provide man avenue of discovery!  We can  take  you completely  off  the grid  island  hopping the  remote  Atolls and pristine  reefs,  or trying  new  skills like  scuba  diving,  or learning  to  sail on an instructional charter. Looking to  celebrate  being together  and  indulge?  We can  take your bar hopping  to  the  most  fun  little  beach  bars  and  delectable  restaurants around  the  islands countrywide.  And  for  those  who want  to  achieve  new  health  goals, we've  got  you  covered  on  a  tailored  wellness  charter.  You  pick  the  pace  and  we  will deliver  the  rest!  Furthermore, if anything  looks  uncertain  for  your  charter, there  is  no  rebooking penalty  for  making  any  changes  for  12  months  from  your  charter  start  date.  We remain  flexible  for  you.
*Offer  not  valid  on  existing  reservations,  offer  valid  up  to  December  15th, 2021 (Rates  exclude  crew  gratuity,  scuba  diving,  specialist  fishing  excursions, and  any  off  boat drinks  or dinners)
To learn more please contact the friendly & knowledgeable team at Epic Yacht Charters to get onboard a luxury Sailing or Power charter catamaran. Your Private Water Taxi or Tours can be arranged.
Contact Us NOW for availability and a personalized quote!  While our service is priceless, it is always complimentary.
Email us: [email protected] Call us: (954) 543 1270 or LiveChat with us on our website and ask as many questions as you want. Thank you and wishing you Epic Adventures from Team Epic!