Catch a second wind with SEGUNDO VIENTO!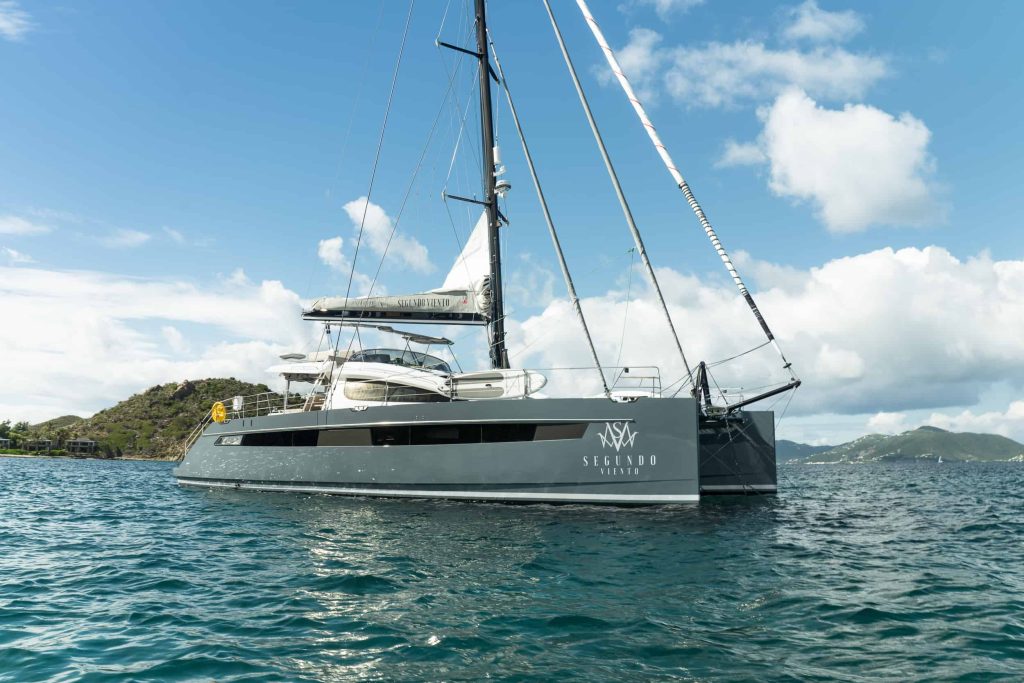 Aboard SEGUNDO VIENTO, the outstanding master stateroom and the 2 spacious premium cabins are fully air-conditioned and fitted with high-end furniture and bedding. Of course, all cabins have ensuite bathrooms and luxury toiletries are provided. Guests can enjoy their gourmet meals inside the European-designed salon or outside in the spacious cockpit.
Relax and enjoy a smooth sail on the comfortable sun lounge on the flybridge with a sun awning. Privilege catamarans are well known for their outstanding sailing performance and are perfect for sailing charters in the Caribbean.
Get your second wind aboard SEGUNDO VIENTO! Photo credits: Privilege Catamarans.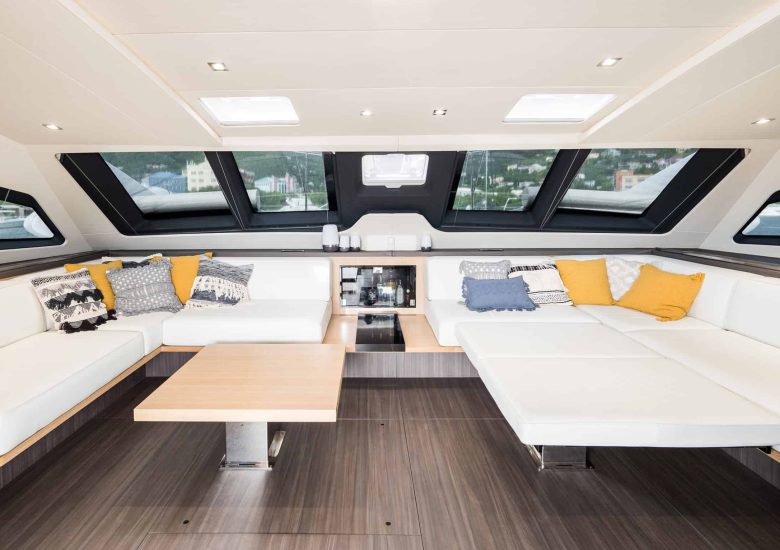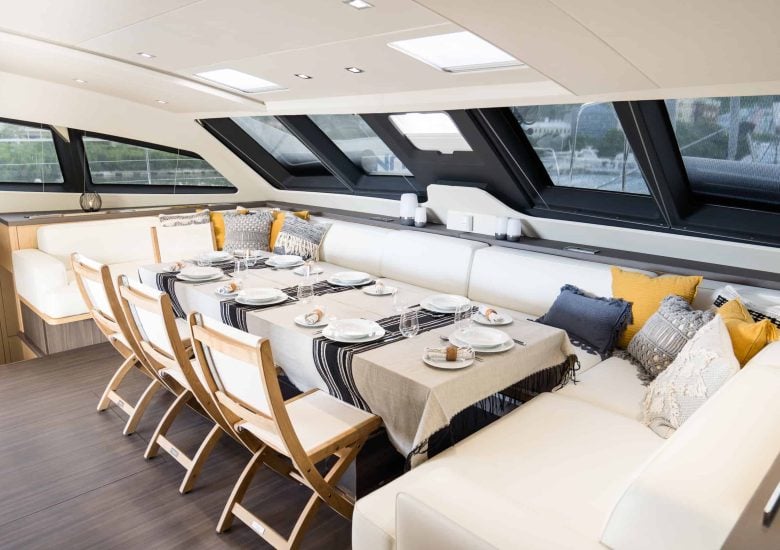 Meet the crew:
CAPTAIN LEE & CHEF TYLER
Lee's interest in the Maritime Industry was installed in him from the earliest age possible, owing to his grandfather being Admiral Tom Hardiman of the Port Elizabeth Navy. While at a young age he took part in bay racing and lent a hand at the local yacht club. His passion for sailing grew and after school and much thought, Lee took to the oceans on a recreational professional side as opposed to the Navy. He joined a crew and raced across the Atlantic, where he took part in regattas in Antigua and St Maarten. In the USA he was able to establish himself as a valuable crew member aboard a classic Schooner that circumnavigated the globe, and after completing his maritime studies he was fortunate to take over as skipper and gained more experience in the engineering department. Lee is an active and enthusiastic person, he enjoys all water sports. The experiences he has gained through his travels along with a jovial personality create a pleasant atmosphere that is enough to make any guest aboard feel right at home, ready to relax and enjoy themselves.
Tyler Dawson started working in the kitchen at age 14 until he finished university whereupon he left full-time kitchen employment for more formal work. In 2006 he decided on a change of lifestyle and returned to the kitchen eventually moving back to the BVI and opening his own bakery, full-service café, catering service, and boat provisioning service. The bakery also supplies supermarkets, hotels, and restaurants. Tyler has worked in award-winning restaurants in South Africa, Marriot Autograph Hotels, and catered at a Presidential level. Trained and worked under two of South Africa's top chefs, ran initiation programs for Charter Chef's, and recently completed two seasons on a private charter catamaran. Tyler is a trained chef, artisanal baker and he is the owner of Family Food and Bakery on the island of Tortola.
In 2017, Zingara welcomed Tyler on board to take over the reins in the galley, growing up in Tortola has given Tyler the knowledge and expertise with the use of local fresh ingredients and produce. Tyler is an avid spearfisherman and having been born on the island of Tortola, he has permission and loves nothing more than catching fresh lionfish and lobsters to prepare for guests onboard. With Tyler's friendly, outgoing personality and great sense of humor, you are certain to feel right at home on board.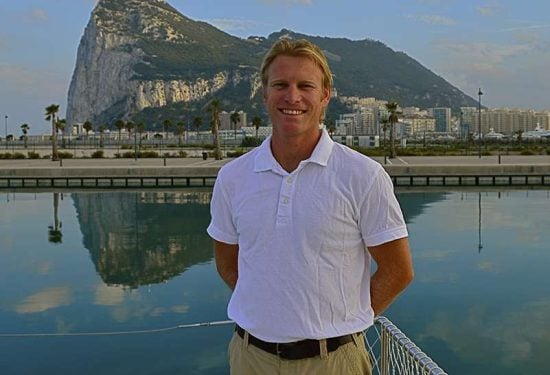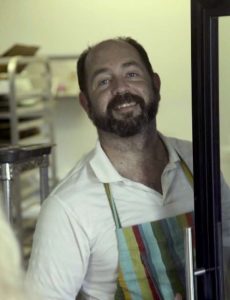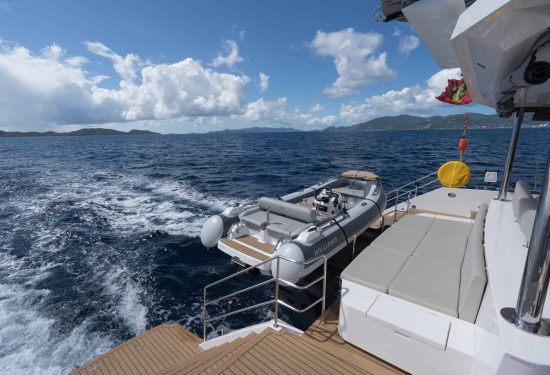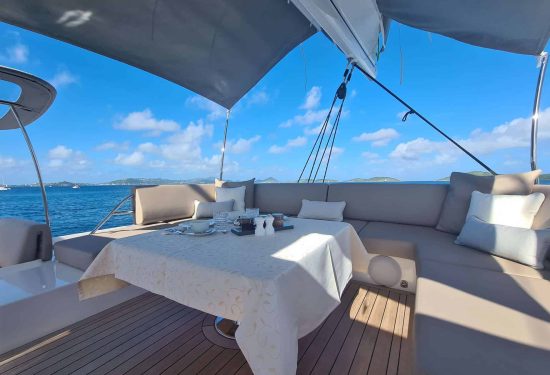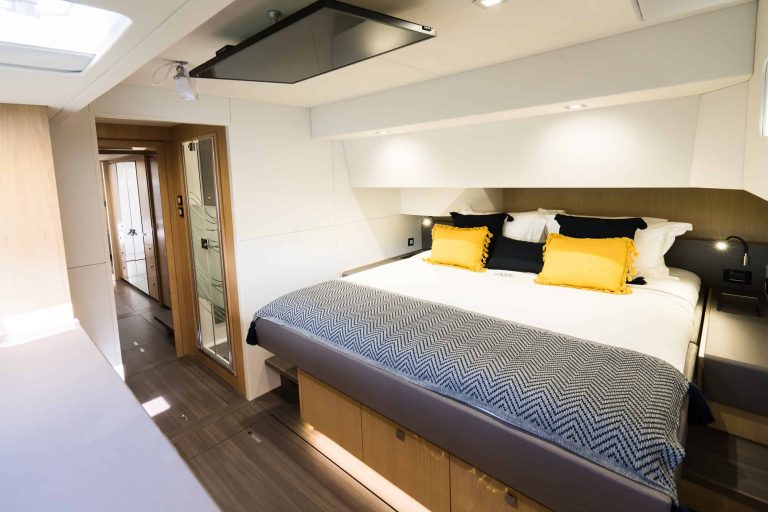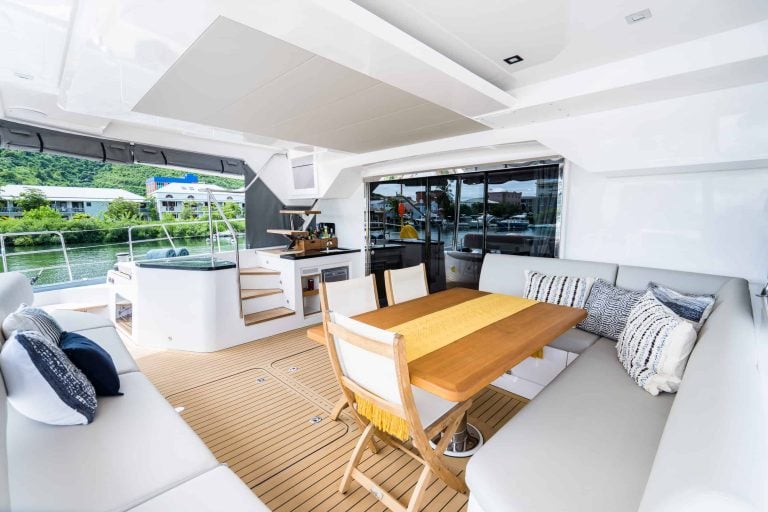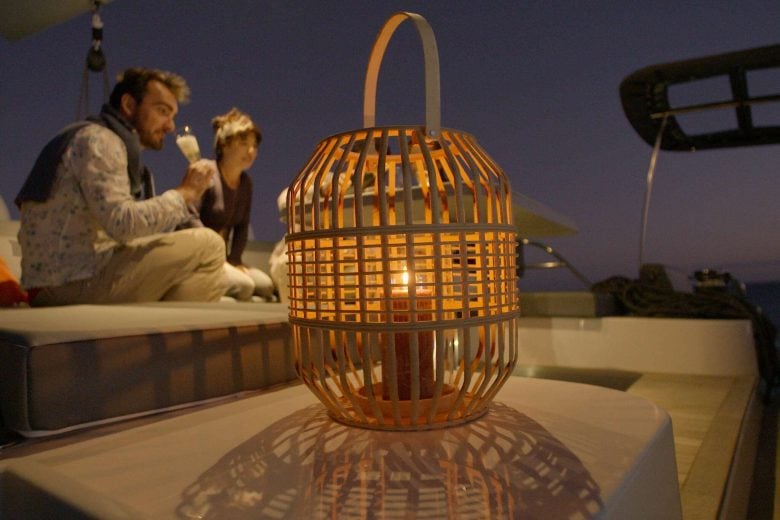 We look forward to helping you from the minute you decide to go on a charter yacht vacation with Epic Yacht Charters until you arrive onboard the yacht which you chose for an unforgettable vacation.
Call us: (954) 543-1270
Email: [email protected]