When your family or a group of friends spend a week aboard a fully crewed all-inclusive charter yacht vacation, very well-arranged cuisine dining is highly appreciated.
The secret to success with theme nights is matching your guests' personalities with their favorite food selections and the popular holidays, birthdays, and the crew wants to:
Show the feeling that people have about being together.
They let people know that you are important enough to put in extra effort for them.
It influences the appearance of the food and drinks served.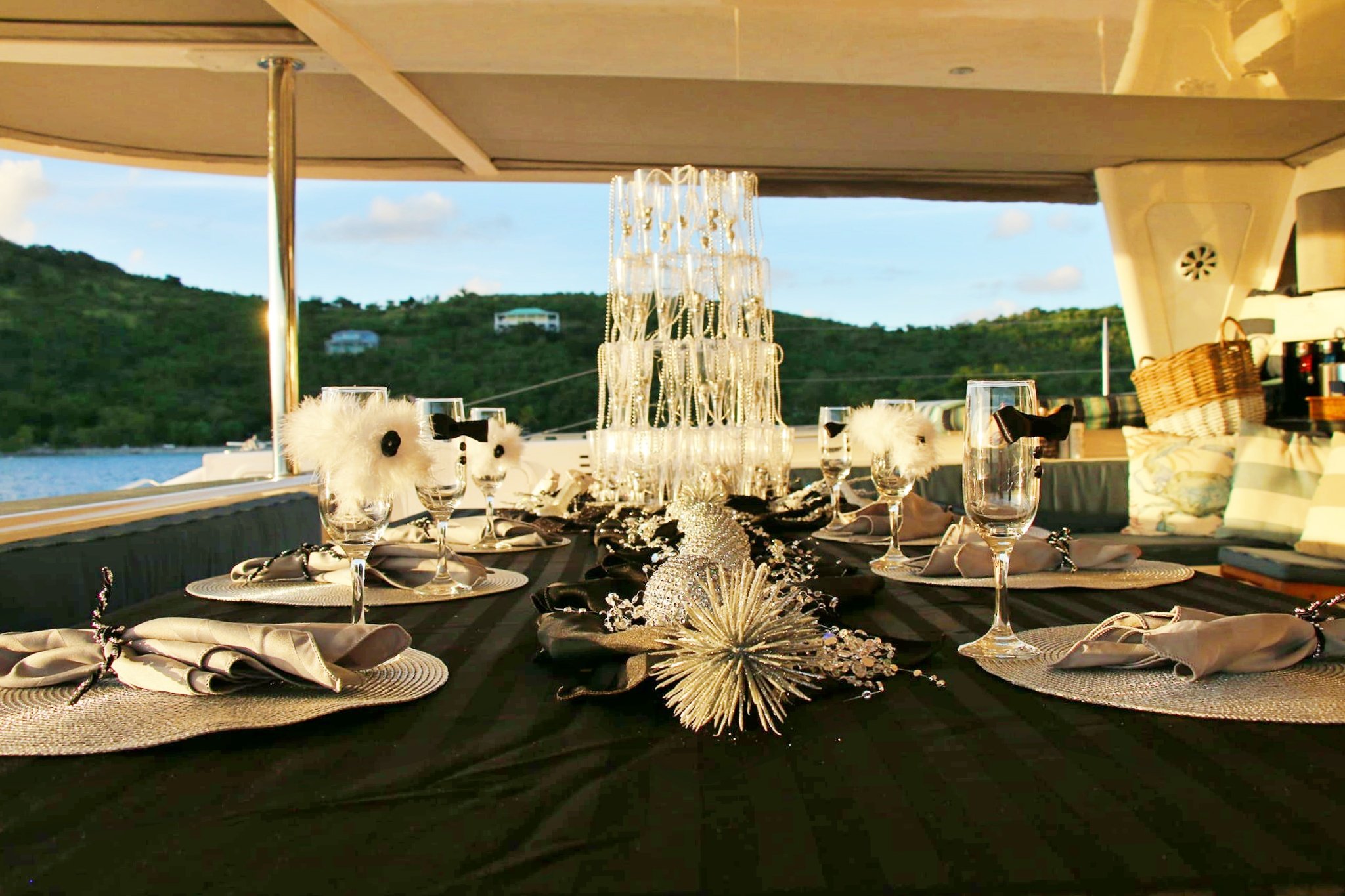 Family dining!
Seated on the aft deck makes a very practical dining area. Alfresco is the best with fresh air and views.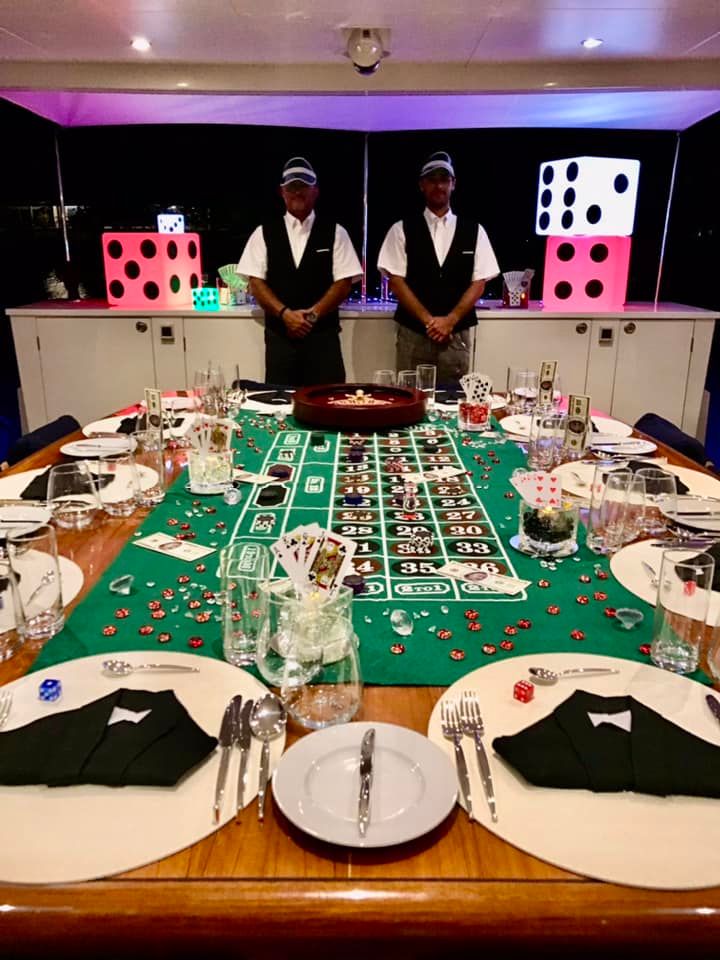 If you and everyone enjoy a little gambling, games can be arranged. Nothing is legal in some of the Virgin Islands, but the excitement can be overwhelming.
Does an all-inclusive yacht charter sound like your dream vacation? Let us help you make that dream a reality! Epic Yacht Charters offer access to the best sailing or motor catamarans for vacations in the Virgin Islands and other Caribbean destinations.
Please contact us and ask how we can help you find the right boat and crew for your next unforgettable all-inclusive vacation. Thank You.