Bagheera - Catamaran
Groups Welcome
62 ft sailing catamaran
Accommodates up to 8
4 Queen ensuite cabins
Ideal for 4 couples
From $36,800/week
Make an Inquiry
Are You Ready to Start Your Journey?
I am happy to assist you in your search. Please call or email me.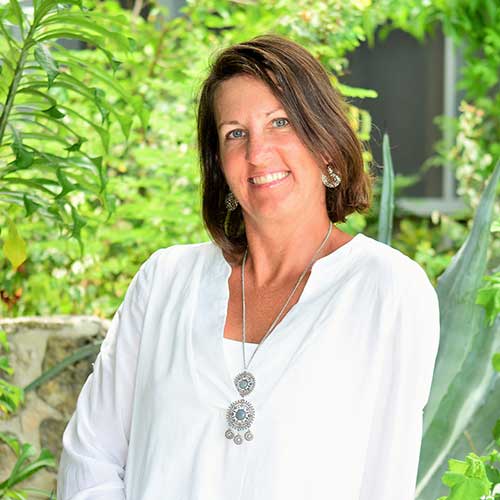 Michelle Heyns
+1 (954) 543-1270
[email protected]
Make an inquiry
Print this page
Please click to
. This might take up to 20 seconds.
Download PDF
Please click to

. This might take up to 20 seconds.
BAGHEERA is a 62 ft Lagoon sailing catamaran that accommodates 8 guests in 4 queen cabins.
This "Essence" line yacht BAGHEERA, which is a luxury upgrade has vertical saloon windows which offer not only a spectacular view from inside the yacht but give the yacht a feeling of being outside. There is seating for 8 people inside for dining and outside for dining with fully opening sliding doors making the inside and the outside of the yacht flow together.
With the addition of the upstairs flybridge, Bagheera is the perfect yacht for any larger group.  Bagheera's welcoming crew is excited to show you the secret spots of the Virgin Islands. A 3rd crew member for charters of over 7 guests. BAGHEERA and her crew are sure to make your vacation one remember.
*For Rates, see PRICING Tab below – Holiday weeks may differ, please enquire!
The specifics
Pricing
Availability
Crew
Cuisine
Amenities
Reviews
Scuba
| Season | 2 Pax | 3 Pax | 4 Pax | 5 Pax | 6 Pax | 7 Pax | 8 Pax |
| --- | --- | --- | --- | --- | --- | --- | --- |
| Summer 2021 | $35,000 | $35,500 | $36,000 | $36,500 | $37,000 | $37,500 | $38,000 |
| Winter 2021 to 2022 | $36,800 | $37,300 | $37,800 | $38,300 | $38,800 | $39,300 | $39,800 |
| Summer 2022 | $36,800 | $37,300 | $37,800 | $38,300 | $38,800 | $39,300 | $39,800 |
| Winter 2022 to 2023 | $36,800 | $37,300 | $37,800 | $38,300 | $38,800 | $39,300 | $39,800 |
Holiday offers
Please note that Holiday rates are subject to change.
Christmas week: $41,500
New Year week: $41,500
PRICE INCLUDES:
Use of the yacht with our Professional Captain and Chef and additional crew
All Onboard Meals – Breakfast, Lunch, Appetizer, Dinner, and Dessert
Snacks – Fresh Fruit, Popcorn, Granola Bars, Chips, Chocolates and more
Beverages – Water, Juices, Sodas, Coffee, Beer, Wine, and a Fully Stocked Bar
Water Sport activities
Broadband Wireless Internet Access
Air Conditioning
Cruising taxes and permits, BVI licenses, and port fees
Fuel for the yacht and dinghy
PRICE DOES NOT INCLUDE:
Shore activities such as dining, shopping, or special off yacht excursions
Excessive alcohol consumption unusual requests
Airport Transfers
BVI individual fishing permits
Crew gratuity; 15-20% of the charter cost
Availability
Highlighted dates are booked, on hold, or unavailable. We may be able to challenge the dates on hold. Please contact us for details. All other dates not highlighted are available. You can use the arrow icons to navigate through the months.
Dates Color Key
If no color is noted on calendar or in the detailed list below, the dates are available for your charter
Booked (Booked by another client group already)
Hold (Held by another client group, not yet booked, and can be challenged)
Unavailable (Blocked out by the Owner and unavailable to challenge)
Transit
CAPTAIN ALEX & CHEF/MATE CARLA
Alex loves to be on the ocean and he shares his passion with anyone who sets foot on Bagheera. His expertise in sailing is coupled with a detailed understanding of the Caribbean Islands and knowledge of little-known beautiful spots. Sailing is second nature to Alex. He learned to sail at the age of 6 and as a teenager, he raced across the Atlantic on, a 74-foot ketch. This set the course of his career (as a captain). He has sailed over 260 000 miles including 15 ocean crossings on a variety of vessels. For 12 years, Alex ran a 140 Topsail Schooner on a first-class private charter.
Alex holds an MCA/RYA Master Ocean Certification (commercially endorsed) PADI Advanced Open Water Dive Certification and has extensive knowledge of not only what makes yachts run well but also what makes vacations fun with lasting lifetime memories. He is experienced, friendly, fun, and committed to first-class service, and always at your service. Together Alex and Carla represent over 20 years in the charter business and over 10 years in high-end culinary service.
Carla's culinary creations reflect her dynamic personality and joy in connecting with people.
Her menu offers mouth-watering delights from around the world, prepared from fresh local products and presented with a unique flair. She skillfully pairs each plate with wine to ensure a well-rounded dining experience. Carla has always loved to cook, helping out in restaurants in her youth back in Italy. Her creations are part Italian home cooking and fine French dining contrasted with exotic Thai cuisine. Her passion for food led her to obtain her formal training at Ashburton Culinary College, London England.
Before meeting Alex, Carla worked on a number of Super Yachts in Europe where she hosted the famous, wealthy, and business elite.
Carla is a lifelong learner, continuously challenging herself to broaden her spectrum of food. To this end, she has expanded her scrumptious repertoire with specialist courses in Vegan food, Indian cuisine, and Kosher considerations. She thrills her guest's pallets with sophisticated nutritious foods with a unique twist creating a fusion of geography or a juxtaposition of traditional and modern. Carla has been certified with Food Safety and Hygiene (level 3 ) in the UK and Service and Etiquette at the Flight Attendant School for Aerosul- Brazil.
Alex and Carla are joined by a stewardess for charters of 7 or more guests.
BREAKFAST
Served with Homemade Bread, Juice selections, Coffee & Tea
Cheese & Veggie Omelet
Scrambled Eggs in a Crispy Bacon Basket
A Selection of French Croissants served w/Fruit & Yogurt
Avocado Smoked Salmon Royal Eggs Benedict
Homemade Waffles served with Warm Maple Syrup
Banana Oat Pancakes or Lefton Squash Pancakes
LUNCH
Arugula Roast Beef Salad – served w/ Freshly Baked Foccacia
Quesadilas served w/ Pico De Gallo Sauce & Guacamole
Real Homemade Italian Pizza served w/ Fresh Salad
Ahi Tuna served w/ Thai Salad & Fresh Lime Sauce
Mahi File served w/ Sauteed Potatoes & Vegetables
APPETIZERS
Delicious Rio De Janeiro Crab
Scallops a la AVALON
French Onion Soup
Caprese Italian Salad
Prawn Shimp Cocktail & Caviar
Ashburton Ravioli
Mussles in Carla's Special Secret Sauce
DINNERS
Rack of Lamb served w/ Devon Potatoes & Fresh Vegetagles
Port Tenderloin served w/Risotto Italiano
Filet Mignon served w/ Baby Crispy Potatoes & Fresh Vegetables
Italian Chicken Scallops in White Whine Sauce served w/ Mashed
Potatoes, Pasta, or Lasagna
DESSERTS
Key Lime Pie
Tiramisu
Chocolate Mousse
AMENITIES
Air conditioners and fans
Watermaker and generators
Swim platforms and heated deck showers
Espresso Latte Cappuccino machine with Fresh Ground Coffee Beans
Hammock
Board games
Sun loungers
Indoor audio system
i/Device hookup
Outdoor audio system
Smart TV's in all cabins with Netflix and iTunes
USB Port in all cabins
Satellite TV in salon
Wi-Fi
Cockpit icemaker
Barbeque
Disco & laser lights
Karaoke machine
WATER FUN
16′ rigid inflatable boat w/70 hp engine
Wakeboard, kneeboard, 2 tubes, and water skis
4 Standup paddleboards
4 Seabow underwater scooters
2 Nemo Worlds Smallest Dive System (Guest wanting to use these must complete a short online course and be 8 years of age and older)
Snorkel gear
Light fishing gear
22ft Floating mat
6 Person floating island
8 Floating Noodle Water Seats
12′ Kids water slide
Kids & Adults Beach Toys
Beach Blue Tooth Music Speaker
4 Yoga Mats
8 Deck Bean Bag Chairs
GoPro Camera
SPECIFICATIONS
Builder: Lagoon
Year Built: 2019
Length: 62′
Beam: 33′
Draft: 5′
Flag: BVI
Epic Yacht Charters
Average rating:
8 reviews
Oct 10, 2020
Like A 5 Star Hotel
We spent a week aboard. The captain is extremely professional and knows the keys like his backyard. He showed us many remote spots that we would not have been able to visit any other way. We anchored in the most spectacular settings far away from anyone else. We spent hours snorkeling and kayaking, and swimming before breakfast. The chef cooked us incredible delicacies with fresh ingredients and surprised us with different meals for breakfast, lunch and dinner every day. She also surprised us with great cocktails after activities and even cooked a birthday cake for our friend. The creative and artistic way she presented the food made us feel like being spoiled in a 5 star hotel. We were two couples and we each had our own cabin with private bathroom. There was plenty of room for the 4 of us plus 2 crew and the chef kept the boat spotless throughout the entire trip. They are amazing hosts and we cannot recommend them highly enough
Mar 29, 2020
Incredible Time
Thank you get again for one of the funest trips ever ! This is now our 4th trip and it never gets old ! We had an incredible time ! It was an amazing Thanksgiving! Thanks to you guys !
Mar 10, 2020
Trip Of A Lifetime
Thank you for a truly amazing week.Surpassed all expectations. Appreciate all your hard work how you made this journey so unbelievable ! Trip of a lifetime ! May you always find favorable winds in your life !
Dec 27, 2019
Thanks so much for a great week! I will always remember your kindness and helpfulness and for making our trip so great. I will always remember this trip & and your hospitality.
May 31, 2019
Vacation Of A Lifetime
Mac and I wanted to send you a quick note thanking you again for a fabulous week touring the BVI's with you and your awesome crew. It was the vacation of a lifetime and one we will always treasure. I am a veteran cruiser and was very apprehensive about a catamaran trip, but it was PERFECTION! Just wanted you to know how much we enjoyed the adventure and that we are looking forward to going again – sooner than later. The yacht is spectacular! She is beautifully decorated and so spacious. It was wonderful having such abundant outside space to enjoy the glorious views. It is obvious that the yacht is well taken care of and very loved. Each time we came in to a cove, others were in awe. Not only were we the largest catamaran, but definitely the most beautiful. What an unbelievable boat! Captain, you made everyone feel at home from the moment we stepped onboard. Your knowledge and expertise in your job was apparent in every aspect of our trip. Your gentle smile put each one of us at ease and made sure that we were having fun. Your ability to share information, both fun and historical, made island hopping so much fun. It was fascinating that we always found "a front row spot," no matter where we went. You made certain that we were comfortable and were entertained, both on and off the boat. You encouraged us to stretch our comfort levels and enjoy the amenities – and that was a stretch for me. I will never forget being pulled at "slow" speed (your words) round and round the cove and later flying up in the sky on the rope swing. Wow! So much fun! And, you make a mean painkiller! Chef, you are an amazing talent! Not only are you lovely, but you are extraordinary in the galley. Our meals and wine choices were delicious and the food presentation was incredible. Your attention to every detail – whether it was our food allergies or just our own personal preferences – was so appreciated. You made each meal – and cocktail hour- an event that we looked forward to each day. You know how much we loved your cookies and your willingness to share your scrumptious recipes was so kind. You are such an asset to your family and to the yacht, you made meal time so much fun. Your sweet smile and willingness to always please made each meal extra special. I will never forget your offering me "orange ju-ice" each morning and how you remembered our specific likes and dislikes. Your personality and ability to joke along with us made dining such a pleasure. We also appreciate how clean and organized you kept our rooms. That was quite the undertaking! Thank you for being so kind and helpful. Again, we appreciate your many acts of kindness and for putting up with our craziness during our week on the yacht. Thank you for making this week a special celebration and for giving us a lasting memory of "I'm on the boat!" Best wishes and we look forward to seeing you again. Until then…….. With love, – Susan and Mac
May 20, 2019
Thank you for such an amazing week on the ocean! We enjoyed every day and can't wait to come back! You three are simply the best, down to the very last detail. Seriously - keep up the good work. We will see you again for sure. Wonderful!
Jan 15, 2019
I have had a wonderful week. We have been thoroughly spoiled. Alex, Carla, and Bea provide the perfect environment you enjoy the BVI, especially first-timers in this part of the world. We would certainly recommend them to all of our friends. Sadly we are on the last night. Perfect hosts, perfect food. This has been a spectacular trip.
Apr 23, 2019
Thanks for your help in setting up this trip. I really can't recommend the crew enough. Here is a brief review: Our family, including 2 grandparents and 2 grandchildren ages 7 and 9, enjoyed a week on the boat. If you are considering booking, don't hesitate. The yacht, the crew, the dining, and the itinerary were all top notch. The boat is luxurious and well-maintained. Our family has done charters in the past, but this was a whole new level. The living area, the cabins, the bathrooms, etc are all incredibly nice and everything looks pristine and new. It's like a floating Four Seasons, which is really an achievement considering the constant maintenance required to keep a yacht that size in top shape. The crew are an outstanding crew. They catered to our every need, and they can be very interactive or they can give you more privacy depending on the style of service you prefer. They designed the perfect itinerary based on what we wanted to experience in the BVI. Alex is an experienced sailor, and he knows just about everything there is to know about every island in the BVI. He's great with kids, and he helped us play a hilarious April Fool's day prank on our boys. The captain also makes the best Pina Coladas ever, so don't miss out on that. The Chef is an amazing chef, and she really went above and beyond catering to a group containing several picky eaters. My parents are gluten free and dairy free, and my children extremely picky about what they eat. To make things more complicated, my wife and I are adventuresome eaters. Somehow the chef managed to make everyone happy, which would normally require going to 3 different restaurants. And the meals were exceptional —including artistic presentation and delicious deserts. The chef also made awesome snacks, which were perfect after a swim, snorkel, hike, or paddle. In summary, the yacht, the crew, and the experience were all outstanding. Highly recommended to anyone looking for a cruise in the BVI or anywhere else this crew will take you. Thanks
SCUBA DIVING ONBOARD
Certified divers can dive with rented equipment put onboard by the crew.
Diving is not supervised.
Epic Yacht Charters provides the most updated information on yachts available but cannot guarantee any details are 100% correct until we verify with the specific yacht.
Similar Yachts