Blue Pepper - Catamaran
Comfortable for large group
60ft sailing catamaran
Accommodates up to 10
5 Queen ensuite cabins
Children friendly
From $35,940/week
Make an Inquiry
Are You Ready to Start Your Journey?
I am happy to assist you in your search. Please call or email me.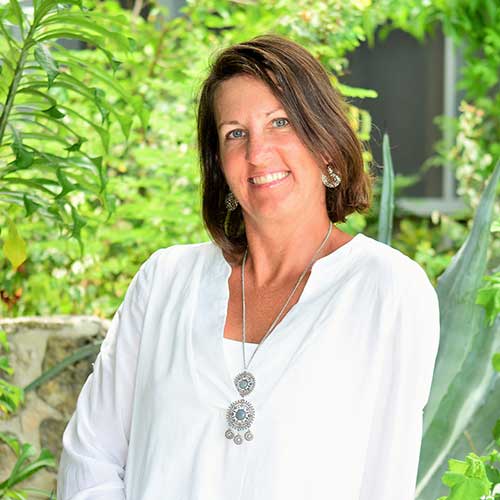 Michelle Heyns
+1 (954) 543-1270
[email protected]
Make an inquiry
Print this page
Please click to
. This might take up to 20 seconds.
Download PDF
Please click to

. This might take up to 20 seconds.
BLUE PEPPER is a 60 ft Fontaine-Pajot sailing catamaran ideal for a large group or families.
BLUE PEPPER offers five guest cabins, each with a queen-size berth, an ensuite bath with stall shower, and vanity Each guest cabin has an individual control for the air conditioning to ensure your comfort. There is a very spacious salon, a large aft deck for lounging and alfresco dining, and a lovely top flybridge offering 360° views of paradise and is fully covered with shade awning for guests' comfort.
This Epic catamaran is ideal for larger groups or families with so much space and comfort without compromising on sailing performance.
*For Rates, see PRICING Tab below – Holiday weeks may differ, please enquire!
The specifics
Pricing
Availability
Crew
Cuisine
Amenities
Reviews
Videos
| Season | 2 Pax | 3 Pax | 4 Pax | 5 Pax | 6 Pax | 7 Pax | 8 Pax | 9 Pax | 10 Pax |
| --- | --- | --- | --- | --- | --- | --- | --- | --- | --- |
| Summer 2021 | $35,940 | $36,870 | $37,375 | $37,870 | $38,435 | $38,985 | $39,485 | $40,480 | $41,480 |
| Winter 2021 to 2022 | $35,940 | $36,870 | $37,375 | $37,870 | $38,435 | $38,985 | $39,485 | $40,480 | $41,480 |
| Summer 2022 | $35,940 | $36,870 | $37,375 | $37,870 | $38,435 | $38,985 | $39,485 | $40,480 | $41,480 |
| Winter 2022 to 2023 | $35,940 | $36,870 | $37,375 | $37,870 | $38,435 | $38,985 | $39,485 | $40,480 | $41,480 |
Holiday offers
Please note that Holiday rates are subject to change.
Christmas week: $47,700
New Year week: $50,715
PRICE INCLUDES:
Use of the yacht with our Professional Captain and Chef and additional crew
All Onboard Meals – Breakfast, Lunch, Appetizer, Dinner, and Dessert
Snacks – Fresh Fruit, Popcorn, Granola Bars, Chips, Chocolates and more
Beverages – Water, Juices, Sodas, Coffee, Beer, Wine, and a Fully Stocked Bar
Water Sport activities
Broadband Wireless Internet Access
Air Conditioning
Fuel for the yacht and dinghy
PRICE DOES NOT INCLUDE:
If the charter area includes the BVI; cruising permits, national parks fees, fishing permits, taxes, and port fees are not included.
Shore activities such as dining, shopping, or special off yacht excursions
Premium Beverages/Wines not normally stocked and excessive alcohol consumption
Airport Transfers
Crew gratuity; 15-20% of the charter cost
Availability
Highlighted dates are booked, on hold, or unavailable. We may be able to challenge the dates on hold. Please contact us for details. All other dates not highlighted are available. You can use the arrow icons to navigate through the months.
Dates Color Key
If no color is noted on calendar or in the detailed list below, the dates are available for your charter
Booked (Booked by another client group already)
Hold (Held by another client group, not yet booked, and can be challenged)
Unavailable (Blocked out by the Owner and unavailable to challenge)
Transit
CAPTAIN TAYLOR & CHEF/MATE DENISE
Captain Taylor Melton was born in Fort Worth Texas, he is a persevering and enthusiastic individual. When traveling with his family through Alabama when he was 14 years old, Taylor ran across a CD in a small gas station bearing a cover art of beautiful white sands, turquoise waters, and a harbor filled with sailboats of all kinds. This CD was one of Jimmy Buffett's live albums recorded right here in the Caribbean. After listening for several days, young Taylor told his parents that he would be a Captain in the Virgin Islands one day, they laughed, but after years of hard work, here he is. Taylor worked as a bartender for several years and learned the beauty of sailing in his free time, and finally with tickets in hand, he made it to the islands to begin his life on the ocean. He worked as a mate for several boats before completing his school to become a captain. From there he went on to deliver sailing yachts from the Virgin Islands to New York and Bermuda in the open ocean. For two years he drove powerboats all around the US and the British Virgin Islands, making over 500-day charters. This gave Taylor an amazing insight to every bay and unique place and his curiosity about the local culture helped him learn even more about our Virgin Island Waters. Captain Taylor has a rich history he enjoys sharing with his guests. Taylor met his wife while sailing the Virgin Islands shortly after purchasing his own sailboat. Sailing Vessel Isola Bella has brought Captain Taylor a lot of personal adventure and experience in the Caribbean, and now he shares the beautiful boat as a home with his wife, Denise. In the last couple of years, he has been the Captain and owner of a power cat and teamed up with his wife for several term charters. Taylor's service in fine dining and bartending compliments Denise's accomplishments in the galley. Together they form an invincible crew. The safety and security onboard will always be the first priority of your Captain, while fun and excitement never get left in the wake.
Denise Melton, an award-winning chef at the Virgin Islands Yacht Show Culinary Competition, was born in Brazil where she bought her first sailboat at seventeen. Five years later she moved to Argentina and worked several years for an important family as a captain for a 60' sailing yacht and a 70' power yacht. She also accomplished dozens of deliveries between Buenos Aires and Rio De Janeiro. Crossing the Atlantic twice in her personal boat, her blue water experience is unrivaled. Four years ago, she moved to St. Maarten to be the Captain of an 87' powerboat, and a year after that she decided to pursue her other passion, to become a professional chef. Now Denise has decided to join Taylor in providing the best culinary experience, aboard one of the most luxurious charter yachts available in the Virgin Islands, Blue Pepper. Her cuisine has the influence of Italy, Portugal, Spain, and Brasil. She loves Mediterranean food and in the last few years has grown accustomed to a Caribbean flair. She specializes in personalizing any menu to a guest's taste and has an impressive knowledge to accommodate gluten-free, dairy-free, low carb, and paleo diets, etc. She is fascinated with the art of presentation, a great host, and will ensure that your time spent aboard will be filled with flavor, aroma, and fresh experiences.
STEWARDESS ELIZABETH
Elizabeth is a creative and hard-working person who has always been great with people. We could describe her as someone who actively wants to help people enjoy their experiences wherever they may be. Onboard her job is to maintain a perfectly clean boat, be sure that the glasses are always full, and help Denise excel in the kitchen.
Liz is Captain Taylor's sister and has come to complete the Melton family crew. Liz and Taylor were super close when they were kids. Taylor always used to bring his little sister for boat excursions on the lake and go for secret donut trips at 5 am, they are adventure partners for life. After 7 years of deep dedication for her family, her son Cade and her husband Cole agreed that mom deserved an opportunity to grow and gain new skills on board Blue Pepper doing this wonderful work making beautiful memories in people's lives! Lizzy's husband will take care of their house and their son, and Lizzy will go to work hard on Blue Pepper making sure that even the smallest details will be perfect during your stay. She worked as a housekeeper, sales representative, and a Primrose early education teacher. All this work experience came to complete the Blue Pepper team. Lizzy is an obsessive and organized person with professional and personal experience with kids and infinite patience with people. Nothing left to say but that the vibrant energy and lovely way that she does everything will make you feel special and relaxed, as a dream vacation should be!
BREAKFAST
Espresso Biscuits: Homemade Biscuit sandwiches filled with a crunchy pancetta, marbleized eggs, collard greens, & espresso aioli.
Good Morning Cowboy :Gourmet steak topped with skillet eggs on a crunchy potato bed adorned with caramelized onions and red peppers.
Bangers & Mash:England recipe, gratin mash potato, covered in a dark gravy, topped with sautéed onions, tomatoes, and sunny side up eggs accompanied by spicy sausage, sweet sausage and gammon bacon skewer.
Bonjour Paradise:  Crepes filled with cream cheese, sliced green onions, dark forest turkey, chopped tomatillos and delicately bathed in a light béchamel sauce. And for breakfast desert; an irresistible baby crepe with fresh berries, Nutella and toasted coconut.
Light n' Roll: Tomato basil wrap, filled with scramble egg whites, low sodium turkey, feta cheese and baked spinach seasoned with a balsamic Dijon vinaigrette.
Great Greek: Crock pot Greek frittata: fresh happy eggs, thin layers of serrano ham, and crumbled feta cheese mixed up with kalamata olives and artichoke hearts with a touch of extra virgin olive oil.
LUNCH
Beef Island: Tender short ribs on a crunchy home baked baguette, caramelized onion, decorated with a creamy blue cheese sauce, and on the side, a naturally spicy wild arugula salad.
Pad Thai: This traditional Thailand dish is a delicious and refreshing plate. Rice noodle with jumbo shrimp or chicken (or both, the chef's favorite combination) sautéed in a local tamarind sauce, with a few drops of lemon, local spice, garlic, green onions, bean sprouts and roasted peanuts.
Wok for Walk: A light and nutritive lunch, summer vegetable combinations, you choose the protein, sautéed in sesame oil and garlic soy sauce, served in a crunchy tortilla bowl.
Pasta del Mare: Black fettuccine (negro di sepia) with a Sauvignon Blanc sauce, shrimp, squid, octopus, mussels, crunchy parmesan, and fresh parsley on top.
Anegada Taco: Local fresh lobster, cooked in a garlic lime Grand Marnier sauce, topped with a pineapple-mango Pico de Gallo, served with a Mexican coleslaw salad on side.
Green chicken salad: Chicken boiled in a saffron broth, mixed with green apples, romaine lettuce, pistachio, celery, and brown rice. Served atop a puff pastry basket.
Jamaica Skewers: Chicken and pineapples skewers grilled, on top of a quinoa coconut tower, mango habanero salsa and plantains on the side.
Triple C Burger: Creole Crab Cake patty made with crab claw meat, goat cheese, thin sliced cabbage and a homemade mayonnaise with local spices served with a pepper butter corn on the cob.
V.I. Tradition: Roti is a tradition in all Virgin Islands, a plate with an Indian influence. It's a homemade tortilla that has a totally different flavor and texture when compared with a Mexican style tortilla. Inside of this "Indian burrito" you will find chicken, chick peas, onions, sweet peppers, and potato, cooked in a yellow curry sauce, with a homemade mango chutney on top.
Blackened Mahi Sanduba: Mahi Mahi sandwich, spiced with the chefs homemade blackened seasoning, served on a brioche roll, with lettuce and a homemade tartar sauce, with a potato salad side.
APPETIZERS
Goat cheesecake: Goat's cheesecake with a caramelized red onion jam, micro greens on top, and a touch of crunchy bacon.
Coconut shrimp curry soup: Authentic, bold and full of flavors, this soup has coconut milk, homemade red curry, and a touch the heavy cream, can be served cold or hot and is perfect to open the appetite for the next plate…
Moroccan creamy: Creaminess, flavor contrast, and color is what this soup offering. Butternut squash, goat cheese, ginger and pistachios.
Summer Gazpacho: Fresh tomatoes, cucumber, and red onion blended with spices, and garnished with a basil crouton.
Black ravioli: Squid ink homemade ravioli with smoked salmon and cream cheese served in a pink aioli sauce.
Lemongrass Wontons: Boiled wonton filled with ground beef with lemongrass, veggie mix, and ginger. Served with a sweet & spicy homemade sauce.
Elegant Pear:Pear pan seared, Iberico ham, goat cheese, and a touch of honey.
Coconut Shrimp: Deep fried langostino covered with crunchy coconut, served with a spicy passion fruit sauce.
Acra: A famous French Caribbean creole food, similar to a conch fritter but using a salt fish, the flavor and texture deserve to be tasted.
Madurito: From Puerto Rico to the Blue Pepper table, we have a simple and unique combination, sliced and wrapped sweet plantain roll filled with a Julienne cut New York steak served with a garlic cream sauce.
ENTREES
Mi Mignon: A perfect piece of mignon wrapped in a thin bacon slice, sous vide to a perfect temperature, served with fondant potato, Zucchini flower and a Malbec reduction.
Mama Mia!: Veal parmesan scaloppini, served on top of a creamy polenta, covered in a traditional pomarola sauce and served with brussels sprouts. Italy on the table!
Oso Bucanero: Slow cooked osso buco in a vegetable sauce, with a creamy azafran risotto and parmesan ice cream.
Shrimp Pineapple bowl: Jumbo shrimp sautéed in garlic butter and lime, jasmine and wild rice cooked with veggies and pineapple, decorated with a crunchy Iberian ham and cilantro. Served in a pineapple bowl!
Atuando: Blackened Tuna, with wasabi mash potato on top of a ratatouille matt, and a spicy lime coconut sauce.
Caribe on the grill: Traditional BVI dinner, barbecue ribs covered in the chef's house made BBQ sauce, salted veggies served with mini potatoes & a colorful garlic butter sauce.
Moqueca: Traditional Brazilian dish, fresh grouper cooked in coconut milk, served with a cilantro lime rice and sliced sweet red, green, & yellow peppers
Mofongo: Chicken breast stuffed with veggies, ham, and cheese, "mofongo" (mashed green plantain), served with asparagus and an irresistible aioli cream sauce.
 DESSERT
Sweet Wonton: Crispy cinnamon wonton layers filled with homemade vanilla whip cream and fresh berries
Flourless Chocolate Cake: A classic recipe made from scratch using a high-quality dark chocolate, & with a homemade white chocolate mint drizzle.
Jar Lime Pie: Key lime pie mousse served in an individual mason jar.
Pink Pie: Strawberry cheesecake made with real fruit, with a dark chocolate drizzle
Drunk Banana Flambé: Banana flambéed in a dark spiced rum, served with a house made coconut ice cream
Tia Maria: Thin cookies soaked in a coffee liqueur, mounted between layers of homemade vanilla pudding.
Desert Passion: Passion fruit mousse, on top of an Oreo crust.
Creme Brulee: Traditional Crema Catalana made with real vanilla beans, and local sugar caramelized on top, classic and perfect just like it is.
Flan Caribeno: Vanilla flan, with the addition of a touch of local spiced rum and coconut, with a caramel and raisin rum drizzle.
AMENITIES
Air conditioning and fans
Swim platforms and showers
Heated deck showers
Generator and Watermaker
Free Broadband WiFi Internet Access
Digital HD flat screen TV in salon
DVD and CD players
iPod/Device hookups
Cockpit and flybridge speakers
Cockpit ice maker
Barbecue
Large child playpen
WATER FUN
14' rigid inflatable boat w/60 hp engine
Kneeboard, wakeboard, inner tube, water ski's (adult & children)
Snorkeling gear
Floating sun mattresses
2 x Stand Up Paddleboards
Beach games
Fishing rods
SPECIFICATIONS
Model: Fountaine-Pajot
Year: 2018
LOA: 60′
Beam: 30′
Draft: 5′
Engines: 2 x 110 hp
Flag: USA
Epic Yacht Charters
Average rating:
10 reviews
Feb 11, 2020
Most Clean & Comfortable Catamaran
This was my 3rd charter in the BVI's and by far the BP was the most comfortable and clean catamaran we have encountered.  The crew of the BP could not have been more friendly and accommodating. From the moment we boarded till the last second of our charter. They were nothing short of AMAZING. For real.  The food on the BP was as advertised. Fresh, Fresh and more Fresh. The from the ingredients that went into each and every meal to the love that you feel from the Chef's preparation and presentations. Could not have been more satisfied. They literally catered to each and everyones individual food needs.. There were four adults, three teenagers and one 5 year old.  The Captain knows his way around the USVI and the BVI's we hit all the spots that we wanted and a few hidden gems! To sum up our 2020 BVI adventure, BEST TRIP EVER...The crew is what made the BP what is was.. BP is just the name on a boat...The heart and soul of the BP is and will always be its crew.  Already booked BP for 2021 !!!!!
Michale S. & Family
Nov 12, 2019
Perfect At All Times
I wanted to reach out to congratulate you on the amazing crew you have on your catamaran Blue Pepper. My family and I spent last week aboard and had the most amazing experience. I have done three other prior charters and none equates to last week. The catamaran is beautiful and has an excellent distribution of space to accommodate all 10 guests comfortably. On top of that, this is definitely the best crew. They spent every second of the week making sure everything was perfect and they did so with great smiles at all times. The chef's cooking is just amazing and she was so versatile in accommodating preferences. I would chose her cooking over any restaurant. The captain was great about facilitating all activities onboard and on the islands and planned a perfect route for our trip. I don't think they ever took a break from making sure the catamaran was just impeccable and everything running smoothly. The two of them together make a great team and made everyone of us feel so pampered as they took care of every single detail to make our vacation just perfect at all times.
Jan 7, 2020
Most Relaxing Vacation Ever
This is the most relaxing vacation I have ever had. The crew, Captain Taylor, Chef Denise and stew Elizabeth were awesome. They went out of their way to make sure we had a great time. BEST FOOD I HAVE EVER HAD ON A VACATION!!! Captain very attentive to making sure the vessel kept in immaculate condition the entire vacation and he too great efforts to ensure our comfort. AWESOME TEAM, HIGHLY RECOMMEND! This charter was a 10!!!
Dec 22, 2018
Wonderful Trip
Thank you so much for a wonderful trip that was perfect for everyone from 1 year old to 50 years old. The crew made sure that we always had the best food and drink, and ensured we had an incredibly memorable Christmas charter, one we will never forget.
Feb 13, 2019
Awesome trip, our first time on a charter. This was excellent. Great food, drinks and amazing service.
Jan 16, 2019
We have been doing charters since 2012 and this has been the best one ever. This crew and yacht met our every need and want.
Feb 28, 2019
Best Experience Imaginable
Exaggeration and hyperbole would both fall short in describing just how epic this vacation was! The Captain and "Admiral" invited us aboard enthusiastically, and from that moment on, they made us feel welcome, comfortable, and cared for. The boat was perfect. We sailed with a company totaling ten irreverent and salty friends. We never felt crowded, we loved the rooms, and if anything wasn't working perfectly, the Captain fixed it right away without making us feel like entitled land lubbers. They took us to a variety of islands, each with its unique awesomeness; a pirate treasure, a sunken boat, a great hike with cliffs, goats, and spiders, and the unparalleled Baths. But the true magic aboard the Blue Pepper is the crew. The Captain told us everything we wanted to know about sailing, described the highlights of every stop, joined in our games at night, encouraged us in our adventures, and tolerated our claims of manliness as we hung out with him at the helm during a storm. He complimented his crew constantly. The chef  had, prepared amazing meals, seriously amazing.meals, accommodated picky eaters as if I weren't a wussy brat, comforted and encouraged divers, provided first aid, and even melted chocolate into hot chocolate for some seriously manly men who braved a storm and then were freezing. She shared with us the history of the sunken ships like wonderful bedtime stories, and expressed her views on diving and fish in an entrancingly beautiful way. Once you meet her, you will do anything to make her laugh. We are forever grateful to this incomparable crew for the best experience imaginable.
Jan 4, 2018
Pure Joy!
The moment we met you on the dock this week has been pure joy. Your warmth, caring and patience made us feel at home with you. From the open sea to the beautiful sunrises and sunsets it has been way beyond expectation. Thank you for helping our family make such great memories.
Jan 4, 2018
Wonderful Adventure
The crew and boat exceeded every expectation. The accommodations were more comfortable than I even imagined, and the hospitality was far above any 5 star hotel . The crew have a gift of pleasing others. I can't imagine enjoying a crew more-new friends. Truly gourmet food made with skill and love. We couldn't ask for more. Thank you for a wonderful adventure.
Aug 22, 2019
Great Sailing, Great Food!
This of course was a special trip for us all, and you all made every effort to add a special touch. Words alone cannot express how much you helped. We now have special friends in you!! Great sailing, great food, always a cheerful smile ☺. We hope to see you again.
Epic Yacht Charters provides the most updated information on yachts available but cannot guarantee any details are 100% correct until we verify with the specific yacht.
Similar Yachts