Are You Ready to Start Your Journey?
I am happy to assist you in your search. Please call or email me.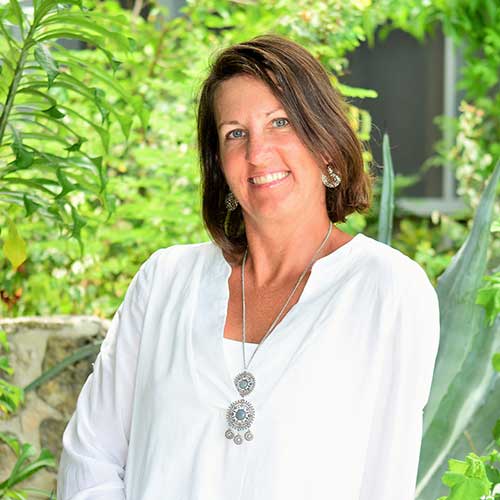 Michelle Heyns
+1 (954) 543-1270
[email protected]
Make an inquiry
By sending us an inquiry you consent to being contacted by Michelle for the above interests. To view our Privacy Policy please click here.
Print this page
Please click to
This might take up to 20 seconds.
Download PDF
Please click to
This might take up to 20 seconds.
starting at
$17,500/week
United States Virgin Islands
45 ft sailing catamaran
Accommodates up to 6
3 Queens ensuite cabins
For the love of sailing
SPECIAL OFFER
SPECIAL OFFER: 10% for their remaining availability this season! All charters must be booked & completed by August 2nd, 2022.
C'EST LA VIE is a 2020 Lagoon sailing catamaran ideal for 6 guests on an all-inclusive crewed yacht vacation.
This new 2020 46′ Lagoon offers three large double berths each with private ensuite bathrooms with vanity, and separate showers. The cabins and yacht both offer wonderful natural lighting and great ventilation plus fully air-conditioned depending on the guests' desires.
The salon will seat up to 6 guests in comfort for lounging or dining plus with numerous lounging areas, there is plenty of space for gathering as a group or finding a private place for one or two to relax. C'est la Vie's aft exterior offers alfresco dining for up to 6 guests along with top deck seating and lounge area in front of the helm, plus a forward lower deck lounge area behind the trampolines.
*For Rates, see PRICING Tab below – Holiday weeks may differ, please enquire!
Your Crew
CAPTAIN MATT & MATE/CHEF TMANA
Matt is a USCG licensed Captain with nearly two decades of professional experience in sailing and motor yachts up to 114ft. on the Atlantic & Pacific, throughout the Bahamas, the Caribbean, and the Mediterranean Sea. He has sailed over 65,000 nautical miles, crossed the Atlantic twice, raced in over 25 major regattas, and lived aboard his yachts in the US Virgin Islands since 2003. Originally from Massachusetts, Matt's family traces their lineage back to the Mayflower and has strong generational maritime ties in New England. He grew up spending summers on Cape Cod, where he learned to sail from a young age aboard his family's boats.
In his early years in the Virgin Islands, Matt broadened his nautical knowledge base by working in a shipyard, and subsequently a sail-loft. He has lived in and around National Parks most of his life, has a background in wilderness search & rescue and emergency medicine, worked as a ski instructor at Vail Resorts, and more recently as a free-diving guide and naturalist in the US Virgin Islands National Park. He attended university with a focus on Japanese ceramics and bronze casting and holds a black belt in traditional Tae Kwon-Do.
Tmana is a talented professional chef who originally hails from the coast of Maine where her family has a thriving New England seafood catering business. She draws diverse culinary inspiration from her travels abroad in Europe, the Bahamas, and the Caribbean, not to mention her New England roots. Tmana truly enjoys providing exceptional and inventive cuisine to all who find a seat at her table and has a penchant for creating pastries, desserts, and baked goods.
An accomplished sailor in her own right, Tmana has sailed over 5,000 nautical miles including several offshore multi-day passages in water over 25,000ft. deep. Matt & Tmana were married in the Virgin Islands on their adopted island home of St. John in 2015. They honeymooned by sailing from Florida to the Virgin Islands on a 6-month cruise through the Bahamas, Turks & Caicos, Dominican Republic, Puerto Rico, and the Spanish Virgin Islands.
Together, Matt & Tmana have sailed thousands of miles and genuinely love creating new and memorable experiences for their guests through their shared passions for nature, yachting, travel, and cuisine.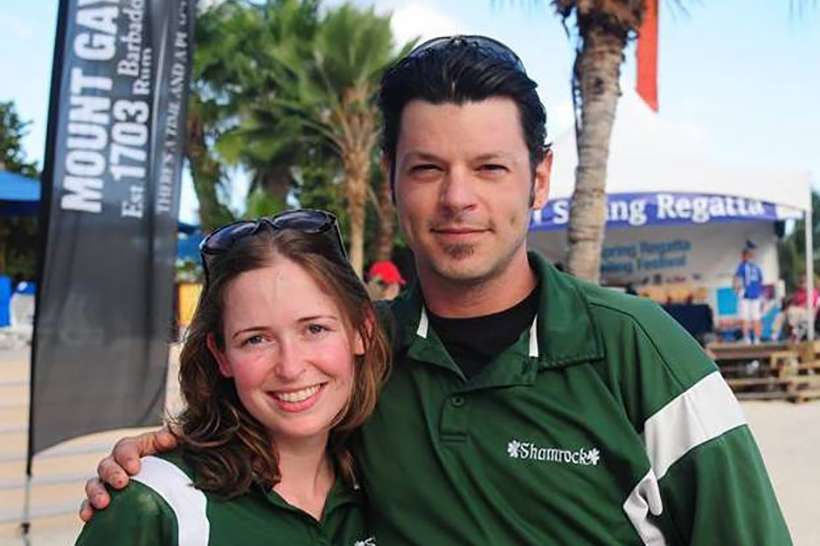 Cuisine
BREAKFAST

Fresh fruit platter, juice, coffee and tea served daily
A la Quiche – Bacon and Spinach, Mushroom and Zucchini, Sun-dried Tomatoes & Asparagus, and Caramelized Onion
Zucchini Scramble – Zucchini scrambled eggs with plum tomato, ricotta cheese, basil & lemon juice topped with shaved parmesan
Refreshing Papaya – Halved papaya topped with cottage cheese, cracked pepper & freshly pressed lime juice
Baked Egg Cups topped with whipped goat cheese & sprinkled with salted chives
Eggs Benedict – Two poached eggs on Canadian bacon, topped with hollandaise sauce served on a toasted english muffin
Biscuits with Sausage Gravy – Fluffy fresh biscuits topped with maple sausage gravy and an over medium egg
French Toast – Light french toast topped with fresh fruit and maple syrup served with a side of bacon or breakfast sausage

LUNCH

Seared Tuna Wrap – Seared yellowfin tuna, pulled crabmeat, romaine lettuce, and avocado wraps
Reggae Wrap – Curried chicken salad with grapes, apples, sliced almonds, arugula, and sprouted snow peas
Shrimp Salad – Freshly sprouted alfalfa & snow pea salad topped with blackened shrimp and shaved parmesan drizzled in a balsamic reduction
Margherita Pizza – Handcrafted Margherita pizza with basil & pesto
Crab Cakes and Mango Slaw – Caribbean-influenced crab cakes on a bed of arugula topped with a citrus mango slaw
Matt's Lime Marinated Chicken Fajitas – Citrus marinated chicken, sauteed onions, and peppers Served in a warm tortilla
with fresh Caribbean avocado guacamole, pico de gallo & sour cream
Grilled Vegetable Panini – Grilled eggplant, zucchini, onion, roasted red peppers, and portobello mushrooms with creamy herbed feta spread on a ciabatta roll

APPETIZERS

Duck, cucumber & spring onion dumplings in Vietnamese rice wrappers served with a plum chili dipping sauce
Handcrafted sushi rolls & black sesame tuna sashimi served with traditional wasabi & pickled ginger
Caribbean Ceviche with Champagne – Fresh caught local fish in a champagne and lime marinade
Tuna Tartare is served with a pea shoot & cucumber salad topped with toasted cashews and sesame oil dressing
Peanut Satay – Chicken or beef satay in a peanut chili glaze
Tapas Platter – Prosciutto-wrapped melon, smoked fish pate crostini, stuffed mushrooms, goat cheese, caramelized onion bruschetta, Caprese skewers, manchego cheese, cured meat, olives, figs & apricots
Baked Brie – Baked in puff pastry served with a warm fruit compote, sliced apples, local honey, and a freshly baked baguette

DINNER

Grilled Caribbean lobster tail served on the half shell atop fresh pasta in a pulled crab meat alfredo with broccoli & oven-roasted sweet cipollini onions

Pan-seared giant scallops in a shallot, parsley, and pine nut compound butter on top of a nutmeg parsnip puree

Pistachio encrusted mahi-mahi served on a bed of arugula with vanilla sweet potato puree, sauteed broccoli, and citrus salad

Grilled swordfish drizzled with a lemon dill reduction and served with citrus vinaigrette marinated roasted Italian squash and a sweet potato puree folded with mascarpone

Candied Pecan Glazed Wild Salmon oven-roasted & topped with mango tarragon candied pecan glaze, served with a shaved almond haricot vert & wild rice

Filet mignon stuffed with brie & served with a whipped Caribbean sweet potato puree, sauteed marsala mushrooms, and popover pastries

Oven roasted lamb rubbed with rosemary, black pepper & sea salt, served atop a wild rice Croquette and sauteed Provincial greens and Baked Asparagus drizzled with a Garlic Infused Grapeseed oil

Sweet Tomato Jam & Citrus Glazed Duck – Tomato-orange marmalade glazed duck served with an oven-roasted cauliflower puree and asparagus baked in grapeseed oil with pignoli nuts & shaved parmesan

Stuffed Portobello – Quinoa and vegetable stuffed Portobello mushroom drizzled with a citrus vinaigrette

Pumpkin Sage Ravioli – House-made Caribbean pumpkin ravioli with sage walnut butter

Caribbean Lobster Mac & Cheese – Caribbean lobster in a creamy nutmeg bechamel sauce over pasta, topped with panko bread crumbs, and baked to perfection

Chicken Pot Pie – Traditional chicken stew topped with homemade drop biscuits

Classic beef stew with potatoes and carrots served with warm bread and herbed butter

Meatloaf is made with fresh ground chuck, pork, onions, peppers, and more. Served with mashed potatoes, gravy, and garlic toast

Tuna Noodle Casserole – A family favorite topped with fried onions

DESSERT

Rich chocolate cake garnished with shaved Ghirardelli chocolate & dark espresso salt
Chocolate mousse drizzled with salted caramel and vanilla whipped cream
Handcrafted Tiramisu – Coffee flavored Italian dessert
Creme Brulee – A rich vanilla custard topped with caramelized sugar
Mango Sorbet with a Champagne Foam – Tart, is sweet, and very refreshing on a hot day
Vanilla Panna Cotta with Passion Fruit Coulis – Lightly sweetened, soft set custard paired nicely with a passion fruit coulis
Individual Apple, Mango, and Papaya Pies – A taste of home with a Caribbean twist. Served with a lightly sweetened whipped cream
Vanilla Custard Fresh Fruit Tart – Vanilla bean pastry cream topped with fresh kiwi, mango, pineapple, and berries in a flaky pie crust
Avocado Chocolate Mousse – The best vegan chocolate mousse you'll ever have. Made with local avocados and Ghirardelli dark chocolate, topped with a lightly sweetened whipped cream