Euphoria - Catamaran
Space & Luxury
60 ft sailing catamaran
Accommodates up to 6
3 Queen ensuite cabins
Kiteboarding lessons onboard
From $30,500/week
Make an Inquiry
Are You Ready to Start Your Journey?
I am happy to assist you in your search. Please call or email me.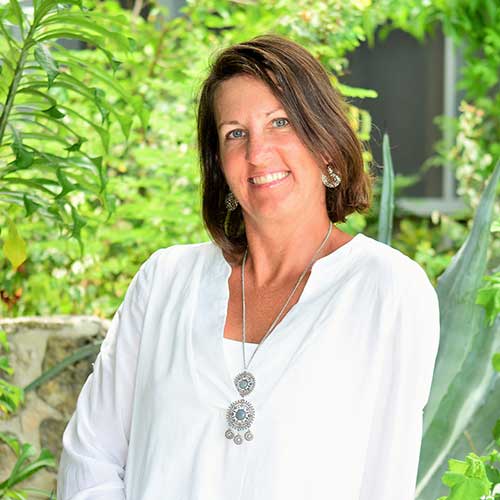 Michelle Heyns
+1 (954) 543-1270
[email protected]
Make an inquiry
By sending us an inquiry you consent to being contacted by Michelle for the above interests. To view our Privacy Policy please click here.
Print this page
Please click to
. This might take up to 20 seconds.
Download PDF
Please click to

. This might take up to 20 seconds.
EUPHORIA is a beautiful 60ft Sunreef sailing catamaran.
With elegance and grace, EUPHORIA offers three queen staterooms accommodating 6 guests in luxury. Each cabin has private ensuite bathrooms with separate walk-in showers. All guest cabins have individually controlled air conditioning for your comfort. In addition to formal dining in the spacious salon, there is an Alfresco dining in the large aft deck cockpit where you can still enjoy the feeling of being outside. The flybridge with stunning 360° views of the surrounding bays and beaches is perfect for a sunset cocktail or just hang out and watch the action while sailing from one beautiful island to the next anchorage.
Your new crew looks forward to having you aboard EUPHORIA for a Caribbean vacation that you will not soon forget.
*For Rates, see PRICING Tab below – Holiday weeks may differ, please enquire!
The specifics
Pricing
Availability
Crew
Cuisine
Amenities
Reviews
Videos
Scuba
| Season | 2 Pax | 3 Pax | 4 Pax | 5 Pax | 6 Pax |
| --- | --- | --- | --- | --- | --- |
| Summer 2021 | $30,500 | $31,000 | $31,500 | $32,000 | $32,500 |
| Winter 2021 to 2022 | $30,500 | $31,000 | $31,500 | $32,000 | $32,500 |
| Summer 2022 | $30,500 | $31,000 | $31,500 | $32,000 | $32,500 |
| Winter 2022 to 2023 | $30,500 | $31,000 | $31,500 | $32,000 | $32,500 |
Holiday offers
Please note that Holiday rates are subject to change.
Christmas week: $40,000
New Year week: $40,000
PRICE INCLUDES:
Use of the yacht with our Professional Captain and Chef and additional crew
All Onboard Meals – Breakfast, Lunch, Appetizer, Dinner, and Dessert
Snacks – Fresh Fruit, Popcorn, Granola Bars, Chips, Chocolates and more
Beverages – Water, Juices, Sodas, Coffee, Beer, Wine, and a Fully Stocked Bar
Water Sport activities
Broadband Wireless Internet Access
Air Conditioning
Fuel for the yacht and dinghy
PRICE DOES NOT INCLUDE:
If the charter area includes the BVI; cruising permits, national parks fees, fishing permits, taxes, and port fees are not included.
Shore activities such as dining, shopping, or special off yacht excursions
Premium Beverages/Wines not normally stocked and excessive alcohol consumption
Airport Transfers
Crew gratuity; 15-20% of the charter cost
Availability
Highlighted dates are booked, on hold, or unavailable. We may be able to challenge the dates on hold. Please contact us for details. All other dates not highlighted are available. You can use the arrow icons to navigate through the months.
Dates Color Key
If no color is noted on calendar or in the detailed list below, the dates are available for your charter
Booked (Booked by another client group already)
Hold (Held by another client group, not yet booked, and can be challenged)
Unavailable (Blocked out by the Owner and unavailable to challenge)
Transit
CAPTAIN CORY & CHEF/MATE EMILY
Cory and Emily both have a strong love for the water and anything fun in the sun. Together they make a magnificent team and will go above and beyond to make your vacation memories last a lifetime.
Cory's passion for water sports started at a young age while growing up on the Chesapeake Bay, a few miles from Annapolis, Maryland, the Nation's sailing capital. He has over 20 years of experience skippering, racing, teaching, and captaining sailboats and is willing to show anyone the ins and outs of the sport. He has been cruising the Caribbean since the late '90s aboard large sailing catamarans and can share his extensive knowledge of the islands, restaurants, and culture with you. With a passion for cooking and 3 years in the restaurant service industry as a craft cocktail bartender, he and Emily will provide first class dining and beverages while accommodating any customer requests or needs. As a team, we share responsibilities in the galley preparing meals and catering to our guests.
Emily comes from a family of charter boat captains. While being raised on Tybee Island, Georgia, she was taught from a young age everything about the charter industry; inshore/ offshore fishing, dolphin eco-tours, fossil hunts and enjoys educating others about the natural eco-systems. She has always had a passion for the water which began behind a boat, wakeboarding, and water skiing. She has 15 years of experience in the restaurant service industry, working at one of the nation's top restaurants, learning from award-winning chefs, managers, and wine sommeliers. Emily is also a certified Yoga instructor and loves leading practices on the beach, paddleboards, and sailboats. She'll help center your mind during one of her practices in the world's most beautiful setting.
Cory and Emily fell in love in the summer of 2012 and have been attached at the hip ever since. Together, they ran a successful standup paddleboard and kiteboarding retail store in St. Augustine, Florida and married in 2017. Their passion for travel, kitesurfing, and scuba diving lead them to chartering catamarans for their clients in the Bahamas where they quickly realized they wanted a lifestyle change. They are both USCG Certified Captains; Cory with his Master License, Auxiliary Sailing Endorsement, and STCW, Emily with her 6-Pack and STCW.
They would love to have you aboard one of their sailing vacations. With unique experiences, certifications, and qualities they will ensure you have the best possible vacation in the Virgin Islands with a laid-back, professional couple who put safety and customer satisfaction first.
BREAKFAST
Acai Bowl -Served with granola, fresh berries, bananas, chia seeds, and coconut.
Eggs Benedict -Poached eggs, Canadian bacon on an English muffin with home-made lemon paprika hollandaise sauce.
Bacon and Spinach or Vegetable Quiche – Cheesy bacon and spinach with peppers and onions or mushroom and spinach quiche.
All American Breakfast – Chocolate chip or blueberry pancakes, cinnamon and nutmeg whipped cream, scrambled eggs, and bacon.
Yogurt Parfait – Served with granola and fresh berries.
Assorted Baked Goods & Pastries-Croissants, bagels, pound cake, tarts, and fresh fruit.
Sweet Potato Hash -Served with sausage, peppers, onions, and a fried egg.
Southern Classic -Eggs cooked your way, cheese grits served with bacon, sausage, or ham.
LUNCH
Chicken or Shrimp Salad – Homemade chicken or shrimp salad with onions, peppers, celery, mayonnaise, and seasonings. Served on a sandwich or over a field green salad.
Fresh Fish Sandwich -Lightly breaded, pan-seared fish fillet served with lettuce, tomato, pickled onion, and a home-made tartar sauce served with a corn and black bean salad.
Ceviche' Nachos – Fresh seafood marinated in lime juice, onions, and peppers served cold over cheesy nachos with a cilantro sour cream.

Fish or Shrimp Tacos – Blackened or grilled served with peas & rice, salsa, and all the fixings.
BBQ Chicken Sandwich – Served on a roll with bacon, melted cheese, lettuce, tomato, onion, and pasta salad.
Iceberg Ahead Salad – Catch of the day over a lettuce wedge served with blue cheese, pickled onion, bacon, and a balsamic drizzle.
APPETIZERS
Caprese Skewers – Mozzarella, tomato, basil, EVOO, and balsamic.
Charcuterie Board – Assortment of cheese, meats, berries, and fruit. Served with crackers and honey.
Guacamole – Freshly made guacamole served with chips and salsa.
Bacon-Wrapped Scallops -Pan seared scallops wrapped in bacon served with orange marmalade.
Pimento Cheese Bruschetta -Pimento and American cheese baked on a baguette topped with fresh herbs.
DINNER
Grilled Steak and Risotto – Marinated grilled steak served with a mushroom and cheese risotto accompanied by a grilled Caesar salad.
Pesto Pasta with Fresh Seafood – Catch of the day served over veggie pasta with a basil pesto sauce with garlic bread.
Pan-Seared Stuffed Pork Chop – Stuffed with apples and assorted cheeses served with potatoes au gratin and creamed spinach.
Mongolian Fried Rice – Chicken, steak, or shrimp pan-seared in a soy, garlic, ginger sauce with veggie fried rice and zucchini.
All Italian Dinner – Homemade sauce and meatballs served over pasta with a spinach salad.
Chicken and Rice – Marinated grilled chicken served with an arugula, sun-dried tomato orzo.
Grilled Rack of Lamb – Frenched rack of lamb grilled with a rosemary herb crust, polenta, and broccoli.
DESSERT
Chocolate Soufflé' – Dark chocolate, orange, and Grand Marnier. Served with fresh berries.
Banana Cream or Key Lime Pie – Freshly baked with a graham cracker crust and almond whipped cream topping.
Cinnamon Apple Tart – Marinated apples, phyllo dough, baked to perfection.
Gluten & Dairy Free Brownie Cake – Brown sugar, coconut oil, almond flour, and dark chocolate.
AMENITIES
Air conditioning and fans
Swim platforms and showers
Heated deck showers
Watermaker and generator
Free WiFi Internet Access
Flat-screen TV in salon
Full surround sound system
i/Device hookups
Cockpit and flybridge speakers
Cockpit icemaker
Barbecue
WATER FUN
15' rigid inflatable boat w/60 hp engine
Adult & children water skis
Wakeboard, kneeboard & tube
Scurfer board
3 Stand Up Paddleboards
2 person Kayak
Snorkeling gear
Light fishing gear
Underwater Camera/Video
Underwater lights for fish watching
Floating island
Kite-boarding gear/courses
SPECIFICATIONS
Model: Sunreef Catamaran
Year: 2016
LOA: 60′
Beam: 30′
Draft: 5′
Engines: 2 Turbo Diesels
Flag: USA
Epic Yacht Charters
Average rating:
18 reviews
March 2021 Charter Guests
May 31, 2021
Coming Back Soon
THE CREW ARE GREAT AT WHAT THEY DO: Exhibiting an acute attention to detail – no point of order was too small / nothing was overlooked to ensure the best experience. These guys care about delivering excellence / ensuring Euphoria's guests have the best possible experience. Two examples here: (a) our group really enjoys live music. So how do you pull this off in a COVID-centric / very remote USVI environment? A somewhat bizarre / challenging request indeed. But Cory came thru by locating / booking the band "After Irma" who regaled our group with a brilliant 2.5 hour live performance on the fantail of Euphoria (for some of us it was the highlight of the trip) … and (b) I was hoping to find a little bar / haunt in Cruz Bay where I had spent some good memories back in 2003. The goal was to grab a quick libation and buy another T-shirt. As promised … I caught a ride to shore … found the place but it was temporarily closed. The jaunt still made for a very fun side excursion. Two days later … and totally unbeknownst to me … the captain had made his way back to Cruz Bay and found the bar when it was open / he bought me the T-Shirt I was seeking. Totally unnecessary … but you can imagine how that gesture made me feel.
THEY ENJOY WHAT THEY DO: Always seen with smiles on their faces … the crew seem to relish in their roles – which are quite challenging when you think about it. Catering to so many different preferences can be a tough task. But they do so with ease. No examples are more illustrative than (a) meal time. The meals are brilliant: the presentation / the delicious quality / the variety. You can tell she greatly enjoys "WOWING" her guests with these endless options. And I have never been so happy to sit down to eat. And (b) the amount of time the crew spent chatting up / enjoying / interacting with our group. It not only made for a great vacation – but it made for an excellent way to make new friends.
So as we return to reality … I want to thank you all for such a great time!

We will plan to come back again soon!
April 2021 Charter Guests
May 31, 2021
Grateful!
We are all so happy and grateful that we decided to take this trip with you on Euphoria! You both are exceptional at your jobs and are truly living the dream. Thank you for all your patience with us and answering a one million questions. WE loved absolutely everything about this amazing adventure. Thank you for guiding us on this trip of a lifetime. Much Love always from your Wisconsin crew.
February 2021 Charter Guests
Apr 25, 2021
Unmatched Experience
Sailing in the islands is amazing! The temperature is awesome, the water is beautiful with the different shades of green, and there are wonderful places to see and explore. But what really made this the best vacation ever, with out a doubt, was the crew. Their life experiences lend perfectly to taking care of their charter guests. When you combine their time in the service industry, their time spent growing up on the water, and owning their own water sports store, it uniquely qualifies them to provide a level of service unmatched by any charter boat available. Some days on our trip we wanted to do everything and some days we wanted to do nothing but relax. They were prepared everyday to make sure what ever we felt like doing was a accommodated and memorable. I don't know if I can put into words just how amazing the food was! We tried at the end of our trip to determine the top 3 meals of the week which in the end was an impossible task. We had picky eaters, individuals who would try anything and even a vegan on board. The chef catered to everyone's needs flawlessly with 5 star level food.
March 2021 Charter Guests
Apr 25, 2021
"Epic"
Could not agree more with Matt's note (and as you probably saw on charter we don't always agree J). I've described the trip as "Epic" which is saying a lot. We've had a lot of great trips and many of them with this group of friends so expectations going in where high and you guys KILLED IT! So lovely and easy to be around. The food was next level, cocktails were probably too good, activities perfect, company wonderful and boats spectacular. I lead a team in the service industry. I know the importance of references and we'd happily be one for any of you, any time. Thank you for all you did to coordinate the trip so everyone could be together as much as possible and had equal experiences regardless of where we ate, or relaxed. We miss you all already and really hope that if your travels take you to Atlanta, Austin, Denver or Breckenridge you will look us up. The offer was genuine. Let's do it again soon!
Feb 21, 2021
Tremendous Experience
What a tremendous experience we had during our time on Euphoria! Aside from the fact that Euphoria is a beautiful catamaran, we also had the great fortune to have this crew as our crew. It was our first time in USVI and with their knowledge of the islands, every day was flawless. They were tirelessly accommodating to our activities (fishing, kayaking, floating, hiking, snorkeling, paddle board yoga, etc). The food was a show stopper every time and their attention to detail is top notch! They even went above and beyond to plan a special anniversary dinner celebration that really showcased their creativity, skill, and knowledge of great cuisine. Whether it was the cocktail of the day, the catch of the day, picnic on the beach or just a beautiful day of sailing, this vacation proved to be a great retreat, escape and a fun time to spend with friends.
Feb 21, 2021
Great Time With Great Friends
Thank you for an amazing week. The food & your service is world class. The "Daily Drink", incredible dishes and all around caring and delivery of it all was perfect. Great time with great friends and that makes even better memories. Thank you and can't wait to come back.
Jul 29, 2020
Cannot Wait To Book Another Trip
My family and I had one of our very best vacations ever aboard Euphoria sailboat with this crew! They are so fantastic and made our time on the boat just so fun! They took such great care of us and are so professional and good at what they do. We had such a fun time snorkeling, fishing, sailing, doing Yoga with the chef instructing, eating fabulous meals, and even playing games with them. The crew really made us feel special and spoiled! It was tough to say goodbye to them and we cannot wait to book another trip. The boat is absolutely beautiful and our vacation on board was five star all the way. We loved every second on Euphoria. Thank you for everything, you two are amazing and talented people!
Jul 2, 2020
Trip Of A Lifetime
A week of sailing on Euphoria was TERRIFIC! The crew was fantastic. The food, activities, and experiences were extraordinary. We put on a few pounds that will last long enough to keep the memories alive. Thank you again for the wonderful adventure! Trip of a lifetime.
February 2020 Charter Guests
Apr 1, 2020
Best Trip Ever
This was the best trip ever!!! Food...outstanding! Words can not describe this vacation... simply the best! Both of you are the best hosts ever. Thank you for everything and we will be looking for future charters with you both! What an unbelievable ship and crew. Best hosts ever. They catered to everything we asked for, and set up an unbelievable itinerary. We saw it all, and they took into account what we were after during the entire cruise. The food was amazing!! You will not go hungry with this crew. All the presentations were right out of a magazine, with a ton of variety. Every plate, snack and were completely devoured. From fresh seafood (caught during the charter), short ribs to die for, to midnight spaghetti and meatballs, you will not be disappointed. I will warn you that we all gained 10 pounds on this tour. I will tell you that having a great charter is completely dependent on having a great crew, and these two are the best! We will be seeking them out for future charters.
Thanks for all the great memories, laughs, and all around fun
March 2020 Charter Guests
Mar 7, 2020
Best Trip Ever
Best Trip Ever!
Thank you for a fabulous week! We loved every minute. Sailing, snorkeling, kitesurfing, boat jumping, wakeboarding, hot dogging, paddleboarding, yoga on the beach + boat + heavenly meals + cocktails! It was a pleasure getting to know you both. We look forward to our next Trip on the fabulous boat Euphoria with both of you again.
Lots of Love The Feurtado's
PS. Mikey want to stay as 2nd mate!
PSS. Thank you for making Gabe's sweet 16 so special- with the amazing cake, decorations and music!
Walkthrough with crew
   360° VR Tour
SCUBA DIVING ONBOARD
Clients rent gear directly from the dive shop at their own expense or bring their own.
Both captain & chef are divemasters
Guided dives for certified divers @ $25 p/p/p/dive
Try Scuba (up to 10′) – $75 per person per dive
Refresher course – $100 per person
Epic Yacht Charters provides the most updated information on yachts available but cannot guarantee any details are 100% correct until we verify with the specific yacht.
Similar Yachts