Great Adventure - Catamaran
Modern and Bright
45 ft sailing catamaran
Accommodates up to 6
3 Queen ensuite cabins
Scuba diving onboard
From $14,500/week
Make an Inquiry
Are You Ready to Start Your Journey?
I am happy to assist you in your search. Please call or email me.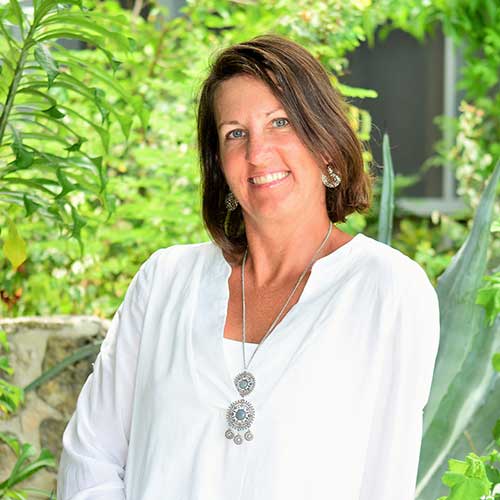 Michelle Heyns
+1 (954) 543-1270
[email protected]
Download PDF
Please click to

. This might take up to 20 seconds.
GREAT ADVENTURE is a modern, bright, and spacious crewed catamaran available for luxury charter vacations in the Caribbean and based in the Virgin Islands.
GREAT ADVENTURE is a Lagoon 450 and is fully air-conditioned. The spacious cockpit comfortably sits all guests around an ample table to make dining al fresco a pleasure. There is a ventilation hatch on the bridge deck, that funnels a cooling breeze into the cockpit area. 3 Queen ensuite cabins provide spacious accommodation for all.
For such a spacious yacht, she is surprisingly nimble, and the gulping-shaped bridge deck makes her very comfortable underway, no slapping or slamming aboard this beauty, and you can hop between islands in under an hour, or choose to spend longer under sail. The choice is entirely yours during your cruise through the Virgin Islands.
*For Rates, see PRICING Tab below – Holiday weeks may differ, please enquire!
The specifics
Pricing
Availability
Crew
Cuisine
Amenities
Reviews
Videos
Scuba
| Season | 2 Pax | 3 Pax | 4 Pax | 5 Pax | 6 Pax |
| --- | --- | --- | --- | --- | --- |
| Winter 2020 to 2021 | $14,500 | $15,250 | $16,000 | $16,750 | $17,500 |
| Summer 2021 | $14,500 | $15,250 | $16,000 | $16,750 | $17,500 |
| Winter 2021 to 2022 | $14,500 | $15,250 | $16,000 | $16,750 | $17,500 |
| Summer 2022 | $14,500 | $15,250 | $16,000 | $16,750 | $17,500 |
Holiday offers
Please note that Holiday rates are subject to change.
Christmas week: $20,000
New Year week: $21,000
PRICE INCLUDES:
Use of the yacht with our Professional Captain and Chef and additional crew
All Onboard Meals – Breakfast, Lunch, Appetizer, Dinner, and Dessert
Snacks – Fresh Fruit, Popcorn, Granola Bars, Chips, Chocolates and more
Beverages – Water, Juices, Sodas, Coffee, Beer, Wine, and a Fully Stocked Bar
Water Sport activities
Broadband Wireless Internet Access
Air Conditioning
Fuel for the yacht and dinghy
PRICE DOES NOT INCLUDE:
If the charter area includes the BVI; cruising permits, national parks fees, fishing permits, taxes, and port fees are not included.
Shore activities such as dining, shopping, or special off yacht excursions
Premium Beverages/Wines not normally stocked and excessive alcohol consumption
Airport Transfers
Crew gratuity; 15-20% of the charter cost
Availability
Highlighted dates are booked, on hold, or unavailable. We may be able to challenge the dates on hold. Please contact us for details. All other dates not highlighted are available. You can use the arrow icons to navigate through the months.
Dates Color Key
If no color is noted on calendar or in the detailed list below, the dates are available for your charter
Booked (Booked by another client group already)
Hold (Held by another client group, not yet booked, and can be challenged)
Unavailable (Blocked out by the Owner and unavailable to challenge)
Transit
CAPTAIN SEAN & CHEF/MATE LIZ
Sean began his sailing career in Sausalito, California where he bought a boat to live aboard. He was quickly in awe of the lifestyle and realized that he wanted to be in the boating industry. Sean went to the east coast to be a deckhand on the tall ship S/V Liberty Clipper doing week-long charters for up to 24 guests in the Bahamas. After completing that journey, his next position was as a deckhand on George Patton's sailing yacht, S/V When and If, where he sailed from Quebec to the Florida Keys. He was quickly offered a position as Captain due to his variety of skills, attentive care for the ship and crew, as well as his captivating presence with guests. While Sean remains the relief captain for When and If, he has continued his sailing career joining M/Y OLOH transiting through the ICW and east coast as well as joining the educational vessels S/V Adventuress and SSV Geronimo. Sean enjoys every experience he has on the water watching a sunset and spotting marine and wildlife. He is drawn to continue his career in the USVI and BVI for the unique diving excursions and the opportunity to sail in one of the world's most beautiful locations.
Elizabeth (Liz) grew up as a competitive swimmer inspired by the healing benefits of water. She moved to Florida to be by the ocean and to be near her grandmother who passed away shortly thereafter from Alzheimer's disease. Elizabeth enriched her life in Florida by achieving success for eight years in a career helping people with cognitive impairments as well as providing guidance to caregivers. Her compassion led her down a path as an Eldercare Advocate to help people in the hospital to ensure a safe discharge with a focus on their quality of life. Elizabeth developed a weekly yoga and meditation program to help relieve stress and enhance memory stimulation for both patients and their caregivers. She also led multiple yoga classes in the community that focused on holding a calm and safe space for beginner to advanced practitioners. She is on the next chapter of her career and wishes to connect with people through sailing to incorporate similar healing benefits that yoga embodies. Not only does Elizabeth want to show people fun and memorable experience, but she will also create nourishing meals to satisfy your taste buds and enhance your vacation.
BREAKFAST
Homemade muffins, bacon or sausage, toast with your choice of butter, jam, or peanut butter and local tropical fruits are served with every breakfast. Morning smoothies to your liking will also be available.
Overnight Soak Oats with Old-Fashioned Cinnamon Rolls
Sweet Potato and Caramelized Onion Hash with Over Easy Eggs
Coconut Waffles with a Maple Lime Syrup  and a Side of Fluffy Scrambled Eggs
Mushroom and Goat Cheese Frittata with Roasted Potatoes
Poached Eggs with Melted Cheddar Cheese and a Side of Grits
LUNCH
Soy Ginger Turkey Burger with a Pineapple Kale Salad and Truffle Fries
Zucchini Noodles with a Creamy Avocado Sauce
Spicy Salmon Poke Bowl with Jasmine Rice
Baked Falafel Sandwich Topped with Tzatziki Sauce
Blackened Mahi Caesar Salad and a Toasted Baguette Smeared with Local Goat Cheese
APPETIZERS
Spiced Watermelon "Fries" with a Lime Crema Dip
Burrata with Prosciutto and Melon Sprinkled with Himalayan Salt
Red Snapper Ceviche with Avocado Crostinis
Fruit and Cheese Board with a Baked Sunset Apricot Brie
Grandma Van Tampa's Sicilian Flatbread
DINNER
Roasted Butternut Squash Risotto with Buttery Scallops and a Fire and Ice Tomato Salad
Pork Tenderloin with Chile Spiced Grilled Broccoli and Whipped Potatoes
Cayenne Rubbed Chicken with a Zucchini and Yellow Squash Gratin and Vietnamese Rice
Sous Vide Steak, Turmeric Coconut Rice, and Toasted Ravioli
Brown Butter Honey Garlic Glazed Salmon, Topped with Roasted Cherry Tomatoes with Olive Oil and Garlic, Merged with a Side of Brown Rice
DESSERT
"Red, Red, Red Wine" Lava Chocolate Cakes
Ginger Apple Empanadas Drizzled with Butterscotch
Lemony Butter Cookies
Gooey Caramel Brownies
Rum Soaked Cherries Over Ice Cream
AMENITIES
Air conditioning and fans
Swim platforms and heated deck showers
Watermaker and generator
Free Broadband WiFi Internet Access
Digital HD flat screen TV with directTV and Apple TV
Full surround sound system with Sonos
DVD players
iPod docking station
Cockpit and flydeck speakers
CDs, videos, DVDs
Books and games
Cockpit ice maker
Barbecue
WATER FUN
12' rigid inflatable boat w/15 hp engine
Snorkeling gear
Large floating sun mattress
2 x stand up paddleboards
2 person kayaks
Fishing gear
Beach games
Underwater camera
Scuba diving available
SPECIFICATIONS
Model: Lagoon Catamaran
Year: 2014
LOA: 45′
Beam: 27′
Draft: 5′
Engines: 2 x 54 hp
Flag: USA
Epic Yacht Charters
Average rating:
11 reviews
Jan 1, 2021
Amazing time!!
The crew were amazing! My family and I were first timers and we are now counting down the days to our next trip! We adore them. Anything you want they will deliver on!! Can't say enough about the trip, the boat and the crew!!
Jun 5, 2020
Amazing Experience
All of the food was AMAZING! Especially the pastry dishes. The crew was professional and courteous and always there to help. I loved the big yellow duck :) The shrimp and the salmon were me fave! - but truly all of the food was great. Must see list - the baths and soggy dollar. Thanks for an amazing experience. The crew were excellent hosts! They never sit down in tending to their guests, I don't see how they do it. Food was amazing!
Apr 12, 2020
Bucket List Trip...Check!
We had a blast! My grandkids LOVED it. They want to go again in a couple of years! The crew were great with kids with all the water sports. The food was amazing! The chef was awesome! The boat is beautiful. Thanks for making this happen for me! Another check off my bucket list!
Mar 1, 2020
Life Changing Experience
This was truly life changing experience! Thank you! Chef you are an unbelievable cook and anticipates your clients every need. Captain you are safe and creative captain whose small choices made all the difference in the trip. Thank you both and you know you always have family in SC~
Love Nancy
Jan 4, 2020
Perfect Vacation
This was the perfect vacation. When we booked, we just randomly selected Great Adventure, how lucky were we??? The crew were the best crew we could have asked for!! They treated us like royalty. We felt so lucky each day. Diving with the captain was exciting, but at the same time so peaceful. He has a calming way about him and we felt safe with him. Each site he took us to was different, but equally beautiful. The food, well what can I say, the chef was a great cook. Each meal was beautifully presented and delicious. She also finished them off with a yummy dessert. I'm still wondering how she did it all on our boat. I wish I could let you know which one was better than the other but all the food was wonderful! Both of them were so knowledgeable about, our surroundings and environments, sailing, diving, they were so informative. We really can't thank you enough. You are so kind and well caring. We will definitely do this again because of your wonderful hospitality. If you move to a bigger boat we will follow! We will have to visit you in Newport! Captain thanks for entertaining Twin, that's a job in itself.  Thank you Thank you Thank you. We hate to leave.
Apr 28, 2019
Fabulous Trip
We just got home last night from our trip on the "Great Adventure" We had a fabulous trip. The boat is really set up physically for "hosting" 3 couples easily. There are multiple places to "hang out" when we wanted to be together or when we wanted more private time. More important than the boat however was that our crew are a really nice couple. They may be young (in fact they are younger than our kids) but they are energetic and as focused on service, safety and making sure we all had a great trip as any crew could possibly be and all six of us could only give them an unqualified 100% A+ rating. .They really were fabulous and genuinely nice couple. Just wanted you to give you this input since they are relatively new to the charter business. Thank you also for your help setting up our charter. Everything worked like clockwork. We will be back.
Feb 13, 2019
Fabulous Days!
Thank you so much for four fabulous days on the yacht. Our only regret was not booking longer!! Enjoyed the amazing snorkelling and water sports! Especially loved Bobby's scuba initiation. You are a lovely couple, very engaging and taking care of all our needs! Food was amazing and so were the you tube videos.
Apr 12, 2019
Amazing Vacation
Thank you for the most amazing vacation. The food and destinations were incredible, but truly the best part was the friendships we developed with yall along the way. Nothing could beat The Captain's stories with chefs frequent interruptions. You guys are amazing. We had the best time and look forward to doing it again very soon. Best Wishes and happy voyages
Aug 12, 2019
Wonderful Trip!
Thank you for a wonderful trip! You have been professional and friendly throughout the whole week – particularly with a large group of women which can be challenging.
Oct 27, 2019
Absolutely Fantastic
Thank you so much for everything over the past week-the food was absolutely fantastic thank you for being so accommodating to all the groups intolerances (aka mine) and mike your margaritas are fantastic! ~ We couldn't have asked for a better family trip- it is truly a trip we will always remember! Thank you!
Walkthrough with the crew
   360° VR Tour
Watch videos
SCUBA DIVING ONBOARD
Scuba gear included
3 dives included for certified divers
Additional dives $25 per dive
Epic Yacht Charters provides the most updated information on yachts available but cannot guarantee any details are 100% correct until we verify with the specific yacht.
Similar Yachts