Are You Ready to Start Your Journey?
I am happy to assist you in your search. Please call or email me.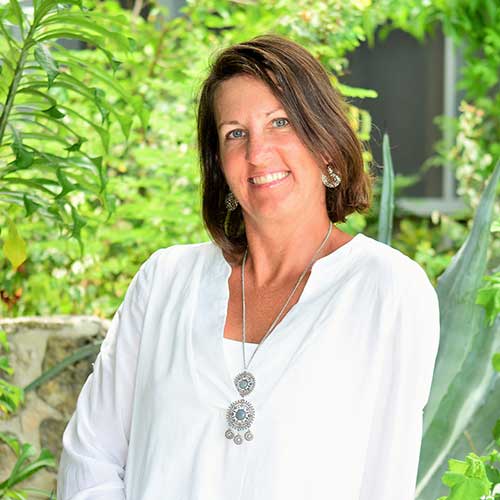 Michelle Heyns
+1 (954) 543-1270
[email protected]
Make an inquiry
By sending us an inquiry you consent to being contacted by Michelle for the above interests. To view our Privacy Policy please click here.
Print this page
Please click to
This might take up to 20 seconds.
Download PDF
Please click to
This might take up to 20 seconds.
starting at
$19,000/week
United States Virgin Islands
50 ft sailing catamaran
Accommodates up to 8
3 Queen ensuite cabins and 1 double cabin
Great space
SPECIAL OFFER
SPECIAL OFFER: 10% for their remaining availability this season! All charters must be booked & completed by August 2nd, 2022.
KATRINA is a 50 ft Fountaine-Pajot Sailing Catamaran.
KATRINA is spacious and combines elegance and function giving guests an Epic vacation. 3 queen cabins and 1 double cabin, each with a private ensuite bathroom. The spacious master stateroom has desk space, a separate bathroom, and a walk-in shower. All cabins have air conditioning, two fans, 110v outlets, and dimmable recessed lighting. The upper deck lounge has a sectional couch and sunbed area with 360° views. The forward deck has a spacious lounge area with adjustable reclining seating, trampolines, and sunning areas. The aft deck offers a lounge area plus an alfresco dining area. ** Crew will move to double mid-ship cabin, but please inquire first.
Salon offers a TV with many movies and USB capabilities. Epic all-round aboard KATRINA.
*For Rates, see PRICING Tab below – Holiday weeks may differ, please enquire!
Your Crew
CAPTAIN SEAN & MATE/CHEF KESTREL
Sean was born and raised in the Music City and in keeping with his hometown history, he is a self-taught guitar player. You are sure to find a 6 string on board and may hear him strumming quietly from the Captain's chair. Sean grew up on the water spending much of his time fishing with his grandfather and uncle on the Tennessee waters.
His passion for being on the water led him to work on boats full time and in addition to his SCUBA Instructor status, he also holds his 50-ton license. You can rest assured that Captain Sean has your safety first. He graduated with a degree in Police Science and is committed to the safety and well-being of all guests aboard Katrina.
Kestrel was born in San Diego but was raised in the backwoods of Central Oregon with her two older brothers. She grew up with a passion for animals, domestic and exotic, and was riding horses before she could walk. Kestrel's grandfather started a summer camp called Gold Arrow Camp up in the Sierra National forest outside of Fresno California. Gold Arrow Camp was an everything camp, from sailing and all kinds of water sports to riflery and archery, arts and crafts, mountain biking, rock climbing, and horseback riding. Kestrel attended Oregon State University where she obtained her Bachelor's degree in zoology and completed minors in cultural anthropology and art history. once graduated she acquired a job as a wildlife specialist at the High desert museum in Bend Oregon and was specializing in exotic animal training and educational programs. She then received a job as an animal trainer at Seaworld in San Diego where she worked as trainer for over 12 years.
In between working at SeaWorld Kestrel was also an exotic animal vet tech and lead zookeeper in Nebraska and San Diego. Kestrel was also sought out to head up a wildlife conservation facility and anti-poaching unit in Namibia Africa. During her time at Seaworld, she purchased a small sailboat that she lived on with her two pirate pugs, Tortuga and Savvy. Over the years Kestrel's love of the ocean, boats of all kinds, pirates, and the mythical creature are known as mermaids grew until she decided to take a chance and visit the USVI to see about obtaining a position working on vessels in the warm Caribbean waters.
After visiting the USVI recently in November 2020 she fell in love and knew she had found her home. Kestrel came back to the USVI in January to work a charter on a 72ft sailboat for two weeks and then officially moved to the USVI in February. Kestrel became a chef at Lovango Rum bar on St John and fell in love with cooking and sharing her wonderful dishes with all of her guests and is excited to share them with you and all of her other animal experiences and her passion for these souls healing waters.
Cuisine
BREAKFAST

Every breakfast will be served with a variety of cereals, yogurt, and granola with fresh fruits along with a variety of morning beverages
Seafood Frittata – Eggs mixed with prawns, scallops, salmon, and virgin island white fish. Accompanied by mushrooms, onions, garlic, topped with fresh herbs and shredded cheese
Caribbean Pineapple Infused Pancakes – Topped with your choice of strawberry or coconut syrup
Crab Cake Benedict – Two poached eggs on a homemade English muffin topped with hollandaise and served with home cut potatoes
Huevos Rancheros – Two crispy flour tortillas topped with seasoned black beans two eggs (dealers choice) red salsa, guacamole, and a blend of shredded Mexican cheese
Veggie Tofu Scramble – Eggs mixed with sauteed broccoli, tomatoes, mushrooms, bell peppers, garlic, onions, and spinach emerged with seasoned tofu topped with swiss cheese
The Classic – Eggs (dealers choice) with your choice of bacon or sausage, served with whole wheat toast and hashbrowns
The Favorite's French Toast – Fluffy cinnamon and vanilla french toast served with coconut syrup, powdered sugar and topped with fresh berries

LUNCH

Fish & Chips – Virgin island beer-battered fish served with freshly sliced potato wedges and creamy coleslaw
Homemade Chilli – With honey cornbread
Lamb Gyro – Seasoned lamb, feta cheese, tzatziki sauce, lettuce, red onion, on top of fresh pita bread
The Big Boy Mac and Cheese
Chicken Kale Caesar Wraps
Turkey, Avocado BLT
Mahi Mahi tacos – 3 tacos with your choice of grilled or blackened mahi-mahi, shredded cabbage, chipotle vinaigrette, fresh pineapple salsa, and guacamole, with a blend of Mexican cheeses
Shredded Pork Quesadilla

APPETIZERS

Bruschetta – Red wine vinegar, basil, oregano, shallots, garlic marinated Roma tomatoes over crostinis laying on a bed of mixed greens. All covered with a drizzle of balsamic reduction
BBC (Bacon Jam, Brie, Crostini) – Bacon jam on top of Brie cheese, fire-roasted over a crostini topped with red grapes and a pinch of salt and pepper
Caprese Salad – Sliced marinated tomatoes with garlic and shallots, buffalo mozzarella, fresh basil, balsamic glaze on top of a bed of mixed greens
Garlic or Cilantro Hummus Dip – With fresh-cut veggies
Tofu Sliders – Sweet Chilli, soy and garlic marinated tofu, a fresh cucumber slice with wasabi aioli on a sweet bread roll
Shredded Beef Nachos Supreme
Buffalo Wings – With Bleu Cheese Crumbles
Sauteed Bacon Onion Brussel Sprouts
Cocktail Shrimp – With cocktail sauce
Fried Beer-Battered Calamari – Served with homemade tartar sauce and lemon slices
Pesto Parmesan Artichoke Dip – With pita chips

DINNER

Seared Ahi Tuna – With grilled bacon-wrapped asparagus and freshly made french bread
Pork Osso Bucco – Slow-cooked till falling off the bone with portobello and porcini mushrooms gravy served with buttermilk mashed red potatoes with black truffles and homemade rosemary french bread
Red Chili rubbed pork chops – Center cut pork chops served with a sweet apricot cabernet sauce with homestyle sweet potatoes
Seafood Fettuccine – Tender calamari, shrimp, muscles, and lobster sauteed with garlic and onions tossed with alfredo fettuccine, accompanied by sourdough baguettes
Surf and Turf – 10 oz filet mignon steak with 3 large lemon pepper prawns served with veggies and potato wedges
Southwest Texas Style Chicken Fried Steak – Hand-breaded chicken fried steak with smoked jalapeno chorizo cream gravy over a bed of fingerling potatoes

DESSERT

Tiramisu – Espresso dipped ladyfingers, chocolate, lightly sweetened mascarpone cream
Homemade Toasted Coconut Topped Brownie Sundae – With salted caramel ice cream
Key Lime Pie – Graham cracker crust, key lime curd topped with homemade coconut whipped cream
Lava Cake – Covered with powdered sugar, raspberries, and mint
Lemon Poppy Seed Pound Cake – With a sugar glaze
White Chocolate Strawberry Cheesecake –
Passion Fruit Chamomile Mousse Cakes