Kelea - Catamaran
The joy of sailing!
65 ft sailing Privilege catamaran
Accommodates up to 10
1 King & 3 Queen ensuite cabins and twin bunks**
Scuba diving/instruction onboard
From $24,500/week
Make an Inquiry
Are You Ready to Start Your Journey?
I am happy to assist you in your search. Please call or email me.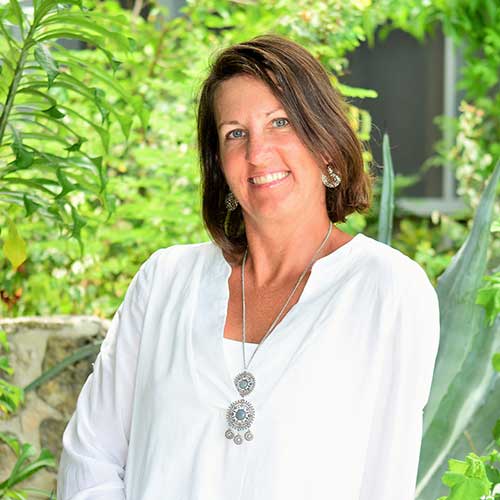 Michelle Heyns
+1 (954) 543-1270
[email protected]
Make an inquiry
Print this page
Please click to
. This might take up to 20 seconds.
Download PDF
Please click to

. This might take up to 20 seconds.
Catamaran KELEA, a Privilege 65 ft accommodating up to 10 guests in cruising comfort.
KELEA has a master king guest suite, and 3 equal queen-berth guest suites with ensuite bathrooms and twin bunks cabin.**Please enquire about 1 king and 4 queen cabins option.
The name Kelea originates from Hawaii and means "The Joy". Spend a week aboard this spacious and wide sailing catamaran in the Virgin Islands. Kelea is fully air-conditioned throughout and makes her own purified water onboard. Lots of water sport activities and scuba diving and scuba courses are offered by your experienced instruction.
Based in the Virgin Islands year-round and picks-up and drops-off at Yacht Haven Grande Marina in Charlotte Amalie, St. Thomas, USVI.
*For Rates, see PRICING Tab below – Holiday weeks may differ, please enquire!
The specifics
Pricing
Availability
Crew
Cuisine
Amenities
Reviews
Scuba
| Season | 2 Pax | 3 Pax | 4 Pax | 5 Pax | 6 Pax | 7 Pax | 8 Pax | 9 Pax | 10 Pax |
| --- | --- | --- | --- | --- | --- | --- | --- | --- | --- |
| Winter 2020 to 2021 | $24,500 | $24,500 | $25,000 | $25,500 | $26,000 | $27,000 | $27,500 | $30,000 | $30,500 |
| Summer 2020 | $24,500 | $24,500 | $25,000 | $25,500 | $26,000 | $27,000 | $27,500 | $30,000 | $30,500 |
| Summer 2021 | $24,500 | $24,500 | $25,000 | $25,500 | $26,000 | $27,000 | $27,500 | $30,000 | $30,500 |
| Winter 2021 to 2022 | $24,500 | $24,500 | $25,000 | $25,500 | $26,000 | $27,000 | $27,500 | $30,000 | $30,500 |
Holiday offers
Please note that Holiday rates are subject to change.
Christmas week: $33,550
New Year week: $34,975
PRICE INCLUDES:
Use of the yacht with our Professional Captain and Chef and additional crew
All Onboard Meals – Breakfast, Lunch, Appetizer, Dinner, and Dessert
Snacks – Fresh Fruit, Popcorn, Granola Bars, Chips, Chocolates and more
Beverages – Water, Juices, Sodas, Coffee, Beer, Wine, and a Fully Stocked Bar
Water Sport activities
Broadband Wireless Internet Access
Air Conditioning
Cruising taxes and permits, BVI licenses, and port fees
Fuel for the yacht and dinghy
PRICE DOES NOT INCLUDE:
Shore activities such as dining, shopping, or special off yacht excursions
Premium Beverages/Wines not normally stocked and excessive alcohol consumption
Airport Transfers
BVI individual fishing permits
Crew gratuity; 15-20% of the charter cost
Availability
Highlighted dates are booked, on hold, or unavailable. We may be able to challenge the dates on hold. Please contact us for details. All other dates not highlighted are available. You can use the arrow icons to navigate through the months.
Dates Color Key
If no color is noted on calendar or in the detailed list below, the dates are available for your charter
Booked (Booked by another client group already)
Hold (Held by another client group, not yet booked, and can be challenged)
Unavailable (Blocked out by the Owner and unavailable to challenge)
Transit
CAPTAIN BRIAN & MATE/CHEF ELENA (WINTER CREW)
With close to a decade of experience taking people "into the wild", Brian shares his sense of adventure with guests. Raised in Utah and frequently found at sea, Brian is confronted with questions as to how he became an ocean-going captain. Most people forget there is a small ocean, the Great Salt Lake, in his desert home. His father taught him a love for all activities in and around water. Reading sea-faring novels from the golden age of discovery inspired him to lust for the horizon and he eventually made his way aboard expedition ships plying all the planet's waters. Alongside working for National Geographic Expeditions, he operated specialty charters through the Lesser Antilles on his own sailing vessel. As a USCG 100ton rated captain, his attention to detail and professionalism are integral to the safe operation of the vessel. As a fellow human with a passion for outdoor pursuits, he is a perfect companion for fun activities if you want to try your hand at anything from surfing and kiteboarding to freediving and kayaking. Holding a degree in film-making, working as a videographer, and being a reward-winning photographer; he can create, upon prior request, a media package of the events that make your trip remarkable.
Elena's spirit awakens in the open. After traveling to over thirty countries, her instinct draws her to beautiful and isolated places. Her love for nature led her from the jagged mountain peaks of Switzerland into the deep blue of the Indo-Pacific. She became a PADI certified scuba instructor in Komodo so she can share her love of undersea life with others. Join her for some scuba diving or become certified while onboard and see what the hype is all about! Growing up in an international household, her culinary influences are mainly French and Swiss with added spice from her travels, specializing in creating heart-warming dishes from the simplest of ingredients. She aspires to cater her dishes toward individual diets and has perfected eco-friendly plant-based menu selections. Placing great importance on the dining experience, speaking three languages, and being versed in the art of conversation makes spending time with her joy, no matter where you are from.
Elena and Brian met in Raja Ampat diving and sailing and are fully committed to spending every moment in each other's company with their first love, the water. Blending luxurious yacht life and connecting with nature in easy grace, they ignite voyagers' passion for Caribbean beauty. Sailing inconsistent winds on the azure waters of the Virgin Islands while visiting white sandy beaches with quaint hideaways is a perfect way to charter.
Come join them aboard Black Tortuga for the wind-powered charter of a lifetime. You will go home with more than memories – you will have inspiring stories of rewarding experiences.
With Elena and Brian, you are guaranteed an unforgettable week. As a team, they are perfectly matched to make your tropical getaway magical. They offer a photographic package of your trip, please enquire! Watch the crew interview HERE!
CAPTAIN SHAWN & CHEF/MATE AUTUMN (SPRING/SUMMER CREW)
Shawn's love for the ocean began when he was only a few months old on the coast of North Carolina. Shawn grew up in Carolina Beach, NC where he learned to read the wind and waves and developed a passion to share his love of the ocean with others.
Shawn graduated from the University of North Carolina at Wilmington in 2011 with a degree in Marine Biology. Shortly after college, Shawn moved to Nicaragua to pursue his love of the ocean and worked as a Captain and surf guide for NicaSurf tours.
Following a couple of great years in Central America, Shawn moved back to the states to continue his life on the water. In doing so, Shawn has spent the past 5 years working aboard world-class superyachts. In which time, he has obtained his USCG Captains License as well as his American Sailing Association Certification.
Autumn was born in Michigan where she grew up swimming in the freshwater of the Great Lakes. After high school, she studied massage therapy and yoga in Costa Rica where she fell in love with the salty ocean and traveling to new places. In 2013, Autumn moved to Florida to become a yacht stewardess. A job that would take her to many exotic places, even all the way back to lake Michigan.
For the last five years, Autumn has worked on multiple world-class yachts in which she collaborated closely with five-star chefs from around the world. Learning from her yacht chef coworkers, she has developed a passion for creating exciting and healthy dishes that create memories.
Shawn and Autumn met in September of 2013 in Fort Lauderdale, Florida, where they were both searching for their first superyacht jobs. A week later, they found separate jobs on different boats, starting three years of long-distance dating. In December of 2016, they decided it was time for an adventure and decided to travel to New Zealand for a year together in a campervan they renovated themselves.
Shawn and Autumn love to spend time on the water, whether it's diving, snorkeling, surfing, paddling, or sailing. They are excited to bring their captain and crew knowledge of charter yachts to give you a sailing vacation you won't forget.
BREAKFAST
Omelet – Omelette fried with mushrooms, fresh tomatoes, fresh herbs, garlic, onion, and zucchini
Scrambled egg wrap – Wrap filled with scrambled eggs, avocado, beans, spinach, and a homemade sauce
Pancakes – Homemade fluffy pancakes (gluten-free on demand) with the topping of your choice
Smoothie bowl – Your choice of mixed fresh fruits, milk, and topped with nuts, seeds, and fruits
French toast – Homemade bread soaked in milk and sugar, fried in a pan, topped with fresh fruits and vibrant coulis
Breakfast sliders – Personal sandwiches with homemade bread, eggs, cheese, avocado, and garlic aioli
Oatmeal – Fresh oatmeal served with fresh fruits, nuts, chia seeds, and dry fruits
LUNCH
Mexican mix – Guacamole, cashew sour cream, mashed beans, grilled vegetables, and chicken served with tortillas
Captain's Gourmet Hamburger – Homemade bread, grilled burger, freshly homemade sauces, caramelized onions, avocado
 Caribbean style dal – Lentils drowned in curry, turmeric, spices, served with vegetables and rice
 Buddha bowl – Quinoa, avocado, sweet potato, spinach, fresh tomatoes, beans, fruit, and chicken
Mushroom Risotto – Traditional Italian risotto with mushrooms, white wine, and parmesan
 Spanish salad – Rice salad with fresh vegetables, olives, shrimps, and chorizo
APPETIZERS
Deviled eggs – Boiled eggs, stuffed with mayonnaise, garlic, and mustard
 Babaganoush and Hummus – Traditional dishes from north Africa, grilled eggplants or mashed chickpeas mixed with olive oil, spices, tahini, and yogurt, served with fresh veggies
 Fritters – Deep-fried onions or other vegetables, served with a selection of sauces (homemade aioli, Pomodoro, tartar, etc…)
Mediterranean Mix – Tapenades (olive pastes), sun-dried tomato paste, tzatziki, served with homemade Foccacia
Vol-au-vent – Pastries filled with creamy mushrooms and fresh herbs
Financiers – Little salty cakes topped with sun-dried tomatoes, parmesan, and zucchini
 Verrines – Small glasses filled with flavorful layers of complementary tastes and colors
DINNER
Scallop Ravioli – Portions of ravioli filled with grilled scallops and basil in its own jus, served with a spinach salad and homemade garlic bread
Chicken Curry – Grilled chicken served in an opulent curry sauce, vegetables, and rice
Pan-Fried Fish Of The Day – Pan-fried fish caught today with Meuniere sauce, vegetables, and rice
 Pad Thai – Traditional Thai dish with rice noodles, vegetables, chicken, and scrambled egg
 Salmon en Papillote – Salmon oven steamed in parchment with spices and fresh vegetables, served with garlic mashed potatoes
 Chicken with Mustard – Grilled chicken served with a smoked mustard sauce, vegetables, and roasted potatoes
 Grilled Fish – Whole fish grilled in the oven with crust and spices, served with roasted vegetables and couscous
Herissons Chinois – Steamed meat and rice balls, served with shoyu and vegetables
DESSERT
Chocolate Mousse – Light chocolate mousse with dark chocolate and aquafaba
Cheesecake – Cashew nut cheesecake, with Graham, fresh berry coulis/caramel/chocolate topping
Tiramisu – Traditional Italian tiramisu with sponge biscuit, mascarpone creme, and coffee
Berries Tarte – Traditional French pie crust with vanilla cream, fresh berries, and whipped cream
Chocolate Soufflé – Baked chocolate mousse
 Key Lime Pie – Pie crust with lime cream and coconut whipped cream
 Apple Crumble – Apples baked in the oven with sugar and cinnamon, topped with pie crumble, served with vanilla ice cream
AMENITIES
Air conditioning and fans
Swim platforms and heated deck showers
Watermaker and generators
Salon TV
Salon stereo
Cockpit speakers
iPod/Device hookup
Internet access/wifi
Hammock
Ice maker
Barbeque
WATER FUN
16′ rigid inflatable boat w/70 hp engine
Wakeboard & tube
Adult water skis
Floating mats, noodles and water toys
1 person kayaks
Scuba Dive & Snorkel gear
Stand up paddle boards
Swimming noodles
Dive compressor
Light fishing gear
SPECIFICATIONS
Model: Privilege Catamaran
Year: 1996, refit 2013
LOA: 65′
Beam: 35′
Draft: 6'
Engines: Twin 110HP Yanmar Diesel
Flag: USA
Epic Yacht Charters
Average rating:
5 reviews
Nov 26, 2019
So Many Good Memories
Our time aboard the yacht exceeded our expectations day after day. Everything we top notch from he delish dished prepared by the chef to the sailing and water games with the crew. Each day brought a new adventure from snorting, sailing, paddle boarding, exploring the Baths, Indian rock, Bubbly pool and White Bay. We made so many memories as a family aboard the boat and were truly grateful to spend Thanksgiving with the crew. What was the most impactful part of exploring the USVI and BVI was the genuine hospitality and kindness extended to all of us. We felt spoiled and at home from day one to the very end. You truly made the trip better. It's not everyday that we meet people like you both and we feel lucky to have spent time aboard the yacht with you! I think it's safe to say we will be back to the Islands and would love to sail with you again. Until next time we meet be safe and enjoy the sun, the sea and the sand (and the dolphins) We can't thank you enough for making with the best week of the year. All the best to you both.
Mar 28, 2019
We Will Treasure These Memories
I will always treasure these memories. This vacation has been the trip of a lifetime for we do not want to leave. The crew has been fabulous. We leave with great memories of out time spent on Kelea. Thank you so much!
Aug 6, 2019
Can't Wait To Return
This trip has been beyond our expectations! The two of you made your jobs look effortless, thank you so much for all you did to make this BVI vacation one we will never forget. We are blessed to have met you and look forward to our next adventure with you.
Feb 23, 2019
Amazing!
Thank you so much for making our introduction to the Caribbean so wonderful. We could not have asked for anything better, it was a wonderful week. The company, the food, the knowledge… it was all AMAZING! We had a blast and are already looking forward to when we can come back!
Mar 9, 2019
Wow, Where Do We Start?
Wow, where do I start with feedback for Kelea? Out of all the spectacular charters we have done, Kelea by far was the best of all trips rolled into one. Food, drinks, and table décor-5 star. Attention to detail-5 star. Service and Attentiveness-5 star. As we plan to sail in the BVI next year as we always do...I'm not sure another yacht could top anything Kelea had to offer, simply unbelievable on all levels. We will be certain to charter with them again on our upcoming vacation.
SCUBA DIVING ONBOARD
Scuba gear included
5 Dives for certified divers
Additional Dives $50 per dive, per diver
Enquire about night dives
Diving courses available
Epic Yacht Charters provides the most updated information on yachts available but cannot guarantee any details are 100% correct until we verify with the specific yacht.
Similar Yachts