Le Réve - Catamaran
Spacious, stylish & comfortable
62 ft sailing catamaran
Accommodates up to 6
3 Queen ensuite cabins
Great for 3 couples
From $36,000/week
Make an Inquiry
Are You Ready to Start Your Journey?
I am happy to assist you in your search. Please call or email me.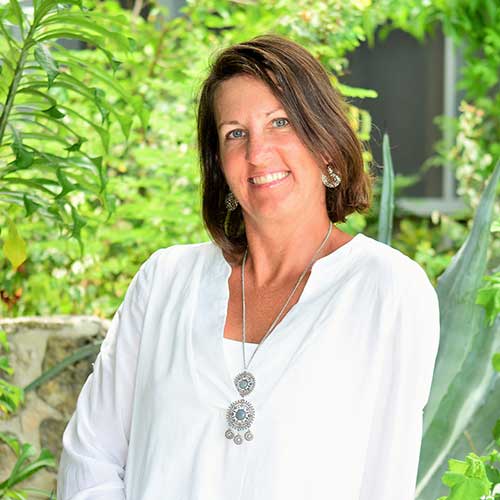 Michelle Heyns
+1 (954) 543-1270
[email protected]
Make an inquiry
Print this page
Please click to
. This might take up to 20 seconds.
Download PDF
Please click to

. This might take up to 20 seconds.
LE RéVE is a 62 ft Lagoon Essence catamaran that accommodates 6 guests comfortably in 3 queen luxurious cabins. 
This "Essence" line yacht, LE RéVE is a luxury upgrade with outstanding finishes has vertical saloon windows which offer not only a spectacular view from inside the yacht but give the yacht a feeling of being outside. There is seating for 6 people inside for dining and outside for dining with fully opening sliding doors making the inside and the outside of the yacht flow together.
And with the addition of the upstairs flybridge, LE RéVE is the perfect yacht for any larger group.  Le Réve's welcoming crew is sure to make your EPIC vacation one remember.
*For Rates, see PRICING Tab below – Holiday weeks may differ, please enquire!
The specifics
Pricing
Availability
Crew
Cuisine
Amenities
Reviews
| Season | 2 Pax | 3 Pax | 4 Pax | 5 Pax | 6 Pax |
| --- | --- | --- | --- | --- | --- |
| Summer 2021 | $36,000 | $37,000 | $38,000 | $39,000 | $40,000 |
| Winter 2021 to 2022 | $36,000 | $37,000 | $38,000 | $39,000 | $40,000 |
| Summer 2022 | $36,000 | $37,000 | $38,000 | $39,000 | $40,000 |
| Winter 2022 to 2023 | $36,000 | $37,000 | $38,000 | $39,000 | $40,000 |
Holiday offers
Please note that Holiday rates are subject to change.
Christmas week: $45,000
New Year week: $45,000
PRICE INCLUDES:
Use of the yacht with our Professional Captain and Chef and additional crew
All Onboard Meals – Breakfast, Lunch, Appetizer, Dinner, and Dessert
Snacks – Fresh Fruit, Popcorn, Granola Bars, Chips, Chocolates and more
Beverages – Water, Juices, Sodas, Coffee, Beer, Wine, and a Fully Stocked Bar
Water Sport activities
Broadband Wireless Internet Access
Air Conditioning
Cruising taxes and permits, BVI licenses, and port fees
Fuel for the yacht and dinghy
PRICE DOES NOT INCLUDE:
Shore activities such as dining, shopping, or special off yacht excursions
Premium Beverages/Wines not normally stocked and excessive alcohol consumption
Airport Transfers
BVI individual fishing permits
Crew gratuity; 15-20% of the charter cost
Availability
Highlighted dates are booked, on hold, or unavailable. We may be able to challenge the dates on hold. Please contact us for details. All other dates not highlighted are available. You can use the arrow icons to navigate through the months.
Dates Color Key
If no color is noted on calendar or in the detailed list below, the dates are available for your charter
Booked (Booked by another client group already)
Hold (Held by another client group, not yet booked, and can be challenged)
Unavailable (Blocked out by the Owner and unavailable to challenge)
Transit
CAPTAIN DIRK & CHEF/MATE SANDY
After receiving his Ph.D. from Columbia University, Dirk started his career in education, ultimately working his way into the field of technology. His land-based career offered him the opportunity to work in locations around the globe such as Switzerland, Brazil, and China. His last post before casting off the dock lines was serving as Chief Technology Officer for a New York City-based global education company. Dirk started sailing solo at 5 years old, crossed the Pacific Ocean from LA to Honolulu at 14 as part of a racing crew, and has been leading yacht charters around the world for over 25 years!
Some of his favorite destinations are French Polynesia and the British Virgin Islands which he first visited in 1981. He is an avid water sports enthusiast and will be happy to lead you on SCUBA dives in the best locations, snorkeling, tubing, wakeboarding, kneeboarding, kayaking, SUPing, deep-sea fishing, and even provide an introduction to kiteboarding. Dirk also has a Mavic Pro drone aboard and will be happy to record breathtaking footage of your dream vacation aboard Le Rêve. Captain Dirk is a highly experienced US Coast Guard certified 100 Ton Master Captain, PADI Divemaster, and an award-winning bartender mixing up craft cocktails for the guests!
Captain/Chef Sandy began sailing in college and has never looked back! She loves entertaining and introducing people to the seafaring lifestyle! Prior to taking to the ocean, she too led Corporate life, having worked internationally in Australia, Italy, London, and Thailand. She spent 25 years on Wall Street in technology in executive roles for a Fortune 100 Firm and a few extra years as a Management Consultant in Technology. These experiences have played into the professionalism she brings to managing her galley and understanding the needs and desires of guests onboard.
Sandy has been cooking since the age of 10 and she loves to get creative in the galley and serve up tasty snacks and beautiful meals to the guests. In addition to serving as Chef aboard, Sandy is also a PADI Divemaster and a USCG Certified 100 Ton Master Captain with bluewater experience on the high seas. Some of Sandy's favorite spots are the Virgin Islands (especially Waterlemon Cay!) and the Exuma Islands of the Bahamas.
In 2007, with hired crew aboard, Dirk and Sandy started offering charters in the Virgin Islands aboard the first "Yacht Catatonic," a Lagoon 440. In 2013, they deepened their commitment to yachting, adding a 38' day charter motor yacht based in New York to the fleet. 2015 brought a second motor yacht operating day charters to the Cool Cat Charters fleet and the charter operation was running in full swing.
Catatonic 440 enjoyed a reputation as one of the most popular, most fun, and busiest charter sailing yachts in the US and the British Virgin Islands for ten years. Sadly, Catatonic 440 was lost in Hurricane Irma but gave way to ownership of Catatonic 500, a gorgeous 2011 Lagoon 500. Sandy and Dirk proudly operated Catatonic 500, themselves, in the Virgin Islands in the Winter and Spring seasons and in New England in Summer.
Sandy and Dirk are now owner/operators of the amazing 2017 Lagoon 620 Essence Edition, Le Rêve, where their professional C-suite background, intimate knowledge of sailing and the islands, experience in hospitality, and history in the marine industry, combine to provide the penultimate experience for their charter guests. Please join us in "Sailing the Dream!"
BREAKFAST
Omelets to Order – Omelettes any way you like 'em!
Waffle House Waffles – Crispy on the outside, fluffy on the inside. Served with Maple Syrup and a side of Bacon or Sausage
Migas with Sausage or Bacon – Southwestern Scrambled Eggs with sauteéd onions, tortilla chips, cheese, and salsa. Served with crispy Bacon or Sausage on the side
Toasted English Muffins served with a platter of Smoked Salmon, Cream Cheese, a Dill, Onions, Cucumbers, Tomatoes, Chopped Hard Boiled Eggs & Capers
Banana Walnut Pancakes with Maple Syrup – The name says it all…
Breakfast Yogurt Parfait with Fresh Fruit and Honey Greek Yogurt layered with fresh fruits and local honey
Eggs Benedict – traditional Eggs Benedict with Canadian Bacon and rich and creamy Hollandaise Sauce.  Served with Smoked Salmon on request
Individual Breakfast Casseroles – Ramekin-sized breakfast casseroles with your favorite fillings
LUNCH
Grilled Shrimp or Grilled Chicken Caesar Salad with boat-made dressing and garlic croutons fresh from the oven
Smoked Turkey Club Sandwich – traditional Club sandwich with boat-made garlic aioli.  Served with a side of chips
Lump Blue Crab Cakes – Succulent crab cakes served over a Farmers Market Quinoa Salad with a boat made remoulade sauce
Chicken Salad Medley –

Why choose when you can have it both ways?  Traditional chicken salad alongside Curried Caribbean Chicken Salad Served with a bread basket or lettuce wrap

BBQ Pulled Pork Quesadillas – Smoked, pulled pork and cheddar cheese inside flour tortillas.  Served with potato salad
Lobster Roll – Delicious and succulent Caribbean lobster salad stuffed into mini rolls or served atop green
Chef's Salad – traditional chef's salad served with a selection of boat-made dressings and garlic croutons fresh from the oven
Blackened Catch of the Day served as a salad or a wrap with fried plantains
APPETIZERS
Fresh Catch Ceviche – Wahoo or Mahi Mahi marinated in lime juice, tomatoes, onions, cilantro, and other flavors, served with tortilla chip
Crab, Avocado, and Mango Stack – Bottom layer of mango salsa, a middle layer of ripe avocado, and a top layer of succulent crab mixed with remoulade sauce
Mediterannean Platter – Boat Made Hummus, warm Pita Chips, feta cheese, carrots and celery, olives, and other treats
Artisanal Cheese Board – Assorted Artisanal Cheeses, Fruits, and Cracker
Chicken Satay – Tender Chicken Skewers served with a delicious Thai Peanut Sauce
Trio of Dips with Crudite and Pita Point
Fresh Catch Fish Spread served with crackers and crudites
Boat-Made Guacamole with Warm Tortilla Chips – served with Salsa, too!
DINNER
Crispy pan-seared Mahi Mahi in a soy-sesame-ginger reduction served over truffled wasabi mashed potatoes with steamed veggies
Lemon Chicken Skewers with Veggies – Lemony Chicken skewered with veggies, served over brown butter sage orzo
Grilled Miso-glazed chicken with fried rice and sesame-ginger carrots and zucchini
Filet Mignon grilled to order with Rosemary Jacket Potatoes and Balsamic Roasted Broccoli with Pine Nuts
Cheeseburgers in Paradise – Gourmet Angus Bacon-Cheddar Burgers grilled and topped to order and served with baked beans or truffle parmesan fries
Creamy Lemon Chicken Picatta over rice or orzo with caper
Spinach Lasagna or Eggplant Rollatini – So delicious for Eggplant lovers! Great as lasagna, to
Sweet and Savory Pork Tenderloin with Creamy Polenta and a veggie side
DESSERT
Key Lime Pie – Tangy-Sweet and Refreshing! Boat-baked Key Lime Pie served with whipped cream
Salted Caramel Cheesecake – fruit-topped cheesecakes with a graham cracker or Oreo crust served with boat-made salted caramel sauce – Chef's favorite!
Chocolate-dipped Coconut Macaroons and fresh strawberries
Maple Pecan Tartlets – Individual Pecan Pies served with a boat made ice cream or whipped cream
Bananas Foster – served aflame with hand-churned vanilla ice cream
Fresh baked Fruit Crumble – seasonal fruits baked under a delicious, crispy topping and finished with whipped cream or ice cream
Ice Cream Sundaes – Choose your own toppings and build your favorite Sundae
Strawberry Napoleon – delicious creamy filling with fresh strawberries between light and crispy pastry layers
AMENITIES
Air conditioners and fans
Watermaker and generators
Swim platforms and heated deck showers
Sun Shades
Indoor/Outdoor audio system
i/Device hookup
Outdoor audio system
TV with Player in the salon
Wi-Fi
Cockpit icemaker
Barbeque
WATER FUN
15′ rigid inflatable boat w/60 hp engine
Wakeboard, tube & water skis
2 Standup paddleboards
Swimming noodles
Floating mats
2 person kayaks
Snorkel gear
Fishing gear
SPECIFICATIONS
Builder: Lagoon
Year Built: 2017
Length: 62′
Beam: 33′ 1″
Draft: 5′ 11″
Flag: BVI
Epic Yacht Charters
Average rating:
5 reviews
Mar 20, 2019
WOW - Words cannot express our week with you both on board.... to say that our whole family are 'in love' with you both is an understatement....you are quite possibly earth angels! Lisa's 40th birthday trip around the islands has been phenomenal from start to finish. The sights, sounds, tastes and experiences you have introduced us to are tattooed in our minds and hearts forever... (too many to list!) The care, attention to detail, awesome food, drinks and story telling come from your genuine hearts and appears effortless, although we know you work super hard everyday to ensure our happiness - YOU ARE ROCKSTARS!!! Our vacation was about family connection, fun, celebration and LOVE - We leave with two new members of our family and are so looking forward to continuing this amazing journey called life with you both!!! We love you!
Mar 8, 2019
Such an absolute treat to be with you both again...You have an incredible gift that allows your heart to shine through in everything you do...just beautiful! Please thank the owners of the boat for sharing their beautiful "home" with us. Cannot wait until our next adventure together. Love you both so so much!
Nov 8, 2019
Thank you for a fantastic week on board. The boat and location are perfect, but your friendship is truly special. We look forward to our next journey together. Until then, we will hold you both close in our minds and hearts. You all are simply the best! OHANA...
Jan 3, 2020
This was our second trip sailing in the BVI's and it was even better than the first time! You both are amazing people and we are so fortunate to have gotten to know you both. Your cooking is awesome! Michael has never eaten so much before! You are an amazing Captain and thank you for letting Brian "help"! We will truly miss you both. Thank you so much for a trip of a lifetime. We had so much fun bringing in the new year with the boat, Whispers and Sasha! You delighted the kids with so many fun activities they will never forget. Come visit us anytime!
Dec 28, 2019
Amazing Vacation
Thank you would be an understatement to express our gratitude for your hospitality on board this week. On behalf of Bob, Harrison, Hannah, Ava and myself, we had an absolutely splendid time cruising around the BVI's, enjoying the chef's delectable cuisine and the captain's attentiveness to our creature comforts. We so appreciate your camaraderie, good humor and sharp wit! In such a short time it feels like we've known you for years. Have a great 2016 and we look forward to hosting you in NYC in October. Thanks a million for an amazing vacation!
Epic Yacht Charters provides the most updated information on yachts available but cannot guarantee any details are 100% correct until we verify with the specific yacht.
Similar Yachts