Nauti Cat - Catamaran
Caribbean Luxury
50 ft sailing catamaran
Accommodates up to 8
3 Queen ensuite cabins & twin bunks cabin*
Nautical luxury
Popular! Viewed 97 times in the last 30 days
From $19,000/week
Make an Inquiry
Are You Ready to Start Your Journey?
I am happy to assist you in your search. Please call or email me.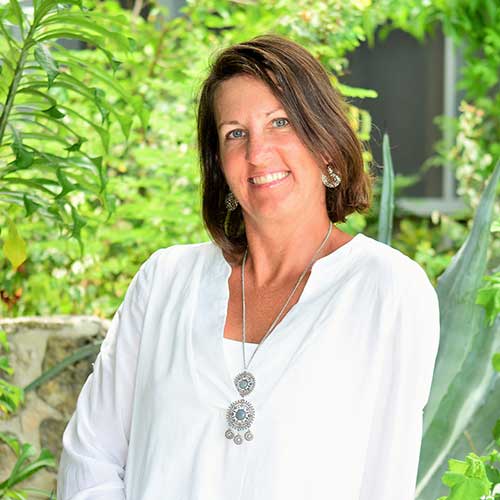 Michelle Heyns
+1 (954) 543-1270
[email protected]
Download PDF
Please click to

. This might take up to 20 seconds.
NAUTI CAT is ideal for families with lots of water toys and comfortable underway.
NAUTI CAT is a Lagoon 50 offering 3 Queen guest cabins. 1 twin bunk cabin is available to port mid-ship. This cabin would need to share a forward stateroom head. Perfect for kids but this bunk will accommodate two adults as well. All guest cabins have en-suite bathrooms with vanity and separate shower stalls. *The crew will swap out the aft queen cabin on request for the twin bunk cabin. NAUTI CAT has nice natural lighting and ventilation throughout the yacht plus full air-conditioning.
The yacht offers alfresco dining in the cockpit and will comfortably accommodate 8 guests at the table. There is plenty of options for sunbathing and lots of places to kick back in the shade as well. Whether you are looking for a fun family adventure or a Caribbean getaway with friends, NAUTI CAT is ready to welcome you on an EPIC sailing trip of a lifetime!
*For Rates, see PRICING Tab below – Holiday weeks may differ, please enquire!
The specifics
Pricing
Availability
Crew
Cuisine
Amenities
Reviews
Videos
| Season | 2 Pax | 3 Pax | 4 Pax | 5 Pax | 6 Pax | 7 Pax | 8 Pax |
| --- | --- | --- | --- | --- | --- | --- | --- |
| Winter 2020 to 2021 | $19,000 | $19,500 | $20,000 | $20,500 | $21,000 | $21,500 | $22,000 |
| Summer 2021 | $19,000 | $19,500 | $20,000 | $20,500 | $21,000 | $21,500 | $22,000 |
| Winter 2021 to 2022 | $19,000 | $19,500 | $20,000 | $20,500 | $21,000 | $21,500 | $22,000 |
| Summer 2022 | $19,000 | $19,500 | $20,000 | $20,500 | $21,000 | $21,500 | $22,000 |
Holiday offers
Please note that Holiday rates are subject to change.
Christmas week: $28,000
New Year week: $32,000
PRICE INCLUDES:
Use of the yacht with our Professional Captain and Chef and additional crew
All Onboard Meals – Breakfast, Lunch, Appetizer, Dinner, and Dessert
Snacks – Fresh Fruit, Popcorn, Granola Bars, Chips, Chocolates and more
Beverages – Water, Juices, Sodas, Coffee, Beer, Wine, and a Fully Stocked Bar
Water Sport activities
Broadband Wireless Internet Access
Air Conditioning
Fuel for the yacht and dinghy
PRICE DOES NOT INCLUDE:
If the charter area includes the BVI; cruising permits, national parks fees, fishing permits, taxes, and port fees are not included.
Shore activities such as dining, shopping, or special off yacht excursions
Premium Beverages/Wines not normally stocked and excessive alcohol consumption
Airport Transfers
Crew gratuity; 15-20% of the charter cost
Availability
Highlighted dates are booked, on hold, or unavailable. We may be able to challenge the dates on hold. Please contact us for details. All other dates not highlighted are available. You can use the arrow icons to navigate through the months.
Dates Color Key
If no color is noted on calendar or in the detailed list below, the dates are available for your charter
Booked (Booked by another client group already)
Hold (Held by another client group, not yet booked, and can be challenged)
Unavailable (Blocked out by the Owner and unavailable to challenge)
Transit
CAPTAIN KYLE & CHEF/MATE JESSICA
For as long as Kyle can remember, he has longed to live on the sea. To answer the call of the ocean, he and Chef Jessica decided to move to Florida about 8 years ago. Eager to learn about all things boating, he spent every free moment on the nearest available vessel including sailboats, charter yachts, fishing boats, pontoons, and jet skis. During this time, Kyle earned his USCG Master Captain 100 GT license and became an expert in boat maintenance and guest safety.
Kyle's fun-loving spirit and easy-going personality are contagious onboard and charter guests often leave his boat with not only an experience of a lifetime and promises to return, but with a genuine new friend. He prides himself on keeping the boat in tip-top shape while ensuring that guests are enjoying the vacation of their dreams. Kyle is truly a jack of all trades and you can find him in the engine room keeping everything running smoothly, guiding guests on snorkel trips, hikes, and watersports, or at the bar crafting up a delicious round of homemade cocktails.
Jessica believes that true happiness is a mindset promoted by surrounding yourself with good people, beautiful scenery, and delicious food. Raised in a family full of phenomenal chefs, Jessica has been cooking since she was tall enough to see over the stove. She is passionate about using locally sourced, fresh ingredients, and bold flavors to create mouthwatering dishes tailored to guests' preferences. Jessica pours herself into the creation of each dish she serves and shares "the most important ingredient in anything that leaves my galley is the joy I feel when cooking and the genuine care and love I have for the person about to experience my craft."
Jessica often refers to herself as a professional student with an insurmountable hunger to learn. In addition to her culinary training, Jessica has received bachelor's degrees in Premedical Biology and Psychology, attended medical school, and received her master's degree in Clinical Mental Health Counseling. As a licensed therapist, Jessica works with families, couples, and children to realize their overall mental wellness goals. She is also an adjunct faculty member at a Florida State College and teaches several online counseling and psychology courses. When asked about her diverse background, Jessica says "I made a decision long ago to do what I love. I love food, being on the ocean, helping people, and teaching – so that's what I do!"
Kyle and Jessica were both born and raised in the beautiful Appalachian Mountains of Virginia and they carry their Southern charm, hospitality, and graciousness like a badge of honor. Like a cliché teenage romance movie, their love story started over 15 years ago in high school as the captains of the football team and cheerleading squad – they have been inseparable ever since.
Being in and on the water is a major part of their 15-year relationship and they love sharing their passions for the ocean, boating, food, and Caribbean island life with their guests. Both Kyle and Jessica are guest-focused, detail-oriented, and have extremely high standards for their own performance. While guest safety and the well-being of the vessel are always top priorities, Kyle and Jessica know that a successful charter boat relies on a crew with a positive, optimistic, and resourceful mindset.
BREAKFAST
Crab Cake Benedict | Lemon Dijon Hollandaise
Artisan Brioche French Toast | Orange Honey Custard
Italian Frittata | Pancetta | Roasted Onion | Spinach | Fingerling Potatoes
Vanilla Cinnamon Buttermilk Pancakes | Bourbon Banana Butter
Old Charleston Style Shrimp | Grits | Andouille Sausage
Farm fresh Hash | Irish Pommes Cakes
Huevos Rancheros | Fried Egg | Black Bean Puree | Corn Tortilla | Fresh Pico de Gallo | Cojita
LUNCH
Ahi Tuna Stack | Cucumber Mango Salsa | Ginger Soy Avocado | Wonton Crisps
Spicy Shrimp Cubans | White Truffle Potato Salad
Honey Jerk Salmon Summer Salad | Mango | Watermelon Radishes | Minty Champagne Vinaigrette
Short Rib Sliders | Red Wine Au Jus | Five Cheese Mac & Cheese
Grouper Tacos | Chili Cilantro Lime Cabbage | Mexican Street Corn
Blackened Mahi Fiesta Salad | Black Bean and Corn Salsa | Tortilla Strips | Avocado Lime Vinaigrette
Teriyaki Steak Roll-ups | Bok Choy Stir-fry | Fried Rice
APPETIZERS
Crab Stuffed Garlic Mushrooms
Spinach Feta Tarte Soliel
Tuna Crudo | Wonton Crisps
Fresh Baked Artisan Flatbreads | Honey Orange Bacon | Sundried Tomatoes | Arugula | Pesto Balsamic Glace
Bacon-Wrapped Scallops | Lemon Cream Sauce
Pear Carpaccio Salad | Sweet Pear Hazelnut Balsamic Reduction
Heirloom Tomato & Wild Mushroom Bruschetta
DINNER
Red Wine Braised Short Ribs | Creamy Goat Cheese Mashed Potatoes | Roasted Broccolini
Seafood Paella | Crab Legs | Shrimp | Sausage | Mussels | Clams
Filet Mignon | Jumbo Prawns | Butternut Squash Puree | French Beans Almondine
Captain Caught Lobster | Garlic Parmesan Pommes Stacks | Lemon Garlic Asparagus | Roasted Pepper Puree
Curried Red Snapper | Coconut Infused Jasmine Rice | Honey Ginger Roasted Carrots
Scallop Marsala | Buttery Homemade Egg Noodles | Crispy Shallot Green Beans
Pan-Seared Swordfish | Pineapple Mango Salsa | Lemon Herb Infused Israeli Couscous | Spicy Honey Roasted Brussel Sprouts
DESSERT
Apple Pie Phyllo Tartes | Homemade Vanilla Bean Ice Cream
Chocolate Covered Key Lime Pie
Mango Pineapple Mint Sherbet
Fresh Beignets | Chocolate Mousse
Chocolate Ganache Torte with Black Cherry Pepper Sorbet
Cappuccino Souffle | Bailey's Whipped Cream
Vanilla Crème Brûlée
AMENITIES
Air conditioning and fans
Swim platforms and showers
Watermaker and generator
Free WiFi
Salon TV
iDevice docking station
Cockpit icemaker
Barbecue
WATER FUN
12' rigid inflatable boat w/30 hp
Tube, kneeboard & wakeboard
Variety of fun themed inflatables, towables & water tubes
Snorkel gear
Fishing gear
2 Standup paddleboards
2 Person kayaks
Floating Lily pad
Beach games
SPECIFICATIONS
Model: Lagoon 50 Sailing Catamaran
Year: 2020
LOA: 52'
Beam: 28,5''
Draft: 5'
Engines: 2x80hp
Flag: USA
Epic Yacht Charters
Average rating:
7 reviews
Jul 2, 2020
Perfect Fit For Us
The crew were the perfect crew for our family. They anticipated our every need and found the perfect balance between tending to our wants and giving us space enough to make us feel we had the run of the boat. The two work extremely well together with skills and styles that compliment each other. Every meal the chef prepared was like eating at a top restaurant, and she was a very attentive dive master that made our newly certified kids feel right at home underwater. The captain's knowledge of the islands helped us set the perfectly suited itinerary. Our charter was during the first week of major developments in the Coronavirus outbreak in the US, and the crew did a wonderful job helping us to relax and enjoy the Virgin Islands in that time of added stress. When we do our next charter, we would love to use this yacht anc crew. They are great!
Mar 7, 2020
Can't Imagine Being On Another Boat
We can't imagine being on another boat! You two have got it going on! Thank you for sharing your special spots with us, and keeping us active and experiencing what the USVI & BVI have to offer. Our week was incredible - hiking, scooters, snorkeling, beach bars, collecting treasures, sailing, fishing and the most amazing dives ever! We appreciate the wonderful means and your extra special touches. You both worked your bumpah's off and we really appreciate all of your extra efforts to make out vacation absolutely amazing! We are impressed with expertise on the waters and your professionalism. Thank you for putting up with our crazy crew. Please know if you ever make it to Montana or Idaho you are always welcome!
Sam & Ginger
Mar 7, 2020
WOW!!!
Really no way to adequately express this amazing experience. You guys surpassed ALL possible expectations, WOW! So many crazy fun adventures, a million laughs, delicious meals, abundant cocktails, spectacular dives, sailing the beautiful waters, the daily "Dinghy, Dinghy" award. You two are exactly where you should be right now & I have a feeling you'' always know where that "place" is for yourselves. We will see you again, can't imagine this experience without you two! Love to you both
~ Lisa
Feb 1, 2020
Amazing Adventure
Thank you for an absolutely amazing sailing adventure! It is a trip our family will talk about for years to come. From the delicious meals, to the great conversations, and the fun games, to the diving & snorkeling adventures, we couldn't be more pleased. WE now have quite a few games to buy when we get home! We will fondly think of you both when we break them out! Safe journey's ahead for you both and we hope to some day join you again for more adventures.
Love ~ Jim, Kim, Kyle & Cara
Jan 13, 2020
Such A Special Vacation
Thank you for making our vacation so special! We loved every singly minute of it and really appreciate all of your hard work! Everyone in our family had fun, doing what they lie; snorkeling, scuba diving, subwinging, and (me) reading my books :) The food was amazing (we will definitely miss that!) and the evenings filled with "aggressive Uno" playing and banagrams laughs! We wish you all the best in the world, and look forward to cruising with you again soon!
Warmly,
The LXXX Family
Jan 7, 2020
Trip Was Terrific
The boat was very clean, appointed well and perfect layout and space! We LOVED the crew! Very professional and accommodating to everyone's tastes and needs! Very attentive and FUN!
The menu and food was amazing. The chef was terrific in her meal planning and requirements!! Everyone thoroughly enjoyed the boat, the trip and the experience! I am still getting comments on how terrific the trip was!
Mar 30, 2021
So Special
This was a long planned bucket list adventure. Thanks for making it so special. We appreciated knowing we were safe & experiencing all the goodness of the islands. We especially loved the chef's food! Such a treat to be waited on the whole week. Thanks so much. Especially loved diving, paddle boarding, & snorkeling. Thanks for everything.
Walkthrough with crew
   360° VR Tour
Epic Yacht Charters provides the most updated information on yachts available but cannot guarantee any details are 100% correct until we verify with the specific yacht.
Similar Yachts