Nenne - Catamaran
Large Group Sailing!
67 ft sailing catamaran
Accommodates up to 10
1 King & 3 queen cabins, 1 twin cabin can convert to king
Scuba diving onboard
From $44,000/week
Make an Inquiry
Are You Ready to Start Your Journey?
I am happy to assist you in your search. Please call or email me.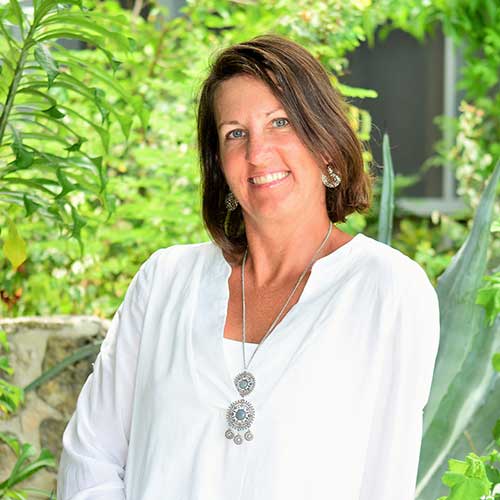 Michelle Heyns
+1 (954) 543-1270
[email protected]
Make an inquiry
Print this page
Please click to
. This might take up to 20 seconds.
Download PDF
Please click to

. This might take up to 20 seconds.
"Best Multihull over 57 feet " in the BVI Boat Show. Nenne is very popular.
The finest cruising experience yet imagined, NENNE (a Swedish name which means strong and brave like a lion), elevates the enjoyment of a floating holiday to new heights. A Victoria 67, newly built and launched in 2017, she's the newest addition to Fountaine Pajot's Flagship fleet. She's sleek, elegant, and extremely spacious with an overall length of 67 feet and a beam of 31 feet; truly, the ultimate in cruising comfort.
The popular flybridge concept has been expanded on this yacht to a state nothing short of magnificence. It is accessed from the cockpit with stairs on both sides that are highly secure. For guests aboard who have come to relax, the seating area is incredibly comfortable with benches, side tables, a relaxing sofa, and the convenience of a refrigerator and sink. A large Bimini provides an area of escape from the sun for those who want some shade and there is integrated lighting for evening cocktails. A rotational crew operates NENNE between the summer and winter seasons.
*For Rates, see PRICING Tab below – Holiday weeks may differ, please enquire!
The specifics
Pricing
Availability
Crew
Cuisine
Amenities
Reviews
Videos
Scuba
| Season | 2 Pax | 3 Pax | 4 Pax | 5 Pax | 6 Pax | 7 Pax | 8 Pax | 9 Pax | 10 Pax |
| --- | --- | --- | --- | --- | --- | --- | --- | --- | --- |
| Winter 2021 to 2022 | $44,000 | $44,750 | $45,500 | $46,250 | $47,000 | $47,750 | $48,500 | $49,250 | $50,000 |
| Summer 2022 | $44,000 | $44,750 | $45,500 | $46,250 | $47,000 | $47,750 | $48,500 | $49,250 | $50,000 |
| Winter 2022 to 2023 | $44,000 | $44,750 | $45,500 | $46,250 | $47,000 | $47,750 | $48,500 | $49,250 | $50,000 |
Holiday offers
Please note that Holiday rates are subject to change.
Christmas week: $50,600
New Year week: $52,900
PRICE INCLUDES:
Use of the yacht with our Professional Captain and Chef and additional crew
All Onboard Meals – Breakfast, Lunch, Appetizer, Dinner, and Dessert
Snacks – Fresh Fruit, Popcorn, Granola Bars, Chips, Chocolates and more
Beverages – Water, Juices, Sodas, Coffee, Beer, Wine, and a Fully Stocked Bar
Water Sport activities
Broadband Wireless Internet Access
Air Conditioning
Cruising taxes and permits, BVI licenses, and port fees
Fuel for the yacht and dinghy
PRICE DOES NOT INCLUDE:
Shore activities such as dining, shopping, or special off yacht excursions
Premium Beverages/Wines not normally stocked and excessive alcohol consumption
Airport Transfers
BVI individual fishing permits
Crew gratuity; 15-20% of the charter cost
Availability
Highlighted dates are booked, on hold, or unavailable. We may be able to challenge the dates on hold. Please contact us for details. All other dates not highlighted are available. You can use the arrow icons to navigate through the months.
Dates Color Key
If no color is noted on calendar or in the detailed list below, the dates are available for your charter
Booked (Booked by another client group already)
Hold (Held by another client group, not yet booked, and can be challenged)
Unavailable (Blocked out by the Owner and unavailable to challenge)
Transit
CAPTAIN DONALD & CHEF/MATE AUDREY HARPER
Donald held several positions, from Managing Director and COO before following his dream of a joyful life at sea. Besides his love for his charming wife Audrey, sailing is his greatest passion followed closely by Scuba diving, fishing, and kayaking. As well as being an Offshore Captain and a PADI Scuba Diving Instructor, he is also quite the comedian and enchanting storyteller!
Audrey enjoyed a career as a high school principal before becoming a charter yacht chef. Cooking has always been a passion of hers. With her dream of traveling the Caribbean and working as a Chef, she is delighted to meet any requirements of her guests with her delicious culinary treats. As an Offshore Captain and PADI Advanced Scuba Diver, she is hands-on with boat handling and water activities. She completed a CTH Level 2 Certificate in Culinary Skills and a Pastry and Puddings Plus certificate from the prestigious Ashburton Cookery School in England. She holds a teaching degree in Education and an Honors Degree in Education Management, Law, and Policy. Whatever your culinary needs, Audrey will take care of you.
BREAKFAST    *ROTATIONAL CREW MENU MAY DIFFER
Classic Eggs Benedict with Smoked Salmon/ Canadian Bacon and Creamy Hollandaise Sauce
Continental Breakfast with Charcuteries and Cheese
Banana Waffles with Maple syrup, Fresh Berries, and Bacon
Poached Eggs wrapped in Ham, Tomato and Spring Onion served with Bacon Roses
New York Style Bagels with Smoked Salmon, Cream cheese, Capers and Red Onions
Cinnamon and Maple Syrup French Toast served with Parma Ham
Spinach, Leek, and Mushroom Quiche
LUNCH
Spiny Lobster or Seared Tuna Nicoise Salad drizzled with Italian Herb Dressing
and served with Warm Baguette
Grilled Chicken with Pineapple and Mango Salsa, Potato wedges and a Green Salad
Local Fish Taco Salad with Guacamole, Sour Cream, and Jalapenos
Pineapple and Ginger Braised Ribs, Creamy Coleslaw and Chickpea Salad
Crab Cake Stacks, Marinated Mushroom, Courgette, and Spinach Salad
Thai Tuna Salad with Soy and Honey Dressing
Sun-Dried Tomatoes, Olives, Spinach and Feta Pasta Salad with Creamy Basil Pesto Dressing
APPETIZER
Local and Imported Cheese Platter with Red Onion Marmalade
Black and Green Olive Tapenade served on Crostinis
Creamy Spinach Pastry Wheels
Smoked Local Fish Dip with an Assortment of Crackers
Jalapeño Poppers with Homemade Ranch Dressing
Hot Artichoke and Spinach Dip with Tortilla Wedges
Mini Quesadillas with Guacamole and Salsa
STARTERS
Mediterranean Stuffed Peppers with a Balsamic Reduction
Caramelized Onion and Brie Tarts served on Shredded Lettuce
Creamy Garlic, Onion and Tomato Mussels with Toasted Bread Fingers
Polenta with a Saltfish Ragout
Portobello Mushroom and Pesto Melt with Warm Roasted Pine Kernels
Beet and Goats Cheese Salad on a Stick
Watermelon, Feta, and Olive Salad
DINNER
Ginger Sesame Salmon, Rice Noodles and Sautéed Seasonal Vegetables
Orange Brandy Pork Tenderloin, Potato and Zucchini Gratin, Walnut, Cranberry, and Spinach Salad
Coconut Shrimp Curry, Saffron Basmati Rice, Mango, and Tomato Salad
Grilled Marinated Steak with a Mushroom Sauce, Sweet Potato Rounds, Avocado and Orange Salad
Honey and Mustard Grilled Mahi-Mahi, Lemon Basmati Rice, Aubergine and Lentil Salad with
Goat's Cheese and a Balsamic Reduction
Rosemary Marinated Rack of Lamb with Herb Butter, Basil Gnocchi, Sautéed Asparagus
Tray-baked Chicken with Tomatoes on the Vine, Sweet Potato Mash, and a Seasonal Salad
DESSERTS
Local Rum Chocolate Fudge Pie with Raspberry Coulis
Cinnamon Glazed Grilled Pineapple with Homemade Coconut Ice Cream
Local Lime Pie with Fresh Whipped Cream
Moorish Sticky Toffee pudding with Homemade Vanilla Ice Cream
Passion Fruit Mousse with Chocolate Sauce
Poached Pears with an Amaretto Sabayon
Roasted Banana Pudding with Meringue
AMENITIES
Air conditioning and fans
Swim platforms & heated deck showers
Heated deck showers
Basic WiFi internet access up to 5GB
Digital LED TV with satellite TV & onboard film server, DVDs' & CD's
Apple TV  in each cabin
iPod docking station
Cockpit and flybridge speakers
Books and games
Cockpit ice maker
Wine cooler
AED + Medical Kit
Barbecue
WATER FUN
Williams rib w 100/hp engine
Adult, junior, and trainer water skis
Adult and junior wakeboards
2 x Stand Up Paddleboards (dual usage – convert to windsurfers with 3 sail sets)
Several towable inflatables
10 Aqualung snorkeling sets of various sizes
Snorkeling Gear
Fishing Gear
2 X Go Pro cameras in waterproof housing
SCUBA diving onboard
SPECIFICATIONS
Model: Fountaine Pajot
Year: 2017
LOA: 67′
Beam: 31′
Draft: 5'1"
Epic Yacht Charters
Average rating:
12 reviews
Nov 27, 2020
Fabulous Week
Another fabulous week of laughter, sun, snorkeling, adventures, MacDuff's, piggies, and lots of
Mexican Train. Chef, the food was out of this world! We can't tell you how much we love
and adore you all. Please promise us that you can and will come visit up in Maryland and we
would love to make you guys feel as loved as you made us feel throughout this week. Your
attention to detail is amazing. We would follow you anywhere. Even to the iguanas. "yikes!!!"
See you in a few weeks. . . months! (I promise)
Jun 10, 2019
Where to begin? A fabulous boat, fantastic crew, outstanding meals & constant cocktails! But those are the obvious, what was so fantastic was the warmth & humor, knowledge and friendship that we so quickly shared. It was an unbelievable family experience celebrating Chris's 70th, and we will never forget this past week. You have all made it very special for us. All the girls and Jack had such special moments – boom jumping, tubing, learning magic tricks – and we adults enjoyed the sailing, stories and special cocktails. In a nutshell, we had a wonderful week and can't thank you enough. Hopefully we'll be able to join you all again, as it was truly a pleasure! Well, she said it all! I thank you so much for a fantastic trip. I couldn't have said it better than Nana. Thank you for the amazing meals, fun activities (like tubing and of course boom jumping) and just an all around awesome time! Thank you guys so much! First off, I am so grateful that you were so kind and always shining smiles in my morning. Second, the amount of food, drinks and many other things you guys made/brought for us is definitely more than we deserved so thank you for that. I am an extremely picky eater, and let me tell you that you made some of the best food I have ever eaten! Thank you for you nonstop work and glowing personality. I am forever grateful! Captain, you handle We will always remember the "Amazing Captain" who was the most fun guy ever! Thank you so, so much!! We were so grateful for the deckhand. Not just the fact that you were always getting me things, you were so, so kind and I know the kids looked up to you. I cannot begin to say how grateful I am for you and your professionalism. You made this trip so fun and it was incredible to see the way each family member was entertained constantly. Truly an unforgettable experience! Thank you! Thank you for a truly amazing week. We loved every minute of it and can't wait to come back again. And a special "thank you" for accommodating the food requests. The kids enjoyed all of it, which is impressive coming from the picky one. Of course, we all enjoyed every meal and the constant stream of cocktails as well. We were lucky to have you all as our crew. We couldn't have ask for a more professional, funny, caring, knowledgeable and fun group! You guys are all an amazing crew and it felt like y'all were simply an extension of our family. Thank you for welcoming our family into yours and into your home!!
Jan 25, 2020
Best Memories
Thank you for making this trip unforgettable. No matter where life takes us, you will always be a part o f some of our best memories. I am personally anticipating some new & exciting and good things for 2020. Thank you for your kindness, service and selflessness was the first of these things-thank you. May the Lord bless you!
May 14, 2019
What an incredible trip! Thank you so much for your expertise and perfect planning. Your stories and adventures you took us on, the laughs we shared and the incredible food and drinks all made for the best vacation! Thank you so much!
May 10, 2019
Words fail me to describe such a wonderful memorable week under all your care! The amazing food, fantastic energy, looking after our every need. The fun, the laughter, the jokes, activities too numerous to mention, spectacular meal times. Really big big thanks to you all for making this such a special holiday. I can only wish you much continued success. Love, Love, Love
Apr 14, 2019
Another year and so many memories made! Thank you for another fantastic trip. The food was incredible; you have once again outdone yourself, Audrey! Donald, always the entertainer! We love you and miss you already. We truly cherish our time on the boat with our friends! Here's to friendship and love! Until next time.
Mar 28, 2020
Fabulous Trip
Fabulous trip-relaxing-The crew gave us 110% throughout the cruise. Absolutely loved the snorkeling and the locations we visited. We especially loved the food. Something new and exciting everyday. We are already discussing how we can come back and it would be with this crew.
Jul 25, 2019
Beautiful Ship Of Dreams
Nenne crew, Thank you so much for allowing us to share your beautiful ship of dreams! We also enjoyed your unbelievable hospitality, the exquisite cuisine and the kindness you showed us every single day. You made our vacation not only interesting, but fun! I am grateful that the time we spend with our good friends was also spent here with you-our new friends on Nenne Thank you!
Feb 25, 2020
Fanstasitc!
Thank you to the crew of Nenne for a truly unforgettable time on the boat, water and shore. Your crew's passion, enthusiasm and joy for the boat and your guests create a fantastic atmosphere onboard with the perfect blend of excitement, laughter and relaxation. Captain, your experience and people skills are invaluable and make the trip into what it was. Chef, your cooking made every meal a feast and something to look forward to. Stew, your helpful and very friendly attitude made us feel like we were in the world's tiniest, floating 5-star hotel. You guys make an incredible crew and set the bar for holidays on water incredibly high. Thank you all and we wish you all the best for your future trips. We would love to join you once again!
Jun 11, 2019
Crew Is Our Second Family
This is our 4th charter and every time the experience is better and more enjoyable than the charter before. You are not just crew: you are our second family, our Caribbean Soul Mates. The highlights for us are: the succulent food, the indescribably beautiful view, water colors and anchorages, the spectacular Nenne (crystal wine glasses-huge master bedroom-all the comforts of home. Simply a regal vessel!) the stories, conversations and many laughs! This is undoubtedly our favorite type of vacation, and we hope to share many charters with you in the future, see you next time!
SCUBA DIVING ONBOARD
Scuba gear included
$35 per dive for certified divers
Resort Course $135 including 1 dive
Open Water Referral $300 including 4 dives
Epic Yacht Charters provides the most updated information on yachts available but cannot guarantee any details are 100% correct until we verify with the specific yacht.
Similar Yachts