Playtime - Catamaran
Fun in the Sun
56 ft sailing catamaran
Accommodates up to 8
4 Queen ensuite cabins
Scuba diving onboard
From $23,500/week
Make an Inquiry
Are You Ready to Start Your Journey?
I am happy to assist you in your search. Please call or email me.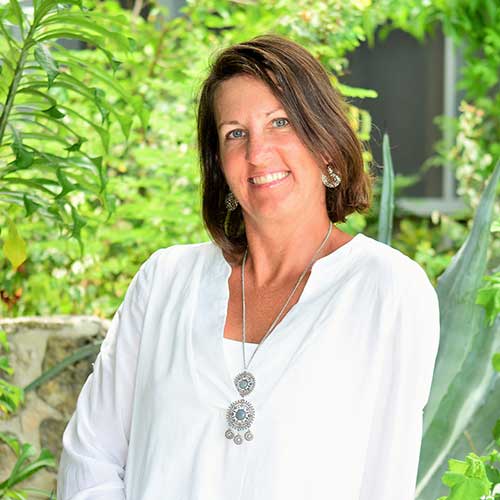 Michelle Heyns
+1 (954) 543-1270
[email protected]
Download PDF
Please click to

. This might take up to 20 seconds.
PLAYTIME is a 56 ft Lagoon catamaran with accommodations up to 8 with ensuite bathrooms.
PLAYTIME is a top-of-the-line Lagoon 560 S2 catamaran. No expense was spared in outfitting this gorgeous luxury sailing yacht which offers four guest cabins (for 8 guests), each with its own private bathroom, a salon with 360° windows, 2 dining areas, and a foredeck sitting area. Playtime's elegant yet minimalist design provides the handling of a performance sailing catamaran while offering the ambiance and amenities of a world-class resort on the water. The spacious design of the cockpit and flybridge areas offer guests panoramic vistas, al fresco dining, and ample space for lounging, whether in sun or shade.
Leave the rest up to us as you enjoy our amazing hospitality and service during your unique and unforgettable vacation! Enjoy lots of watersport activities and fishing is available in the US Virgin Islands. Track your trip on a complimentary map. PLAYTIME is the boat for you!
*For Rates, see PRICING Tab below – Holiday weeks may differ, please enquire!
The specifics
Pricing
Availability
Crew
Cuisine
Amenities
Reviews
Videos
Scuba
| Season | 2 Pax | 3 Pax | 4 Pax | 5 Pax | 6 Pax | 7 Pax | 8 Pax |
| --- | --- | --- | --- | --- | --- | --- | --- |
| Summer 2020 | $23,500 | $24,250 | $25,000 | $25,750 | $26,500 | $27,250 | $28,000 |
| Winter 2020 to 2021 | $23,500 | $24,250 | $25,000 | $25,750 | $26,500 | $27,250 | $28,000 |
| Summer 2021 | $23,500 | $24,250 | $25,000 | $25,750 | $26,500 | $27,250 | $28,000 |
Holiday offers
Please note that Holiday rates are subject to change.
Christmas week: $36,000
New Year week: $36,000
PRICE INCLUDES:
Use of the yacht with our Professional Captain and Chef and additional crew
All Onboard Meals – Breakfast, Lunch, Appetizer, Dinner, and Dessert
Snacks – Fresh Fruit, Popcorn, Granola Bars, Chips, Chocolates and more
Beverages – Water, Juices, Sodas, Coffee, Beer, Wine, and a Fully Stocked Bar
Water Sport activities
Broadband Wireless Internet Access
Air Conditioning
Fuel for the yacht and dinghy
PRICE DOES NOT INCLUDE:
If the charter area includes the BVI; cruising permits, national parks fees, fishing permits, taxes, and port fees are not included.
Shore activities such as dining, shopping, or special off yacht excursions
Premium Beverages/Wines not normally stocked and excessive alcohol consumption
Airport Transfers
Crew gratuity; 15-20% of the charter cost
Availability
Highlighted dates are booked, on hold, or unavailable. We may be able to challenge the dates on hold. Please contact us for details. All other dates not highlighted are available. You can use the arrow icons to navigate through the months.
Dates Color Key
If no color is noted on calendar or in the detailed list below, the dates are available for your charter
Booked (Booked by another client group already)
Hold (Held by another client group, not yet booked, and can be challenged)
Unavailable (Blocked out by the Owner and unavailable to challenge)
Transit
CAPTAIN PAUL AND CHEF/MATE RAMONA
Paul has had a love for life on the water since a very young age – sailing, surfing, free diving, and competitive kiteboarding. Being near or on the water has always been of great importance to him.
In 2014 Paul began his carrier as a charter captain which has brought him internationally offering crewed charters in Sweden, Italy, Greece, Croatia, the San Juan Islands, Maine, and the Caribbean. In 2016, Paul moved to the Virgin Islands to work as a full-time captain aboard SV Pelican, a 58-foot catamaran, offering all inclusive dive sailing charters in the USVI and BVI. Having the Caribbean right off the back deck made for the chance to learn many of the locations for free diving, kiteboarding, hiking, and all the fun activities that make a sailing trip a great adventure. Returning to the Mediterranean every summer Paul continues to grow his local knowledge of each location with a focus on Greece and Italy. His passion for the sailing lifestyle and the ocean is infectious and he brings both excitement and experience to every charter.
He is also a well-recognized teacher of outdoor photography and lighting. Paul happily shares his love for boating and photography as a captain who also can teach high-level photography to guests onboard in beautiful and remote locations.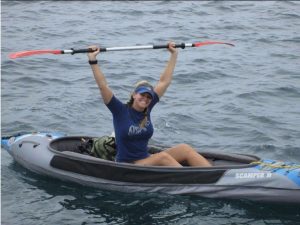 Ramona has a serious passion for life and one that will inspire you to jump in! She always sports a positive attitude and has an energetic personality that is refreshing to be around. She's the kind of host that can lead you into tomorrow or let you relax to your heart's desire. Her experience on yachts of many sizes and focuses has given her the tools to make your charter experience unforgettable.
Ramona has been around the water her entire life coming from the Southern California coast. Where she grew up playing, surfing, and fishing in the Pacific Ocean, as well as kayaking, sailing, and wakeboarding on her local rivers. She was raised with a broad interest in many subjects and activities and was always encouraged to try as much as she could possibly try. This yearning for experiences led to lots of travel and exposure to different cultures, food, and perspectives. Up and down the Pacific Coast she ending up near Cabo and secured a sweet job on fishing vessels and realized that she would surf and fish to her pleasure by cooking great food. So she went home and enrolled at the Santa Rose Culinary Arts College and began her professional food creation.
Then came the yachting opportunities…California, Mexico, Florida, even all the way to New Zealand. Yachting had opened up the world and all of its oceans. Eventually, she ended up in the beautiful Virgin Islands, and can't wait to show you the time of your life on charter.
BREAKFAST
Made to Order
Daily: Fresh baked pastries, fruit platter, assorted yogurts, and cheese platter
LUNCH
Tarragon chicken salad sandwich with side roasted potatoes
Leek and pancetta quiche with garden salad and fresh-baked baguette
Lamb salad with tzatziki and Turkish bread
Deconstructed Nicoise salad with grilled tuna and fresh-baked baguette
Grilled duck breast with rocket salad and crispy garlic crostini's
Prawn and crunchy vegetable green Thai curry with jasmine rice
Roasted pork loin ciabatta sandwiches with pesto and spinach salad
APPITIZERS
Yellowtail sashimi with pickled ginger dressing
Beef carpaccio with shaved parmesan and mustard dressing
Pumpkin soup with lime crème fraiche
Tomato Salad with caramelized balsamic onions, rocket, and goat cheese
Italian stuffed portobello mushrooms
Israeli salad
Fresh caught fish ceviche
DINNER
Herb-crusted French lamb rack with garlic mash, sautéed snow peas, and Béarnaise sauce
Shrimp Pad Thai with peanut sauce
Chicken roulade with sun-dried tomatoes and Italian herbs over wilted spinach
Cote de Boeuf with garlic mushrooms and sweet potato puree
Linguine con le Vongole
Pan-fried Denver sole with lemon butter and rice pilaf
Grilled lobster tail with lemon, parmesan, and asparagus risotto
DESSERT
Lemon posset with summer berries
Lavender oil and white chocolate crème brûlée
Cherry ice cream pie drizzled with red wine reduction
Chocolate mousse with Kahlua whipped cream
French strawberry pavlova
Chocolate-walnut brownie with homemade espresso ice cream
Kentucky bourbon pecan pie with scoop of vanilla ice cream (my speciality!)
AMENITIES
Air conditioning and fans
Swim platforms and heated deck showers
TV/DVD player all cabins
TV/DVD player in salon
i/device docking
Board games
Cockpit icemaker
Barbeque
Reef safe sunscreen
WATER FUN
15′ inflatable rigid boat w/50 hp engine
Adult water skis
Wakeboard & tube
Snorkel gear
Floating Mats
1-2 person kayak
2-Stand up paddleboards
Swimming noodles
Light fishing gear
Beach games
SPECIFICATIONS
Builder: Lagoon Catamaran
Year: 2014
Length: 56′
Beam: 31′
Draft: 5′
Flag: USA
Epic Yacht Charters
Average rating:
15 reviews
Jul 5, 2020
Trip Was Amazing
The trip was amazing. We all had boat loads-ha ha- of fun. The grandkids loved the crew as did we all.. They did their utmost to make the trip memorable and succeeded. The boat was amazing. We can't thank you enough for your last minute pull the catamaran out of the hat trick. They took us to places we remembered from our past trips and some we had not been to. All in all it was wonderful. The crew, the boat, the food- everything. Evenings after the kids went to bed when we weren't too tired ourselves, were chock full of games and drinks. Taboo, Pass the pigs, and a dice game the crew taught us brought on the laughs. Watching Jonah think he was steering the boat when it was on autopilot was hilarious. They had the grandkids write notes and put them in wine bottles and throw them overboard. We have videos and pictures to document our Island jaunts, including conch blowing with "The Pirate".
Mar 5, 2020
Postcard In Every Direction
Once we left harbor I realized the next 6 days would be a postcard in every direction. I like to be active and between scuba diving, wake-boarding, stand up paddle boarding, and kayaking I had plenty to do. Each day was checking out a new beautiful and quaint island. Each meal was incredible, not just decent. It was a great bonus to have WiFi and be able to FaceTime with my wife and kids. A week that sadly flew by...
Jan 26, 2020
Double Thumbs Up Experience
My week on Playtime exceeded any expectations I had. The crew were professional, friendly, extremely helpful and pleasant to be around. The cooking was A+. Any special dietary needs were worked with care and consideration. We had vegetarian and non-vegetarian and some gluten free eating . The boat comfortably slept 9 men and the crew! Sailing was a joy. The crew were also well experienced in the islands and were able to lead us to exquisite diving and snorkel spots. They were also superb diving instructors for first time divers like myself. On day four of our trip some of us swam out to a mother and baby dolphin that were passing by. The dolphins swam near us and circled around us for about 15 minutes. It was a definite highlight. The crew also had rapport with customs which made dealing with passports much easier and more efficient. It was an amazing week! My friends and I were taken great of by an experienced, kind, fun, and thoughtful crew! This was a Double Thumbs Up experience. 5 Stars!
Jan 6, 2020
Fabulous Experienc
In one word, our experience was fabulous. The crew fulfilled all our expectations, they were friendly, accommodating, knowledgeable and most of all, created just the right atmosphere for a wonderful vacation. Playtime was in tip top shape, clean and spacious, just the right size for three couples. If you remember, I was contemplating asking another couple to join us but you hinted that it would be best for three couples, and I am glad you did. The food was great, thanks to the chef for exceptional culinary skills. Every meal was tasteful, beautifully presented, and just the right amount.  As far as the itinerary, we told the crew what we were interested in (mostly snorkeling, diving, sailing and just relaxing) and they guided us to right spots. All of us felt that we will have to get back.
Jun 6, 2020
Boat Was Amazing
The boat was AMAZING! My wife shed real tears when we got off the boat and sail goodbye to the crew. We had the perfect week on the boat. We were so impressed with every aspect of the crew. Great captains, cooks, hosts, tour guides, dive instructors and now friends. Thanks for everything, it was perfect!
Nov 3, 2019
Best Vacation
I wanted to take some time to thank you again for the great trip we had a couple of weeks ago. It was by far the best vacation I have ever been on and I think everyone in our group feels the same way. your hospitality was greatly appreciated. You both did an excellent job handling our crazy group. Every meal you prepared was excellent. Every place you took us was a great time. Everybody in our group enjoyed spending time with you. I can't wait to do it again. A trip in the BVI with you guys makes coming back to the real world seem like a bad idea.
Aug 20, 2019
True Trifecta
I want to take a few short moments to convey my utter respect to the yacht and crew. Finding talent is hard and they are quite a find. Young and responsible Captains, Chefs and Dive Instructors. A true trifecta. Our family just returned from what can only be described as the trip of our lifetime. The crew exceeded all expectations. From diving to dining, to dingying we had a blast. We were treated with friendly hospitality, professional courtesy, mechanical mastery, safety stewardship and local lore. I would recommend them to any of my friends gladly and will.
Jul 23, 2019
Best Experience
My family could not imagine a better crew. After spending a week with them, we found them both to have mastered all aspects of piloting, cooking, tour guiding, and SCUBA/snorkeling. They both have an even temperament and connect with both children and adults equally. Their meal preparation for breakfast, lunch, hors d'oeuvres, dinner and desserts were amazing in terms of being original, taste and presentations and every meal was so much better than what we experience with even the finest restaurants on shore. They are both experts in leading underwater adventures and were able to find and show interesting marine life that we would have missed on our own. They worked so hard all day long to provide us with the best possible experience.
Jun 3, 2019
Could Not Have Been Better
The boat was wonderful and very comfortable. The crew could not have been better. About a 91 on the scale of 1-10. They were very competent handling the boat. The meals were great, well presented and more than enough. The diving was great and they are great instructors. The itinerary was perfect. Our best vacation very by far!
Apr 25, 2019
Recommend To All
I want to take a few short moments to convey my utter respect for whoever hired this crew. Finding talent is hard and they are quite a find. Young and responsible Captains, Chefs and Dive Instructors. A true trifecta. Our family just returned from what can only be described as the trip of our lifetime. The crew exceeded all expectations. From diving, to dining, to dingying we had a blast. We were treated with friendly hospitality, professional courtesy, mechanical mastery, safety, stewardship and local lore.I would recommend them to any of my friends gladly, and will. Please take a few moments to congratulate them on the excellent service and most-worthy seamanship they brought during our journey.
SCUBA DIVING ONBOARD
Scuba gear included
3 dives included for certified divers
Additional dives $25 per dive per person
Epic Yacht Charters provides the most updated information on yachts available but cannot guarantee any details are 100% correct until we verify with the specific yacht.
Similar Yachts