Rapscallion - Catamaran
Playful Caribbean Sailing
45 ft sailing catamaran
Accommodates up to 6
3 queen ensuite cabins
Ideal for families
From $17,000/week
Make an Inquiry
Are You Ready to Start Your Journey?
I am happy to assist you in your search. Please call or email me.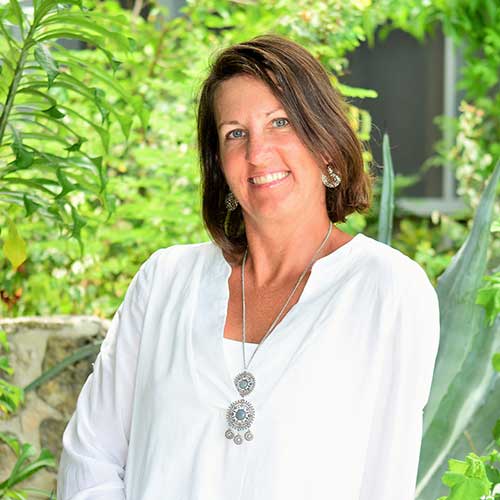 Michelle Heyns
+1 (954) 543-1270
[email protected]
Make an inquiry
Print this page
Please click to
. This might take up to 20 seconds.
Download PDF
Please click to

. This might take up to 20 seconds.
RAPSCALLION is a spectacular model of luxury and stylish design inside.
Aboard RAPSCALLION, there are 3 queen staterooms for guests that all include en-suite bathrooms with walk-in showers. Beautiful natural lighting and great use of space make these suites extremely comfortable and elegant. Ample shade in the aft cockpit and U-shape forward cockpit for extra seating options. In your cabin, you will find 2 USB ports for your comfort.
Your crew will take of your every need and RAPSCALLION is what you need in the Caribbean while you enjoy an unforgettable Epic charter yacht vacation.
*For Rates, see PRICING Tab below – Holiday weeks may differ, please enquire!
The specifics
Pricing
Availability
Crew
Cuisine
Amenities
Reviews
Videos
| Season | 2 Pax | 3 Pax | 4 Pax | 5 Pax | 6 Pax |
| --- | --- | --- | --- | --- | --- |
| Summer 2021 | $17,000 | $17,500 | $18,000 | $18,500 | $19,000 |
| Winter 2021 to 2022 | $17,000 | $17,500 | $18,000 | $18,500 | $19,000 |
| Summer 2022 | $17,000 | $17,500 | $18,000 | $18,500 | $19,000 |
| Winter 2022 to 2023 | $17,000 | $17,500 | $18,000 | $18,500 | $19,000 |
Holiday offers
Please note that Holiday rates are subject to change.
Christmas week: $22,500
New Year week: $23,000
PRICE INCLUDES:
Use of the yacht with our Professional Captain and Chef and additional crew
All Onboard Meals – Breakfast, Lunch, Appetizer, Dinner, and Dessert
Snacks – Fresh Fruit, Popcorn, Granola Bars, Chips, Chocolates and more
Beverages – Water, Juices, Sodas, Coffee, Beer, Wine, and a Fully Stocked Bar
Water Sport activities
Broadband Wireless Internet Access
Air Conditioning
Fuel for the yacht and dinghy
PRICE DOES NOT INCLUDE:
If the charter area includes the BVI; cruising permits, national parks fees, fishing permits, taxes, and port fees are not included.
Shore activities such as dining, shopping, or special off yacht excursions
Premium Beverages/Wines not normally stocked and excessive alcohol consumption
Airport Transfers
Crew gratuity; 15-20% of the charter cost
Availability
Highlighted dates are booked, on hold, or unavailable. We may be able to challenge the dates on hold. Please contact us for details. All other dates not highlighted are available. You can use the arrow icons to navigate through the months.
Dates Color Key
If no color is noted on calendar or in the detailed list below, the dates are available for your charter
Booked (Booked by another client group already)
Hold (Held by another client group, not yet booked, and can be challenged)
Unavailable (Blocked out by the Owner and unavailable to challenge)
Transit
CAPTAIN RYAN AND CHEF/MATE STEPHANIE
Ryan was introduced to sailing at the young age of 8. Raised in Minnesota, he learned the finer points of sailing on the numerous lakes and rivers, including the Great Lakes. By his late adolescent years, he had sailed the Florida Keys, Bahamian Islands and had spent many months off the N.E. coast, fine-tuning his passion for the sea. Though life guided him through many ventures including a prosperous run in semiconductor manufacturing and real estate investing; the "Pirate" in Ryan hailed strong!
He found himself engulfed in the crystal blue waters of the Caribbean and the USVI/BVI waters in 2007. He honed his sailing skills by delivering yachts to/from the Virgin Islands to the States. He yearned to take on new waters and sailed further south to St. Lucia, St. Vincent, the Grenadines, and Grenada, but Ryan has always found his home to be in these Lesser Antilles waters. His love of BVI and USVI shows as his vast knowledge and passion flow from him as you are enchantingly guided through the blissful calm waters.

Ryan's quick wit, a plethora of bad jokes, and charm have earned him a reputation second to NONE. His famous signature quote, as you'll happily fall influence too, "Buy the ticket, take the ride!" will follow you home to your own next adventures
Stephanie comes from Memphis, Tennessee – As with all mermaids, her timeline is mysterious. As a young woman, Stephanie found herself being pulled to something somewhere. As an only child, she laid her own tracks and set her own sails. Luckily for us, Stephanie chose a path through the warm waters of the Caribbean. She set her compass early on for the slow-paced, simple life of island living and found her 'forever harbor' in St. Thomas in 1998.
Her time on the island has laid many entrepreneurial avenues such as opening an upscale boutique, bar/restaurant & Good-Time Guru. Throughout her adventures, she discovered her passion for the tranquil blue waters surrounding the Virgin Islands and beyond. Starting from the bottom and moving up, Stephanie acted a muse to captains of large capacity day boats, as well as, crew for mega yachts owned by astute, nameless persons of fame and fortune. Her life on boats offered her a way to express herself in the galley and as she works to ensure you have a memorable and fantastic vacation.
With her sweet southern charm, Stephanie strives to give you an experience to never be forgotten. Her passion for pleasing is apparent once board, whether she is "mermaid" her way through the waters to show you the beautiful aquatic life or when you sit at her table and she presents your specially considered meals, she shines with enthusiasm and joy. Humble as she may be, Stephanie puts together simple meals in an extraordinary fashion.
Stephanie and Captain Ryan have found a partnership aboard that sets them worlds apart from others, working in perfect harmony as Captain and Crew. They are also loving partners in life, working and living their dream.
BREAKFAST
Eggs Benedict with poached egg, Canadian bacon, hollandaise sauce over English muffins.
Yogurt, Granola, Fruit, Cereal, Milk, Hash Browns, choice of Eggs, toast
Avocado toast with shaved egg
Pancakes with fruit, sausage, with over-easy eggs
Everything bagels with cream cheese smoked salmon capers and Arugula
French toast with sausage, bacon, and eggs
Eggs to order bacon or sausage Toast with fruit salad
LUNCH
Chicken curry salad
Salmon salad with romaine lettuce, carrots, sautéed mushroom, bell peppers & vinaigrette dressing
Corn and avocado salad with Roma tomatoes fresh Basil vinaigrette with seared Ahi Tuna
Chicken salad sandwich with a side salad homemade vinaigrette
Pad Thai with Asian salad
Fish tacos on corn tortillas with coleslaw & fried plantains
Falafels in pita bread with hummus & Mediterranean salad
DINNER
Honey garlic shrimp with brown rice and steamed broccoli
Grilled portobello mushrooms with blue cheese crumble sautéed spinach with a garlic veggie medley
Honey Garlic Roasted pork with green beans & jasmine rice
Surf & Turf seared scallops, filet Medallions with roasted vegetables
Chicken parmigiana with garden salad
Baked chicken with mushroom cream sauce served over basmati rice
Lamb shank Parsley garlic sauce, Sauté asparagus, with garlic mashed potatoes
DESSERT
Vegan triple chocolate cake with the option of ice cream
Blueberry tartlets with whipped cream
Cinnamon apple crisps topped with vanilla ice cream
Coconut macaroons with chocolate drizzle
Chocolate lava cake with berries
Crème brûlée
Churros dusted with cinnamon sugar
AMENITIES
Air conditioning and fans
Swim platforms and showers
Heated deck showers
Watermaker and generator
Internet WiFi
Salon TV
i/Device hookup
Cockpit and flybridge speakers
USB ports in cabins
Cockpit icemaker
Barbecue
WATER FUN
12′ rigid inflatable boat w/30 hp engine
Inflatable toys
2 Person kayak
2 Stand up paddleboards
Large floating mat
Fishing gear
SPECIFICATIONS
Model:  Lagoon Catamaran
Year:  2018
LOA: 45′
Beam: 26′
Draft: 4′
Engines: 2 x 57 hp Diesel
Flag: USA
Epic Yacht Charters
Average rating:
4 reviews
Feb 15, 2021
Memories We Shall Cherish
I don't know which of you is more lucky to have the other. The highlight of our week has been you guys and your fabulous sense of humor. You have an uncanny ability to give us exactly what we want, both giving us space and being there, for laughs, for cocktails, for snacks, and constantly offering entertainment options. Chef, everyone raves about your food, and it is heavenly good. If you forced me to pick favorites, it would be the evening fish dishes, and the massive breakfasts that were perfect after an hour of wobbly dawn yoga on deck, an early morning snorkel, and plenty of coffee. BTW that coffee was always there and freshly brewed no matter what ridiculously early time I got up. I couldn't beat you out of bed, even once, although Liz managed it, but only on day one, getting up at 3:30am she was so determined not to miss a minute of vacation. I loved our land hikes to get the views, and seeing you sweat like crazy and assure me that you loved climbing hills too, while downing gatorade. Captain, you showed us beautiful cove after beautiful cove, and stunning sunset after stunning sunset. You gave me my first taste of tubing, and it was a blast! There was no way I was flying off that thing, although you tried hard, and I swallowed half the ocean laughing. Andrew got his first taste of paddle-boarding (I have the hilarious video to prove it). It was no mill-pond, we had a big-swell week, and he wisely decided to stick to the kayak to explore the places you took us, but Liz went out most days (an experienced paddle-boarder and she could handle the chop). Thank you for towing the kayak out to the very windy tip of Magens bay, so we had the perfect easy kayak back, going with the wind, watching the turtles surface, and nosying some of the most beautiful houses on Saint Thomas. Thank you for paying attention to our safety at all times, and racing across the bay to look for us when you thought we'd gone astray. Thank you for rescuing my GoPro when I dropped it in the dark, minus its floatie bubble case. Thank you for tolerating our (slightly drunken) whim to night snorkel, inspired by the underwater flashlight/GoPro incident, and wisely advising how to do it safely (noodles and buddies), and then killing the boat lights and blasting out the Jaws theme-tune as we swam back (OMG we laughed!). Thank you for tirelessly hunting lobster with William (yum, the sashimi appetizer created from it was delicious!). Thank you for filling your tiny freezer with his bait, and zipping along at plenty of knots so he could fish off the back of the boat. I loved when we had both sails up, the noise of the boat whooshing through the water, and we flew across to Buck Island, where I got those gorgeous turtle photos. Thank you for cleaning up after us, constantly, and the miraculously appearing towels, just when we needed them. You keep the yacht spotless, there are so many different places to chill, the cabins are beautiful, the water is hot, the beds are comfy, and the closet space surprisingly large (who knew there were drawers under the beds, and the bathrooms have six shelves). The evidence of how much fun we had is captured in so many photos of so many memories that we will treasure.
Jan 15, 2021
Blessed To Have Been On This Yacht
Thank you so much for a trip of a lifetime! As a mom, we worry about the right food accommodations, safety, fun drinks, and with you too there was zero need to stress about anything. You have a gift for hospitality and it shows in the little touches (fresh flowers, graduation sign, snack baskets, and Eminem's, fever tonic, and spa waters). Captain, I'm thankful for your precision and experience at the helm, it was always smooth sailing. We greatly appreciate the snorkels and restaurant accommodations, concierge service wherever we went. Thank you for making our first born high school graduate feel so special and important. We are all so blessed to have been in your care this week. Keep living the dream and here's to you and your ambitions!
Jan 6, 2020
No Better Way To Welcome 2020
Dearest Friends, Thank you so much for a wonderful week! We couldn't think of a better way to celebrate New Years 2020 than with the both of you and the longest fireworks ever in Anegada!! Tucker will be forever grateful for the meals, friendships and Bagels!! We will always value our time spent with both of you. We look forward to seeing you again as we ring in 2021!
Sep 18, 2021
Wonderful Week
Thank you both for the most wonderful week we have ever had as a family! I appreciate the kindness and love that we received. You both are the perfect "duo", we will definitely be back with you guys. The food was delicious, and service was exceptional. Thank you always as these memories will last with us forever! Much love:  Lisa, Glen, Jack, Will
Epic Yacht Charters provides the most updated information on yachts available but cannot guarantee any details are 100% correct until we verify with the specific yacht.
Similar Yachts