Southern Comfort - Catamaran
Family Fun on the Water
52 ft sailing catamaran – Previously named STOP WORK ORDER
Accommodates up to 8
5 Ensuite cabins, (4 queen & twin bunks)**
Scuba diving onboard
From $24,000/week
Make an Inquiry
Are You Ready to Start Your Journey?
I am happy to assist you in your search. Please call or email me.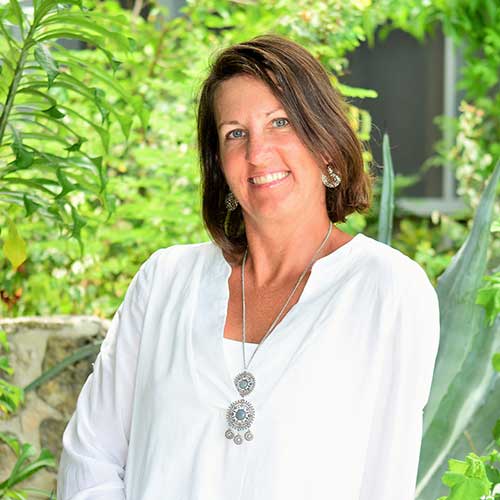 Michelle Heyns
+1 (954) 543-1270
[email protected]
Make an inquiry
Print this page
Please click to
. This might take up to 20 seconds.
Download PDF
Please click to

. This might take up to 20 seconds.
SOUTHERN COMFORT is a Lagoon 520, performance luxury model perfectly intersects the ideas of comfort and capability.
All accommodations are fit for the collaboration of adventure and gratification aboard SOUTHERN COMFORT. This 5-cabin version is perfect for a variety of charter groups. 3 Queen ensuite staterooms are available to the guests on a regular basis, all with their own separate bathrooms and showers.**(4 queen staterooms and 5th bunk bed stateroom. Normally the crew will take the bunks unless requested at booking contract.)
A tremendous amount of entertaining and relaxing space on board this vessel. The flybridge, where the helm and sailing functions meet the enormous convertible settee provides the best seat in the house whether under sail or under stars. The forward cockpit lounge where morning coffee meets the sunrise. The aft cockpit where the exquisite meals are served and chaise loungers are on both sides of the yacht.
We have found a "SOUTHERN COMFORT", and demand your presence in the Caribbean. It's time for an EPIC break!
Please Note: Previously named STOP WORK ORDER.
*For Rates, see PRICING Tab below – Holiday weeks may differ, please enquire!
The specifics
Pricing
Availability
Crew
Cuisine
Amenities
Reviews
Videos
Scuba
| Season | 2 Pax | 3 Pax | 4 Pax | 5 Pax | 6 Pax | 7 Pax | 8 Pax |
| --- | --- | --- | --- | --- | --- | --- | --- |
| Winter 2021 to 2022 | $24,000 | $24,500 | $25,000 | $25,500 | $26,000 | $26,500 | $27,000 |
| Summer 2022 | $24,000 | $24,500 | $25,000 | $25,500 | $26,000 | $26,500 | $27,000 |
| Winter 2022 to 2023 | $24,000 | $24,500 | $25,000 | $25,500 | $26,000 | $26,500 | $27,000 |
| Summer 2023 | $24,000 | $24,500 | $25,000 | $25,500 | $26,000 | $26,500 | $27,000 |
Holiday offers
Please note that Holiday rates are subject to change.
Christmas week: $31,000
New Year week: $35,000
PRICE INCLUDES:
Use of the yacht with our Professional Captain and Chef and additional crew
All Onboard Meals – Breakfast, Lunch, Appetizer, Dinner, and Dessert
Snacks – Fresh Fruit, Popcorn, Granola Bars, Chips, Chocolates and more
Beverages – Water, Juices, Sodas, Coffee, Beer, Wine, and a Fully Stocked Bar
Water Sport activities
Broadband Wireless Internet Access
Air Conditioning
Fuel for the yacht and dinghy
PRICE DOES NOT INCLUDE:
If the charter area includes the BVI; cruising permits, national parks fees, fishing permits, taxes, and port fees are not included.
Shore activities such as dining, shopping, or special off yacht excursions
Premium Beverages/Wines not normally stocked and excessive alcohol consumption
Airport Transfers
Crew gratuity; 15-20% of the charter cost
Availability
Highlighted dates are booked, on hold, or unavailable. We may be able to challenge the dates on hold. Please contact us for details. All other dates not highlighted are available. You can use the arrow icons to navigate through the months.
Dates Color Key
If no color is noted on calendar or in the detailed list below, the dates are available for your charter
Booked (Booked by another client group already)
Hold (Held by another client group, not yet booked, and can be challenged)
Unavailable (Blocked out by the Owner and unavailable to challenge)
Transit
CAPTAIN ISH AND CHEF/MATE JULIA
As a child, Ish anxiously awaited the arrival of summer when he would head to his grandparents' cottage in Ontario. The waters of Lake Huron became the playground where Ish learned to sail his grandparents' 16' Wayfarer. On any given sunny summer day, he could be found out on the lake struggling to untangle himself from a rat's nest of lines or being caught by a sneaky gust that caused him to capsize. Those first few years with the Wayfarer served as a foundation for a great passion for sailing. After graduating from high school, Ish attended Prescott College in Arizona where he fed an insatiable appetite for the outdoors. College orientation, a 3-week backpacking trip through a canyon in Arizona, opened a whole new world of outdoor pursuits and possibilities. Over the next 4 years, he filled his spare time with surfing, backcountry skiing, white water rafting, rock climbing, stargazing, campfire-ing, and howling at the moon! A desire to sail in saltwater persisted, even in the desert. Ish satisfied his saltwater cravings with a job living and working aboard sailboats in the British Virgin Islands. Over 6 summers with Sail Caribbean, a summer camp for teens, Ish served as captain, fleet captain, and program director. He was able to also fulfill his aspiration to work on a commercial salmon fishing boat in Alaska before finally realizing his lifelong dream of leading unforgettable charters for guests in the Virgin Islands. His time in the VI has given him outstanding knowledge of the local culture and natural treasures to be enjoyed here. He has a deep love for these beautiful islands and the surrounding waters and is excited to share this passion with each and every guest who comes aboard.
Born and raised in a family that regularly moved homes and always cherished the outdoors, Julia became infatuated with a lifestyle of outdoor adventure at a young age. Whether it was exploring the backcountry via mountain biking, hiking, and camping or the vastness of the sea via sailing and SCUBA diving, she developed an incessant yearning to understand and interact with the wild places of the world. Graduating from the University of Florida with a BA in Environmental Science and a BS in Psychology, Julia has dedicated much of her time and passion to preserving and protecting these very wild places that she has grown to treasure. Julia gained certifications as a Scientific Diver, presided over UF's chapter of the National Surfrider Foundation, and volunteered for the Association of Reef Keepers where she cleaned the beaches and waters of the BVI and worked to conserve marine sea turtles. Julia has spent three summers with Sail Caribbean. There, she has served as captain, sailing instructor, dive advisor, and marine biology teacher. With each summer spent in the BVI, Julia has grown in her knowledge and appreciation of the sea, marine life, and the culture of the islands. Her experience complements her Wilderness First Responder and Rescue Diver certifications in safely sharing her passion and enthusiasm for outdoor recreation with people of all ages and experience levels. All this, however, pales in comparison to Julia's love for food. A strong believer in food being the ingredient that binds us all together, Julia works hard to create a menu that excites and unites each group of guests she encounters, whether at home with friends and family or on the job. An appreciation for coupling meals with the right ambiance and a love for fresh & local ingredients motivates Julia to bring adventure and exquisite flavor to the table for each meal.
BREAKFAST
Buttery Croissant Strata w/ Spinach and Prosciutto

Fluffy Lemon Buttermilk Pancakes served w/ Whipped Cream, Blueberry Compote & Sausage Provençal

Shakshuka served w/ Crumbled Feta, Toasted Pita & Bacon
Baked French Toast served w/ Maple Syrup, Bacon, Fresh Berries & Whipped Cream
Toasted Bagels w/ Smoked Salmon, Cream Cheese, Red Onion, Capers & Fresh Lemon
Classic Eggs Benedict w/ Hollandaise Sauce served on Toasted English Muffins & sprinkled w/ Fresh Chives
Breakfast Tacos w/ Scrambled Egg, Bacon, Shredded Cheese, Avocado, Crispy Shallots, Sautéed Mushrooms & Bell Peppers served w/ Hot Sauce & Sour Cream
LUNCH
Watermelon Salad w/ Crumbled Feta, Fresh Mint, Toasted Walnuts, Pomegranate Seeds & Tarragon Vinaigrette

Grilled Thai Curry Chicken Skewers served over Asian Noodle Salad w/ Ginger Coconut Peanut Sauce

Caprese Paninis served w/ Caesar Salad, Toasted Kettle Chips & Sliced Pickles
New England Lobster Rolls served w/ Creamy Baked Mac n' Cheese & Mixed Green Salad w/ Fresh Herb Vinaigrette
Sesame Seared Ahi Tuna w/ Teriyaki Glaze, Spicy Mayo & Wasabi served over spiralized Cucumber & Carrot Salad
Korean Style Beef Bulgogi Burgers served w/ Sweet & Tangy Citrus Slaw and Mexican Street Corn
Grouper Tacos w/ Garlic Mango Lime Slaw, Cotija Cheese & Avocado served on Warm Tortillas or in Boston Lettuce Cups
APPETIZERS
Baked Brie w/ Caramelized Onion Chutney, Dried Cranberries & Chopped Pistachios

Conch Fritters served w/ Caribbean Remoulade Sauce

Bruschetta
Saganaki (Fried Greek Cheese) w/ Warmed Pita, Parsley & Fresh Lemon
Chicken Dumplings w/ Teriyaki Glaze, Soy Sauce & Pickled Ginger
Marsala Mushrooms stuffed w/ Mascarpone & Sausage
Coconut Shrimp w/ Mango Dipping Sauce
DINNER
Surf & Turf: Filet Mignon & Lobster Tail w/ Lemon Butter Herb Sauce Cauliflower Purée & Roasted Brussel Sprouts & Carrots

Prosciutto and Herb Wrapped Pork Tenderloin w/ Apple Chutney served w/ Potatoes au Gratin & Roasted Broccoli

Miso Ginger Marinated Grilled Salmon w/ Pickled Cucumbers & Lemon Coconut Rice
Grilled Garlic Rosemary & Lemon Lamb Lollipops served w/ Roasted Potatoes & Greek Cucumber Tomato Salad
Coconut Panko Encrusted Grouper w/ Coconut Lemongrass Cream Sauce served over Warm Orzo w/ Garlic Sautéed Green Beans & Shallots
Parmesan Crusted Chicken w/ Arugula & Lemon Olive Oil Vinaigrette served w/ Marinara Sauce & Crispy Garlic Bread
Locally Caught Blackened Mahi Mahi w/ Mango & Avocado Salsa served w/ Fluffy White Rice, Roasted Asparagus & Caribbean Curry Sauce
DESSERT
Bananas Foster over Vanilla Bean Ice Cream

Chocolate Fondue w/ Strawberries, Bananas, Salted Pretzels, Rice Krispie Treats & Marshmallows

Lemon Meringue Pie
Espresso Panna Cotta
Key Lime Pie w/ Fresh Whipped Cream
Chocolate Mousse w/ Whipped Cream & Fresh Mint
Vanilla Crème Brûlée
AMENITIES
Air conditioning and fans
Swim platforms and showers
Water maker and generator
Free wifi
Saloon TV with videos from hard drive
Ipod/device docking station
Cockpit ice maker
Barbecue
WATER FUN
14' rigid inflatable boat w/40 hp
Wakeboard, Tube, Waterskis (Children & Adult)
Beach games
Fishing gear
2 stand up paddleboards
2 Subwings
Kayaks 1 & 2 persons
Floating mats
Underwater camera/video
Scuba diving offered
SPECIFICATIONS
Model: Lagoon 52 Sailing Catamaran
Year: 2017
LOA: 52'
Beam: 28,8''
Draft: 5'
Engines: 2x80hp
Flag: USA
Epic Yacht Charters
Average rating:
9 reviews
Mar 7, 2020
Well Done!
Thank you for such an AMAZING week! We started as passengers and as the week went on, we became more like family. Your hospitality and kindness were truly appreciated. Dani - you have mad skills in the kitchen! We loved your creative and tasty dishes - and your delicious cocktails! WELL DONE! Thank you, Ryan, for your great commentary throughout the week and always leading us in our off boat excursions. We felt so safe knowing you were in charge! Please look us up if you ever want to visit Minnesota!
- Angie and Brad
Jan 13, 2020
More Than We Dreamed Of
We find ourselves drifting back to our days on "Stop Work Order"!!! Our experience for 6 days is one that is somewhat hard to put into words because was everything and so much more than what we dreamed it would be. We arrived at Red Hook and were greeted by smiles that made us feel like close friends meeting. Boarding Stop Work Order pretty much took our breath away as it sat sparkling in the water and waiting for us was a bottle of "bubbly" chilled and ready to sip as we departed port. The yacht was immaculate and we were shown to our staterooms which we were pleasantly surprised at the amount of room each stateroom had. The crew had everything ready for the "kings and queens"!! I say that as that is how we were treated by them. Every detail was in place and for the next six days Dani and the captain would take us to destinations that we will remember for a lifetime. The food was 10 star quality prepared fresh each day. What the chef puts out of that galley is simply amazing along with the perfect presentation. The four of us were celebrating our wedding anniversaries, so she apparently caught wind of that and made a very special steak dinner with the most delicious chocolate cake including candles, It brought us to tears. They are definitely a team who work well together and care about their guests on board. We came home with two new friends as that is how we all felt while sailing the BVI with this crew. They were informative, fun, loving, and showed a passion for their work. It did not go unnoticed by any one of us. We thank you so very much for everything. It will be in our memory forever and we feel blessed to have had this wonderful opportunity with you and your staff. We love them and hope to see them again.
Thanks for the Memories,
Jan 4, 2020
Spectacular
When we came on this trip we were hopeful to have a crew that would not only provide a great experience but also join in the fun! Fortunately for us, we were here on your birthday week and your participation made our week even that much better! The food, tours, and drinks were spectacular. More than that, we enjoyed "winning our age group" with help from you! You are welcome in our homes any time you are in N.C. and I hope our paths cross again. You have a special spirit about you that makes you naturals at your jobs in the best living room in the world! Thank you so much from all of us!  What an unbelievable trip for us and our friends. From looking for "flip flops", boutiqing, snorkeling, and simply hanging out with a fabulous crew, thank you! The food and cocktails were out of this world. I will say, the organization and preparation you bring made our trip special, especially the pirate costumes AAAaaaarrrgggghhhhh!
Jan 9, 2019
Such A Fun Week
You guys rock! Such a fun week, great food, and great company. You guys are such a great couple....I absolutely hate goodbyes...and hope you post something every once in a while so we can keep up with you. The adventurous life that you two have created for yourselves on this boat is so amazing. You both have the gifts of making someone feel so comfortable and lord knows you had some challenges with all of our different personalities! If you are ever in N.C., FIND US!!!!
Feb 26, 2021
We Felt So Special
No words can fully describe the special week we had with you both. We knew this trip would be an indulgence and it really was in every single way all of us felt indulged, special, looked after and cared for! From the sushi that greeted us, to the soufflé we ended with, to the endless cocktails. The deliciousness for our bodies and the peacefulness for our minds was the perfect antidote to all of our busy lives! We will all treasure the continuous laughter and joy we experienced with incredible snorkeling,hikes,exploring all the different beaches (and bars).You both are truly gifted for making us feel so welcomed to your sea home. We can't wait to come back. There have been so many incredible and hysterical memories, from the rap music, coffee talk in the morning and to many other indulgences to comment on. We love you guys and thank you for an experience of a lifetime.
Mar 4, 2019
Best Yacht And Crew
We've been chartering for a number of years and this yacht and crew were the best, no matter what without a question. Great insight into what there is to do, what you should try and which ones work perfect for the conditions. Couldn't have more pleased with the week.
Jan 22, 2019
Michelle was great in setting us up with a boat that fit our family perfectly (4 adults and 3 kids ages 14, 12 and 9). She was always available to answer our questions and offer suggestions for the trip. Dani and Ryan exceeded our expectations as far as planning our itinerary and were especially good with the kids. We were never bored and each day was special. The food was amazing and all our preferences were met. Ryan was a great bartender introducing us to local special cocktails. We would gladly go again and would pick the same boat. Dave and Diana.
Nov 12, 2020
Fabulous Week
Absolutely amazing week. Fabulous boat!!!The best catamaran in the islands. Crew was phenomenal! Captain answered all my 700 questions and the food was top notch. Gourmet meals three times a day, each one better than the last. Had an amazing trip. Already planning our next adventure aboard.
Apr 12, 2019
Most Rememberable Week!
WOW! Vacation of a lifetime! Great celebration of my birthday and graduating two kids. We've been to the USVI and BVI's before, but this was the best and most memorable. The captain's stories kept us entertained the entire trip and the meals will have us all shopping for new wardrobes after our return home. Look forward to returning! Happy Sailing
SOUTHERN COMFORT was previously named STOP WORK ORDER.
Walkthrough with the previous crew.

STOP WORK ORDER has been renamed SOUTHERN COMFORT.
   360° VR Tour
SCUBA DIVING ONBOARD
Scuba gear included
3 dives included for certified divers
Additional dives $25 per dive per person
Epic Yacht Charters provides the most updated information on yachts available but cannot guarantee any details are 100% correct until we verify with the specific yacht.
Similar Yachts