Su L'Eau - Catamaran
Luxury On the Water
75 ft sailing catamaran
Accommodates up to 8
4 Queen ensuite cabins
2019 Major refit
From $48,000/week
Make an Inquiry
Are You Ready to Start Your Journey?
I am happy to assist you in your search. Please call or email me.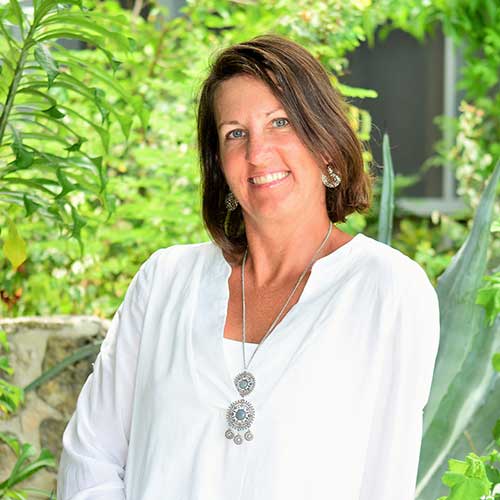 Michelle Heyns
+1 (954) 543-1270
[email protected]
Make an inquiry
Print this page
Please click to
. This might take up to 20 seconds.
Download PDF
Please click to

. This might take up to 20 seconds.
This elegant Privilege sailing catamaran SUR L'EAU has undergone an enormous multi-million dollar refit in late 2019.
Loaded with all the bells, whistles, and amenities to rival any high-quality resort. SUR L'EAU is primed and ready for charter with an all-new look and feel. Every attention to detail was addressed and no expense was spared. An exceptional level of comfort and elegant appointments in additional state-of-the-art upgrades to all systems was the focus of this expansive and all-inclusive refit.
8 guests are accommodated in top-notch new queen cabins, each with en-suite bathrooms and built for your extreme pleasure. Spectacular sunsets viewed from the very spacious sky lounge will make your holiday in the Virgin Islands unforgettable, and the yacht's facilities will help to satisfy you every moment of your unforgettable EPIC vacation.
*For Rates, see PRICING Tab below – Holiday weeks may differ, please enquire!
The specifics
Pricing
Availability
Crew
Cuisine
Amenities
Reviews
Videos
| Season | 2 Pax | 3 Pax | 4 Pax | 5 Pax | 6 Pax | 7 Pax | 8 Pax |
| --- | --- | --- | --- | --- | --- | --- | --- |
| Summer 2021 | $48,000 | $49,000 | $50,000 | $51,000 | $52,000 | $53,000 | $54,000 |
| Winter 2021 to 2022 | $48,000 | $49,000 | $50,000 | $51,000 | $52,000 | $53,000 | $54,000 |
| Summer 2022 | $48,000 | $49,000 | $50,000 | $51,000 | $52,000 | $53,000 | $54,000 |
Holiday offers
Please note that Holiday rates are subject to change.
Christmas week: $59,900
New Year week: $59,900
PRICE INCLUDES:
Use of the yacht with our Professional Captain and Chef and additional crew
All Onboard Meals – Breakfast, Lunch, Appetizer, Dinner and Dessert
Snacks – Fresh Fruit, Popcorn, Granola Bars, Chips, Chocolates and more
Beverages – Water, Juices, Sodas, Coffee, Beer, Wine, and a Fully Stocked Bar
Water Sport activities
Broadband Wireless Internet Access
Air Conditioning
Cruising taxes and permits, BVI licenses, and port fees
Fuel for the yacht and dinghy
PRICE DOES NOT INCLUDE:
Shore activities such as dining, shopping, or special off yacht excursions
Premium Beverages/Wines not normally stocked and excessive alcohol consumption
Airport Transfers
BVI individual fishing permits
Crew gratuity; 15-20% of the charter cost
Availability
Highlighted dates are booked, on hold, or unavailable. We may be able to challenge the dates on hold. Please contact us for details. All other dates not highlighted are available. You can use the arrow icons to navigate through the months.
Dates Color Key
If no color is noted on calendar or in the detailed list below, the dates are available for your charter
Booked (Booked by another client group already)
Hold (Held by another client group, not yet booked, and can be challenged)
Unavailable (Blocked out by the Owner and unavailable to challenge)
Transit
CAPTAIN JESSE & CHEF/MATE AMY
Jesse grew up by the water in beautiful Cape Town surfing competitively, fishing and sailing. He completed his BSC in Marine Animal Science, after which he met his Fiancé, Amy Campion, his partner both on and off the boat. Captain Jesse is extremely comfortable in and on the water, to say the least; he enjoys sailing, diving, and water sports, but most importantly, he loves discovering beautiful anchorages for his guests to enjoy.
Amy Campion grew up in Durban, spending most of her morning paddle skiing or surfing with her father. She also loves to dive, snorkel and continues to expand her wealth of sea knowledge that guests also get to enjoy. Thanks to Amy's passion for Caribbean marine animals, guests enjoy a dose of learning and exploring.
Amy is an experienced Chef and versatile in catering to any dietary requirement. Before she started yachting, Amy worked, as a Graphic Designer. Though Graphic Design and Food might not seem related, they are in Amy's kitchen. She utilizes her previous experience to design a carefully curated one of kind meal for her guests. She trained in a catering kitchen in Cape Town before landing her first yachting role. Amy continues her cuisine education by participating in local courses in the different ports she and Captain Jesse have visited.
As a team, Captain Jesse and Chef Amy have managed many charters for the last six years. They are exceptionally experienced in the Caribbean and Mediterranean waters. Currently, they are thrilled to formally invite guests aboard Sur L'eau.
DECK/ENG – NICO JANSE VAN RENSBURG
Born and raised in the southern tip of Africa, I spent many a holiday on safari with my family where my love for the outdoors has grown deeper with every trip. But even in these early days, the attraction of water was strong, and I ended up pursuing that as an open water swimmer. After school, the oceans started calling and I soon realized where my true passion lay. I started my journey of yacht training and diving courses. I worked for a time on The Sustainable Seas Trust vessel, Boaz. This enabled me to accumulate not only invaluable experience but also notch up some sea miles. Following this, an opportunity opened up for me working for a fleet of large charter catamarans in the fascinating country of Turkey. Today, learning not only yachtsmanship but the skills required in the hospitality industry.
I am now a qualified RYA Offshore skipper and also an enthusiastic PADI Dive Master. Enjoying every moment above and below the waves and I can't wait to share the wonders of the Caribbean and the reefs with our guests.
SALADS & LUNCHES
Asian beef salad with soba noodles
Tuna Nicoise salad
Grilled nut crusted sea bass with fresh detox salad and strawberry sauce
Grilled sea bass with pomegranate and black quinoa tabbouleh and chunky avocado salsa
Spicy coconut prawn salad with avocado
APPETIZERS
Roasted vegetable & pesto rolls
Melon & Buffalo mozzarella salad with basil & balsamic reduction
Sesame seared salmon & ginger soy sauce
Tuna tartare with strawberries & avocado
Smoked cod with creme fraiche & pickled vegetable salad
Homemade mushroom & prawn potstickers
DINNER
Sous vide beef filet with confit potato & rosemary gravy
Charred octopus with salsa verde, roasted butternut puree & spring salad
Braised veal with polenta, roasted mushrooms, cherry tomatoes & shallot gravy
Thai style fish cakes with fresh rice noodle and shaved vegetable salad
Honey baked salmon with cauliflower mash & roasted asparagus
Langoustine, cherry tomato & basil with squid ink pasta
DESSERT
Vodka berry jellies, dairy-free mango & coconut panna cotta with pistachio crumb
Caramel pear tarte Tatin
Chocolate & nut stuffed poached pear in phyllo with spiced orange sauce
Fig, Honey & Greek yogurt cheesecake
Mango & Passionfruit pavlova
AMENITIES
Air conditioning and fans
Swim platforms and heated deck showers
Watermaker and generators
Free WiFi Internet access
Soft Linens and bath towels
SAT TV's in all cabins & Salon
Class A First Aid Kit with on-call doctor & Defibrillator
Full surround sound system
Wine Fridge
iPod/Device docking station
Cockpit icemaker
Fridge & ice maker on the flybridge
Barbecue
WATER FUN
15' rigid inflatable boat w/70hp engine
Water Skis for adults & kids
Snorkel Gear
Wake Board, Kneeboard & Tube
4 Stand up paddleboards
Floating mats
Fishing gear
2 person kayaks
Underwater lights
Underwater Camera/Video & Drone
SPECIFICATIONS
Model: Privilege Catamaran
Year: 2008 – major refit in 2019
LOA: 75'
Beam: 36'
Draft: 8'
Engines: 2 x Turbo diesels
Flag: Cayman Islands
Epic Yacht Charters
Average rating:
6 reviews
Jul 5, 2020
Wouldn't Change A Thing
Unfamiliar with this type of travel, I wasn't sure what to expect and somewhat anxious but I was amazed at the accommodations, activities, and hospitality on the boat. Whether underway or on anchor, the 4-member crew was attentive to make sure all of Sur L'eau's amenities were available for our pleasure. It was obvious they had planned ahead for every event but weren't so rigid that they didn't take advantage of entertainment they thought we would enjoy. Advanced planning was evidenced by live entertainment onboard for birthday and anniversary celebrations. It is this type of engagement with the guests and attention to the guest's experience that sets this crew apart. Dining is always a big part of a vacation and I have to say the chef on this boat did a fantastic job. Each and every meal was well prepared. Lunch prepared with a tuna caught while traveling between the islands was greatly appreciated by the guests.Lastly, I would like to point out the size of the amenities in the staterooms. The bed, along with the shower, restroom and stowage were a very nice size, able to accommodate us very comfortably. All in all, I can't think of a thing I would change about my trip or the way these guys manage the boat and the guest's experience.
Mar 5, 2020
Our Trip Was Spectacular
Our trip was spectacular! We had high expectations and those expectations were surpassed. It was truly an amazing and idyllic trip. The yacht was clean (sparkly!) every day, decorated beautifully (beyond perfect), with amazing space that we all used as we wished and loved every inch of it. We all used the beanbag chairs throughout the trip at various times and all over the boat. And the hammock was a lovely surprise that we all sat in. The couches and settees everywhere were comfortable and we all used them in various places depending on the weather and our need to be in or out of the sun. There were excellent water sports available and we used them all! We snorkeled, went wake boarding and tubing behind the zodiac, paddle boarded and kayaked and used the Hobie paddle boards as well (my mom LOVED those things!). And, we floated and had fun on the rainbow unicorn and pink flamingo floaty toys. Great fun. The swim platform was very handy and fun to sit on as well. The towels to dry off were clean and fluffy and always available as we emerged from the water. And, they were often WARM for us at just the right moment. The crew was beyond attentive. We felt like royalty! The service was spot on and friendly. The crew was there when we needed them and invisible when they sensed we should be alone. They were friendly and kind and fun. They seemed to know what we needed when we needed something. The food was amazing. The chef worked magic with the food and knew exactly what we liked! She was particularly attentive to my food restrictions and always prepared something a little different for me, but along the same lines as what she served everyone else. We ate so well and loved every bite! And, it was nutritious and the plates were always very pretty. As was the table! A different beautiful table setting for every meal. Everything was better than expected and I can't imagine how they could improve on anything. And, the wine and cocktails were spectacular! We enjoyed delicious wine with our meals and a fun, unique cocktail every day at cocktail time. We were celebrating several milestone birthdays and they surprised us with a fun, decorated yacht upon our return one afternoon, along with a special dinner for the celebration. And, the chef made a special birthday coffee cake for one guest on our last morning for breakfast. She was incredible. I don't think I could gush any more about our experience. It was perfect. I would go back tomorrow if I could, and I know all of my family feels the same way. I would highly recommend this yacht along with the amazing crew to anyone wishing an amazing yachting experience in the Caribbean. I'm glad they loved having us as much as we loved being with them all week."
Jan 5, 2020
Wonderful Vacation
Thank you for a wonderful vacation! Everything was amazing and we enjoyed getting to know all of you. We hope we can do another trip with you all. Because we had such a great and amazing time. THANK YOU!!
Mar 2, 2019
What A Week It's Been
What a week it has been! Our family made many memories that will last a lifetime! The crew are hard-working, caring and gracious people who made the trip more fabulous than we could have imagined. They took care of every detail- didn't miss anything! From the food and the cocktails to our daily adventures- everything was perfect. WE WILL BE BACK! Compliments too on the beautiful boat. It is kept up pristine and definitely feels like home. Thanks for caring for us this week- we were in great hands! Again thank you, thank you & "God Bless you!"
Jul 23, 2019
Fabulous trip, lovely crew, thank you!
Jun 4, 2019
Amazing Week!
What an amazing week and amazing week and an honor to celebrate our folks' 40th wedding anniversary-along with the Queen' 90th birthday. We are leaving with incredible memories of our time together as a family, great pictures of these beautiful islands, and a new skill set of sailing and singing "God Save the Queen" PERFECT Captain and Chef couple-from the moment we stepped on board until we departed-5 star all around service.
Epic Yacht Charters provides the most updated information on yachts available but cannot guarantee any details are 100% correct until we verify with the specific yacht.
Similar Yachts