Time Out - Catamaran
Scuba and Sailing
45 ft sailing catamaran
Accommodates up to 6
3 Queen ensuite cabins
Scuba diving onboard
From $17,000/week
Make an Inquiry
Are You Ready to Start Your Journey?
I am happy to assist you in your search. Please call or email me.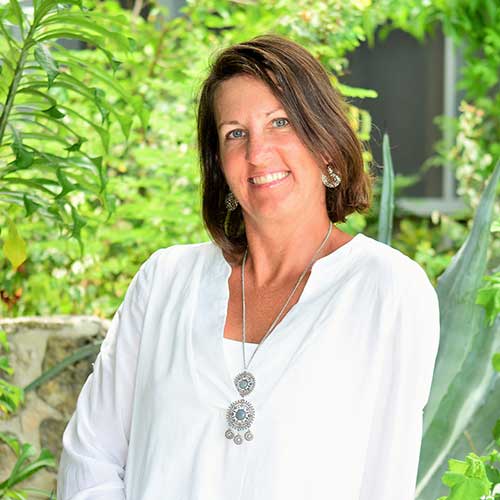 Michelle Heyns
+1 (954) 543-1270
[email protected]
Make an inquiry
Print this page
Please click to
. This might take up to 20 seconds.
Download PDF
Please click to

. This might take up to 20 seconds.
TIME OUT is a great option for families and groups of friends looking for a chance to disconnect from the rat race and reconnect with each other.
TIME OUT is a Lagoon 450F, Time Out is outfitted to sleep up to 6 guests comfortably in 3 staterooms, each with ensuite bathrooms. Meals are typically taken al fresco in the yacht's roomy cockpit, and guests can enjoy a variety of lounging areas throughout. The flybridge boasts 360º views, perfect for taking in the sights while sailing or at anchor with a cocktail in hand.
The yacht has been outfitted for entertaining, with water toys, elegant amenities, and a crew to bring it all together. Whether checking out new dive spots or curling up in the forward cockpit with a good book, TIME OUT has something to offer for everyone.
**Previously named Scuba Doo 450
*For Rates, see PRICING Tab below – Holiday weeks may differ, please enquire!
The specifics
Pricing
Availability
Crew
Cuisine
Amenities
Reviews
Videos
Scuba
| Season | 2 Pax | 3 Pax | 4 Pax | 5 Pax | 6 Pax |
| --- | --- | --- | --- | --- | --- |
| Winter 2021 to 2022 | $17,000 | $17,500 | $18,000 | $18,500 | $19,000 |
| Summer 2022 | $17,000 | $17,500 | $18,000 | $18,500 | $19,000 |
| Winter 2022 to 2023 | $17,000 | $17,500 | $18,000 | $18,500 | $19,000 |
| Summer 2023 | $17,000 | $17,500 | $18,000 | $18,500 | $19,000 |
Holiday offers
Please note that Holiday rates are subject to change.
Christmas week: $20,000
New Year week: $23,500
PRICE INCLUDES:
Use of the yacht with our Professional Captain and Chef and additional crew
All Onboard Meals – Breakfast, Lunch, Appetizer, Dinner, and Dessert
Snacks – Fresh Fruit, Popcorn, Granola Bars, Chips, Chocolates and more
Beverages – Water, Juices, Sodas, Coffee, Beer, Wine, and a Fully Stocked Bar
Water Sport activities
Broadband Wireless Internet Access
Air Conditioning
Fuel for the yacht and dinghy
PRICE DOES NOT INCLUDE:
If the charter area includes the BVI; cruising permits, national parks fees, fishing permits, taxes, and port fees are not included.
Shore activities such as dining, shopping, or special off yacht excursions
Premium Beverages/Wines not normally stocked and excessive alcohol consumption
Airport Transfers
Crew gratuity; 15-20% of the charter cost
Availability
Highlighted dates are booked, on hold, or unavailable. We may be able to challenge the dates on hold. Please contact us for details. All other dates not highlighted are available. You can use the arrow icons to navigate through the months.
Dates Color Key
If no color is noted on calendar or in the detailed list below, the dates are available for your charter
Booked (Booked by another client group already)
Hold (Held by another client group, not yet booked, and can be challenged)
Unavailable (Blocked out by the Owner and unavailable to challenge)
Transit
CAPTAIN BRYAN & CHEF/MATE PATTI
Bryan and Patti are an adventurous couple with a flair for creating fun, active charter experiences for guests while maintaining a high level of service. Hailing from sunny Jupiter FL, this team spent their youth enjoying year-round outdoor activities like surfing, fishing, and diving. Bryan and Patti met after high school and have been inseparable since; seeking out new adventures and challenges. Their first major move as a couple was to the sleepy Caribbean island of St. Croix. It was in the US Virgin Islands that Bryan and Patti envisioned the dream of running their own charter yacht together. Bryan found began work as a deckhand on a busy yacht, exploring the BVI and doing everything he could to learn the ins and outs of the charter industry. During this time, Patti worked on the island, serving, bartending, and falling in love with island life. After a year they moved back to the states to work on making their vision of running boats together with reality. It was during a road trip through the lower 48 that the plan was solidified.
Once back in Florida, Bryan obtained his 100-ton captain's license and continued his yachting career working on a number of different boats on the East Coast as well as in the Bahamas and Caribbean. Bryan rounded out his nautical resume by earning a PADI divemaster certification, which he will put to work, leading guests on guided dives. Bryan's positive attitude, combined with his love of the underwater world is infectious and will leave guests yearning for more.
While Bryan was gaining the experience needed to become a first-rate captain, Patti continued to thrive in the service industry at a high volume, fast-paced restaurant, where she perfected hospitality skills like service, bartending, and kitchen management. It was also around this time that Patti joined Bryan in the world of yachting working as a chef. Patti's culinary style reflects her time as a child spent watching her grandmother make simple, healthy, home-cooked meals. She strives to use fresh locally sourced ingredients in all of her meal preparation.
Following a few years spent cultivating the skillsets, certifications, and confidence required to run a 5-star yachting operation, Bryan and Patti were quickly offered the opportunity to run TIME OUT. They are easy-going and adventurous, with years of yachting and hospitality experience between the two of them. Guests will enjoy active but relaxing days, fresh food, and 5-star hospitality from this dream team!
BREAKFAST
Served daily with fruit platter
Blueberry Buttermilk Pancakes
Bacon and Egg Toast Cups
Egg, Ham and Cheese Crepes
Smoky Red Pepper Crispy Egg Toast Pineapple, Ginger, and Walnut Oatmeal Spinach and Prosciutto Frittata Muffins Baked Mexican Breakfast Taquitos with fresh Salsa
LUNCH
Watermelon Feta Salad with Grilled Chicken
Taco Stuffed Avocado
Grilled Chicken Caesar Salad Lettuce Wraps Blackened Shrimp Tacos with Avocado Salsa Spinach Artichoke Turkey Panini
Flatbread Pizza With Pesto, Corn, Goat cheese and Tomatoes Ahi Tuna Poke Quinoa Bowl
APPETIZERS
Charcuterie Board
Prosciutto and Basil-Wrapped Peaches
Chicken Skewers with Sweet and Spicy Marmalade German Beer Cheese Spread served with Crackers or Vegetables Cashew and Coconut Shrimp with a Sweet Thai dipping sauce Broccoli and
Garlic Ricotta Toast with Hot Honey
Sweet and Spicy Jalapeno Poppers
DINNER
Spicy Salmon with Yogurt Sauce and Roasted Broccoli
Pork Chops and Garlicky Tomatoes with Parmesan Polenta
Bistro Steak With Mustard Smashed Potatoes and Spinach
One Pan Blackened Mahi Mahi with Roasted Vegetables
Chicken Milanese over angel hair pasta with, Mixed Greens and Balsamic glaze on top Chicken Pad Thai
Spicy Jambalaya with Sausage and Shrimp
DESSERT
Mini Blueberry Tarts
Strawberry Cheesecake Stuffed Cupcakes
Chocolate Chip Cookies with Nutella, Brown Butter and Sea Salt Banana Pudding Parfaits
Brown Butter Rum Cannoli
Chocolate Cream Pie
Lemon Bars with ShortBread Crust
AMENITIES
Air conditioning and fans
Swim platforms and showers
Heated deck showers
Watermaker and generator
Basic WiFi
Salon TV
i/Device docking station
Cockpit and flybridge speakers
Cockpit icemaker
Barbecue
Sailing instructions on request
WATER FUN
12′ rigid inflatable boat w/20 hp engine
Towable tube
2 Person kayaks
2-Stand up paddleboards
Floating mats
Light fishing gear
Snorkel gear
Beach games
Scuba diving onboard
SPECIFICATIONS
Model:  Lagoon Catamaran
Year:  2017
LOA:  45′
Beam:  26′
Draft:  5′
Engines:  2 x 57 hp Yanmar
Flag:  Canada
Epic Yacht Charters
Average rating:
16 reviews
Feb 28, 2021
Paradise On Earth

"18 months ago we planned our crewed charter to the BVI's and were all set to go - then COVID came. After navigating through 3 different charter boats and several travel dates we landed on Scuba Doo and to the government restrictions our sail was limited to the USVI. Having never sailed the USVI we were excited to sail new locations and see new things. The crew convinced us we would not be disappointed and they were so right! The boat was in great shape and the weather was just about perfect. Not only did we have outstanding travel partners, we visited pristine beaches, rode horses in the ocean, visited St Croix for the first time, jet skied, scuba dived, snorkeled and paddle board. All of this made possible by the crew who made sure everything was perfect for us - especially the amazing food (kudos to Patti) and many MANY perfectly made cocktails. So while 2020 started out extremely crazy with a worldwide pandemic this week has been "paradise on earth" to say the least. We are so blessed.




Feb 21, 2021
Magical Moments
What a wonderful trip full of magical moments! The crew worked tirelessly and thoroughly spoiled us. They are professional and gracious hosts and handled every situation with a smile.
Dec 12, 2020
So Grateful
What a wonderful trip full of magical moments! The crew worked tirelessly and thoroughly spoiled us. They are professional and gracious hosts and handled every situation with a smile.
We were treated with the chef's delicious meal every day - somehow each one even better than the last. The crab cakes and shrimp salad were my personal favorites! The captain is a masterful captain and dive master and a really good teacher as well if you want to learn to sail or tie a bowline. They led us to the most beautiful bays with rainbows, turtle sightings, snorkeling and sunset views. We hiked to Annaberg Sugar Mill ruins and Rams Head trail - both INCREDIBLE! Our dives were fantastic, full of beautiful coral reef and colorful fish. We saw eels, stingrays, sharks, lion fish, porcupine fish and so many more...most memorable were the feisty crab the was caught and released thanks to his skinny legs... and the 20" LOBSTER who was not so lucky. We learned that cooking a 20" lobster on a 18" grill is a challenging but Bryan worked it out! Stargazing, sunning under the sails, rocking to sleep in super comfy beds...we are so grateful for the crew making this trip so special. We leave with memories we'll hold forever and can't wait for our next trip!
Jul 12, 2020
What A Delight
What a delight to get to spend the week with my family on Scuba Doo 450, the crew were amazing at anticipating all of our needs and surprising us with all kinds of special touches! They wouldn't let us lift a finger help, but pampered us the whole week! The captain was so capably and interesting with all of his knowledge and experience. The chef added all the delightful touches of treats and delicious meals - every single one of them! They both made the boat so comfortable with their wonderful hospitality! Thank you for all you did to make our family vacation so special and unforgettable! May God bless you both as you continue to help so many enjoy his creation!
Apr 5, 2021
Beautiful Trip
Time Out is a fantastic boat! Every amenity and tastefully decorated. The captain is amazingly competent and in addition to making sure one had a great time he assured everyone was safe – on the boat, getting in and of the dinghy. I enjoyed just watching & learning. The chef provided terrific and varied meals, presented beautifully, and she is a delightful person. She is also a top notch 1st mate. All in all a beautiful trip in the gorgeous locale!
Mar 7, 2020
Looking Forward to our next Adventure!
Thank you for a fantastic week in the BVIs. This has become one of our family's favorite places and this trip was by far our favorite. We will never forget our morning swims, fun drinks, wonderful food & amazing sailing! This week has far exceeded any expectations because of you all.  Looking forward to our next adventure! Dear Crew! Thank you for a great week! This is my happy place... even more with all of you! Thank you for a perfect week!!
Jan 27, 2020
Highly Recommend
I spent 7 days with Scuba Doo 450 and her crew cruising the BVI. They were such welcoming people! I remember them helping us board the boat from the dingy and being beyond helpful. Throughout the week they made very tasty cocktails, delectable food, and joined in on our group conversations. The captain was a wonderful navigator. Additionally, they were incredible dive leaders- taking 3 of our group members down for the first time. Everyone enjoyed the diving with them so much! I would HIGHLY recommend them for a charter as I know they take such great care of their guests. By the end of the week, we felt like family and long friends.
Jan 27, 2021
Lovely Week
What a lovely week you have given our family. I can't imagine having our first yacht experience with anyone but you two. The entire week has felt like we have been guests in your home. Captain you have a teacher's heart and have taught us so much about the ocean, yachting and even how to use our watches for a compass. You have smiled through all our questions and answered with such patience. Chef; you have the gift of hospitality and feeding people WELL! Your quiet, sweet spirit made us feel so welcomed and as if we were family. And the food, there are now words to adequately describe how happy our taste buds and bellies have been all week with your fun menu planning. This has been a week full of beauty of the islands, wonderful conversations with our family and with you. Thank you for being such great sports with our music video making! It has certainly been a memory making week and we can't wait to tell everyone we know or meet about our wonderful captain and his beautiful "crew/chef" wife!
God really did match us with the perfect team. And if you ever make it to Alabama, please let us know because we would love to welcome you into our home! And we hope to make it back on your boat.
Jan 22, 2020
Wonderful Vacation
We had such a wonderful vacation! The crew were great! So patient with our questions, and so knowledgeable about the area. We were pleasantly surprised by the truly exceptional meals. The crew "read" our group well and adjusted the itinerary to suit our interests; this was so appreciated. Everyone in our group was extremely pleased with the experience!
Mar 1, 2021
Best Family Vacation
This was the best vacation ever!" for our family. We love that we were the most active of all! You two are truly exceptional at what you do. You both have been so kind and generous with our kids.... I can't thank you enough. I'm usually the cook and entertainer...it was nice to not be. Captain your boat skills... tying on the rock... taking us to ll the best snorkeling spots and private areas for night, i know we tired you out but we are so grateful for all you did to entertain us. Chef my kids will want to have homemade bread, French Toast, crepes and pizza all the time. You are an amazing woman. you work so hard and make it look effortless. You two are an amazing couple. Thank you for making this trip so memorable and unforgettable.
Walkthrough with crew
   360° VR Tour
SCUBA DIVING ONBOARD
Scuba gear included
3 Guided dives for certified divers included
Additional dives $25 per dive per person
Epic Yacht Charters provides the most updated information on yachts available but cannot guarantee any details are 100% correct until we verify with the specific yacht.
Similar Yachts