Yacht A3 - Catamaran
Unparalleled Comfort
56-foot sailing catamaran
Accommodates up to 8 with children
3 Queen ensuite cabins & 1 twin bunks ensuite cabin
Scuba diving/instruction onboard
From $28,000/week
Make an Inquiry
Are You Ready to Start Your Journey?
I am happy to assist you in your search. Please call or email me.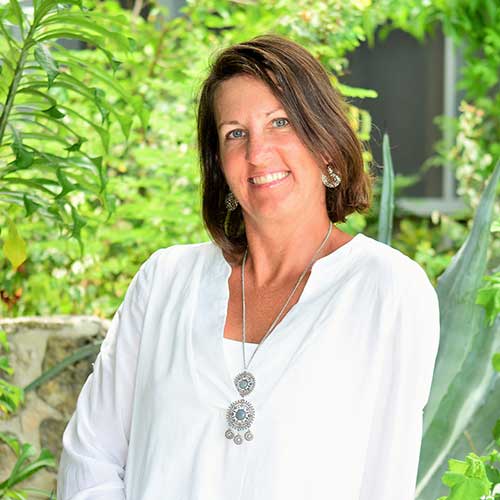 Michelle Heyns
+1 (954) 543-1270
[email protected]
Make an inquiry
By sending us an inquiry you consent to being contacted by Michelle for the above interests. To view our Privacy Policy please click here.
Print this page
Please click to
. This might take up to 20 seconds.
Download PDF
Please click to

. This might take up to 20 seconds.
​Yacht A3 is a well equipped Lagoon 56 ft sailing catamaran, ideal for a large family.
Even at her maximum carrying capacity of eight guests, plus two crew, YACHT A3 is roomy enough for all her guests to come together for a sumptuous evening meal, or to find privacy in smaller groups – either forward on the deck seating area, in the spacious cockpit, in the bright and open salon, or upon the flybridge with the captain. The four spacious guest cabins (3 with queen-sized beds, and one with 2 single-sized bunk beds) come with ensuite bathrooms with stall showers, fans, and private air conditioning controls.
​Yacht A3 comes fully equipped with a water maker and generator and a full-time crew ensuring a relaxing and worry-free vacation. Designed with rich honey-colored wood tones throughout, and featuring clean modern lines and unstintingly elegant appointments, YACHT A3 is a yacht of unparalleled "Epic" comfort and refinement.
*For Rates, see PRICING Tab below – Holiday weeks may differ, please enquire!
The specifics
Pricing
Availability
Crew
Cuisine
Amenities
Reviews
Videos
Scuba
| Season | 2 Pax | 3 Pax | 4 Pax | 5 Pax | 6 Pax | 7 Pax | 8 Pax |
| --- | --- | --- | --- | --- | --- | --- | --- |
| Summer 2021 | $28,000 | $28,500 | $29,000 | $29,500 | $30,000 | $31,000 | $33,000 |
| Winter 2021 to 2022 | $28,000 | $28,500 | $29,000 | $29,500 | $30,000 | $31,000 | $33,000 |
| Summer 2022 | $28,000 | $28,500 | $29,000 | $29,500 | $30,000 | $31,000 | $33,000 |
| Winter 2022 to 2023 | $28,000 | $28,500 | $29,000 | $29,500 | $30,000 | $31,000 | $33,000 |
Holiday offers
Please note that Holiday rates are subject to change.
Christmas week: $38,000
New Year week: $40,000
PRICE INCLUDES:
Use of the yacht with our Professional Captain and Chef and additional crew
All Onboard Meals – Breakfast, Lunch, Appetizer, Dinner, and Dessert
Snacks – Fresh Fruit, Popcorn, Granola Bars, Chips, Chocolates and more
Beverages – Water, Juices, Sodas, Coffee, Beer, Wine, and a Fully Stocked Bar
Water Sport activities
Broadband Wireless Internet Access
Air Conditioning
Fuel for the yacht and dinghy
PRICE DOES NOT INCLUDE:
If the charter area includes the BVI; cruising permits, national parks fees, fishing permits, taxes, and port fees are not included.
Shore activities such as dining, shopping, or special off yacht excursions
Premium Beverages/Wines not normally stocked and excessive alcohol consumption
Airport Transfers
Crew gratuity; 15-20% of the charter cost
Availability
Highlighted dates are booked, on hold, or unavailable. We may be able to challenge the dates on hold. Please contact us for details. All other dates not highlighted are available. You can use the arrow icons to navigate through the months.
Dates Color Key
If no color is noted on calendar or in the detailed list below, the dates are available for your charter
Booked (Booked by another client group already)
Hold (Held by another client group, not yet booked, and can be challenged)
Unavailable (Blocked out by the Owner and unavailable to challenge)
Transit
CAPTAIN COLLEEN & CHEF/MATE MATT
Colleen was born and raised in Florida, where she grew up playing on the water. She bought her first sailboat when she was 24 years old, decided to live on it, and then sailed it to the Bahamas. Colleen stepped out of the boating world for a while and managed a mental health office with 10 doctors for several years before moving on to working at a nuclear brain-imaging facility. Then the recession came, and she was unemployed. It didn't take much prodding to head back out on the ocean and do some more sailing. She literally sold almost everything, packed the rest up, and spent the next year sailing the East coast and exploring the cruising grounds from Florida to Rhode Island. There happened to be a group of boats heading to the Caribbean in Virginia and she thought, "What the heck! Let's check it out and head to the Caribbean!" 14 days later they arrived in Tortola, BVI. She spent another year playing, exploring and sailing down to Trinidad, and then the money ran out. Colleen started to pick up jobs on charter boats here and there to have some money in her pocket. Over the next few years, Colleen worked as a first mate on a tall ship and sailing day-charter boats, as well as a stewardess and deckhand on a trimaran and crew on mega yachts in New England. But nothing beats working in the Caribbean! Colleen then got her captain's license, and now feels very fortunate to have a great office at sea where she can share the beautiful place with guests.
Matt has been in the customer service industry for the past 25 years. His career as a professional chef has lead him to the Caribbean where he now uses his culinary skills to create the perfect onboard dining experience for guests. He draws from a wide range of experience to deliver a broad spectrum of flavors and genres, keeping each new day full of fresh ideas. Matt grew up in Florida and has spent most of his life either in or on the water, and he's been an avid scuba diver since 2006. In 2012, he got rid of everything except for one suitcase full of clothes and started doing seasonal work as a traveling chef. After living in Hawaii, Alaska, and Cozumel, he found himself in St. Thomas working in a food truck on the beach when a friend approached him with a job offer as a chef on a charter boat. This is where he met Colleen and discovered the perfect gig. Since then, Matt has combined his love of food with his love of the ocean to create the perfect charter for more than just a vacation experience—but a passion for life and nature, and the desire to share those things with like-minded individuals. Matt is a PADI Dive Instructor and will be happy to show you the beautiful underwater world of the Virgin Islands.
WE LOVE KIDS! Aboard Yacht A3, we try to create a fun and safe environment for families to enjoy. We offer a wide variety of activities geared towards keeping a younger audience entertained, even when the weather is not ideal. In the galley, kids have an opportunity to get some hands-on culinary training, making cookies, fresh pasta, ice cream, or anything else that might spark their interest. In the salon, we have an extensive collection of games for all ages and are always up for the challenge. We have thousands of movies to choose from that can be viewed in the outdoor theater, and of course, can be enjoyed with the flavored popcorn of your choosing. In the water, we have plenty of toys, including tubes and skis that can be pulled behind the dinghy, as well as scuba and snorkel gear for all ages. If celebrations are your thing, come on down! We love doing birthday parties, holidays, anniversaries, or any other reason you can think of to throw a party! So if you're thinking of bringing the family on vacation, let YACHT A3 help make it a memorable one!
Watch the crew interview HERE!
BREAKFAST
Pumpkin Crepes – Pistachio Pumpkin Mascarpone, Sage Sausage, Fresh Fruit
Churro Waffles – Smoked Bacon, Fresh Fruit
Fresh Beignets – Raspberry Coulis, Fresh Fruit
Cowboy Skillet – Chorizo Sweet Potato Hash, Basted Eggs, Cowboy Butter
Beetroot Salmon & Rice Bowl – Soft Boiled Egg, Avocado, Fresh Fruit
Shakshouka – Beef Kefta Kebobs, Grilled Naan, Fresh Fruit
Lemon Ricotta Pancakes – Grand Marnier Blueberry Compote, Smoked Bacon, Fresh Fruit
Croque Madame – Mornay, Smoked Ham, Fried Eggs, Fresh Fruit
Moco Loco – Ham Steak, Fried Eggs, White Rice, Moku Sauce, Fresh Fruit
Johnny Cakes – Guava Jam, Fresh Fruit
LUNCH
Anise Braised Pork Belly – Butternut Squash Risotto, Gremolata
Fiesta Shrimp Tacos – Queso Fresco, Pico de Gallo, Sweet & Salty Maduros, Chayote Salad, Firecracker Sauce
Muffuletta Sandwich – Genoa Salami, Smoked Ham, Provolone, Olive Tapenade, Cajun Pasta Salad, Pickle Spear
Paradise Burger – ½ Pound of Beef, Cheese, Kaiser Knot, All The Fixin's, Kettle Chips, Pickle Spear
Bahn Mi – Vietnamese Pork, Pickled Daikon & Carrots, Jalapeño, Cilantro, Jungle Mayo, Vinegar Chips,
Pickle Spear – Mediterranean Grilled Chicken Salad
Tzatziki, Kalamata Olives, Cucumbers, Cherry Tomatoes, Sweet Peppers, Feta, Spring Mix, – Tomato Basil Vinaigrette, Grilled Bread
Gnocchi & Arugula Salad – Pancetta, Peas, Asiago, Cherry Peppers, Lemon Basil Vinaigrette, Bread Sticks
Golden Beet & Chevre Salad – Toasted Pine Nut Cous Cous, Pomegranate, Zucchini Ribbons, Tarragon Vinaigrette, Grilled Bread
Kalua Pork Sliders – Lava Relish, Hawaiian Macaroni Salad, Maui Chips, Pickle Spear
Seafood Calalloo – Fresh Local Fish, Smoked Ham, Spinach, Okra, Fungi
APPETIZERS
Cheese & Charcuterie – Fig Jam, Water Crackers
Conch Ceviche – Rice Crackers
New Orleans Style Crab Cakes
Cajun Rémoulade
Asiago, Cauliflower & Kale Bake
Blue Corn Tortillas
Sichuan Wings
Scallion Cream, Crudité
Harissa & Hummus
Cauliflower Florets, Pita
Caprese Crostini
Sun-Dried Tomato Pesto, Sweet Basil, Balsamic Reduction
Camembert Fig Tart
Caramelized Shallots, Burgundy Reduction
Ahi Poke'
Crispy Wontons, Avocado, Sambal Doubles
Bara Bread, Curry Chickpeas, Mango Chutney
DINNER
Roasted Turkey Medallions – Apple Fennel Stuffing, Parsnip Sweet Potato Puree, Cranberry Demi
Flame-Broiled Churrasco Steak – Roasted Garlic Peruvian Potatoes, Grilled Corn Salad, Chimichurri, Fresh Baked Chips
Creole Shrimp Boil – New Potatoes, Sweet Corn, Andouille Sausage, Garden Salad, House Vinaigrette, Cheddar Biscuits, Bayou Butter
Citrus Mesquite Center Cut Pork Chop – Cheddar Potato Stack, Beer & Bacon Braised Brussel Sprouts, Raspberry Scotch Bonnet Glaze
Nori Wrapped Tuna Tataki – Horseradish Potato Pave, Kohlrabi Citrus Salad, Ponzu, Steamed Mantou
Za'atar Encrusted Lamb Chops – Chevre Fennel Gratin, Roasted Eggplant Puree, Sumac Pomegranate Reduction
Lobster Fra Diavolo – Spiny Tail Lobster, Fresh Hand Made Pappardelle, Spicy Fennel & Sausage Pomodoro, Grilled Bread
Pink Peppercorn Duck – Lentil Beggar's Purse, Blood Orange Braised Endive, Apricot Stone Ground Pan Jus
Macadamia Encrusted Mahi Mahi – Coconut Rice, Watermelon Radish & Arugula Salad, Mango Coulis
Jamaican Jerk Chicken – Local Pumpkin Puree, Wilted Shard, Tamarind Cherry Demi-Glace
DESSERT
Pecan Tart – Rosemary Orange Marmalade
Mexican Chocolate Brownies – A La Mode with Bandito Dust
Pumpkin Bread Pudding – Praline Cream
Chocolate Hazelnut Tart – Nutella Ganache & Monkey Dust
Coconut Bibinka – Lime Sherbet
Pistachio Chocolate Baklava – Chocolate Cardamom Ganache
Chocolate Espresso Mousse – Mocha Dust, Fresh Raspberries
Blood Orange Crème Brulée
Lilikoi Lemon Bars – Fresh Passion Fruit
Cassava Pone – Coconut Currant Cream
AMENITIES
Air conditioning and fans
Swim platforms and showers
Heated deck showers
Watermaker and generator
Free Broadband WiFi Internet Access
Digital HD flat-screen TV
Satellite connection in Salon & Owner's Cabin
Full surround sound system
DVD and CD players
i/Docking station
Cockpit and flybridge speakers
Books and games
Cockpit icemaker
Barbecue
WATER FUN
Highfield rigid inflatable boat w/50 hp engine
Kneeboard, wakeboard & tube
Wake Skate
Hydrofoil board
Snorkeling gear
Floating sun mattresses
2 x Standup paddleboards
Scuba diving onboard
SPECIFICATIONS
Model: Lagoon Catamaran
Year: 2016
LOA: 56′
Beam: 31′
Draft: 4'11"
Engines: 2 x 110 hp
Flag: BVI
Epic Yacht Charters
Average rating:
23 reviews
April 2021 Charter Guests
Apr 9, 2021
Absolutely Loved Our Week
We absolutely loved our week with A3 and her crew. The boat was spotless, the food out of this world, and the diving/snorkeling amazing. Thank you for helping us plan this vacation.
Jun 3, 2020
Wouldn't Charter With Anyone Else
We are back from our trip to the USVI. Just wanted to thank you for recommending this yacht and crew to us. They were awesome. Beforehand, I didn't realize how important getting the right crew would be — but after a week on the boat in tight quarters, I can now see how essential that is. We came away from the trip thinking we wouldn't want to charter with anyone other than this crew in the future! The chef''s food was unbelievable, and I loved the way Captain encouraged my daughters. They were both so easy and enjoyable to be with.
Also sailing around the USVI was great. Thanks for encouraging us to reconsider the BVI.
Jul 9, 2020
Wonderful Memories
Although we were together only 5 days, it feels like we've known you much longer as friends. This trip was fantastic, all because of you two. Thank you for the fun times and wonderful memories. It was first class all the way. I hope our paths cross again in the future.
March 2020 Charter Guests
Apr 9, 2020
Remarkable Week
We had a remarkable vacation and attribute everyone's satisfaction entirely to the crew. We could not have had a better crew. Too many highlights to enumerate. The food was a high point for us all. The chef just kept those delicious, beautiful, varied meals coming and was very good about recognizing and remembering our likes and dislikes. We would go out with them again in a second. Not enough superlatives. I would note that both of them were particularly good about being totally calm in the water. Diving and snorkeling were made easy by these two confident, caring pros. Their teamwork in all phases of the trip is also noteworthy. They complimented each other perfectly. Complaints???? The week was a little too short!"
February 2021 Charter Guests
Mar 5, 2021
Incredible week
Thank you both so much for an incredible week. The sights, experience, weather, etc was all amazing but you two are what makes trips like this so fun. I will always remember this trip of a lifetime. I hope we see each other again. Thank you
Jan 4, 2020
Best Christmas Trip Ever
10 months ago we booked what we hoped to be the best Christmas vacation ever.  Fast forward to this past week and our expectations were not only met but exceeded.  The crew's professionalism and skills are top shelf.  You have become our friends!
Nov 21, 2019
Trip Of A Lifetime!
Where do we begin to say thank you for the trip of a lifetime. Sailing around the islands to celebrate a birthday. Thank you for helping us create wonderful memories. We will laugh and recall for many years to come. Both of you are amazing and talented. We hope to come again soon!
May 3, 2019
Thank you for the most incredible five days of our lives. It was filled with laughs, memories, ting and the most delicious meals and what we needed most of all; Total relaxation. We couldn't ask for a better crew. Your attention to detail, reassurance and limitless energy made this the trip to remember for a lifetime. We can only hope we see you again. We just need an excuse to return.
May 31, 2018
As we bid adieu to our lovely hosts We remember the things we loved the most A beautiful boat Cutting through a raucous sea Enclosed in shelter all four a lee And then returns the Caribbean sun Magnificent islands will not be outdone Craggy rocks shine in bright blue sky Azure seas bring the tides reply Heavens open to moonlight night Stars gaze down upon sandy bight Much has been lost yet much to gain As the wind swept islands rise again
May 4, 2018
Everything was absolute perfection! Our trip was everything we had hoped for and exceeded our expectations in every way. It was clear that every step had been taken to ensure that we had the best time possible. The crew were perfect hosts. They were so warm and friendly and we felt comfortable with them immediately. They were always available for anything we needed, and we rarely had to ask for anything. They were engaging but not intrusive. We had so much fun with them and by the time time we ended our charter, we felt as if we made two new friends. The food on charter was amazing! A3 is a beautiful boat. It is spacious and very comfortable. It is easy to get around and the amenities were great and we loved the flybridge.
   360° VR Tour
SCUBA DIVING ONBOARD
1st Dive is free for certified divers.
Each additional dive for certified divers is $50 per person per dive payable to the crew directly.
Maximum 6 divers at a time and 6 dives per week.
A resort course is offered at $150 per person.
Rate includes the use of boat dive gear.
Epic Yacht Charters provides the most updated information on yachts available but cannot guarantee any details are 100% correct until we verify with the specific yacht.
Similar Yachts