The Soggy Dollar Bar in White Bay, Jost van Dyke
There are so many great beach bars and restaurants on Jost van Dyke, BVI and Epic Yacht Charters  would like to feature  the Soggy Dollar Bar in White Bay.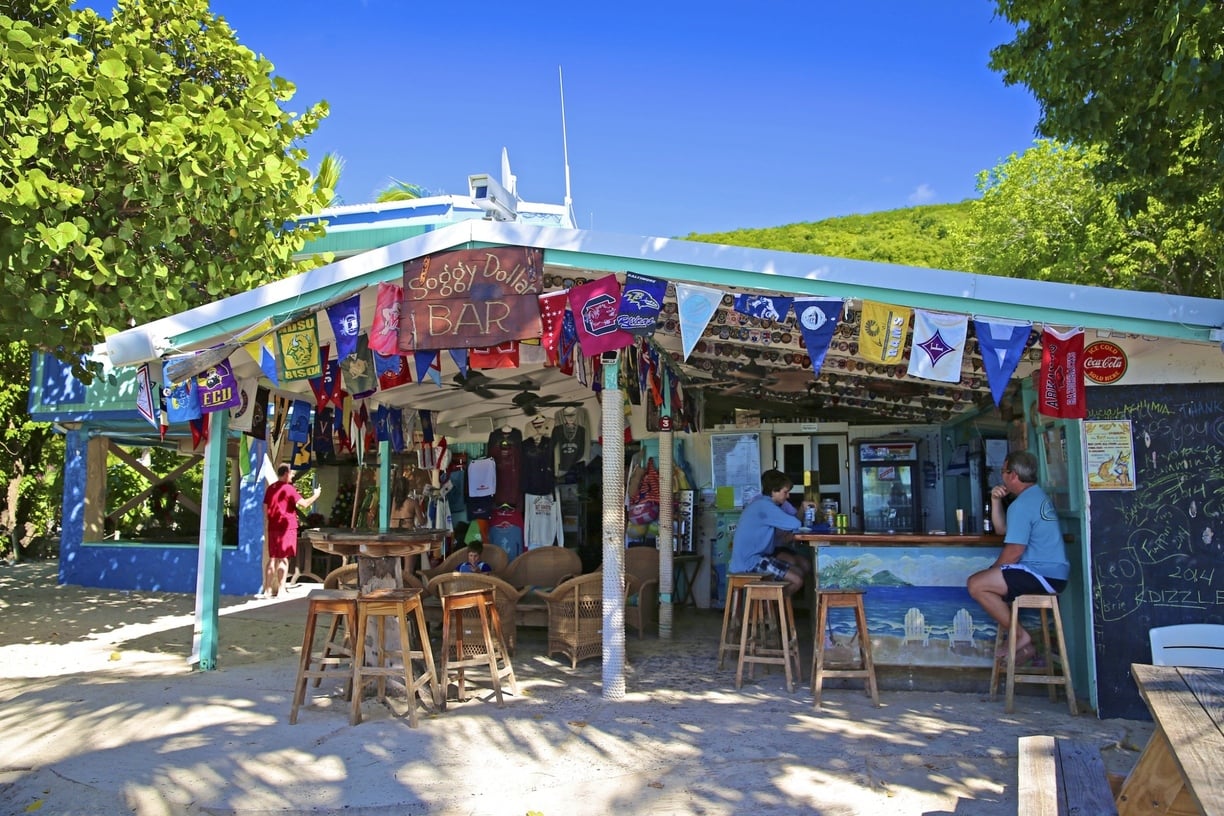 The Soggy Dollar Beach bar is one of the most popular bars to visit on your crewed yacht vacation. Sail into White Bay on Jost van Dyke and your captain will anchor right near the beach. The slogan for Soggy Dollar bar is "a sunny place for shady people". The Soggy Dollar Bar was named so because when it was built there, the only way to reach the beach where the bar is located on White Bay, was to anchor off the beach, swim in to shore, and pay for the drinks with wet money.  The dollars were "pegged" up to dry on a string above the register. That is why it remained "Soggy Dollar".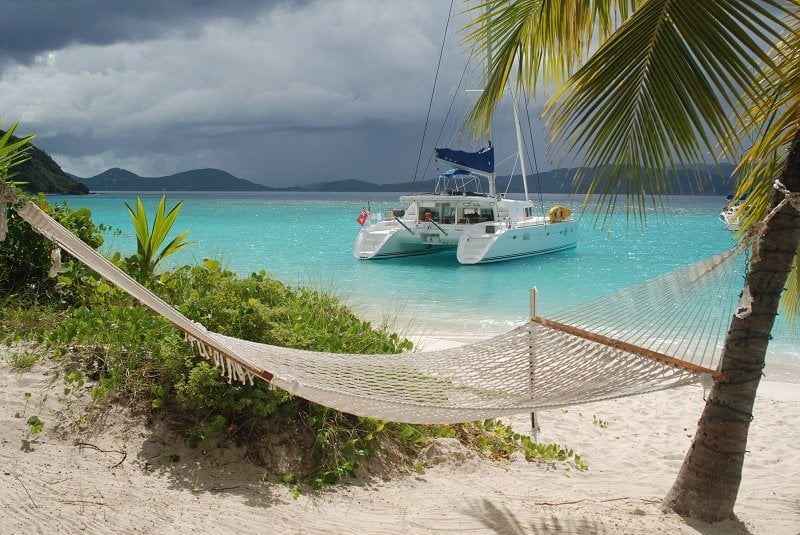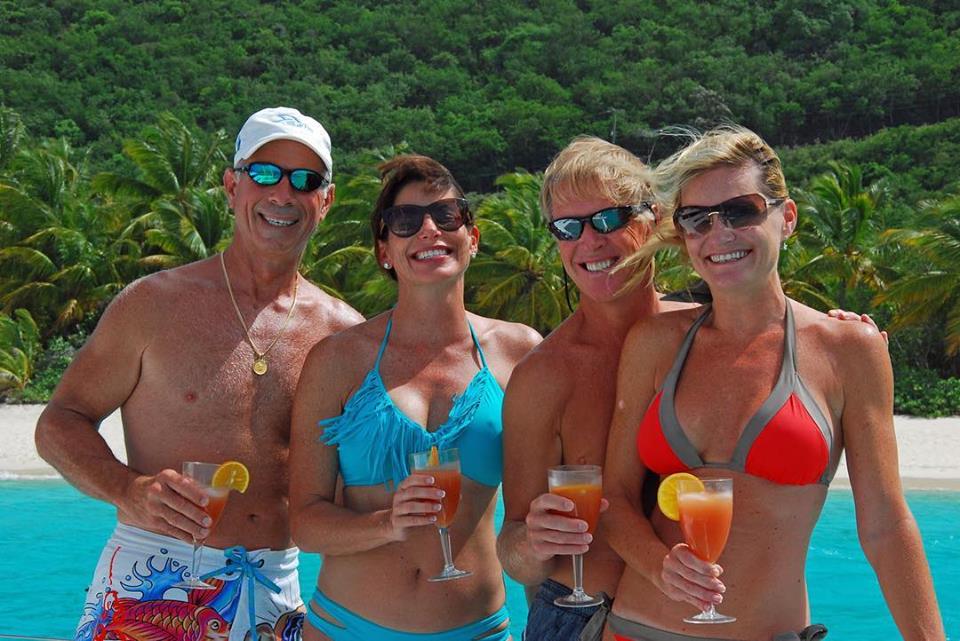 The famous cocktail "Painkiller" was invented here in the 70's and is as popular as ever. Plastic cups are carried away by the dozens and is great for a souvenir. This drink goes down smooth no matter what time of day. You will not be surprised to see them lined up at the bar and there is always a line to get one. There is no secret to the ingredients! Want to make your own at home?  Watch this cool video for the recipe. The bartender will offer you a few options as they have added different flavors to create even more deliciousness!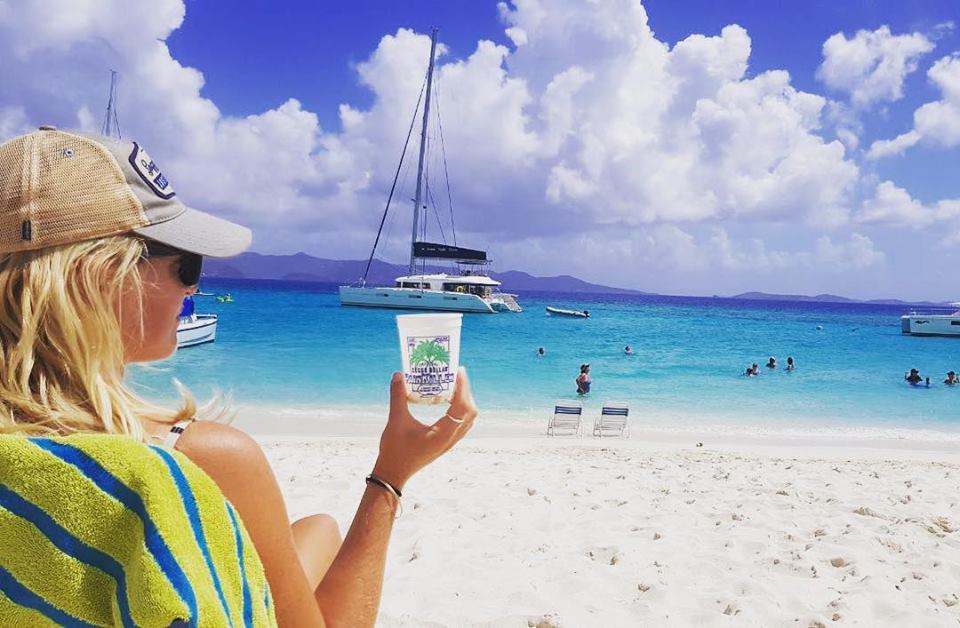 The Soggy Dollar bar not only serves cold drinks. The boutique sells all kinds of cool souvenirs, clothing, membership cards to the "Painkiller" club and so much more. Have a go at the ring-toss game they have mounted on a few palm trees. Challenge your friends to get the ring on the hook before you, this may just turn into a favorite drinking game. You may also want to tune into the cool tunes you hear on the Soggy Dollar radio station which can be streamed online back at home. Don't forget to to send your friends back home a link to the Soggy Webcam which updates every few minutes and then wave to them! Don't be surprised if you get a green faced envy email back. Enjoy every minute at this fun, entertaining and laid-back beach bar.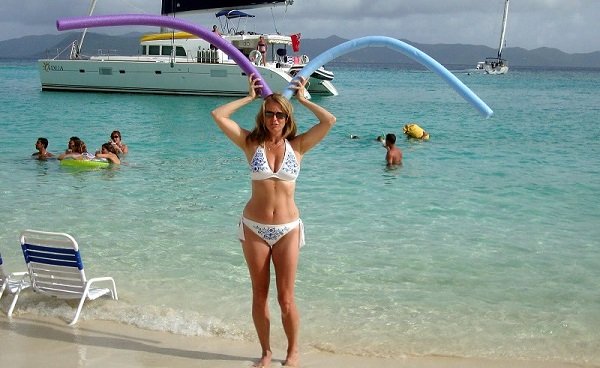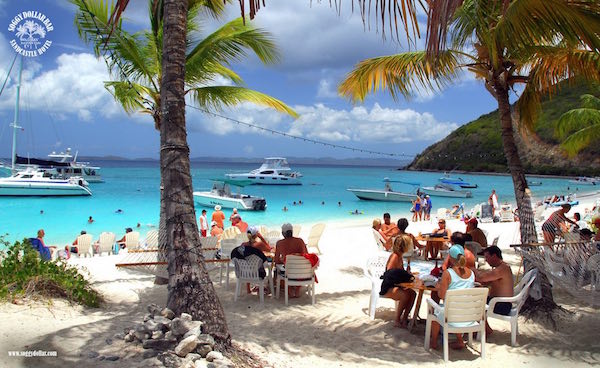 Book your next charter yacht vacation with Epic!! Contact us for great vacation ideas and availability. Our trusted expert advice is at no additional cost to you!
Call (954) 543 1270 or Chat LIVE with us on our website and ask as many questions as you want. Thank you!