While everything in the BVI is stunning there are a few highlights not to be missed. Take a look at our favorite anchorages, beach bars, restaurants, and shore excursions.
Norman Island
Norman Island was one of the inspirations for Robert Louis Stevenson's novel "Treasure Island". Spanish galleon pirate ships were rumored to have buried their "pirate booty" around the island in the 18th century. Nowadays it is just a fabulous place to unwind on the beach at the bar or visiting a nearby floating "Pirate ship bar, the Willy-T". Lots of Hiking/Walking trails ashore starting behind the Pirate's Bight Restaurant.
Pirates Bight Bar & Restaurant
Great "West Indian" style local cuisine. Happy hour is started with the boom of a cannon. Located in "The Bight", the most protected bay on the island. Spend the day lounging on the beach while sipping on local cocktails. At Pirates Bight, we have Live music so you can come and relax and drink our world-famous Bushwhacker or our Rum Bucket. Come check out the live bands playing this week!
Drop by the Pirates Bight gift shop to stock up on your beachwear needs or to pick up a souvenir for someone back home. The Pirates Bight gift shop sells hats, sunscreen, colorful cover-ups, shirts, jewelry, and more.
The William Thornton III, better known as the "Willy T"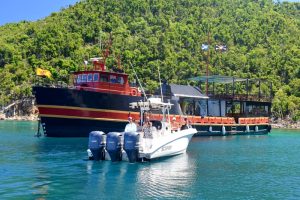 The 'Willy T' has been operating in the Virgin Islands for over 35 years providing a unique experience to visitors and locals alike and has become a very important component of our tourism offerings. The Government of the Virgin Islands expects that the legendary floating restaurant and bar will continue to provide the same level of enjoyment as it has over the years, and for many more years to come in the Territory.
The Caves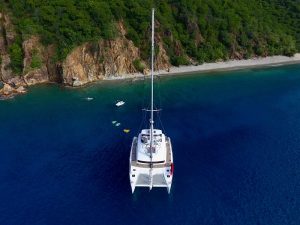 One of the top snorkel spots in the BVI. Located at Treasure Point in Privateer Bay. The 3 shallow caves offer spectacular rock formations, crystal clear calm water, and an abundance of tropical fish and sponge formations. The holes in the top of the caves let sunlight through giving an aquarium-like snorkel experience. The first cave will captivate you the second you go inside, you will have an incredible view ahead of you but make sure you watch out for sea urchins. When you go to the second cave you will notice the water is not as deep and has bigger schools of fish. The last cave is perhaps the most captivating one, colorful fish, swimming in big schools, will enchant you.
The Indians
Known by this name because these rock pinnacles look like an Indian bonnet located off Pelican Island. The area is a shallow crystal clear experience for snorkelers and divers to see not only reef fish, but ocean fish as they swim by. Pelicans dive-bomb the baitfish as these ocean fish chase them. There are large coral colorful heads and canyons from the steep pinnacles rising out of the water. This is very popular for Scuba divers s it is a moderate dive with a nice easy profile.
Peter Island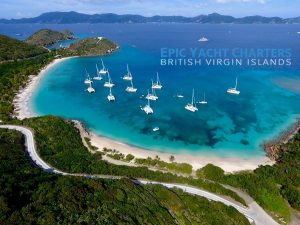 This island is home to the luxurious Peter Island Resort & Spa which is currently undergoing rebuilding and will be available for bookings and restaurants operating in 2021. Peter Island is largely undeveloped, offering miles of paved paths for walking. Here you'll find dramatic views of other islands from the top, a quiet long white beach to enjoy on one side of the island, and a darker and more secluded beach on the other side. A local steel drum band plays every Sunday afternoon with a West Indian brunch. Deadman's Bay gets it names for the pirates that Blackbeard left on nearby Dead Chest island, who subsequently drowned swimming to Peter Island. This is where the phrase "15 men on a deadman's chest" comes from in a fictitious song.
Salt Island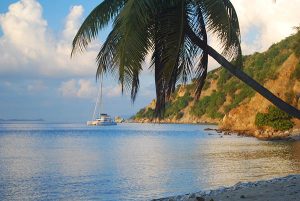 Salt Island is the location of the RMS (Royal Mail Steamer) Rhone shipwreck, one of the first iron ships built. It sank in a hurricane in 1867 on the western end of the island. The wreck currently lies in 20-80 feet of water and is heavily encrusted with colorful corals and sponges. The support beams of the bow are exposed and look like Greek columns and the massive propeller can be seen while snorkeling. The movie "The Deep" starring Jacqueline Bisset was filmed here. This is definitely one of the best Scuba dive sites in the Caribbean.
Virgin Gorda
This "Fat Virgin" was named by Christopher Columbus. Spanish Town and Leverick Bay are quaint local villages with many Caribbean style shops and restaurants.
The Baths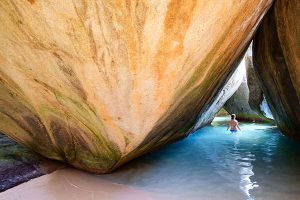 This is the most famous natural attraction in the BVI. The most well-known attraction on the island, these giant boulders or batholiths, brought to the surface by volcanic eruptions, are scattered about forming a beautiful grotto and tranquil pools to wade in and walk along the shore over and under rocks with rope guides and wooden steps. After walking to the top you can enjoy a nice cold cocktail at "The top of the Baths" restaurant. Top of the Baths is on a hill overlooking the scenic views of the Sir Francis Drake channel. It includes a restaurant, bar, pool, and collection of shops – all with panoramic views of the BVI.
North Sound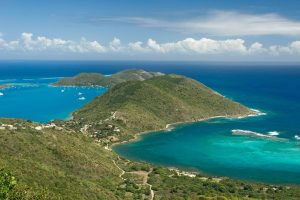 This large and protected bay is surrounded by the northern end of Virgin Gorda, Mosquito Island, Prickly Pear Island, Eustatia Island, Saba Rock, and Necker Islands. The area is a boater's paradise given many protected anchorages and water activities. There are many high end resorts in the area, including Bitter End Yacht Club, Saba Rock, and Oil Nut Bay. Mosquito and Necker Island are owned by billionaire Richard Branson and Eustatia Island is owned by Google founder Larry Paige. There are several beaches for activities and snorkeling galore. Enjoy looking for the encrusted cannons on the Eustatia Reef. South Sound lays to the south and offers protection against storms.
Saba Rock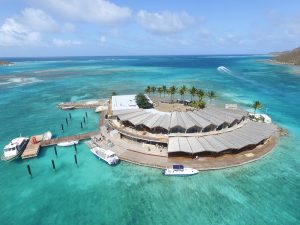 Saba Rock, an iconic place in the middle of the British Virgin Islands, attracts sailors, adventurers, travelers, yachtsmen, divers, kitesurfers as well as vacationers. The uniquely relaxed island atmosphere and stylish gastronomy will delight all fans of good food and drink. As locals say, there is no better place to party in the whole Caribbean.
We have been following the progress of the rebuilding of Saba Rock and are excited to see a new look for when they open for the new 2022 sailing season. Saba Rock is a small island of the British Virgin Islands in the Caribbean, approximately an acre and a half in size. The island contains a small hotel, restaurant, bar, and gift shop. A dock is available for day visitors and a large mooring field accommodates yachts staying overnight
The Bitter End Yacht Club
The world's premier boating, sailing, and watersports resort. Featuring 47 oceanview cottages, nearly a mile of beach and waterfront, a full-service marina (suitable for yachts to 240-feet), and 70 surge-free mooring balls for transient charter and cruising yachts. They have been welcoming couples and families since 1975.
Hurricane Irma devastated 64 acres in 2017, but no storm of any size can extinguish the BEYC spirit. Over the past three years with the support of our seafaring community around the globe, we've been working hard to bring back the place we all love so much—only better. So thanks for standing by on this leg of our journey, we could not make this comeback without you. Watch our VIDEO!
Oil Nut Bay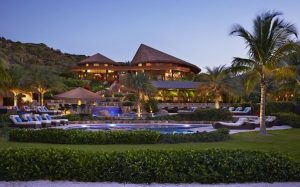 This brand new exclusive 300-acre resort is on the furthest eastern point of Virgin Gorda. This resort offers yachting visitors safe dockage and use of the facilities. At the resort, there is an 88-slip Marina that can accommodate boats up to 100 feet and also features a selection of artisan shops. The restaurant on the beach serves lunch and you can stroll along the long beach facing the nearby Eustatia reef where you can snorkel or just sit under a palm tree with a cocktail. Oil Nut Bay offers a magnificent variety of amenities and activities for families and couples. The resort has two tennis courts, a wonderful beach, communal pools, water-sports activities, hiking trails, gym, spa as well as the Nut House (Kid's Club) and Nature Center exteriors.BEY
Anegada
Anegada is known for its long white sand deserted beaches and Caribbean lobsters. Nicknamed the "Drowned" island, this coral reef island differs from the rest of the BVI as it is not volcanic in origin. Anegada is 10 miles long by 2 ½ miles wide with its highest point being 28 feet. It's surrounded by a horseshoe reef that is 18 miles long, making it the third largest reef system in the world. The reef offers spectacular snorkeling and calm waters provide an abundance of Caribbean lobster served to you by the warm people of Anegada. Island tours take you to conch island and watching flamboyant flamingos.
Cow Wreck Beach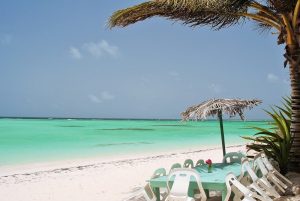 This beach was named for a ship that sunk off the coast in the early 1900's. The vessel was carrying cow bones that were slated to be ground for fertilizer. If you look close enough when you snorkel the long barrier reef, you just may see them! Cow Wreck also has a beach bar and restaurant. Literally just turn left at the cow skull on the corner of the road and you will find yourself at this remote beach. Learn to kite-surf or rent the gear from a local instructor.
Loblolly Beach
Ranked one of the world's best beaches, Loblolly Beach boasts miles of secluded, unspoiled sand lined with hammocks and sun shelters.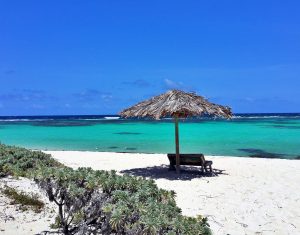 For sandy recreation, explore its beach bars and restaurants, 360-degree lookout, or a 50-foot walk out into the ocean. Located on Anegada's northern shore, this is one of the best shore-entry snorkeling spots in the Caribbean, where visibility can exceed 100 feet on a calm day. Loblolly beach is the home of The Big Bamboo Restaurant & bar. A colorful and lively atmosphere, this large open-air dining room and bar area surrounded by an abundance of sea-grape trees. Enjoy snorkeling and your barman's famous Anegada rum punch. Cottages are also available for an overnight stay or longer.
Anegada Beach Club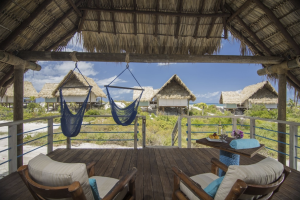 The Anegada Beach Club offers 15 suites for those who wish to stay on this beautiful stretch of beach for a couple of days. Onsite fun can be had on the beach, with volleyball and badminton, or in the water with kayaking, snorkeling, paddle boarding, and kiteboarding. The resort also has a pool that is great for swimming with kids. After working up an appetite, dig in at the onsite bar and restaurant, which is open for breakfast, lunch, and dinner daily.
Anegada Reef Hotel, Potters, Neptune's Treasure & The Lobster Trap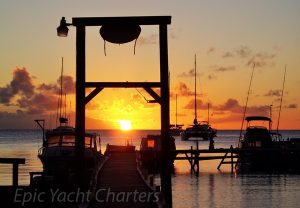 The local restaurants in Anegada cut oil drums in half & make them into fire grills. Wood is then chopped from local pines trees and the freshly caught lobster from the morning is cooked to perfection. Drizzle warm butter over it with a side of West Caribbean beans & rice with your feet in the sand under the moonlight for a once-in-a-lifetime dining experience.
Jost Van Dyke
Bubbly Pool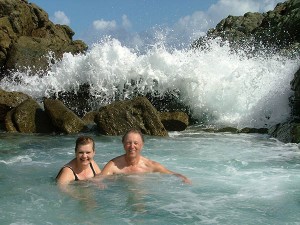 If the north swell is running, the Bubbly Pool becomes a natural jacuzzi. Access this natural feature by a lovely walk through the mangroves. As soon as you arrive, relax in the natural pool as waves crash through a small gap in the cliffs and create a natural fizzy bubble bath or as we call it, Mother Nature's Jacuzzi. When the north swell is up, the pool bubbles and makes for an amazing experience! If the Atlantic is calm, expect that the Bubbly Pool will be too.  It is still a great place to take a dip and check out the little reef fish.  Therefore, the Bubbly Pool is an invigorating experience under the right conditions or a tranquil lull in a busy Jost Van Dyke day.
Sandy Spit
Sandy Spit is a small island that lost its only large palm tree during Hurricane Irma. Locals are planting new ones and soon the island will look like the old "Corona Island" which you can walk around in two minutes.
Foxy's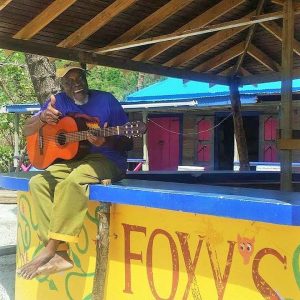 Foxy's is the most famous beach bar in the Caribbean. Started as a shack in the 1960s that would be open for one day, this beach soon grew to be one of the top busiest New Year's Eve party spots in the world. Jimmy Buffet is rumored to have written several songs while sitting at Foxy's.
This bar is full of character, particularly the character of Foxy himself, who greets visitors with impromptu songs to a calypso beat. Foxy's New Year's Eve Party – is well known the world over for throwing one of the biggest and best New Year's Eve (or "Old Years' Eve") parties anywhere!
Foxy also hosts the annual Wooden Boat Regatta. Get your T-Shirt at the boutique run by his wife.
Beach Front Bars
Beachfront bars, such as Ivan's Stress-Free Bar (from Kenny Chesney's song) and the Soggy Dollar Bar are popular in Jost Van Dyke. The Soggy Dollar Bar is named after the patron who swam ashore with money in his pocket to buy drinks. "Perhaps it's the setting of White Bay, the thirst from the swim, the perfect blend, or just because of the tradition of the Original Painkiller cocktail at the Soggy Dollar… whatever the reason, welcome and enjoy.  Stay Soggy my friends…"
Sidney's Peace and Love is one of the few places you still get to drink on the honor system and put your money in a jar.
Tortola
Cane Garden Bay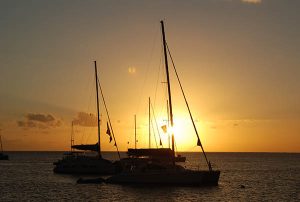 Located on the northwest side of Tortola. You'll spend the day at this beach swimming in the turquoise water, renting a boat or kayak, snorkeling around the beach's western edge and enjoying the great food. And when the sun goes down, Cane Garden Bay turns up. Happy hours are aplenty and live music wafts from local hotels with thrumming bars like Quito's Gazebo, Elm and Myett's – plus, chances are you'll be dancing. The long beach provides magnificent sunsets. When winter conditions are just right surfers flock to the bay. Restaurants and bars serves West Indian food and Caribbean drinks for everyone while the crowd enjoys live music.
Trellis Bay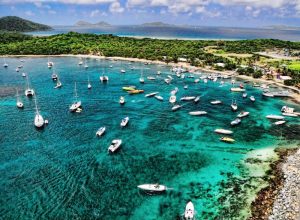 This bay offers an ideal pick-up and drop-off location because it is just across from Beef Island international airport. The view from this bay in the eastern side of Tortola is home to the airport and looks at tiny Marina Cay, Great & Little Camanoe, Scrub Island, and Guana Island. Trellis Bay offers a "family-friendly" full moon party and the unique Aragorn Studio whose metal sculptures are lit up during the full moon party with entertainment from moko jumbie stilt dancers, limbo contests, fire jugglers, and local musicians.
Marina Cay
This tiny island sustained major damage after Hurricane Irma and is in the process of rebuilding. There is a restaurant currently on the beach. There is also an easy Scuba diving reef called "Diamond Reef" across from Marina cay and the entrance to Scrub island.
Road Town
Tortola's capital city is situated in the horseshoe-shaped bay of Road Harbour on the south coast of the island. "The roads" is a nautical term for an area that isn't as protected as a harbor, but a place where ships can come in, which the city gets its name from. Road Town being the capital city has lots of shopping and dining to offer visitors along with banking and other amenities.
Sage Mountain
Mount Sage National Park is a 96 acre protected area and is Tortola's highest peak, 1,1716 feet.
Situated in western Tortola, about a 20-minute drive southwest of Road Town, Sage Mountain
National Park is open from dawn to dusk. You can get there via car, shuttle or taxi. There are 12
looped hiking trails that wind through the park and hikers can access its grounds for a minimal fee.
The vegetation is semi-rain forest. There are many hiking trails to enjoy. The park provides spectacular views of many BVI islands along with the USVI islands of St. John and St. Thomas.
Restaurants
Most of Tortola's popular places for top-notch cuisine are open again. Some of the best restaurants include The Dove Restaurant, Brandywine Estate, A Taste of India, The Red Rock Restaurant &Bar, Fantasia by Gorgio's, Lady Sarah's, Charly's, and The Sugar Mill restaurant.
Nanny Cay Village
Home to a large upscale expanding marina, hotel, shops, and restaurants, Nanny Cay Village is an up-and-coming nautical village in Tortola. Located between Road Town and West End, the marina hosts many of sailing's top international events such as the ARC (Atlantic Rally for Cruisers) & the popular BVI Spring Regatta. You'll find "yachties" from around the world gathered here. Recently an outer marina has been constructed to accommodate more visiting yachts.
Soper's Hole
Also known as West End, this quaint area of Tortola is now open to visiting yachts, and eateries and bars are happy to serve great meals and local cocktails. This is one of Tortola's two ferry terminals (with arrivals and departures from St Thomas, USVI) with a new custom and immigration office.
Sample Itinerary
Having a hard time visualizing your crewed yacht vacation in the BVI? Take a look at a 7-day sample itinerary to get the ideas flowing and plan your trip.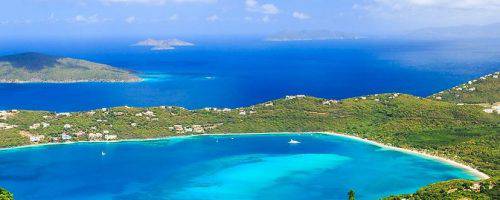 "Must Sees" In BVI
While everything in the BVI is stunning, there are a few things not to be missed. Take a look at our favorite anchorages, restaurants, beach bars and shore excursions.