Being a territory of the United States of America since 1917, the United States Virgin Islands (USVI) is a group of islands located in the Caribbean Sea and neighbors to the British Virgin Islands (BVI).
Three principal islands make up the USVI and around 50 smaller islands, inlets and cays are part of this exotic Caribbean island destination. We highly recommend exploring the islands, cays and bays aboard a luxury crewed charter yacht. Yachts pick up and drop off on St Thomas in various marinas. Follow the beaten track and see the highlights or veer a little off track and let your crew show you a few special attractions, secluded bays and beaches.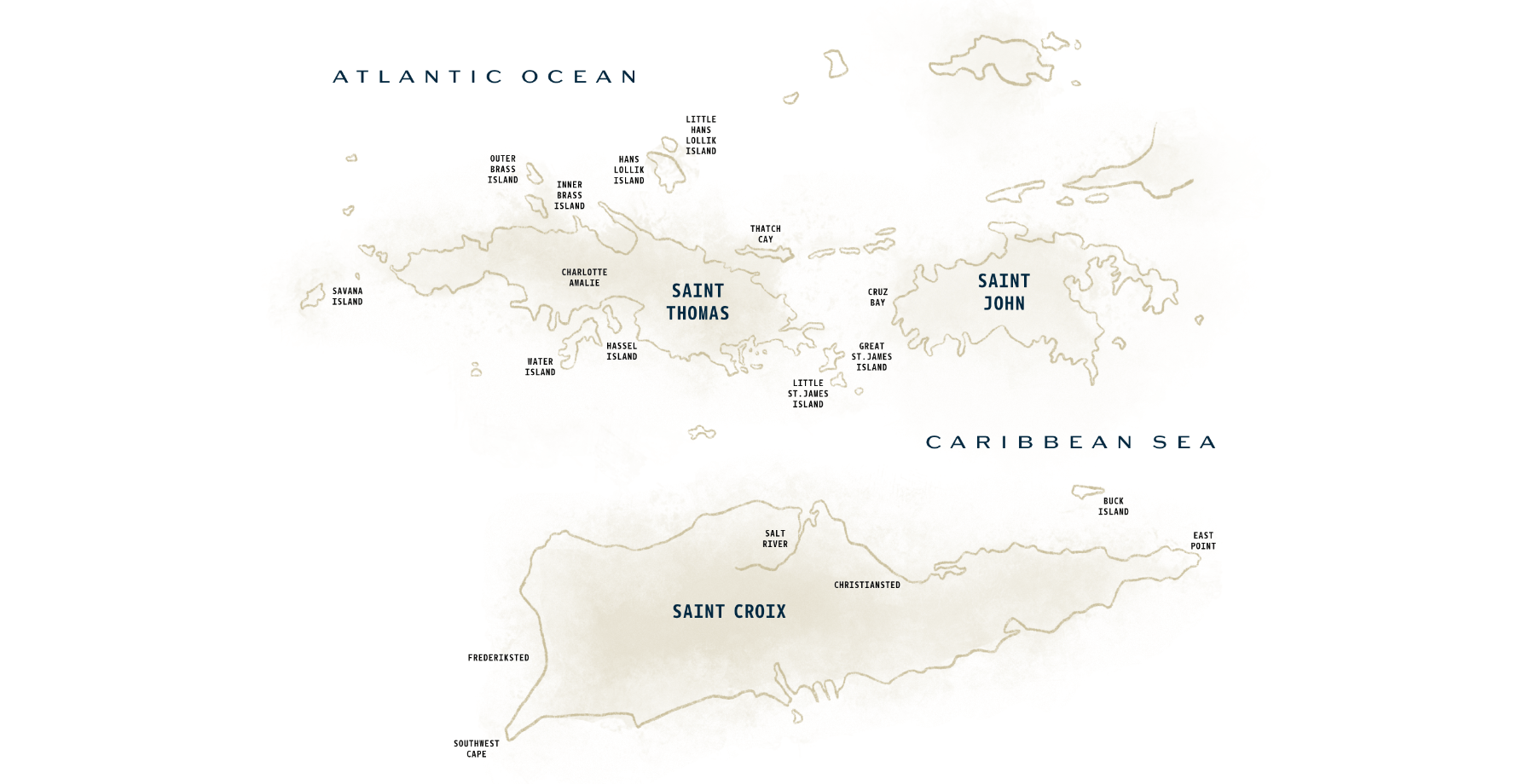 St. Thomas, St. John, and St. Croix are the largest of the island group and are the most populated with the infrastructure for tourism. Hotels, villas, and beach resorts are in abundance and duty-free shopping is right up the alley for foreign tourists. Of course, the beaches and island life are large attractions to the idyllic "America's Paradise".
Aboard your charter yacht, you can enjoy a variety of exhilarating water activities from sailing short distances, world-class Scuba diving, deep sea fishing, snorkeling, kayaking, and paddle boarding. Paragliding and jet skiing are available by tour companies and can be arranged by your crew. Get certified as a Scuba diver or just discover the sport first. See more than 500 species of fish and lots of coral reefs while snorkeling. Land activities will take you on hiking, biking, or eco-tours to awe-inspiring views!

"EPIC YACHT CHARTERS AND MICHELLE FACILITATED AN INCREDIBLY SMOOTH BOOKING PROCESS AND WERE PROMPT IN THEIR RESPONSES TO ANY OF OUR QUESTIONS"
There are a few things in USVI not to be missed. Take a look at our favorite anchorages, restaurants, beach bars and shore excursions.
Having a hard time visualizing your crewed yacht vacation? Take a look at a 7-day sample itinerary to get the ideas flowing and plan your trip.