Let Epic Yacht Charters customize your next unforgettable Caribbean vacation and leave the planning to your crew.
Here is a sample of what to expect on your all-inclusive charter yacht vacation.
You may also search all available yachts in the USVI here.

St. Thomas to maho BAY St. john
After you arrive at St. Thomas International Airport (STT), a taxi will take you on a scenic drive to Redhook, on the west side of St. Thomas, where your crewed yacht will be waiting for you at American Yacht Harbour. After a safety briefing and yacht orientation from your crew, you will leave the dock for Cinnamon Bay on St. John. After lunch onboard Snorkel the nearby reefs before taking a leisurely sail to Maho Bay, St. John. Here you can enjoy watching the turtles come up for air, walk on the beach, or paddle board around the bay. Enjoy a memorable sunset while sipping on a Captains Cocktail and Chef's appetizers. The perfect way to unwind after traveling to paradise.

Enjoy a pleasant breakfast, before your Captain takes you over to Mary's Point or Whistling Cay for a guided snorkel tour. Learn about the coral reef ecosystem and fish/coral identification. Return to your yacht for a lovely lunch before a short sail up the channel to Waterlemon Cay, St John. Here there is a nice shore-side trail to the Annaberg Ruins where you can enjoy a historical tour of the sugar plantation. You can also choose a shorter walk up to Murphy's Mansion to experience amazing views over the bay. Nearby the mooring field you will have an opportunity to kayak, paddleboard, snorkel, or dive around the Cay. For the fishermen in your group, there are salt flats for bone-fishing or fly-fishing.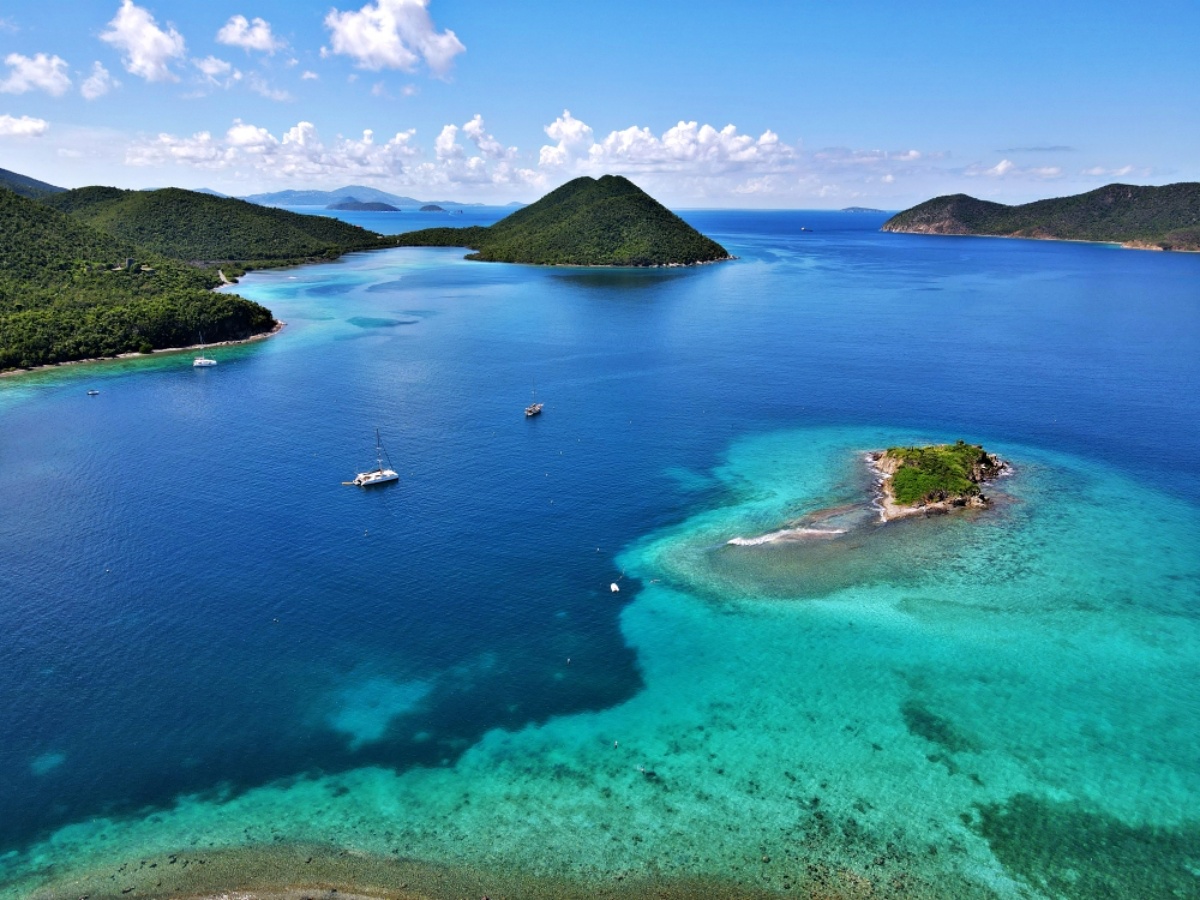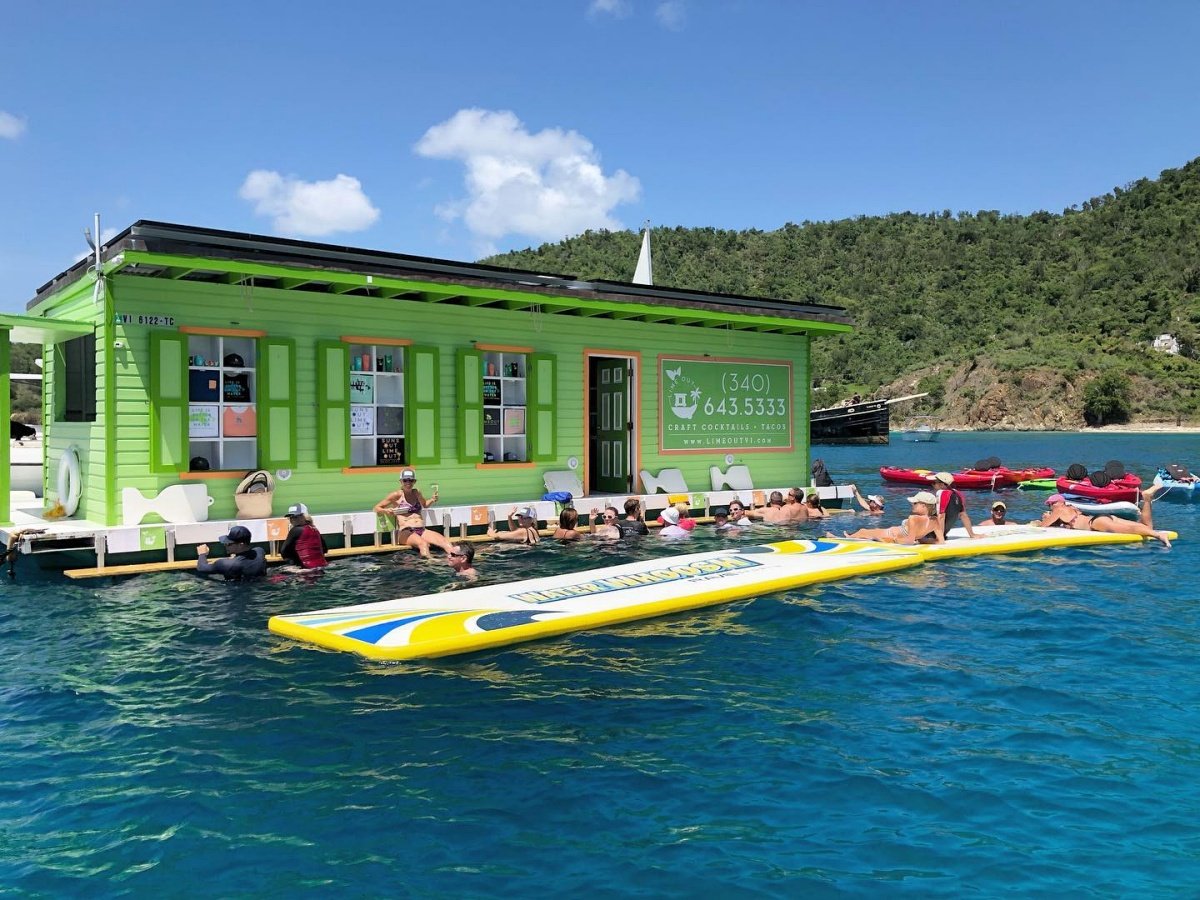 Enjoy breakfast onboard, followed by a hike/snorkel at Waterlemon Cay. Or you may choose to motor sail up to Newfound Bay for some fishing and lobster hunting. Afterwards continue to Coral Bay where you can walk around the quaint town. You have the opportunity here to visit the swim-up festive "Lime Out" floating bar or you can enjoy a quiet afternoon on the gorgeous white sand or relax on board. Other options include snorkeling at Booby Rock, a SCUBA dive, or take a hike on Ram Head Trail for an Epic sunset view. 

After an early breakfast, you can decide whether to stay in the St Thomas area or enjoy sailing a few hours South to St. Croix. (This is an option at your discretion and may take 4-5 hrs)
If you are interested in a longer beam reach sail then St. Croix is a great diversion from the beaten track. Sailing to the largest island in the Virgin Islands allows you to do plenty of fishing along the way.
Day 1 St. Croix
Spend the day at Buck Island which is the most beautiful place in all of the United States Virgin Islands. Established as a National Treasure, Buck Island is a Turtle Hatching location. During June and July, Turtles from all over come here to lay their eggs. The western point is covered in the purest of white sand, with the eastern point having a vibrant barrier reef teaming with fish. As there is no fishing of any kind allowed here, the fish will swim right up to you which is an amazing sight. 
Day 2 St. Croix
Sail the North Shore of St Croix, stopping at Cane Bay for lunch and a swim. There are coral gardens here in about 20 feet of depth, dropping off to hundreds of feet, just a short swim away. This is an amazing wall dive where you will encounter tons of sea life. If anyone in your group is interested in Scuba diving, this and Salt River Canyons are both amazing. 
For the more adventurous, you may wish to rent a jeep and explore the island. Visit the rainforest, drive to the Easternmost point in the USA, try the Buccaneer Golf course for a unique island golfing experience, tour the Danish fort of Christiansvaern, Fort Frederick, Estate Whim, the famous Cruzan Rum factory or Sandy Point Wildlife Refuge at the Westernmost of the Island.
There are also countless more dive sites, hiking trails, and beach bars, etc. we can provide more info on these based on your interest.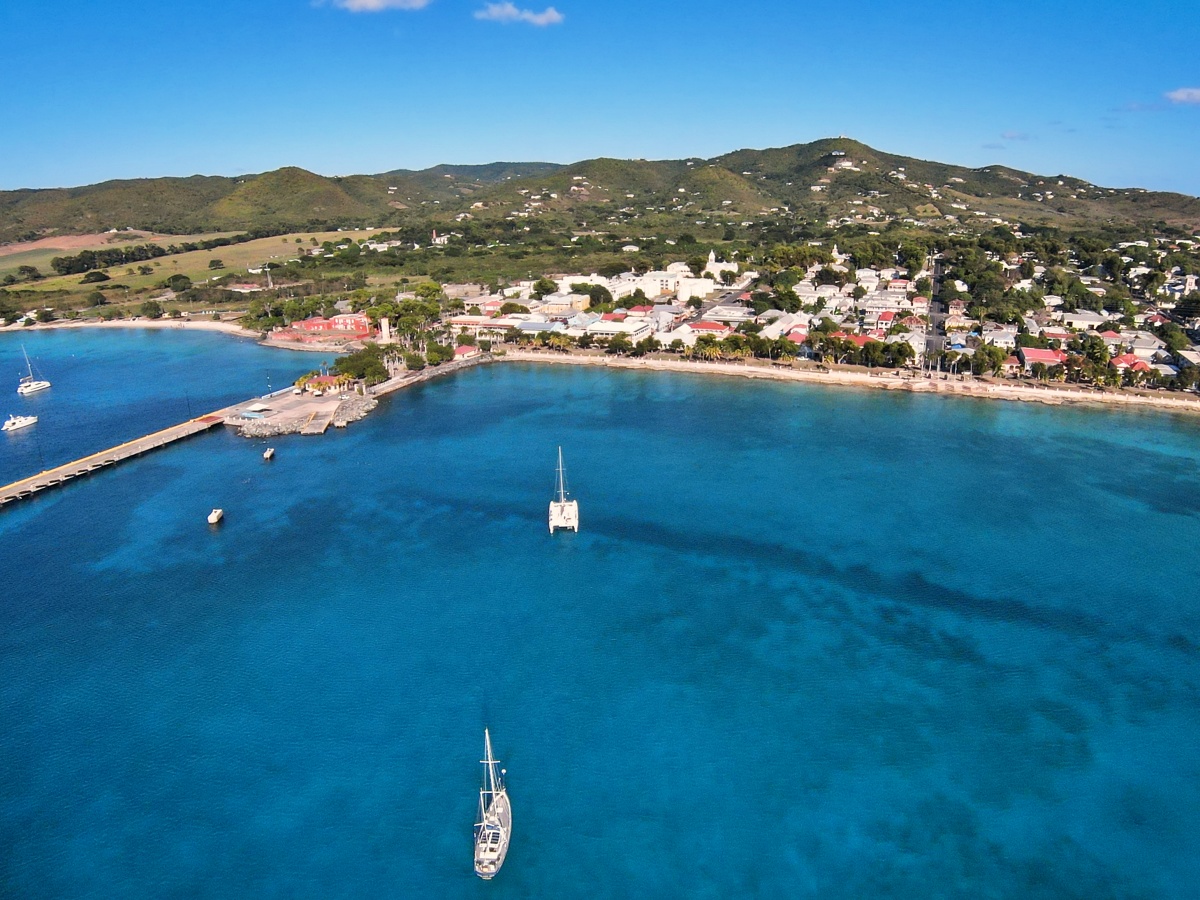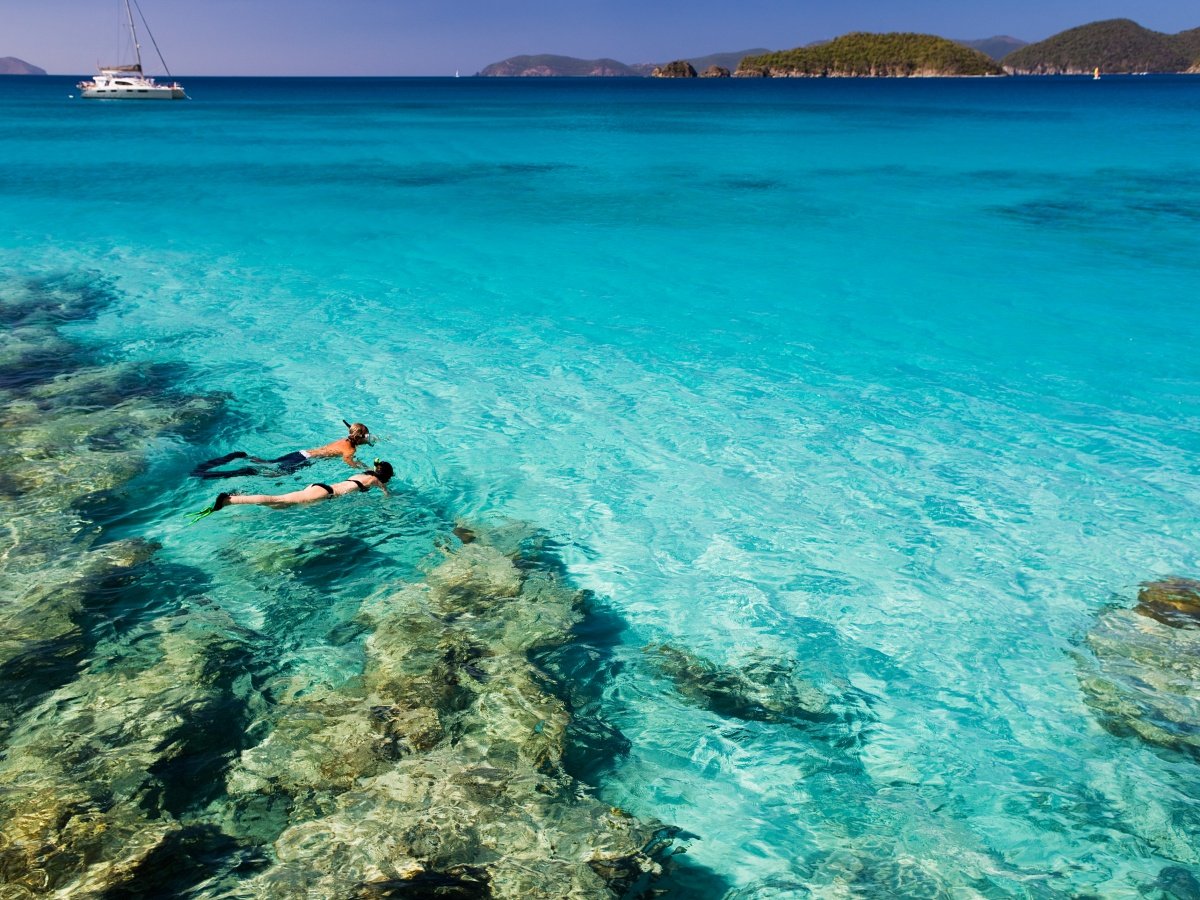 You crew will sail over to Great St. James and anchor in Christmas Cove. Here are some of the best snorkeling spots, where spotted eagle rays and turtles are in abundance. Close to shore is a shallow ledge where a large variety of smaller colorful fish hide. This anchorage is part of the Parks Division and is also the permanent anchorage for "Pizza Pi"where homemade pizzas are sold to neighboring charter yachts.  Not too far west, close to the anchorage, lays "Cow and Calf" which is perfect for SCUBA diving. Later in the afternoon set sail for historic Buck Island on St. Thomas to enjoy a quiet evening with a pretty sunset. 

After breakfast, snorkel the wreck of the Cartanza, an old freighter with a fascinating history. Or you may want to take the dinghy to snorkel with the turtles at Turtle Cove. Head off on a downwind sail to Honeymoon Beach, Water Island. Enjoy lunch onboard and then spend the afternoon on the beach or rent golf carts and explore the island. At sunset, it is nice to slowly motor through the cuts through historic downtown Charlotte Amalie. Enjoy cocktails and appetizers while your crew anchors in the harbor or you may chose to docks at Yacht Haven Grande. Enjoy some local nightlife or an Epic theme party onboard.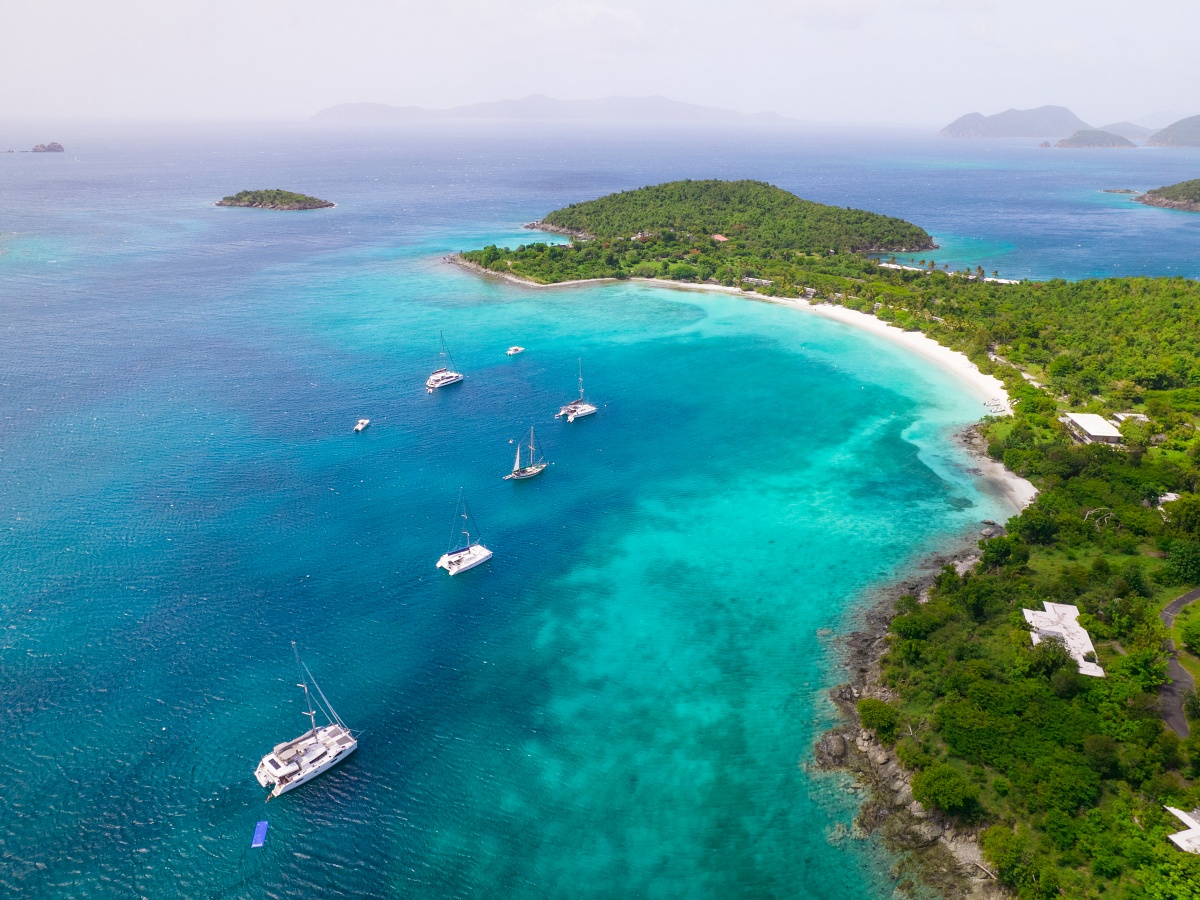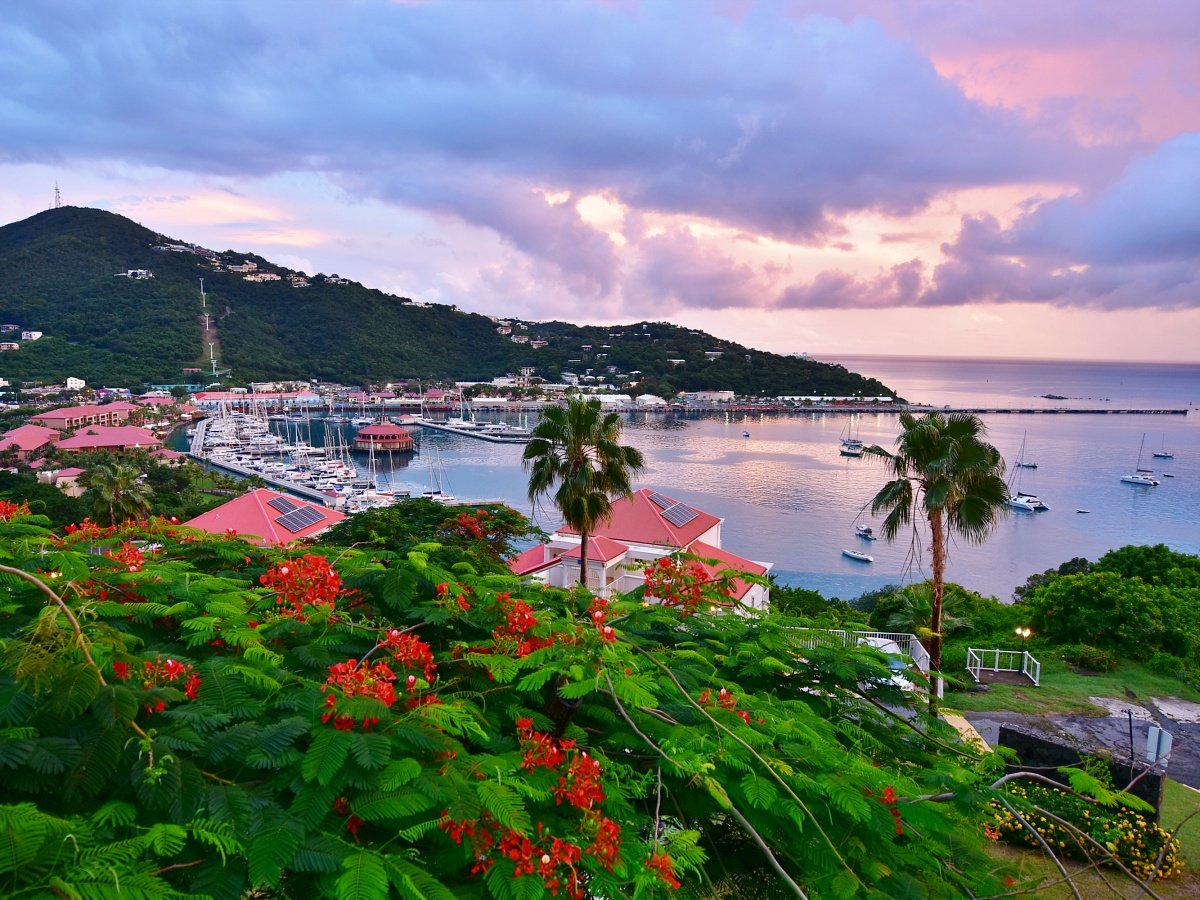 After breakfast, you have the chance to see more of the historic Charlotte Amalie. Check out Emancipation Gardens, the 99 steps, and the historic Fort Christian. Take advantage of duty-free shopping at the vendor's plaza or in any of the downtown boutiques. Your crew will arrange transport to the airport for you or to your onward accommodations if you decide to stay in paradise a little longer!