The United States Virgin Islands (USVI) is open for charter yacht vacations this summer. The British Virgin Islands (BVI) has announced their opening (with some restrictions), and until all is clear we can still enjoy the beauty that is waiting for us in St Thomas, St John, and St Croix.
We have compiled a sample itinerary that will give you an idea of how much you can enjoy your charter vacation without leaving the US waters. The crew is always happy to discuss and change the route depending on the weather and of course your suggestions. The all-inclusive charter week offers you a private Captain and Chef (additional crew on larger yachts), luxury en-suite cabins, all meals, snacks, all beverages including ship's bar, appetizers, cruising permits, and mooring ball fees. All meals enjoyed ashore will be at your expense.
WE OFFER YOU TWO EXCITING ITINERARIES
ITINERARY NO 1.
DAY 1
After your arrival at the St. Thomas International Airport (STT), a taxi takes you on a scenic drive to the West side of St. Thomas at Red Hook or to Yacht Haven Grande Marina in Charlotte Amalie depending on where your crewed charter yacht is docked or anchored. Your crew will advise on transportation and arrival information.
You may board your yacht at Noon and in Caribbean style, cold local specialty cocktails will be served. From American Yacht Harbor in Red Hook, you can motor or sail to Cinnamon Bay on St. John for lunch onboard. Snorkel the nearby reefs and then take a leisurely sail to Maho Bay, St. John where you can enjoy watching the turtles come up for air, walk on the beach, or paddleboard around the bay which is very protected for your night anchorage. This is also where we have enjoyed memorable sunsets while sipping on a cold beverage and hors d'oeuvres. Just a good way to unwind after traveling to paradise.
DAY 2
Enjoy a pleasant breakfast, then dinghy over to Mary's Point or Whistling Cay for a guided snorkel tour, learning about the coral reef ecosystem and fish/coral identification. Return to the yacht for a lovely lunch on board and a swim. Enjoy a short sail up the channel to Watermelon Cay, St John. There is a nice shore-side trail to the Annaberg Ruins where you will enjoy a historical tour of the sugar plantation and slavery. You can also choose a shorter walk up to Murphy's Mansion with amazing views over the bay. Nearby the mooring field you will have an opportunity to kayak, paddleboard and snorkel, or dive around the Cay, and for the fishermen, there are salt flats for bone-fishing or fly-fishing. Another calm anchorage for stargazing.
DAY 3
Breakfast followed by a nice hike/snorkel at Waterlemon Cay or motor sail up to Newfound Bay for some fishing and lobster hunting. Continue on to Coral Bay to enjoy some time walking around this quaint town or the swim-up festive "Lime Out" floating bar or sail to Salt Pond Bay. Enjoy a quiet afternoon on a gorgeous white sand beach surrounded by gorgeous views. Other options include snorkeling at Booby Rock, a Scuba dive, or take a hike on Ram Head Trail for an Epic sunset view with St. Croix in the distance. Another stop-over at Hansen Bay for some fun on the tube and paddleboards is a fun option.
DAY4
After an early breakfast, you can decide whether to stay in the St Thomas area or enjoy sailing a few hours South to St. Croix. (This is an option at your discretion and may take 4-5 hrs)
If you are interested in a longer beam reach sail and fishing along the way and exploring the largest island in the Virgin Islands territory, then St. Croix is a great diversion from the beaten track. It is quiet, a very friendly island with a fascinating history. If you are already on the South end of St. John it will be easy to depart roughly 35 miles to the South where you will be able to see how long the island of St. Croix is. This tropical island is famous for world-class Scuba diving and fishing on the North Shore, snorkeling with sea turtles at Buck Island, and fascinating historical stories.
For the more adventurous, you may want to rent a jeep and do a wall dive at Cane Bay Scuba. Explore the rainforest where you can stop at Norma's Domino club where you can feed beer to the drinking pigs, beautiful beaches, and drive to the Easternmost point of the land of the USA. Maybe a round of golf? Try the Buccaneer Golf course for a unique island golfing experience. Tour the Danish fort of Christiansvaern near the anchorage. See Fort Frederick, Estate Whim, or the famous Cruzan Rum factory. Dance the night ashore to local bands and then sail back to St. Thomas in the morning of Day 6.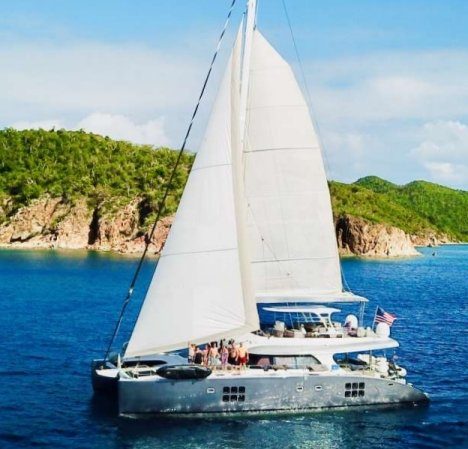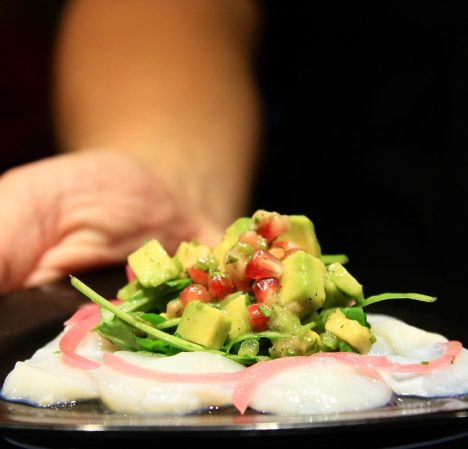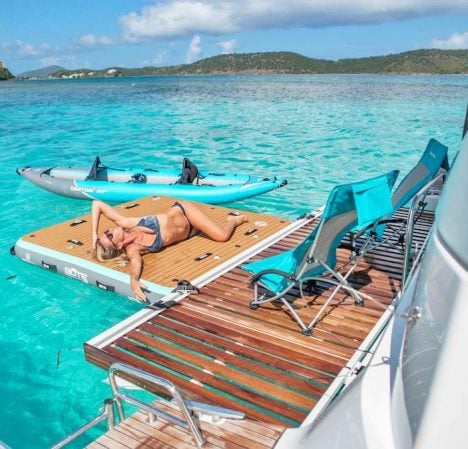 Day 4
If you chose not to sail to St. Croix you can continue here. After a hearty breakfast, Enjoy a downwind sail to Lameshur Bay for a lunch stop and water sports. In the afternoon sail to Cruz Bay on the Western side of St. John. Your crew will moor the yacht near the harbor and take the tender in to explore this very colorful town and meet the friendly locals at Mongoose Junction. Stop in for a cold one at the street-side Woody's bar with a World famous happy hour. The yacht will find a calm anchorage near Caneel Bay for the night where you can enjoy another perfect sunset over St. Thomas.
Day 5
Breakfast followed by lots of water-sports after a beam reach sail to Magens Bay. Weather permitting this is the perfect spot for wakeboarding, paddle-boarding, water skiing, and tubing. Not up to the water fun? Chill out on the beach where you can find secluded sections of the beach all to yourself or stop at the Beach Bar and enjoying local cocktails.
Day 6
Motor or sail over to Great St. James where you can tuck into Christmas Cove. Here are some of the best snorkeling where spotted eagle rays and turtles are in abundance. Close to shore is a shallow ledge where a large variety of smaller schools of colorful fish hide. This anchorage is part of the Parks division and mooring balls are free. This is also the permanent anchorage for "Pizza Pi" where homemade pizzas are sold to neighboring charter yachts.  Not too far West lays "Cow and Calf" which is perfect for Scuba diving near the anchorage. Set Sail for historic Buck Island on St. Thomas and enjoy a quiet evening, enjoying the sunset and the pretty scene.
Day 7
After breakfast, snorkel the wreck of the Cartanza, an old freighter with a fascinating history and/or dinghy over to Turtle Cove to swim with the turtles. Head off on a downwind sail to Honeymoon Beach, Water Island. Enjoy lunch on board and then spend the afternoon on the beach or rent golf carts and explore the island. At sunset, it is nice to slowly motor through the cuts through historic downtown Charlotte Amalie and enjoy cocktails and hors d'oeuvres while your crew anchors in the harbor or dock at Yacht Haven Grande (dockage at charterer's expense). Enjoy some local nightlife or enjoy an Epic theme party.
Day 8
After breakfast, you have the chance to see more of the historic Charlotte Amalie. Check out Emancipation Gardens, the 99 steps, and the historic Fort Christian. Take advantage of duty-free shopping at the vendor's plaza or in any of the downtown boutiques and if you are carrying your purchases, a taxi will be on standby to return you to the dock. Now it is time to pack and say farewell to your crew until you return for the next unforgettable trip on an Epic Yacht Charter. Your crew will arrange transport to the airport or accommodations if you decide to stay in paradise a little longer!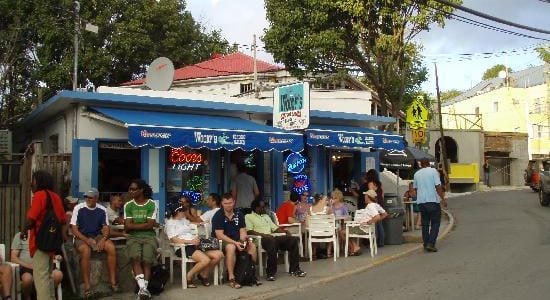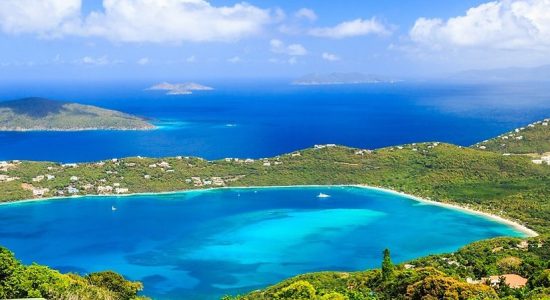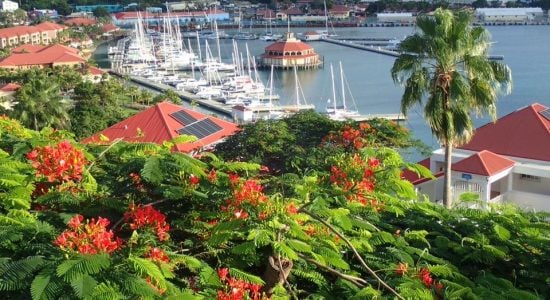 ITINERARY NO 2:
Day 1:
After you arrive at the St. Thomas International Airport (STT), a taxi takes you on a scenic drive to the West side of St. Thomas at Red Hook or to Yacht Haven Grande Marina in Charlotte Amalie depending on where your crewed charter yacht is docked or anchored. Your crew will advise on transportation and arrival information. Motor to Water Island nearby especially if you arrive later in the afternoon.
Water Island is a charming little island located just off the south shore of Saint Thomas. It has 2 bars on opposite ends of gorgeous Honeymoon beach. Dinghies often have live music, especially all day on Sundays. On the other end of the beach is a shack that offers movie night on Monday nights on a projection screen between two palm trees starting at sunset. They also sell drinks and food, and everyone gathers around on sun chairs or blankets. There is a protected snorkeling area, and sometimes there can be a little bit of nightlife here.
Day 2:
Sail to Buck Island
Buck Island is an uninhabited island a little further south of St Thomas. Turtle Cove is a famous spot for snorkeling. In shallow water, you can easily access a shipwreck called the Cartanza, and see tons of fish and turtles. We would likely sail here and have lunch aboard, snorkel, and maybe take the off-path cactus hiking up to the lighthouse.
Sail to Christmas Cove
Christmas Cove is one of our favorite spots, we spend almost all of our time here. It is a well-protected cove behind the island of Little St James. There are tons of eagle rays and turtles here, and it is also home to Pizza Pi, a floating pizza restaurant. This is also a great place for watersports such as tubing, wakeboarding, and stand-up paddleboarding.
Day 3:
Sail to the secluded, beautiful Hans Lollik Island
This is one of the more remote stops, where most times we would have the entire island to ourselves. There is a beautiful beach with lots of shade and even places to have a fire. Snorkeling is great right off the back of the boat, and I have caught lobster here many times before.
Weather permitting, we might spend the entire day and night here. We may anchor in Magens Bay or carry on to Lovango Cay.
Day 4:
Sail to Lovango Cay
Lovango Cay was first populated in 1728. By 1917 the population was 49 and it had one of the first schools built in the territory. It also had the last legal brothel in the territory and was for many years a destination for the many colorful mariners who were native to the area at the time. This is where the name came from (Lov An Go). Today it has a fine dining restaurant called Zozos on one side as well as a handful of private residences (all off-grid) and on the other side it is secluded.
The backside of Lovango between Lovango and Congo has some of the most beautiful waters I have ever seen, incredible snorkeling in shallow water, spectacular diving on the far side of Congo with a 90-foot drop, the largest and scariest cliff jumping location I have ever seen named Carvel Rock and a huge Cave. Carvel was featured in The Amazing Race 25, where the 11 competing teams had to climb across the top of the rock before jumping off into the ocean. It was also used as target practice when ships unloaded their cannons before entering Cruz Bay St. John. It was named Carvel because it looks and is about the size of the ship of the same name.
Sail to Caneel Bay, Saint John
Caneel Bay is world-famous. Built by Laurence Rockefeller. In 1956 he also donated land to the Federal Government to establish a National Park. The 5000 acres became the nation's twenty-ninth National Park. Since then other donations have been made and presently the Virgin Islands National Park includes 7200 acres of land and 5600 acres of underwater land. Caneel Bay was the only resort ever to be allowed within the boundary of the National Park.
After Hurricanes Irma and Maria, the resort sadly never reopened. The land has since been largely reclaimed by nature, making once private beaches now open to the public. While the resort itself is off-limits, the entire property is still very beautiful. Perhaps even more so as some of the cottages are now growing trees and vines throughout.
There are several beaches here to choose from, and Cruz Bay is right around the corner with lots of beach bars, dining, and a local farmers market of fresh fruits and hand-made items such as wooden bowls and conch horns. This is another great spot for watersports activities, beaching it up or just swimming and relaxing on the boat. There are also multiple short hikes available, with rewarding views.
Day 5 (Maybe 5 and 6):
Hawksnest Bay
Beautiful beaches and snorkeling, with eagle rays and turtles.
Cinnamon Bay
Great beach and snorkeling around Cinnamon Cay, as well as an uphill hike to the America House overlooking Francis and Maho bays. Medium difficulty, very rewarding!Perfect spot for learning to paddleboard or kayaking. You can even paddle up to Maho Bay and let the wind blow you back!
Maho Bay and Francis Bay
This is a must-see spot. Turtles popping up in all directions, beautiful water, gorgeous beaches, protection from the Trade Winds for watersports, and kayaking out to Whistling Cay's abandoned Customs House. Here you can be for a beginner course on rock climbing and cliff jumping. There is also a cool off-the-grid beach bar that offers live music!
Waterlemon Cay
Waterlemon Cay is the #1 destination for snorkeling on St John. There is also an easy walk along the shore to the Annaburg Plantation which offers stunning views of Tortola and Jost Van Dyke as well as a tour through St. John's past. There is also a light-duty uphill hike that takes you past the ruins of one of the oldest churches in North America to the Great House at the top of the Leinster Bay Trail. From here you can see Virgin Gorda, Norman Island, Cooper Island, Peter Island, Ginger and Salt, Tortola, Jost Van Dyke, the rest of St. John and St. Thomas. Possibly the best spot in the world to watch a sunset!
Day 6 and/or 7:
We sail past the West End of Saint John past Haulover and brushing our port side along the BVI territorial waters. You will see Tortola and Norman very close, and even as far as Virgin Gorda. This is a great area for catching fish! From here on out we are on the South Shore of St. John. All beaches are much harder to get to, making them much more secluded and quiet compared to North Shore beaches. This is also deep in the park boundary, so there are very few houses and no towns where we will be going. Perfect for stargazing at night!
Flanagan Island
Possible Snorkel and lunch stop.
Salt Pond Bay
Very secluded and protected, Salt Pond is a tranquil place to relax. There is a short walk to the Salt Pond, or the Rams Head Trail hike. Also great for Watersports, especially a Lilly Pad floating mat!
Little Lameshur Bay
There is no hike here, but otherwise, the description matches Salt Pond. Very quiet, relaxing, accessible only by 4X4 and boat. Perfect for watersports activities and toys.
Reef Bay
This is a stunning spot for snorkeling, and there is a hiking trail that leads to native Arawak Indian petroglyphs.
Last Day:
Likely wake up in one of these secluded locations, have a relaxing breakfast followed by a leisurely downwind sail to Redhook Saint Thomas, where you will meet a taxi to take you to the Airport.
Optional St. Croix itinerary:
If you wanted to or depending on the weather, we may decide to include St. Croix. The sail is longer than the sail to Anegada, about 3 and a half hours or so each way. But it is worth it! This would take up about 3 days of the itinerary, and would likely take place starting on day 2 after Water Island or Buck Island. Depending on the weather. The rest of the itinerary would be slightly shuffled around, and we would discuss which stops would be removed.
Day 1 St. Croix
Buck Island National Treasure
Pretty much the most beautiful place in all of the Virgin Islands, this is the Anegada of the USVI. Established as a National Treasure, and the borders expanded by Clinton, Buck Island is a Turtle Hatching location. During June and July, Turtles from all over come here to lay their eggs. The beach is unbelievable pure sand all the way around the Western Point. The Eastern Point has a Barrier Reef. Inside the reef is teeming with fish. As there is no fishing of any kind allowed here, the fish swim right up to you in massive schools. Nothing short of a Disney fairytale or fantasy.
Day 2 St Croix:
If we don't end up spending the entire St Croix portion of the trip at Buck Island, then we would sail the North Shore of St Croix, stopping at Cane Bay for lunch and a swim. There are coral gardens here in about 20 feet of depth, dropping off to hundreds of feet just a short swim away. This is an amazing wall dive and you may encounter sharks. Tons of life to see beating any reef we have seen in the BVI. It just goes on forever! If anyone were interested in Scuba diving, this and Salt River Canyons are both amazing dives on the North Shore.
Continue sailing to Historic Frederiksted
While we may choose to explore the beautiful town of Frederiksted, with her forts and local flavor, our real destination will be Sandy Point Wildlife Refuge at the Westernmost of the Island.
Another hatching place for Leatherback Turtles in the summer months, Sandy Point Wildlife Refuge is far from town, secluded, and absolutely jaw-dropping. The stars are out in full glory at night, the beach is never-ending (one of the longest in the Caribbean), and the breeze smells of the unspoiled nature surrounding you. The only downside is that the beach is not always open for visitors, such as when turtles are nesting here. Even so, it is worth seeing this hidden gem, and maybe even get a glimpse of the turtles hatching!
It is also worth noting that there is a Rain forest in St. Croix, and tours can be arranged to see it and also the "drinking pigs" that live there.
Please note that, much like a basic BVI Itinerary, this example only lists my favorite stops.
There are countless more stops, and to fit them all in we would end up writing you a book. We may end up changing this itinerary if we feel that other stops might be better suited to the weather conditions at the time of the charter. Thankfully there are so many beautiful stops, that there is plenty more to do beyond just what is listed here. Some thoughts that come to mind are:
Hanson Bay and the Lime Out floating taco bar
Jumbie Beach
Trunk Bay
Henley Cay
Mingo Cay
Magens Bay
Coki Bay
Smith Bay
Abi Beach
Secret Harbor
There are also countless more dive sites, hiking trails, and beach bars, etc. we can provide more info on these based on your interest.
This is of course an example itinerary, some stops may change based on weather.
We hope that this gives you some idea of what the USVI has to offer. A week is not nearly enough time to explore all of these wonderful places to their full potential!
To learn more please contact the friendly & knowledgeable team at Epic Yacht Charters to get onboard a luxury Sailing or Power charter catamaran. Your Private Water Taxi or Tours can be arranged.
Contact Us NOW for availability and a personalized quote!  While our service is priceless, it is always complimentary.
Email us: [email protected] Call us: (954) 543 1270 or LiveChat with us on our website and ask as many questions as you want. Thank you and wishing you Epic Adventures from Team Epic!