Getting to the Grenadines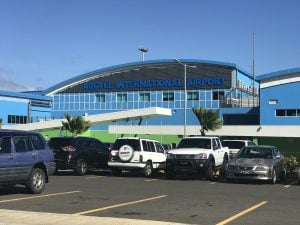 "What Is The Easiest Way To Get To My Charter Destination?"
The best way to get to the Grenadines is to fly directly from the USA to St Vincent Argyle International Airport (SVD). From here you can get a taxi to meet your crewed charter yacht at the Blue Lagoon Hotel and Marina.
If you fly from Europe, flights from Barbados and Antiqua are available by LIAT airlines.
You may wish to start your charter week from Grenada Maurice Bishop International Airport (GND). From here you can take a taxi to the marina where your crew will be happy to welcome you aboard.