Getting to the Grenadines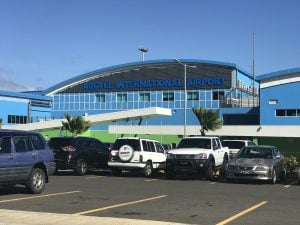 The best way to get to the Grenadines is to fly directly from the USA to St Vincent Argyle International Airport (SVD). You can then start your charter week picked up at the Blue Lagoon Hotel and Marina.
If you fly from Europe, flights from Barbados and Antiqua are available by LIAT airlines.
If you start your charter week from Grenada Maurice Bishop International Airport (GND), you will taxi to the marina where your charter yacht will be happy to welcome you aboard.
There are a few things not to be missed. Take a look at our favorite anchorages, restaurants, beach bars and shore excursions.
Having a hard time visualizing your crewed yacht vacation? Take a look at a sample itinerary to get the ideas flowing and plan your trip.