Getting to the Exumas Bahamas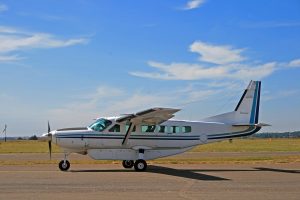 Flying into Nassau International Airport (NAS) is the best option. From the airport, you can take a taxi to the marina where the crew will meet you. From here, your charter yacht will sail/motor to the Exuma Cays. There are boat trips from Florida, but that will take time to cross the Gulfstream.
Makers Air provides daily direct flights from Fort Lauderdale, Florida to Staniel Cay and other locations in the Bahamas to make your trips quick and stress-free. A Cessna Caravan is popular for island hopping by air. It is also possible to fly by waterplane fly straight to your yacht at anchor in the Cays from Nassau.
There are a few things in the Bahamas not to be missed. Take a look at our favorite anchorages, restaurants, beach bars and shore excursions.
Having a hard time visualizing your crewed yacht vacation? Take a look at a 7-day sample itinerary to get the ideas flowing and plan your trip.