When you plan your crewed charter yacht vacation, you may find many choices. You have to choose between sailing catamarans and power catamarans of similar size.
They both offer many of the same benefits. The power catamarans have a lot of stability at anchor and underway without costly stabilizers, very large luxurious interior and plush exterior living areas compared to similar size monohulls, exceptional privacy for the guests as sleeping accommodations are well separated with en-suite bathrooms and closets and a shallow draft.
Sailing catamarans are generally for sailors by nature and enjoy the quiet sailing experience while underway. They also enjoy the activity of sailing that the sport offers. When the wind is good and the sea conditions are fine, this charter experience on a sailing vessel can provide some of the most memorable days on the water. Since the wind is free, there is very little fuel used apart from running an engine or generator to charge batteries. Standard production sailing catamarans are very capable of sailing very long distances using only wind power, whereas a power catamaran of similar size, will not be able do travel far without re-fueling.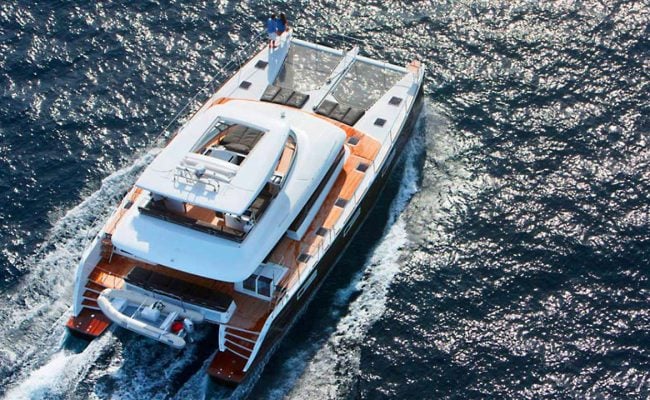 Whether you choose Sail or Power, you still have a professional crew serving you with the same quality expected from our clients.
The water-sports are the same, getting towed behind the tender and kayaking, snorkeling, skiing, stand-up paddle-boards and so much more. The same delicious cuisine served by professional chefs. The destinations are the same and both types of charter catamarans have shallow drafts to get close inshore and near the beaches. At Epic, we will recommend the best crews and the best catamaran according to your needs and budget for your dates.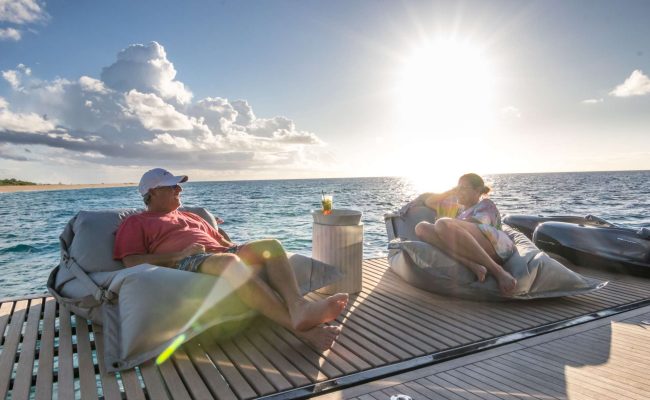 One frequent question we get at Epic is: "Do we have to put those white flappy things up if we are on a sailing catamaran?"
The answer is: "Not if you don't want to." The crew of the yacht will discuss the itinerary daily and once all agrees on some of the exciting destinations and what is expected to do there, they will decide if the weather is good for a sail or just put the engines on to get there if the wind is non-existent or not suitable. If you choose to just use the engines, especially short distances, the sailing catamaran is capable of good speed and a comfortable ride there.
On a power catamaran, you will be able to have more speed and travel on a direct course to your next destination. You will still enjoy the comfort of your luxury and stable power catamaran. Team Epic is here for all your questions when you choose your crewed catamaran charter.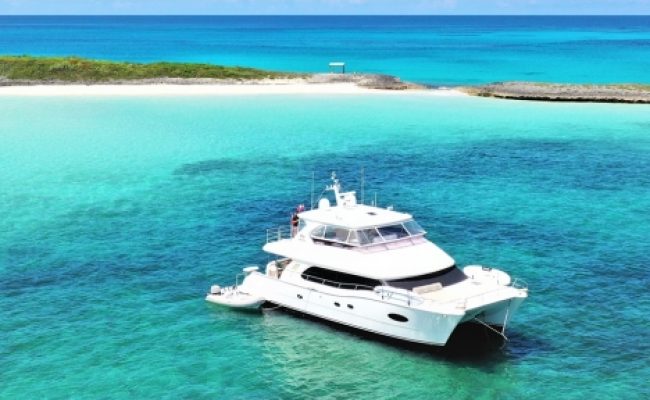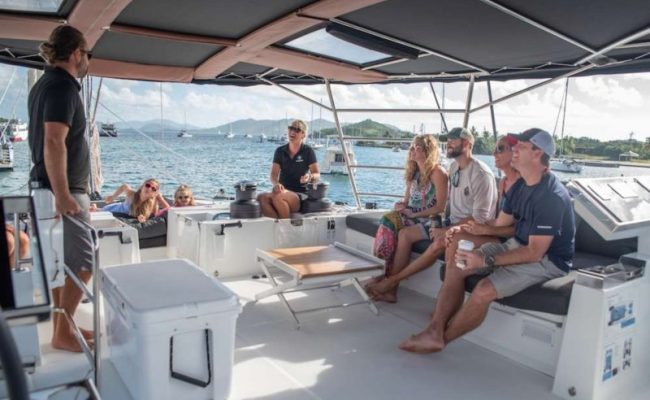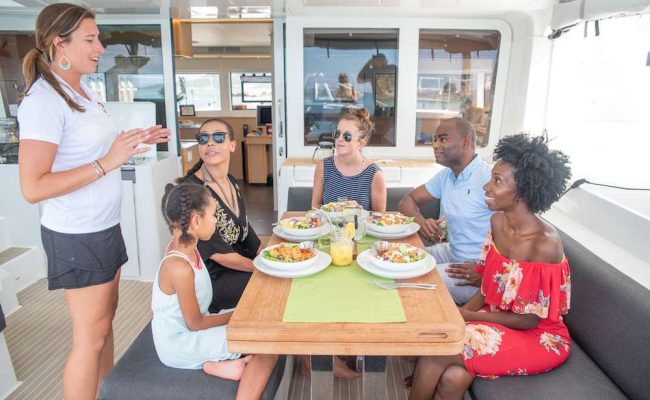 To learn more please contact the friendly & knowledgeable team at Epic Yacht Charters to get onboard a luxury Sailing or Power charter catamaran. Your Private Water Taxi or Tours can be arranged.
Contact Us NOW for availability and a personalized quote!  While our service is priceless, it is always complimentary.
Email us: [email protected] Call us: (954) 543 1270 or LiveChat with us on our website and ask as many questions as you want. Thank you and wishing you Epic Adventures from Team Epic!