Mahasattva - Catamaran
Spacious, stylish & comfortable
62 ft sailing catamaran
Accommodates up to 8
4 Queen ensuite cabins
Great for 4 couples
From $36,500/week
Make an Inquiry
Are You Ready to Start Your Journey?
I am happy to assist you in your search. Please call or email me.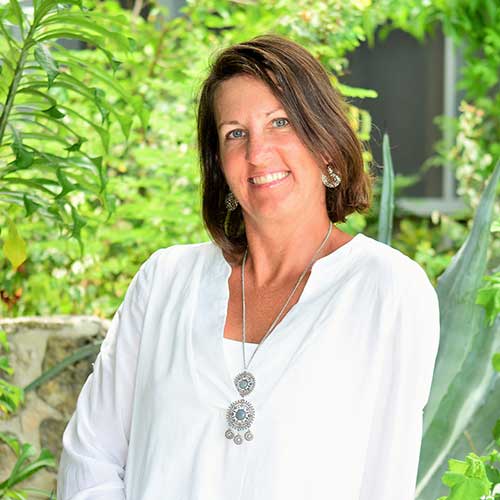 Michelle Heyns
+1 (954) 543-1270
[email protected]
Make an inquiry
By sending us an inquiry you consent to being contacted by Michelle for the above interests. To view our Privacy Policy please click here.
Print this page
Please click to
. This might take up to 20 seconds.
Download PDF
Please click to

. This might take up to 20 seconds.
MAHāSATTVA is a 62-ft Lagoon catamaran that accommodates 8 guests comfortably in 4 queen luxurious cabins with ensuite bathrooms.
MAHāSATTVA, meaning literally "great being", is a great bodhisattva who has practiced Buddhism for a long time and reached a very high level on the path to awakening. Lagoon catamarans have vertical saloon windows which offer not only a spectacular view from inside the yacht but give the yacht a feeling of being outside.
The spacious flybridge has plenty of room to lounge and relax at sunset with a cold beverage. There is seating for 8 people dining inside and outside with fully opening sliding doors making the inside and the outside of the yacht flow together. And with the addition of the upstairs flybridge, MAHāSATTVA is the perfect yacht for any larger group.
*For Rates, see PRICING Tab below – Holiday weeks may differ, please enquire!
The specifics
Pricing
Availability
Crew
Cuisine
Amenities
Reviews
Videos
Scuba
| Season | 2 Pax | 3 Pax | 4 Pax | 5 Pax | 6 Pax | 7 Pax | 8 Pax |
| --- | --- | --- | --- | --- | --- | --- | --- |
| Summer 2021 | $36,500 | $37,000 | $37,500 | $38,000 | $38,500 | $39,000 | $39,500 |
| Winter 2021 to 2022 | $36,500 | $37,000 | $37,500 | $38,000 | $38,500 | $39,000 | $39,500 |
| Summer 2022 | $36,500 | $37,000 | $37,500 | $38,000 | $38,500 | $39,000 | $39,500 |
| Winter 2022 to 2023 | $36,500 | $37,000 | $37,500 | $38,000 | $38,500 | $39,000 | $39,500 |
Holiday offers
Please note that Holiday rates are subject to change.
Christmas week: $47,500
New Year week: $50,500
PRICE INCLUDES:
Use of the yacht with our Professional Captain and Chef and additional crew
All Onboard Meals – Breakfast, Lunch, Appetizer, Dinner, and Dessert
Snacks – Fresh Fruit, Popcorn, Granola Bars, Chips, Chocolates and more
Beverages – Water, Juices, Sodas, Coffee, Beer, Wine, and a Fully Stocked Bar
Water Sport activities
Broadband Wireless Internet Access
Air Conditioning
Fuel for the yacht and dinghy
PRICE DOES NOT INCLUDE:
If the charter area includes the BVI; cruising permits, national parks fees, fishing permits, taxes, and port fees are not included.
Shore activities such as dining, shopping, or special off yacht excursions
Premium Beverages/Wines not normally stocked and excessive alcohol consumption
Airport Transfers
Crew gratuity; 15-20% of the charter cost
Availability
Highlighted dates are booked, on hold, or unavailable. We may be able to challenge the dates on hold. Please contact us for details. All other dates not highlighted are available. You can use the arrow icons to navigate through the months.
Dates Color Key
If no color is noted on calendar or in the detailed list below, the dates are available for your charter
Booked (Booked by another client group already)
Hold (Held by another client group, not yet booked, and can be challenged)
Unavailable (Blocked out by the Owner and unavailable to challenge)
Transit
CAPTAIN & CHEF (15 JANUARY – 15 JUNE) TBA
FIRST MATE IAN QUIGLEY
Ian is a lifelong sailor and traveler. Moving to Ireland at a young age Ian was introduced to sailing and racing and moving to San Francisco allowed him to hone his sailing in a very demanding environment. Being on boats has made him very at home on the water and his Irish upbringing and service industry background in bartending make him a very welcoming and accommodating presence on any sail. Ian has sailed Ireland, San Francisco, France, Spain, Portugal, and the Caribbean.
Ian's professional conduct, as well as his enthusiastic love of the ocean and nature, brings a wonderful joyful perspective to the charters.
CAPTAIN MAGNUS & CHEF LINDSEY (15 JUNE – 15 JANUARY)
Captain Magnus hails from the frigid fjords of Norway with several captains in his bloodline. He spent his entire childhood regatta racing,
teaching sailing, and working for the King in the Norwegian Navy before he felt himself being drawn too far more tropical latitudes. Now, thawed out, and after several years of cruising on his private sailboat, multiple ocean crossings, and chartering the most stunning waters and island groups in the world, he can guarantee a fantastic experience with well-thought-out itineraries and adventures.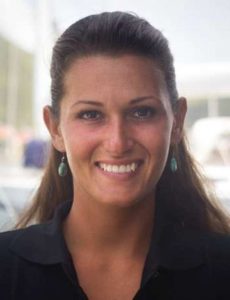 Chef Lindsey hails from New England and has a long line of chefs. Following in her father's footprints, she found herself in the restaurant industry at a very young age. Always mesmerized with the tasty creations flowing out of the New England kitchens she worked in, she decided to peruse her passion for the culinary arts. She immersed herself in culinary courses and the bustling food scene. In an effort to keep her passion for travel stoked as well, she set off in the yachting industry roughly eight years ago.
From the Eastern Seaboard of the US, France to Spain, Italy to Turkey, Croatia, and many other stops in between, she has honed her skills in several different styles of cuisine. On crossing the Atlantic she let her creative side flow with inspirations from the Caribbean and South America. She takes much pride in tantalizing your taste buds, but also in constructing creative cocktails, and cultivating a vacation for the memory books! Magnus and Lindsey met at anchor and have been together, living on boats, for over 5 years. They tied the knot last year in Tenerife, in the Canary Islands.
BREAKFAST
Jumbo lump crab Eggs Benedict – drizzled with hollandaise and served with sweet potato hash browns
Pain Perdue French toast – baguettes with blueberry syrup reduction, powdered sugar & served w/fresh fruit
Veggie Frittata – with a cauliflower crust over toasted kale chips served with avocado and tomato
Avocado Toast – local avocado spread over homemade bread topped with a fried egg served with fruit salad
Gourmet Breakfast Burritos – bacon, egg and cheese, or vegetarian stir fry with sour cream
Blueberry Scones with a lemon glaze – served with oatmeal and fresh fruit
Grandmas Buttermilk Pancakes – served with sausage and eggs
Strawberry Banana Almond muffins – topped with brown sugar
Berry Granola Yogurt Parfait – served in layers and topped with fresh fruit
Quinoa Quiche Muffins – with spinach and served with bacon and home fries
Veggie Scramble over roasted potatoes – topped w/fresh salsa and avocado served with fresh fruit
LUNCH
Cuban pork tacos – with black beans and cabbage salad
Beef and chicken skewers – over wild rice with aioli sauce
Flat bread pizza spread – sweet potato sage, margarita, four-cheese mushroom
Salmon Quiche – with feta cheese over fresh salad with lemon-onion dressing and candied almonds
Sautéed Mushroom and Poblano Pepper Quesadillas – w/roasted corn salad, tomatoes & pickled jalapenos
Clam Chowder ‐ with local clams and lemon pepper goat cheese salad
Gourmet Grilled Cheese – with mushrooms, peppers and onions served with sweet potato french fries
Butternut Squash Perogies – served with an roasted beet and avocado salad
Cream of Asparagus Soup – served with a roasted carrot sprout salad
Thai Spring Rolls – shrimp or tofu served w/salad and sautéed yams complimented w/sweet chili dipping sauce
Baked salmon meatballs – served with creamy avocado sauce over jasmine Rice
APPETIZERS
Spicy avocado deviled eggs – made with fresh avocado and local hot pepper sauce
Clams Casino – with seasoned panko and lemon
Beef and Veggie burger sliders – made with local ingredients
Mini baked Brie Bites – with raspberry glaze
Goat Cheese Salad – with crispy panko and a Gorgonzola-pear vinaigrette
Pesto tortellini Pasta – with cherry tomatoes drizzled in olive oil and Parmesan cheese
Caprese salad – tomato, mozzarella, and balsamic vinaigrette
Fried Raviolis – served with homemade marinara
Mushroom Tarts – with a flaky crust and creamy center
Conch and Corn Fritters – served with a spicy aioli dipping sauce
Thai Lettuce Wraps – Chicken or Vegetarian
Roasted Brussel Sprouts and Prosciutto Skewers – with balsamic drizzle
DINNER
Baked Salmon ‐ with hollandaise sauce over risotto with a side of asparagus
Seared Scallops ‐ over angel hair pasta in cream sauce and veggies
Cauliflower steaks over mushroom risotto – with roasted carrots
Seared Ahi Tuna ‐ with a teriyaki glaze served with vegetable fried rice
Filet Mignon ‐ over garlic mashed potato served with roasted brussel sprouts
Thai Shrimp ‐ with peanut sauce
Chicken Marsala ‐ with fettuccini and roasted zucchini
Roasted Frenched rack of Lamb ‐ with mint glaze and roasted turnips
Spiny Lobster Tail ‐ local lobster, wild rice and asparagus
Gnocchi in creamy pesto sauce ‐ served with a Cherokee purple tomato caprese salad
DESSERT
Peach‐Apple Cobbler – with melted butter and brown sugar
Chocolate filled Croissants – with an ice cream sundae
Strawberry short cake – warm shortcake with fresh strawberries and whipped cream
Warm Chocolate chip pan baked cookies – with milk and ice cream
Chocolate mouse Parfait – with fresh whipped cream
Fried Plantains – served with brown sugar and vanilla Ice cream
Chocolate Ganash Cake – topped with crème en glaze
Fresh Frozen fruit Pineapple Icee – with pineapple chunks and garnished with sage
Monster Blondies – with white chocolate chunks and toasted walnuts
Crème Brulee – topped with raspberry glaze
AMENITIES
Air conditioners and fans
Watermaker and generators
Swim platforms and heated deck showers
Sun Awning
Sunlounger pads for the trampoline
Indoor/outdoor audio system
i/Device hookup
TV in each cabin and salon access to Apple Tv
Free Wi-Fi internet access
Cockpit icemaker
Barbeque
WATER FUN
15′ rigid inflatable boat w/70 hp engine
2 Sub-wings, wakeboard & tube
2 x 2 Person kayaks
2 Stand up paddleboards
Swimming noodles & selection of  inflatable toys
Underwater camera/video
Snorkel Gear
Fishing Gear
SCUBA diving/courses offered
2 x GoPro's with Underwater Dome and multiple adventure mounts
SPECIFICATIONS
Builder: Lagoon
Year Built: 2019
Length: 62′
Beam: 32′
Draft: 5′
Flag: Cayman Islands
Epic Yacht Charters
Average rating:
12 reviews
April 2021 Charter Guests
Apr 25, 2021
Great Trip
We had a GREAT trip! The crew were both very gracious and accommodating hosts. The perfect mix of excellent service and attention with fun, adventure and excitement! The boat was a perfect size for the four (six with the crew) of us. The boat was very clean and well maintained....you can tell they are very particular! In a good way....I'd let them crew my boat any day! The captain set us out on a great itinerary with very little repeat from our trip in February. We wanted to spend a lot of time in the water and we accomplished that. We snorkeled and the girls did some scuba diving in a number of different beautiful locations. The meals on the boat were all delicious and very well presented. Knowing we had some non-seafood eaters on the boat, chef took the time and effort to prepare seafood for me and Donna, and an alternative meal for the girls...filet no less! The girls took "meal pics" every day that I'd be happy to share with you.
January 2020 Charter Guests
Feb 1, 2020
5 Star
The crew were super friendly and very knowledgeable! The service was impeccable, truly 5 star.
March 2020 Charter Guests
Mar 7, 2020
Fantastic Cruise
Fantastic cruise. The crew made us feel so comfortable. We had a wonderful time. Impeccable service, great wine, delicious food. Highly recommended and worth every penny. We will be back!
Dave, Carole, Gordon, Ben, James & Owen
Jan 28, 2020
Truly Exceptional Holiday
Thank you for an absolutely wonderful week aboard. We enjoyed ourselves immensely! Your warm hospitality and excellent cooking together with your superb choice of anchorages made this the best family vacation we have ever had. Pacific Wave is a beautiful vessel. The care and love you have for her and each other are very special. We didn't feel like we were on a charter; rather we felt like we were sailing with old friends. I have been taking notes all week on how to run a successful charter so I can run off and chase my own dreams, however I doubt that I would ever be able to do it as well as you both do!
The highlights of our trip:
- mooring between the Pitons
- perfect sail to and from Bequi
- deep sea sport fishing ( :) smile! )
- turtles, turtles, turtles!
- New Years Eve in Bequia
- the secluded crescent beach at Chatham Bay
- and of course the 5 star 3 course meals every night!
I would love to come back to Pacific Wave again and perhaps learn a bit more about the chartering business if you will let me! We all had a truly fantastic holiday. Sincerely thank you for everything,
November 2020 Charter Guests
Nov 28, 2020
Wonderful Trip
I think everyday I said This is the prettiest beach/bay I have ever seen What a wonderful trip, I will remember it for the rest of my life. The food was great, the views were great and the were even better. Thanks for such a wonderful trip.
Jan 26, 2020
5 Star
Was an amazing vacation! The crew was 1st class and one of the best I have had in over 15 cruises. Our 1st mate was very knowledgeable and disciplined so we felt safe and well taken care of. This catamaran and crew is no question a 5 star crew! We will be back and wouldn't use any other boat or crew!
Sep 25, 2019
Relaxing Vacation
Here's to new friends, great food, sailing and cocktails. You guys have been so welcoming and our doors and hearts are always open in you are in NYC. Thank you so much for such a relaxing vacation and helping us to make new memories.
May 11, 2019
Here's to new friends, great food, sailing and cocktails. You guys have been so welcoming and our doors and hearts are always open in you are in NYC. Thank you so much for such a relaxing vacation and helping us to make new memories.
Apr 4, 2019
Thank you for an amazing time. The food and boat were amazing. Our time was too short!
Jul 25, 2019
Fantastic Time
We had a fantastic time. It was everything we dreamed of. The captain was great in that he always found great spots to anchor and was always willing to take us to shore on dingy anytime we wanted. He took my son for his first every SCUBA dive and very good at that as well.The chef is a very talented chef and made each meal special. Her efforts were greatly appreciated. Mahasattva was the most beautiful catamaran in the Caribbean! We loved the beautiful underwater lights at night, the abundance of toys (especially the slide), the fly bridge, the spaciousness of the boat and the sleeping accommodations! Top notch and the envy of many! Thank you for everything!
SCUBA DIVING
Included in your charter for no extra charge.
All dives will be guided by our own board Dive Instructor.
If your last dive was more than a year ago, we'll start with a refresher dive.
We offer 4 complimentary guided dives during your charter.
With 4 divers at a time, this can be done with no extra planning or conditions.
Please enquire about Discover Scuba and other courses
Epic Yacht Charters provides the most updated information on yachts available but cannot guarantee any details are 100% correct until we verify with the specific yacht.
Similar Yachts