Seahome - Catamaran
Spacious Luxury
62 ft sailing catamaran
Accommodates up to 10
5 Queen cabins or 4 queen cabins plus twin bunks**
Scuba diving onboard
From $40,000/week
Make an Inquiry
Are You Ready to Start Your Journey?
I am happy to assist you in your search. Please call or email me.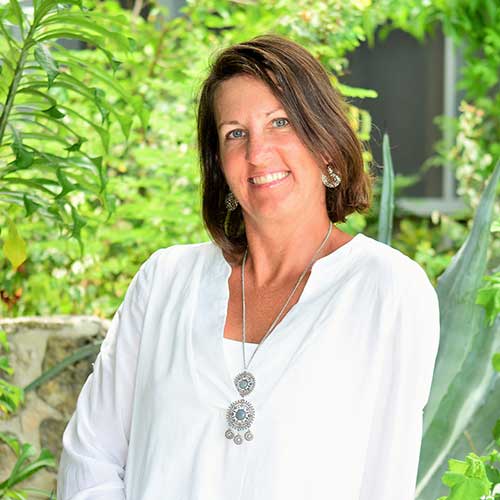 Michelle Heyns
+1 (954) 543-1270
[email protected]
Make an inquiry
Print this page
Please click to
. This might take up to 20 seconds.
Download PDF
Please click to

. This might take up to 20 seconds.
SEAHOME is a Lagoon 620 sailing catamaran. This yacht is an upgraded version and is pure luxury.
Highlighted with dark floors and spectacular SEAHOME accommodates 10 guests in 5 queen en suite cabins**. Lagoon has set the new standard in the yachting industry with the addition of the spacious fly-bridge.  This area of extra space allows guests to enjoy 360° views while sailing or at anchor.
The crew share a love of travel and spending time on the water. Your energetic crew brings a high level of service, fine attention to detail, and a wealth of knowledge and personality to the SEAHOME family. Read an older blog HERE!
This EPIC yacht and crew will absolutely make your vacation unforgettable!
*For Rates, see PRICING Tab below – Holiday weeks may differ, please enquire!
The specifics
Pricing
Availability
Crew
Cuisine
Amenities
Reviews
Videos
Scuba
| Season | 2 Pax | 3 Pax | 4 Pax | 5 Pax | 6 Pax | 7 Pax | 8 Pax | 9 Pax | 10 Pax |
| --- | --- | --- | --- | --- | --- | --- | --- | --- | --- |
| Summer 2021 | $40,000 | $40,500 | $41,000 | $41,500 | $42,000 | $42,500 | $43,000 | $43,500 | $44,000 |
| Winter 2021 to 2022 | $40,000 | $40,500 | $41,000 | $41,500 | $42,000 | $42,500 | $43,000 | $43,500 | $44,000 |
| Summer 2022 | $40,000 | $40,500 | $41,000 | $41,500 | $42,000 | $42,500 | $43,000 | $43,500 | $44,000 |
| Winter 2022 to 2023 | $40,000 | $40,500 | $41,000 | $41,500 | $42,000 | $42,500 | $43,000 | $43,500 | $44,000 |
Holiday offers
Please note that Holiday rates are subject to change.
Christmas week: $51,000
New Year week: $56,000
PRICE INCLUDES:
Use of the yacht with our Professional Captain and Chef and additional crew
All Onboard Meals – Breakfast, Lunch, Appetizer, Dinner, and Dessert
Snacks – Fresh Fruit, Popcorn, Granola Bars, Chips, Chocolates and more
Beverages – Water, Juices, Sodas, Coffee, Beer, Wine, and a Fully Stocked Bar
Water Sport activities
Broadband Wireless Internet Access
Air Conditioning
Fuel for the yacht and dinghy
PRICE DOES NOT INCLUDE:
If the charter area includes the BVI; cruising permits, national parks fees, fishing permits, taxes, and port fees are not included.
Shore activities such as dining, shopping, or special off yacht excursions
Premium Beverages/Wines not normally stocked and excessive alcohol consumption
Airport Transfers
Crew gratuity; 15-20% of the charter cost
Availability
Highlighted dates are booked, on hold, or unavailable. We may be able to challenge the dates on hold. Please contact us for details. All other dates not highlighted are available. You can use the arrow icons to navigate through the months.
Dates Color Key
If no color is noted on calendar or in the detailed list below, the dates are available for your charter
Booked (Booked by another client group already)
Hold (Held by another client group, not yet booked, and can be challenged)
Unavailable (Blocked out by the Owner and unavailable to challenge)
Transit
CAPTAIN SHANE & CHEF ANNE
Since 2013, Shane and Anne have renamed the Caribbean, their home, and have been chartering exclusively to provide the most luxurious and exquisite sailing vacations. They have traveled the world together as a young married couple, always seeking the next best adventure. They wish to take all that they have learned from their travels and offer their guests an incomparable yachting experience to always remember.
Captain Shane, born in Cape Town, South Africa, has always surrounded himself by ocean activities such as diving, surfing, and of course his number 1 passion, sailing. He began sailing at the age of 12 and ever since he completed his Yacht Master license at age 19, he has been on the search for the most prestigious sailing destinations. His racing experience allows his guests to feel the true meaning of sailing while sitting back and sipping on one of his freshly created cocktails. Shane, once a hotel Bar Manager, studied Mixology and truly enjoys sharing his passion for cocktail making. Entertainment is key to Shane's life as he loves to create a fun and friendly environment for all of his guests.
Chef Anne grew up in Cape Town too, however, she was born in Amsterdam, Netherlands.
At the age of 5, she moved to South Africa where later on she landed up meeting the love of her life, Shane.
Before deciding to sail the world together, Anne worked in hospitality for the Hilton in Cape Town. During this time she learned that she preferred to be in the kitchen, so she began her career in cooking. Originally a self-taught cook, she has since completed an advanced culinary course including the prestigious Super Yacht Culinary Academy as she aspires to be the best chef she can be. Even though Anne is a vegetarian, her cooking capabilities are limitless. She enjoys a challenge and always tends very well to her guest's dietary preferences. Her hobbies include Figure Skating, Hobie Cat sailing, and Hiking. Her passion for animals and wildlife is inspiring. She doesn't hesitate to educate her fellow guests on the types of marine and land life you may find during your vacation.
STEWARDESS/MATE ERIN
First Mate and Stewardess Erin have a passion for flavorsome food, crafty cocktails, and excellent customer service. Hosting a sensational celebration is in her blood, as she comes from a line of engaging entertainers and fanatical foodies. Throughout school and while at university, she worked at many of Cape Town's most loved restaurants, honing her skills with people, fine wine, and excellent food. In 2017, she completed qualified as a professional chef at The Sense of Taste Chef School. Thereafter, she joined Shane and his wife for a successful charter season in the BVI, followed by 2 years at one of the BVI's most popular resorts, Cooper Island Beach Club.
With an array of different positions under her belt, she is proficient in many roles aboard a luxury yacht and rises to meet all tasks that come her way. Erin's sparkling personality, kind and gentle manners, and witty banter make her a delight to engage with. She cares deeply about promoting nature, connecting with people, and living life with a glass more than just half full.
Erin has a knack for making guests feel more than just fully catered to. She shares a passion for delivering unbeatable flavor experiences and for learning about new food combinations and recipes. Born hemispheres apart, they met the BVI in 2018, and in June 2020, they sailed together over 3000 miles from the Virgin Islands to Falmouth, England. At the end of 2020, she joined up with Shane, thus forming the formidable team that operates onboard Seahome today.
Together, these three Seahomies use their love for wining and dining, entertainment, and sailing to provide an unforgettable experience aboard, where an atmosphere of safety and professionalism allows their guests to immerse themselves in the carefree and fun-loving Caribbean vibe. Impeccable reviews testify to their popularity and professionalism, and they are eager to host an exceptional trip for you and your loved ones on board the beloved Seahome!
BREAKFAST
Breakfast is served each day with Granola/Cereals, Yoghurt, Fresh fruit and Juice, Tea & Coffee
Classic Eggs Florentine with bacon, sautéed baby spinach and silky smooth Hollandaise sauce
Blueberry/Chocolate chip pancakes with white chocolate or berry coulis, served with bacon & sausage
Breakfast Burrito with all the works! Scrambled egg filled burrito with black beans, sautéed peppers, cheese and bacon or sausage. Accompanied by salsa, pickled jalapeños, guacamole and sour cream
Drunken French toast with rum flambéed banana and pineapple, served with warm maple syrup, bacon or sausage
Salmon Gravlax Breakfast Bagel with cream cheese, arugula, capers, thinly sliced red onion. Substitute prosciutto for non salmon eaters. Eggs optional
Breakfast Buffet including eggs, famous grilled tomatoes, home fries, balsamic mushrooms, cold meats, bacon, breads, pastries and the whole nine yards
Frittata with lobster, bacon, potato, spinach and feta topped with a crispy cheese and served with a delicious herb salad
LUNCH
East meets West Salad- a NY Beef and Mango Salad with red cabbage slaw and cilantro and lime dressing
Mediterranean Chicken Pasta salad with roasted baby tomatoes, Greek feta cheese and cucumber, olives and mint
Classic and elegant Tuna Nicoise Salad, with boiled eggs, crisp haricots verts, baby potatoes, and juicy cherry tomatoesTacos, Tacos, Tacos! A taco buffet with Beef & Reef assortment, all the toppings necessary and more!Beef Burger with Brie, Bacon, Caramelized Onions, Arugula served with rosemary potato wedges and side salad
Caribbean grilled Mahi-Mahi filet with a corn and cherry tomato salsa served with homemade tortilla chips and a Mojito Sauce
Burrata, marinated tomato and Prosciutto Arugula Salad with candied walnuts and a homemade pesto dressing served with homemade focaccia
CANAPES/SUNDOWNERS
Baked Artichoke and Spinach dip with warm Pita bread
Bacon wrapped Shrimp stuffed with chives and goats cheese
Caprese sticks with homemade pesto
Nachos with guacamole, sour cream and salsa
Cheese and Charcuterie board with home-brined olives and breads
Crab Dip, Hummus with crudités
APPETIZERS
Feta stuffed Thyme and Garlic Portabello mushrooms served on a bed of baby spinach with crostini
Refreshing Tomato and Watermelon Gazpacho soup with tortilla crisps
Seared Scallops with a bacon, mint and pea puree
Pickled beetroot and pecan coated goats cheese salad with a honey vinaigrette
Chicken Satay skewers with Thai peanut curry sauce and carrot cabbage salad
Trio of Bruschetta- Tasty Tomato Basil, Thyme Balsamic Mushroom, Ricotta Basil and Honey drizzle
Deconstructed Eggplant Parmigiana stack with Balsamic reduction
DINNER
Filet Mignon on a bed of Garlic mashed potatoes served with Asparagus bundles wrapped in Prosciutto and topped with a silky red wine reduction
Spanish style seafood Linguini, with mussels, shrimp and chorizo sausage
Grilled Blackened Pork Tenderloin with a spiced butternut puree, roasted baby potatoes and charred broccolini
Macadamia encrusted Red Snapper with Lemon Garlic Green Beans and Sweet potato Fondant finished creamy white wine mango sauce
Local Lobster, Grilled and served with a wild mushroom lemon and truffle risotto
Fragrant Thai Green Chicken curry with spring vegetables and coconut rice
Herbed Salmon filet on a bed of sautéed spinach and goats cheese polenta with roasted baby tomatoes
DESSERT
Deconstructed lemon and blueberry cheesecake
Homemade Italian Tiramisu
Cointreau Crème Brulé
South African Dom Pedro
Orange zest dark chocolate pudding
Vanilla bean Panna-Cotta served with a Passion fruit coulis
Caribbean Key Lime Pie
AMENITIES
Air conditioning and fans
Swim platforms and showers
Heated deck showers
Water-maker and generators
WiFi Internet access
Fusion indoor/outdoor sound system
i/Device docking station
Smart TVs in the salon and 2 aft cabins
Xbox with car racing games
Yoga Mats
MEGA Mable
Barbecue
Ice maker
Washer/Dryer
Hammock
2 x Sunlounger pads for foredeck
WATER FUN
15' rigid inflatable boat w/70hp engine
Adult water ski's
Snorkel Gear
Wakeboard, kneeboard & tube
1 large 2 person kayak
Inflatable Pegasus & T-Rex floats
2 stand up paddleboards
Trawling/Light fishing gear
4 x Ocean LED under-water spotlights
SPECIFICATIONS
Model: Lagoon Catamaran
Year: 2016
LOA: 62′
Beam: 33.1′
Draft: 5.1′
Engines: 2 x 150hp Volvo engines
Flag: Jamaica
Epic Yacht Charters
Average rating:
15 reviews
Mar 8, 2021
Nothing Short Of Amazing
Cannot express how much we enjoyed our trip with this crew and this boat. From the second we stepped on the dock to when we got off they were nothing short of amazing. From our entire group Thank you!!!
Mar 29, 2020
Can't Recommend Enough
The boat was wonderful. It was very clean, comfortable, spacious and well-maintained. The accommodations exceeded all our expectations. The make or break aspect of any charter is the crew and they were magnificent and immediately made us feel at home. They took care of everything we needed and even put up with all of our shenanigans. The captain is an experienced captain and spent time every day talking to us about the day's sail. He would provide options and make suggestions based on what we wanted to do. At the end of the week, we all felt like we made some great new friends and, since a few of us are from Cleveland, it was great when they showed us their love for our favorite Cavalier, Lebron James! The chef's food was delicious cocktails were epic! There was something different at every sitting and she always prepared us a unique snack between meals. We can't wait for the chance to charter another trip with the crew of the boat and can't recommend them enough!
Feb 22, 2020
Felt Relaxed & Special
What made our time on the yacht so memorable (just like last time) is that it makes us feel so relaxed and so special. We feel pampered and yet completely laid back at the same time. Shane and Anne cater to us completely and adjust to whatever is needed or desired.  It was also great fun to play around with the cool toys on the boat and to enjoy lots of excellent snorkeling. Having sailed the BVI two years ago, the scenery and experience this time was no less interesting, beautiful, relaxed or enjoyable. As we mentioned to the crew, we have never before repeated a vacation until this one and we did not come back because the boat was new - we came back because we knew we would experience a perfect vacation. And we did. When we think of our favorite vacations, sailing with them is invariably the first image that comes to our minds.
Feb 5, 2021
Such An Awesome Week
Thank you so much. Great memories, dives, food and friendships! Such an awesome week!! :)
Mar 7, 2020
Great For 5 Couples
We looked forward to this trip for several months and the experience exceeded our expectations. The boat easily accommodated the 5 couples. The space allowed for the whole group to be together for meals and fun and while providing lots of private space. The crew was flawless in the delivery of their service and the discretion they displayed in their participation with us and in making everyone comfortable. The fine dining was loved by the entire group and the planned excursions made the time off the boat fun and adventurous. The chef is an excellent chef and prepared incredible meals. We give high marks to the crew and would strongly recommend the Seahome for people looking for a unique vacation.
Jun 14, 2021
Never Want To Say Goodbye
Staying on the yacht was an unbelievably relaxing, beautiful, luxurious experience that I can not recommend highly enough! The crew are warm and hospitable. The crew reached out ahead of time to help personalize our trip to our specifications - learning food preferences to ensure an enticing menu and preferred activities & destinations we'd like to prioritize. The captain is a great leader making sure all aboard are always safe and well-cared for. The chef is an amazing chef (I still dream about some of those meals!) and if we seemed bored after sundown she provided great entertainment with games and karaoke. The boat is spacious both above and below deck. As one of the girls on the trip put it, she felt like we were Kardashians - it's that next level of luxury that you see on MTV Cribs. Above deck it has at least five distinct areas where you can layout, suntan, read, etc. Even though I was on a boat I was able on more than one occasion to sneak away to one of these spots and get some alone time. The yacht has a surround sound bluetooth speaker system throughout the boat so you can listen to your favorite music both above and below deck and control it from your phone. It comfortably seats 10 for meals, eating outside in the beautiful fresh air. Inside the cabin there is a media room with a large flat screen TV and dvd collection. There is a large comfortable table (like a giant booth) that probably sits over 6, and a bar area. Plus 4 surprisingly large bedrooms, each with their own bathroom, tons of storage and large beds (I'm pretty sure we had a queen). Also, the yacht comes equipped with just about any water activities you could think of - snorkeling gear, paddle boarding, kayaking, tubing, fishing, and water skis are all included.  Our time was beautiful and magical. We saw gorgeous beaches where the sand was so powdery soft it felt like flour, saw the world-famous Baths, snorkeled in the middle of the ocean were we saw sea turtles and schools of fish from every color of the rainbow, swam in caves, and bar hopped at some really fun places (including a docked boat that is a bar/restaurant). But aside from how beautiful and relaxing this vacation was, one of the best perks for me was that I didn't have to plan a thing. For me, one of the most stressful parts of vacationing is the logistics - on what days we'll do what activities and how we'll get from point A to B. The crew are like your own personal travel agents and take all of that stress off your hands. You just let them know the types of things you'd like to do/see on your trip and where you'd like to visit and they'll do the hard part. Though you might get sticker shock at the price keep in mind this includes room and board for up to 8 people, three delectable meals a day plus snacks, unlimited alcohol (beer, wine, liquor - The chef makes a mean mudslide), unlimited water sports, transportation between islands, and living in the lap of luxury while you sail on the perfectly aqua water and see & experience some of the most beautiful islands, great snorkeling, and relaxing Island lifestyle. You'll never want to say bye.
Mar 23, 2019
We had a wonderful time with both the crew and Seahome. The crew designed the itinerary for us and hit everything we asked to see-The Baths, Leverick Bay, Anegada, Sandy Spit, Willy T, Soggy Dollar, & some lovely secluded spots where we were the only ones there. We need wakeboarding and waterskiing. The food was absolutely amazing, each and every day.We had the vacation of a lifetime and will happily recommend Seahome and her crew!
Mar 19, 2019
Where to begin? We had a wonderful time and were so impressed with both the crew and the Seahome itself. We were definitely glad to have had your advice when selecting this boat, as it was really nice to have that much space on the flybridge and we enjoyed the beautiful trim. Brand, Jayde, and Degory took excellent care of us. We had asked for a seamless experience and they delivered. Having been the "travel agent" for getting all eight of us to and from the boat (with multiple flights and Miami hotel stays on each end), it was such a welcome relief to just step on board, have a glass of champagne, follow the itinerary the crew had put together, and have all of our on-island transportation and activities handled for us. The crew designed our itinerary for us and hit everything we asked to see--the Baths, jetskiing on Leverick Bay, Anegada, Sandy Spit, Willy T's and Soggy Dollar, and some lovely secluded spots where we were the only ones there. Brand patiently drove laps upon laps in the dinghy as we all tried to figure out the secret of wakeboarding (not an easy task for us, despite Jayde's personal instruction), and Degory put together a workout routine that gave my pro-athlete-level husband an enjoyable challenge. The food was absolutely amazing, each and every day. Degory's desserts and cocktails were creative and delicious, and Brand is the master of the grill! We are not the easiest group to please when it comes to food, as between all of us we manage to combine extremely high standards with a few food intolerances that can trip up even a decent chef. Jayde nevertheless managed to dial in to exactly what we like to eat and her execution was simply perfect. Thank you, Michelle and Liza, for making the process so smooth. We appreciated your help working with the clearinghouse to give us a bit of flexibility in our hold while we finalized our travel dates, handling the wires, helping us put together our preference sheet and always being ready to answer questions or offer suggestions. We had the vacation of a lifetime and will happily recommend Epic, the Seahome and this crew!
Jun 17, 2019
What an amazing adventure! You far exceeded our expectations. Seahome truly felt like a fantastic home away from home. The food, drinks, company and hospitality made for a trip of a lifetime. Many thanks for everything. We genuinely hope to see you in our neck of the woods someday. The door is always open. Happy Sails!!
Mar 3, 2019
Thank you for making our entire voyage a most memorable adventure. The gourmet meals, plentiful cocktails, beautiful scenery & delightful itinerary were all beyond our wildest expectations. We can't think you enough for a dream vacation we'll always remember and treasure!
SCUBA DIVING ONBOARD
Gear included
$75 per dive for certified divers up to 6 dives
Epic Yacht Charters provides the most updated information on yachts available but cannot guarantee any details are 100% correct until we verify with the specific yacht.
Similar Yachts