Ile Fourchue is a very small island between St. Martin/Maarten and St. Barts (Saint Barthélemy) and is located within the St. Barts nature reserve and is part of the French overseas collectivities.
It has a wonderfully protected anchorage which is encircled by hills of a dormant collapsed caldera. There are mooring balls provided free by the French Marine Nature Reserve and a small stony beach where your crew can drop you off with the tender or you can snorkel directly from your private charter yacht and end on the beach. Take a dry-bag to stow a towel, sandals or shoes and your camera to start you hike around the arid hillsides.  There is very little vegetation due to the wild goats residing on this lonely island. Here you will find great views of neighboring islands from 5 high peaks. The Turk head cactus is beautiful, but prickly and should be avoided when walking on the island. There is no fresh water on the island. The only way to reach this island is by boat and when you arrive on your private Epic Charter Yacht, our captain will moor on a parks mooring ball. There is a small shack ashore, but is private and there is a lot of speculation as to who owns it.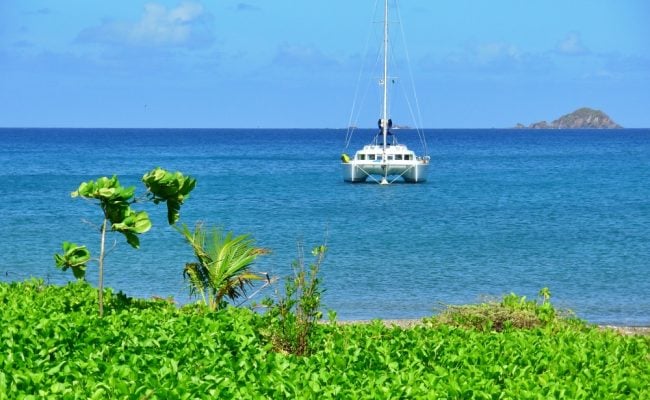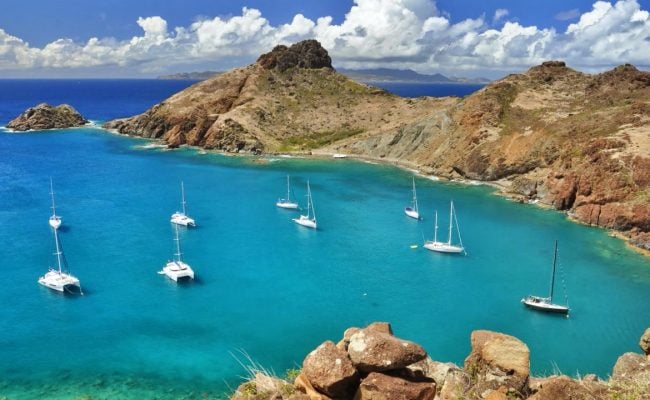 Ile Fourchue resembles  a moonscape with mostly large boulders and Turk's head cactus and scrub brush. On the outside of the protected bay is pounded by very large waves at certain times of the year. Sometimes the surf surges up against the rocks up to 300 feet in the air.
Explore the stark landscape on foot and walk carefully amongst the spiny cacti. You may even come across a few wild goats and their antics. Be sure to take sunglasses against the glaring sun, as much water as you think you will consume, some headgear to protect you from the strong sun and sunscreen. Sharp needles of the cactus can penetrate the soles of flip-flops, so please be careful where you step. In the winter, you may see the humpback whales from atop the island pass near the Nature Reserve.
The sunsets at this quiet anchorage is beautiful and if your yacht stays here for the night, you will be in for a celestial treat when you stare up to the night-sky with no light pollution.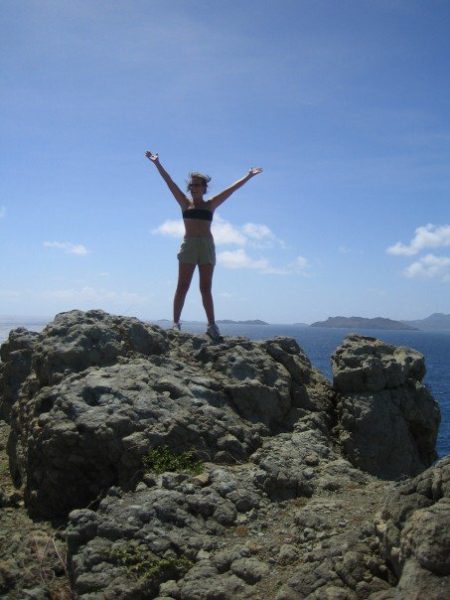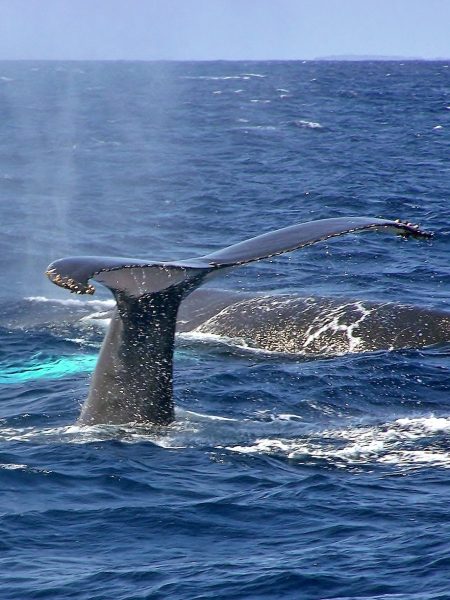 45 coral species are recorded in the beautiful underwater world found here in the Marine Nature Reserve around Ile Fourchue.
We have dived quite a few of the Scuba Dive-sites marked with white mooring balls. The park is protected from fishing or taking anything from ocean in the marked territory around these isolated islands. There are about 165 species of fish found here and other interesting sea life such as Eagle Rays, Hawksbill turtles, Green Moray Eels, Sponges, Sea urchins, starfish, shellfish, crustaceans are also reported. An invasive species of fish found in this reserve is the Lion Fish, which is poisonous and is dangerous to touch. The one interesting type of fish we find is the Porcupine fish and my wife, Michelle like to call it "Humpty Dumpty", they have very large eyes and when in danger will puff up with spines.
You will have a wonderful experience stopping here at Ile Fourchue on your St. Barths sailing route.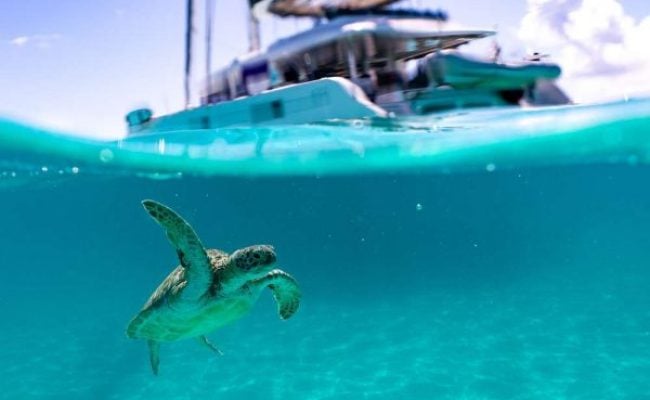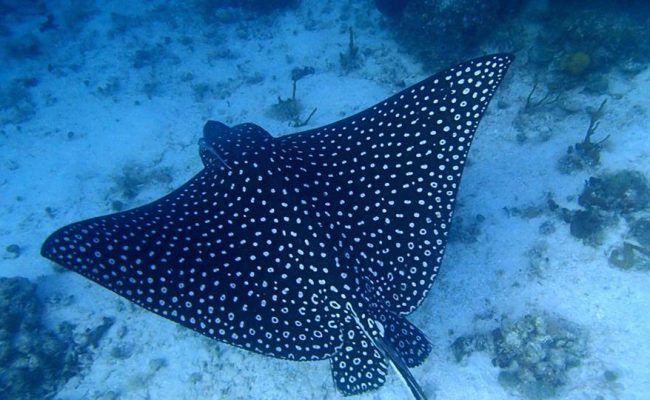 To learn more please contact the friendly & knowledgeable team at Epic Yacht Charters to get onboard a luxury Sailing or Power charter catamaran. Your Private Water Taxi or Tours can be arranged.
Contact Us NOW for availability and a personalized quote!  While our service is priceless, it is always complimentary.
Email us: [email protected] Call us: (954) 543 1270 or LiveChat with us on our website and ask as many questions as you want. Thank you and wishing you Epic Adventures from Team Epic!