When your family or a group of friends spend a week aboard a fully crewed all-inclusive charter yacht vacation, a theme party is always fun!
The secret to success with theme nights is matching your guests' personalities with their favorite food selections and the popular holidays, birthdays, and local folklore.
Crews make the best effort to set up the theme previously discussed with the guests. Some are surprises are fun and playful and some are planned for months before boarding the yacht. The whole group will enjoy a party.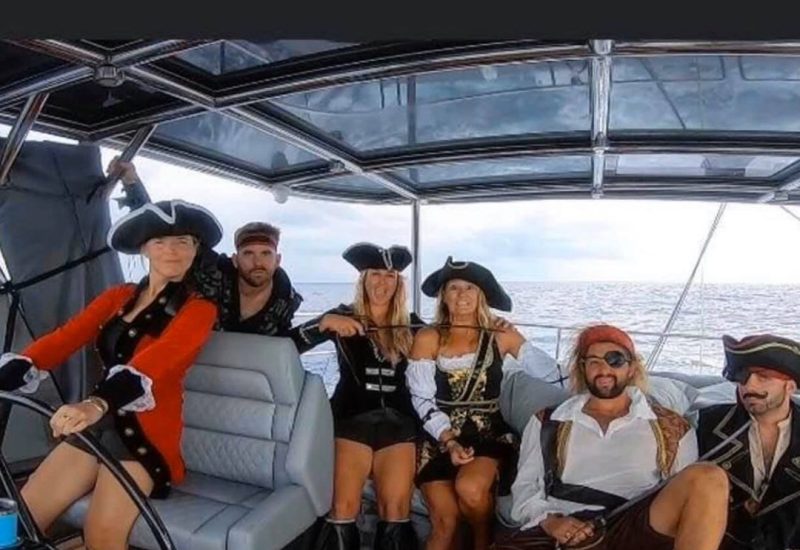 Let's look at a few options…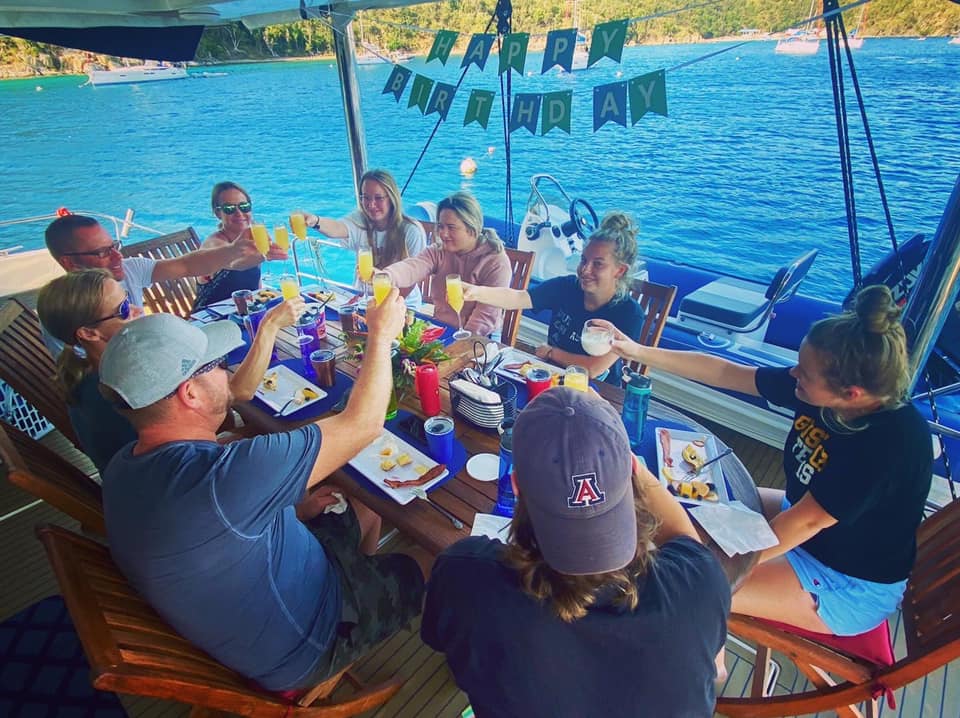 It's your birthday!
Quite often the spouse surprises an unsuspecting husband or wife with an unforgettable milestone birthday. Friends join in from near and far.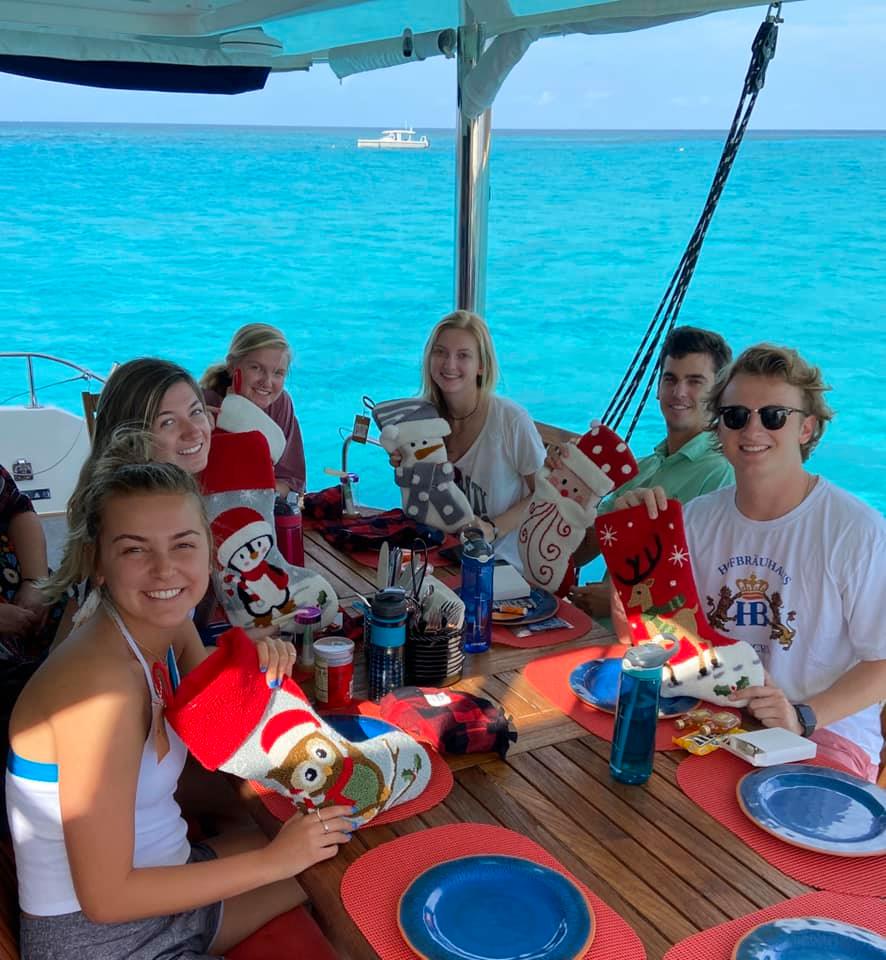 Families love to spend time together during Christmas. Many children have grown up and left the nest, and now the whole family meets up for a special week on a charter yacht.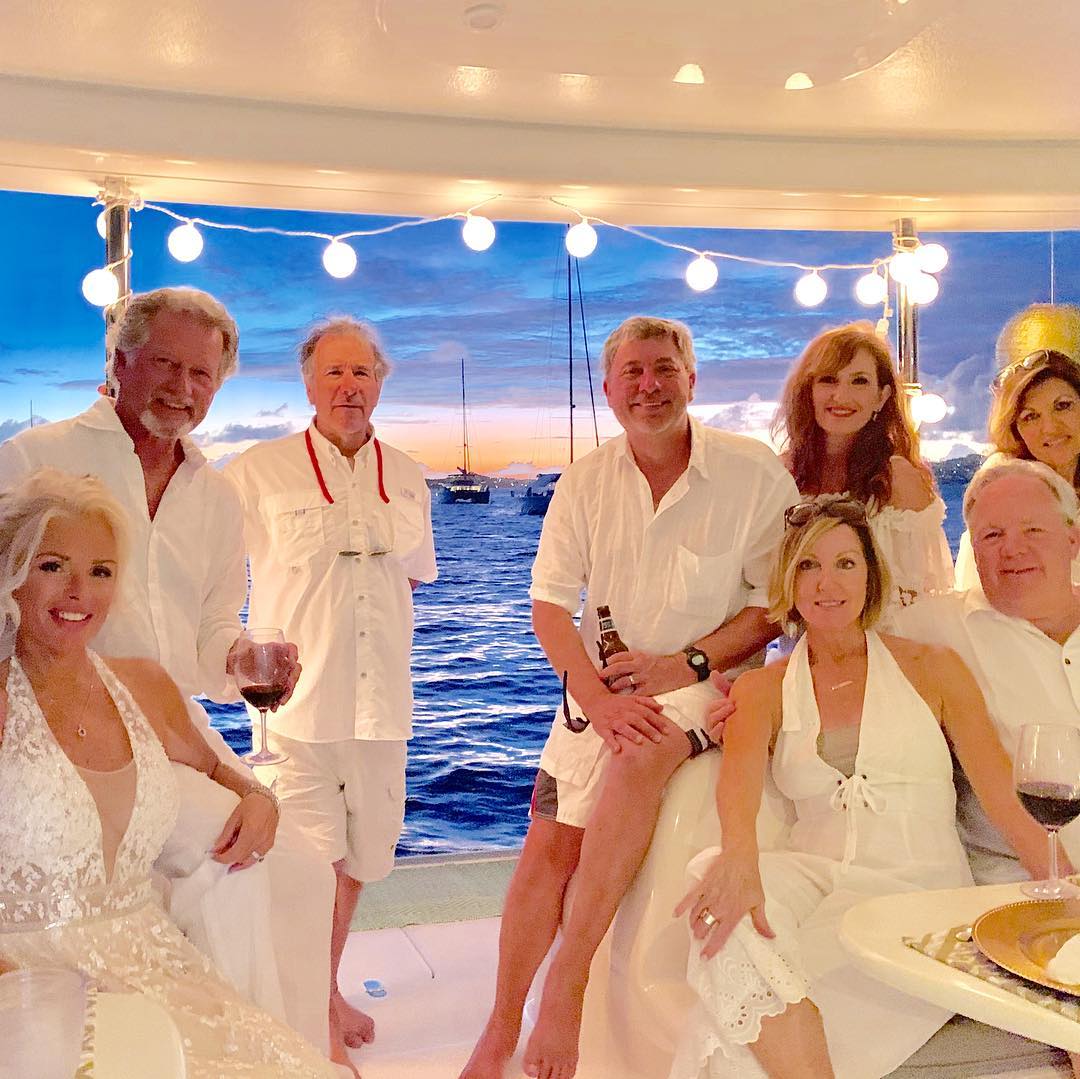 A white night!
Imagine seeing the whole group in white. This is a great theme for a wedding ashore or on the charter yacht. A wonderful night starts with cocktails and dance the night away.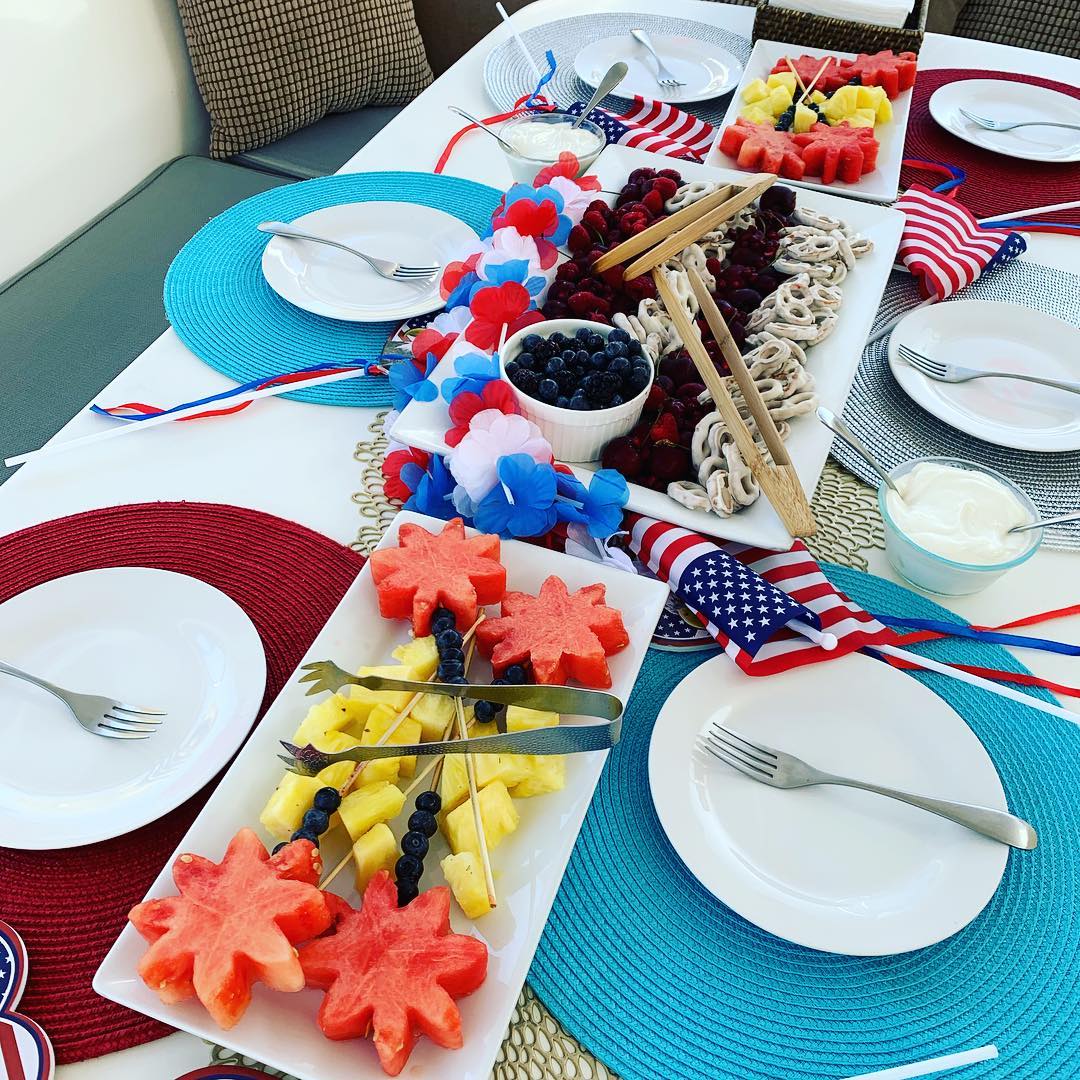 4th of July!
Celebrate Independence Day on your vacation. There are going to be fireworks somewhere. If not spend a wonderful Star-Spangled Banner day.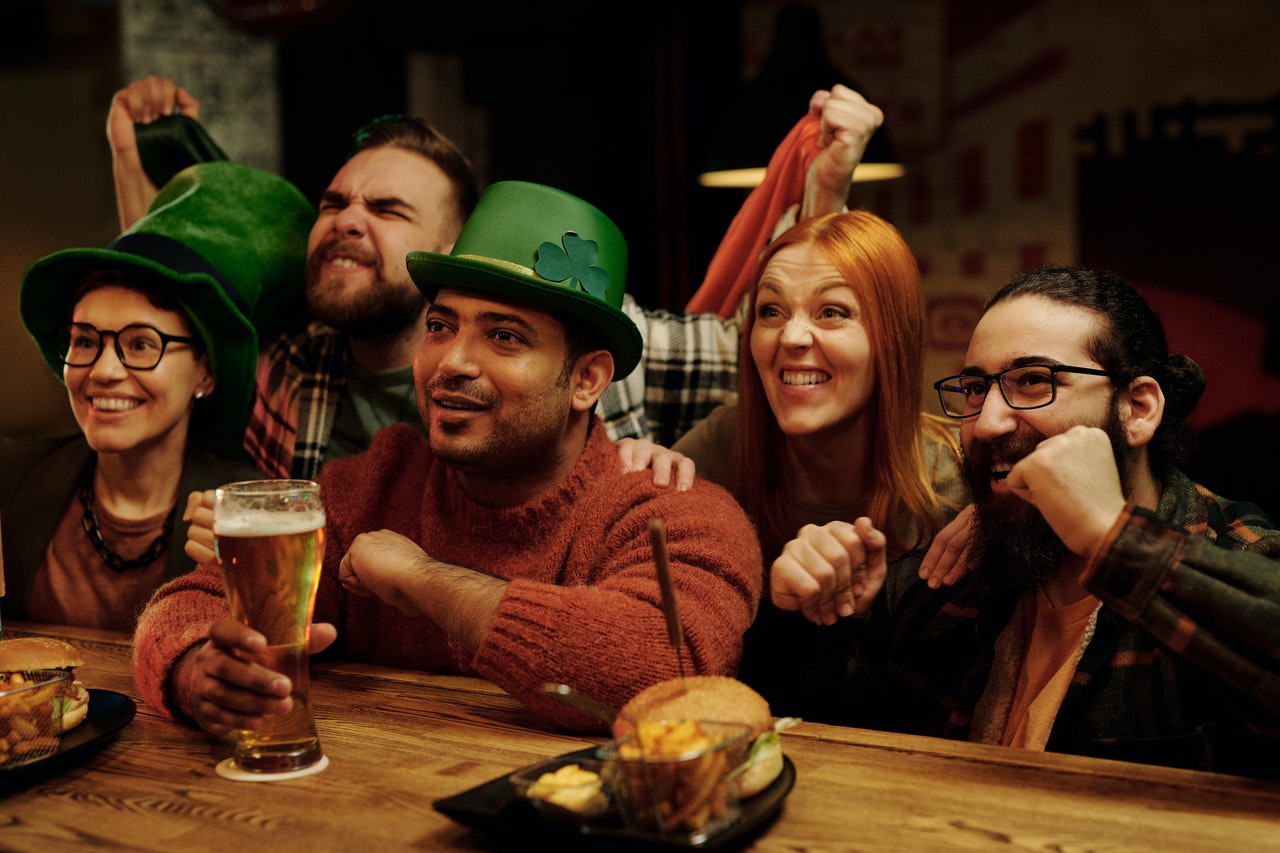 St. Patrick's Day!
St. Patrick's day is one of the most favorite holidays in the world, so why not bring your drinking buddies and "leaf" with new memories!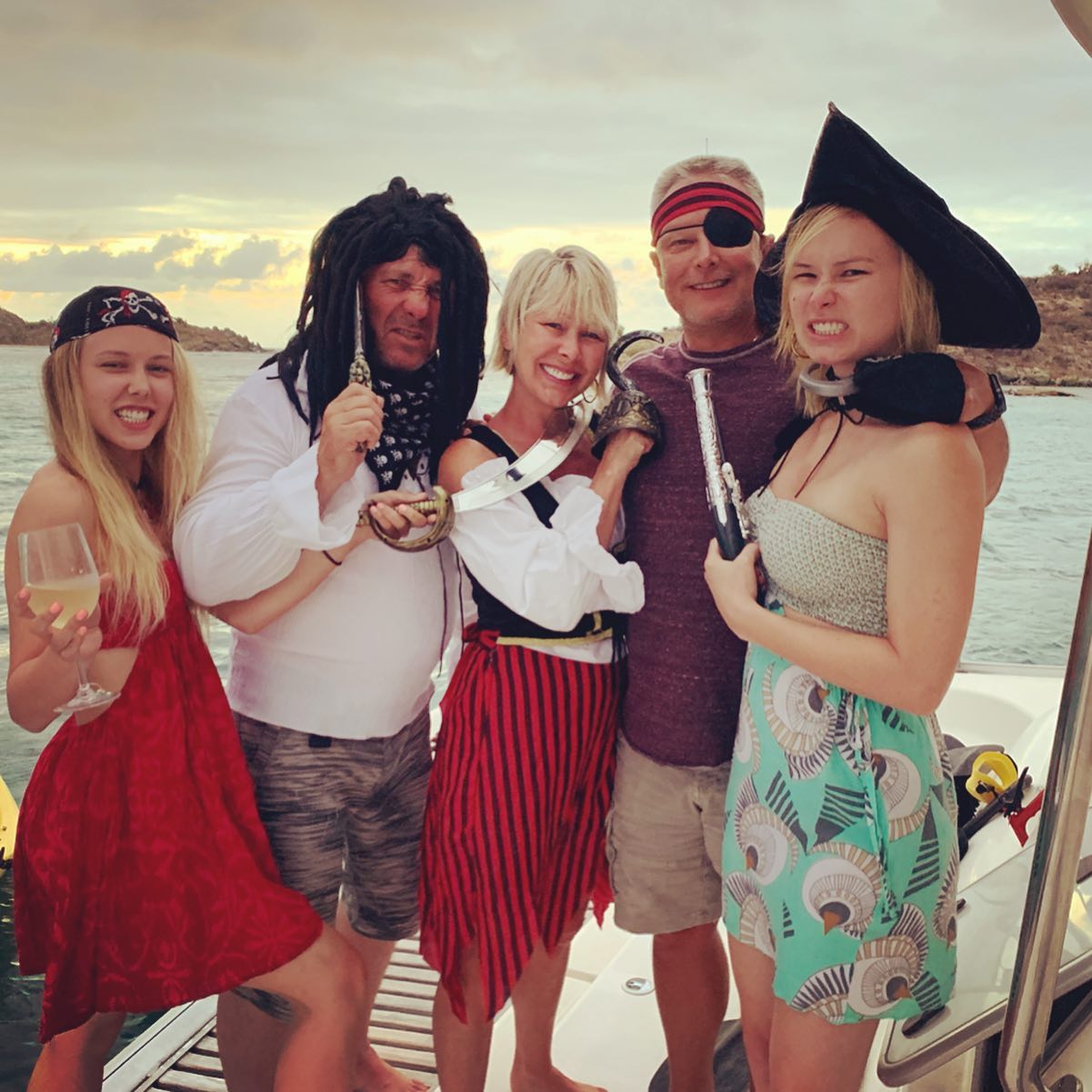 You are all pirates!
The pirate theme is very popular. The Caribbean is known for piracy and there are so many stories to tell and to listen to. Aarrrr me maties!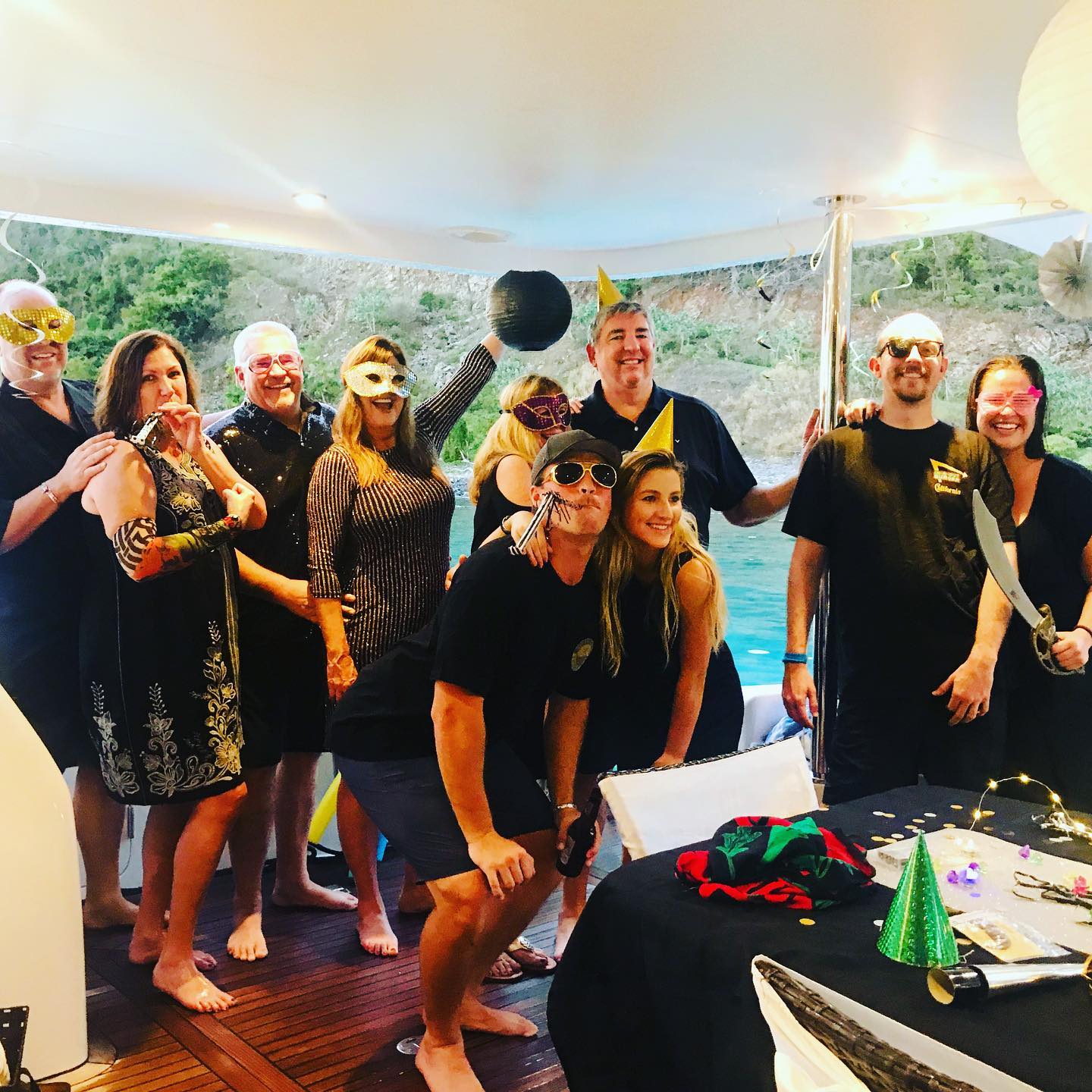 Start your New Year on a very festive note. Lots of champagne and a little dress-up leads to a late-night and greeting the first day of the year on a charter yacht.
Does an all-inclusive yacht charter sound like your dream vacation? Let us help you make that dream a reality! Epic Yacht Charters offer access to the best sailing or motor catamarans for vacations in the Virgin Islands and other Caribbean destinations.
Please contact us and ask how we can help you find the right boat and crew for your next unforgettable all-inclusive vacation. Thank You.