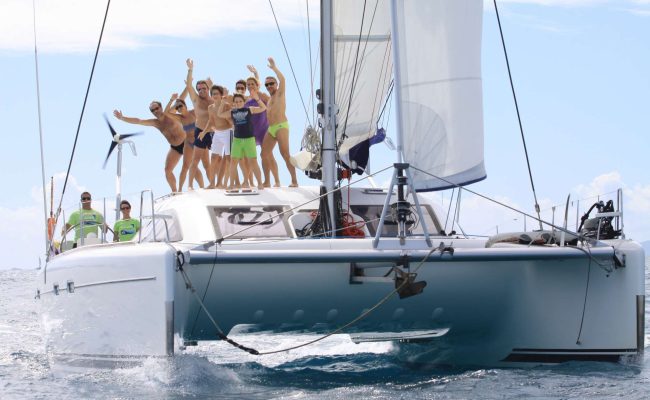 When you plan your crewed charter yacht vacation, you will have to decide which would be the best type of sailing yacht for you and your group or family. Do you prefer sailing on a monohull sailing yacht or a sailing catamaran?
They both offer many of the same benefits. The sailing catamarans have a lot of stability at anchor and underway without costly stabilizers, very large luxurious interior and plush exterior living areas compared to similar size monohulls, exceptional privacy for the guests as sleeping accommodations are well separated with en-suite bathrooms and closets and a shallow draft.
Sailing monohull yachts (sailboats) are generally for sailors by nature and enjoy the quiet sailing experience while underway. They also enjoy the activity of sailing that sport offers. When the wind is good and the sea conditions are fine, this charter experience on a sailing vessel can provide some of the most memorable days on the water. Since the wind is free, there is very little fuel used apart from running an engine or generator to charge batteries. Standard production sailing yachts are very capable of sailing very long distances using only wind power.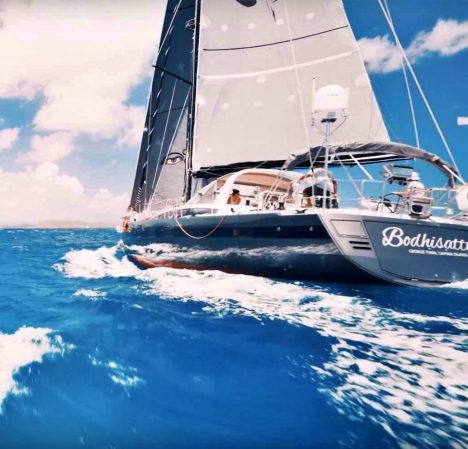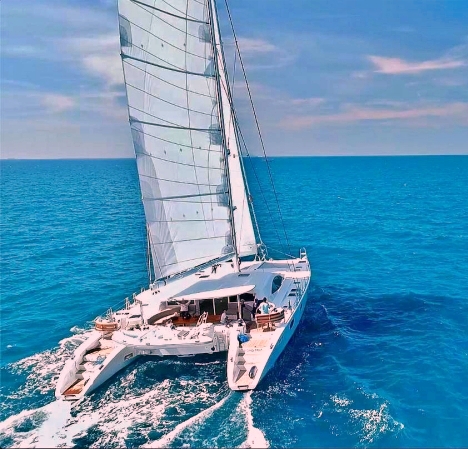 For chartering in the Caribbean islands, we consider the different conditions prevailing in the sailing destination. In the Virgin Islands, which is part of the Leeward Islands chain, a lot of the islands are protected from the Atlantic ocean swells by passages along islands dotted along the Sir Francis Drake channel. Other destinations further South in the Windward islands chain, larger islands are further apart requiring longer sailing with the deep ocean which offers the real sailing experience.
Whether you choose monohull or multihull, you still have a professional crew serving you with the same quality expected from our clients. All cabins or staterooms are luxurious with different layouts.
The water-sports are the same, getting towed behind the tender and kayaking, snorkeling, skiing, stand-up paddle-boards and so much more. The same delicious cuisine served by professional chefs. The destinations are the same. Sailing catamarans have shallow drafts to get close inshore and near the beaches. The monohulls have deeper drafts, perfect for stability under sail when the yacht "heels".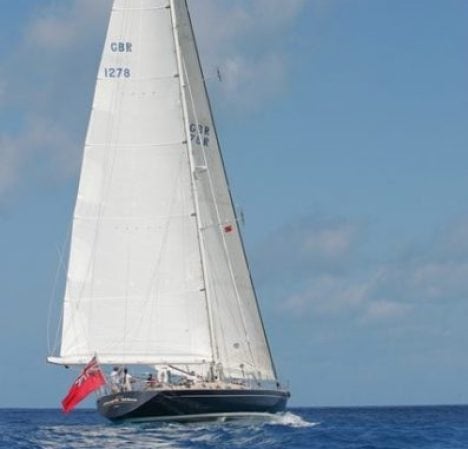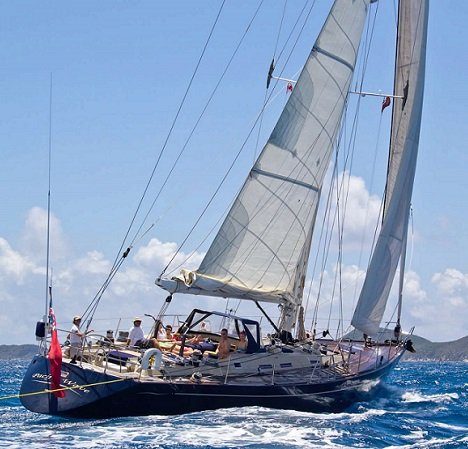 The great success of catamarans in the charter industry over the past decade is due primarily to the fact that catamarans offer enormous advantages over monohulls.
Catamarans are considerably more stable than a monohull.
Catamarans are much wider than monohulls and therefore provide enormous aft cockpits.
The main salon of a catamaran is on the same level as the cockpit. Unlike on a monohull where sailors have to descend below by steep steps, but rather straight from the cockpit into a light-filled salon.
When sailing with a large group of charter guests catamarans offer much more privacy as the two hulls, and the staterooms and en-suite bathrooms within them, are far away from each other.
Now if you are an old hardcore salty dog sailor like me, you would be the first to point out that sailing is only really done on a monohull sailing yacht. After sailing across the Atlantic ocean on a sailboat, the benefits of being on a monohull was clear.
Monohulls have great flexibility at sea and are designed to return into the wind and also make down-wind sailing a lot easier.
Sailboats are fast and can point into the wind better to reach your destination quicker as you do not tack as much.
Monohulls maneuver better because you're not dealing with two hulls. They can make sharper turns and navigate much more easily through narrow channels and tight spaces. Plus, their higher hull displacements reduce the adverse effects of crosswinds in tight conditions.
At anchor, a monohull always points directly into the wind with not too much swerving with two hulls.
All that said and done. Sailing is fun and is a wonderful way to spend getting from one to the other anchorage. Let us help you decide which yacht you would choose!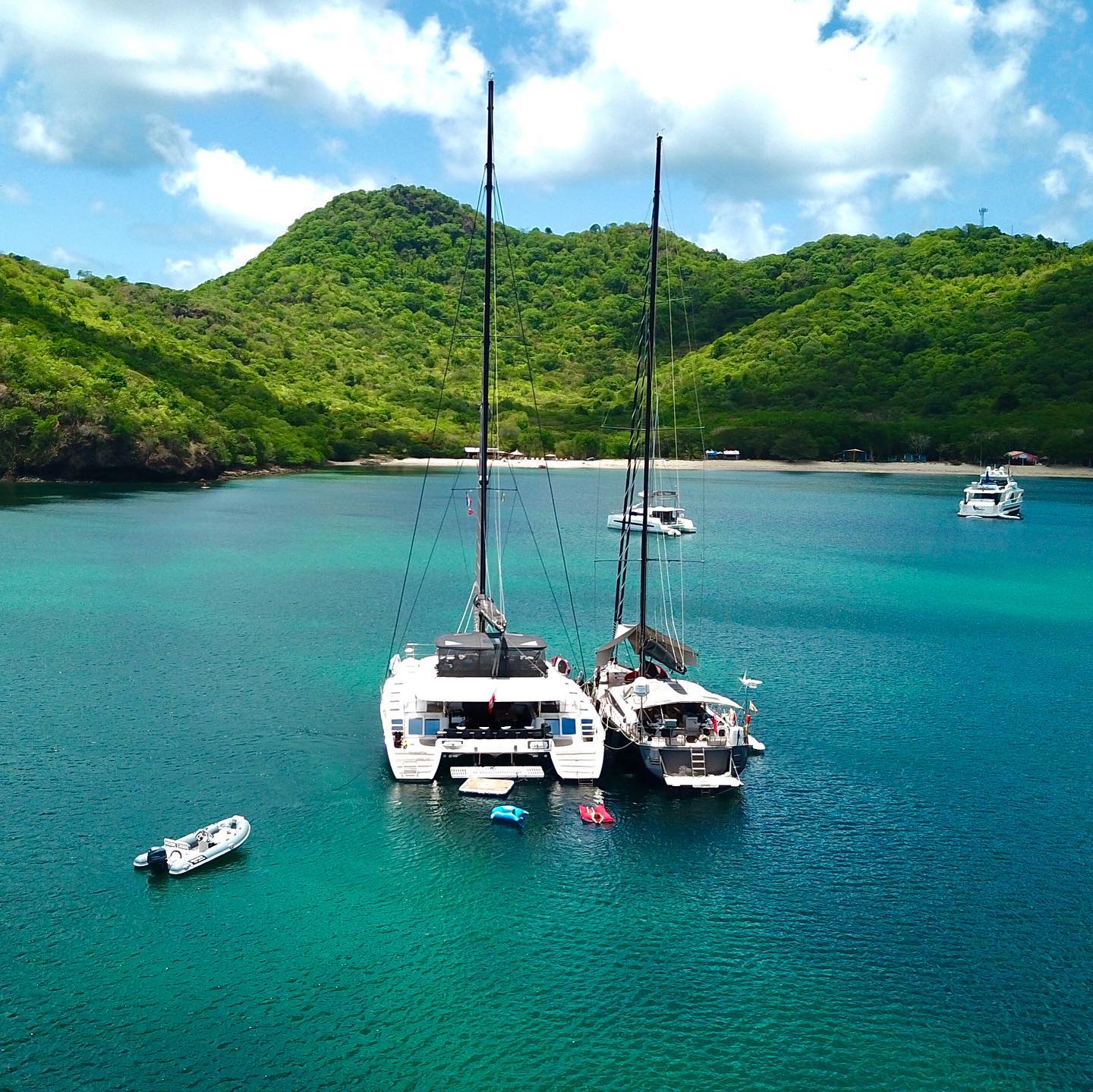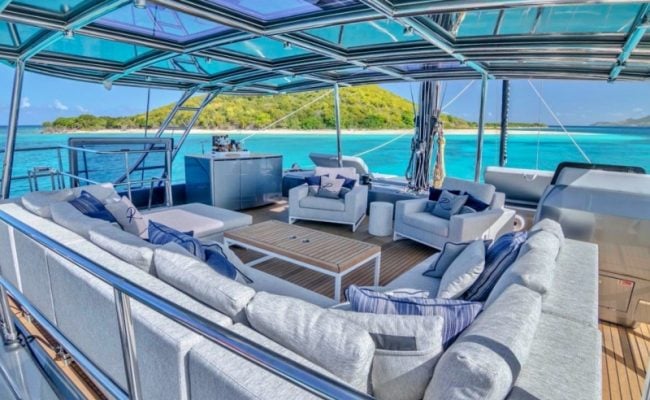 To learn more please contact the friendly & knowledgeable team at Epic Yacht Charters to get onboard a luxury Sailing or Power charter catamaran. Your Private Water Taxi or Tours can be arranged.
Contact Us NOW for availability and a personalized quote!  While our service is priceless, it is always complimentary.
Email us: [email protected] Call us: (954) 543 1270 or LiveChat with us on our website and ask as many questions as you want. Thank you and wishing you Epic Adventures from Team Epic!