There are so many beach bars and restaurants along your Epic journey while you sail or motor on your private charter yacht in the BVI. Here are a few favorites not to be missed. They are located at different anchorages along the coastline.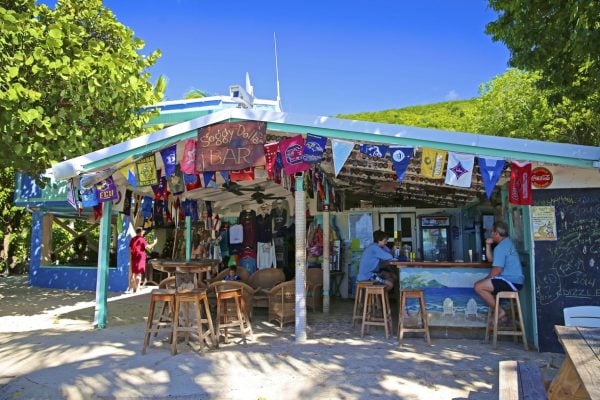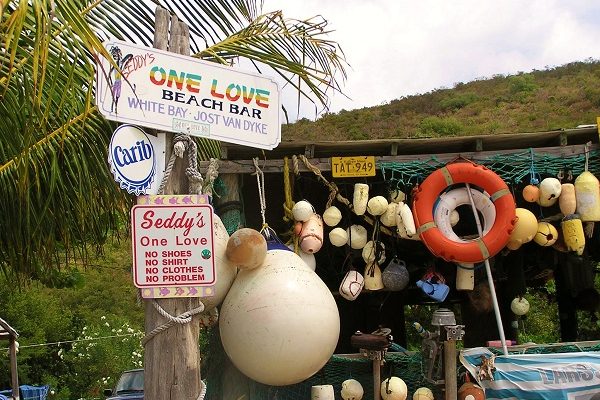 WHITE BAY
The Soggy Dollar Bar –  No doubt one of the most famous beach bars in the Caribbean, The Soggy Dollar Bar is situated on a beautiful beach in White Bay, Jost van Dyke. People flock to this idyllic paradise spot to enjoy good food, local drinks and great atmosphere. The bar offers a variety of drinks, but the concoction that sells the most is the famous Painkiller cocktail. This delicious tropical cocktail originated here in the 70′ and  is smooth and tasty. Made from premium dark rum, cream of coconut, pineapple and orange juice then dusted with freshly ground nutmeg.
The bar offers guests a chance to send a link of the webcam to their jealous friends at work or home. Then they can wave at them while enjoying the sun and beach.
Stop by the gift shop to get a T-shirt that proclaims to "Swim in, drink, swim out, repeat" or order a great meal to go along with your drinks from the restaurant.
Soggy Dollar Bar – "a sunny place for shady people"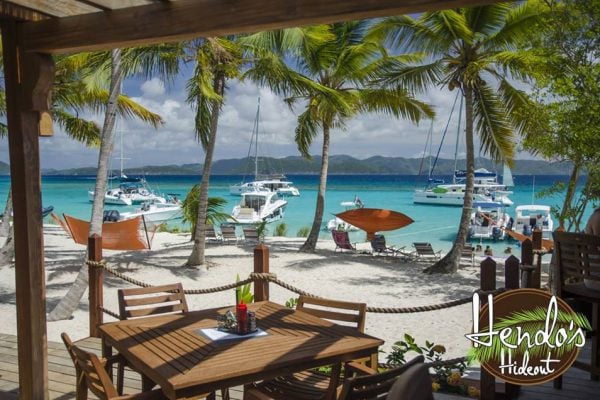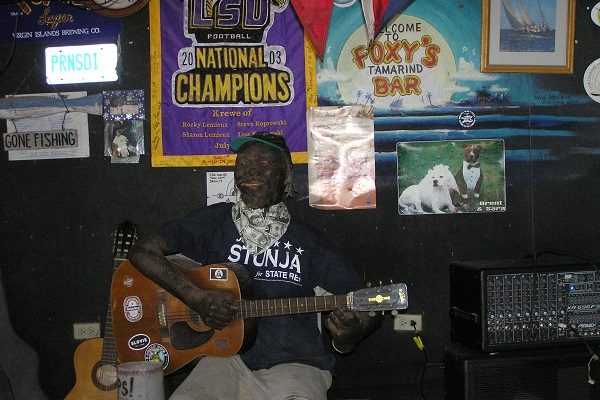 Ivan's Stress Free Bar – Hang out at a very relaxed beach bar on the other end of the bay. Swing in a tire swing under a tree, lounge on a sunbed and sip on a cocktail from the bar. There used to be a "honor" jar where you pay for your drinks when the bartender was absent, but that has changed and now there is a smiley face ready to serve you drinks and local food.
Hendo's Hideout – Right next to the Soggy Dollar Bar. Great BBQ and more. Friendly service and not as crowded with lots of shade with great views of the boats at anchor.
One Love Bar and Grill – Further along the beach. Look for all the buoys hanging outside the entrance. The owner is always quick to show a magic trick and the view is still pretty from any angle.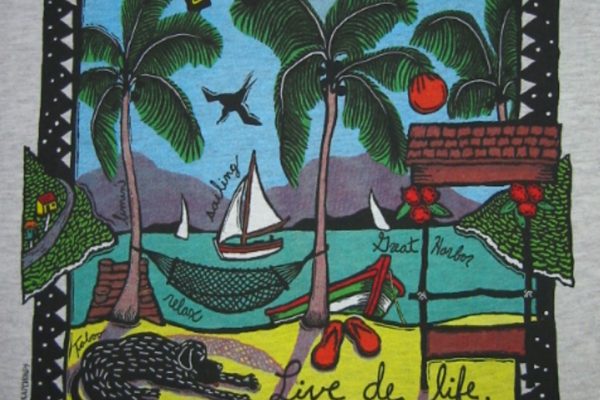 GREAT HARBOR
Foxy's Tamarind Bar – World famous. This bar is known by most sailors and after you meet Foxy yourself, you will find out why this place is so popular. Great BBQ buffet and fish served here and of course a full bar and local drinks. Live music keeps you dancing until late and there is a dinghy dock for easy landing.
Corsairs Beach Bar and Restaurant – Great kobe burgers and local food. Awesome staff ready to serve you a drink. Great views from the bar looking out over the bay.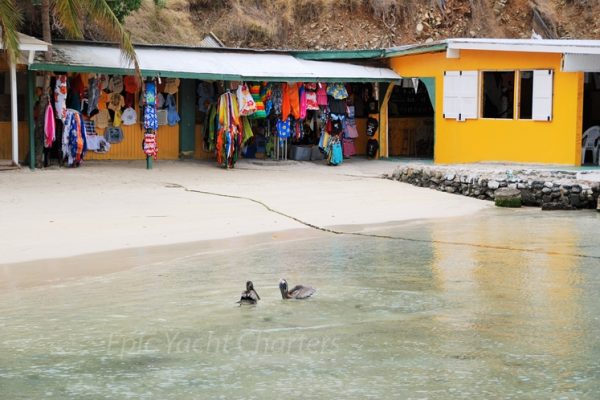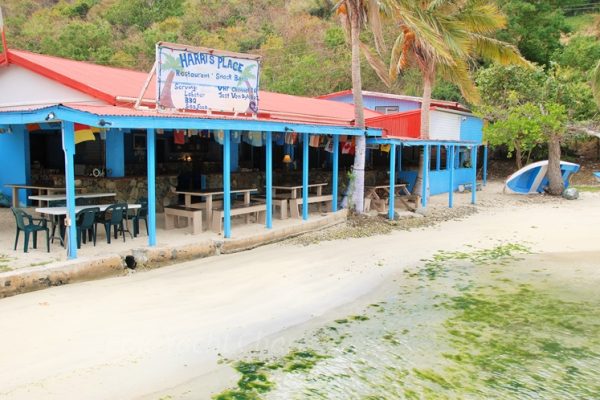 LITTLE HARBOR
Sydney's Peace and Love Bar, Harris' Place and Abe's by the Sea – Looking for a lobster meal and great T shirts along with fantastic cocktails, these bars are a little off the beaten path, but well worth a visit.
DIAMOND CAY ANCHORAGE
Foxy's Taboo – This bar has a large dock for easy access and has great food and drinks. There is a boutique shop sporting the latest trends in beachwear. Great for a quick drink stop after your hike to the Bubbly Pool nearby.
B-Line – This small low key bar is nestled in a small bay near the anchorage. Good vibe, cheap drinks and friendly staff. Tables to play games.
So don't forget to stop in and have a lot of beach fun on your unforgettable trip on a crewed yacht vacation in the BVI and you will not be disappointed!
Chat LIVE on our website and ask as many questions as you want.
Thank you!