Why book a Crewed Charter Yacht?
A crewed yacht charter gives you the freedom to enjoy your vacation in complete and total relaxation. 1st class service is the goal of your yacht crew, allowing you the time to enjoy all that a luxury vacation on a yacht has to offer. You don't have to take responsibility for the yacht, docking, anchoring, provisions, cooking meals, cleaning or paying attention when sailing or motoring.
Sample Itinerary
Having a hard time visualizing your crewed yacht vacation? Take a look at a sample itinerary to get the ideas flowing and plan your trip.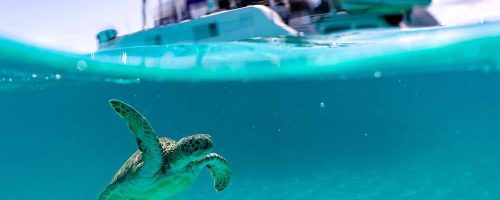 "Must Sees"
There are a few things not to be missed. Please take a look at our favorite anchorages, restaurants, beach bars, and shore excursions.