Have you ever wondered what it would be like to wake up on Christmas morning on your own private fully staffed boat?  Instead of Santa coming down the chimney, Santa comes down the mast on your sailboat, catamaran, or motor yacht. EPIC right?
Look at our new daily updated pages to find out which crewed private yachts are available for the two separate weeks for Christmas and New Year's.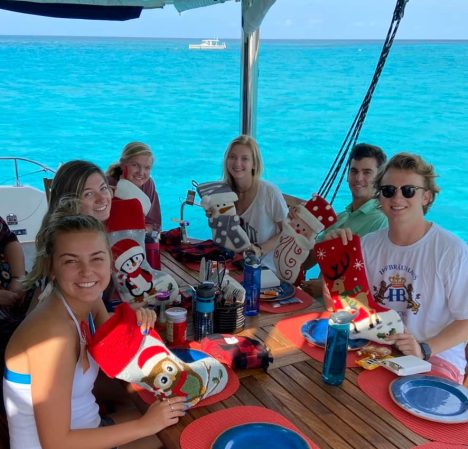 As the crew of a charter yacht in the Caribbean for more than a decade, we found the joy in families' faces when they share such a special time of the year. Holiday weeks are spent together as families or life-long friends when their adult children have plans of their own.
What makes your special Holiday week aboard a fully staffed boat special is the crew! They take good care to offer you the best of the best so that you leave knowing that you have experienced the ultimate Epic family vacation in the Caribbean!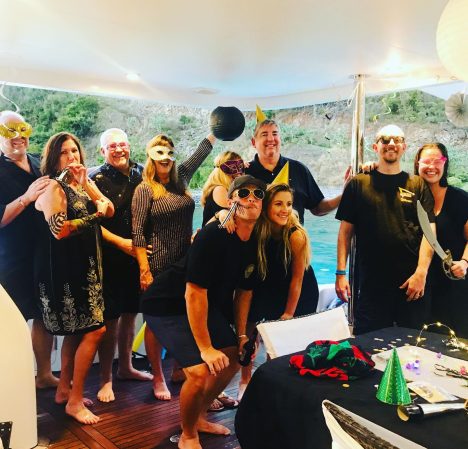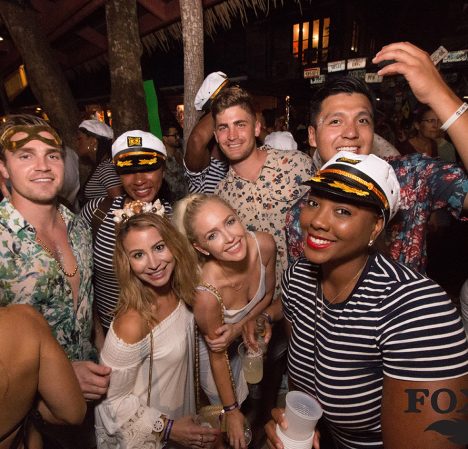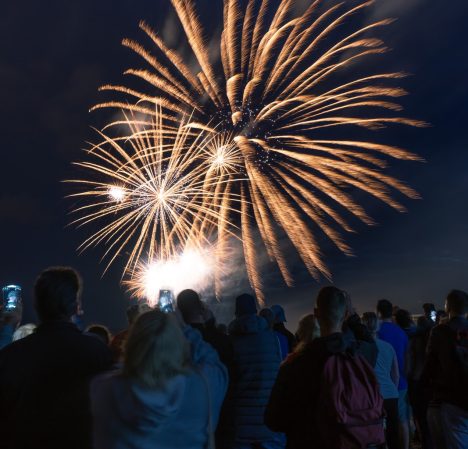 When you are ready to book that special Holiday week of Social Distancing aboard a private crewed boat then contact us here at Epic Yacht Charters:
All-inclusive 7 nights charter yacht vacations for your family and friends is the way to go to spend Christmas in the islands. The crew and boat will be tested and ready to go during the COVID-19 Pandemic. All you have to do is arrive and they will throw off the dock lines and take you to a remote bay where you are going to enjoy all the water-sports activities and festivities. The crew plans a Christmas theme and your private chef prepares a special lunch or dinner according to your preference. Special diet needs are met and you get to decide how you want to spend the day!
Every day you will be given options on where and what you would like to do. If this is your first time in the Virgin Islands, you may want to just do the highlights tour and choose a great spot to spend Christmas day.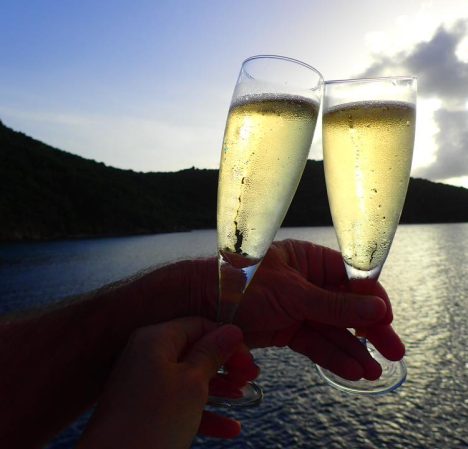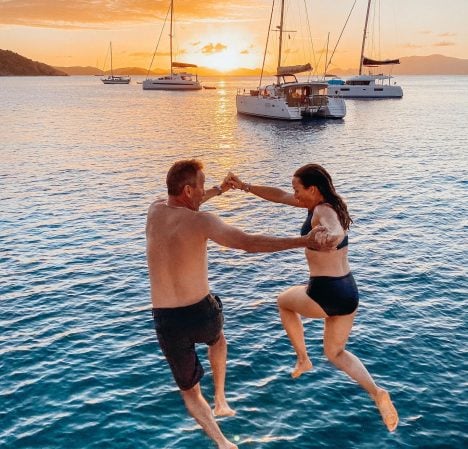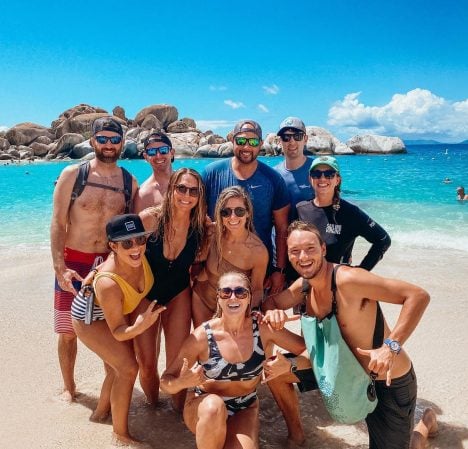 New Year's week is exciting anywhere in the world when you make it so!
Why not get a group of friends or family together and spend a week-long all-inclusive vacation on a fully crewed charter yacht? The Caribbean islands have a few special spots to celebrate the New Year. In the Millennium, Foxy's Bar in the BVI was number 3 in the whole wide world. Every region has a favorite bar or restaurant where you can unwind and let loose with champagne while rubbing shoulders with fellow travelers. Watch the video of a fun day at the Soggy Dollar Bar on Jost van Dyke in the British Virgin Islands.
This would also be a great trip for you to start your New Year's resolution to get fit and change your lifestyle. Go hiking ashore, do Yoga on the foredeck of the boat, eat healthy with exquisite cuisine served by your private chef, and spend time meditating on a remote beach. So… Stay Safe and enjoy a week in isolation with your group aboard a luxury private charter yacht!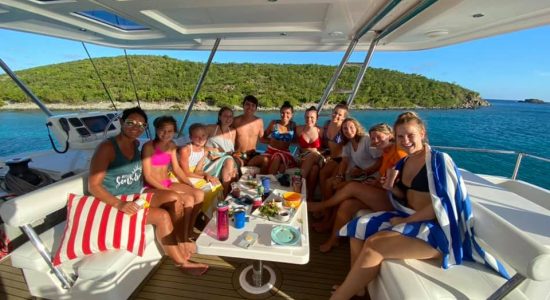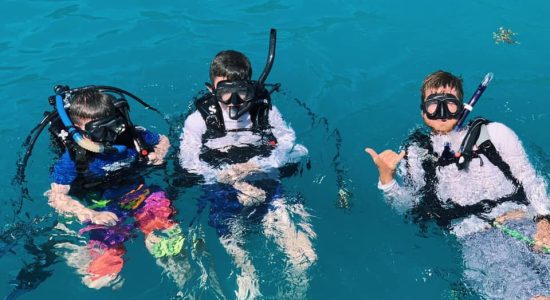 To learn more please contact the friendly & knowledgeable team at Epic Yacht Charters to get onboard a luxury Sailing or Power charter catamaran. Your Private Water Taxi or Tours can be arranged.
Contact Us NOW for availability and a personalized quote!  While our service is priceless, it is always complimentary.
Email us: [email protected] Call us: (954) 543 1270 or LiveChat with us on our website and ask as many questions as you want. Thank you and wishing you Epic Adventures from Team Epic!