We would like to give you a prime example of the excellent service the crews aboard charter yachts provide to you, the valued guest spending a week with them on an all-inclusive yacht vacation.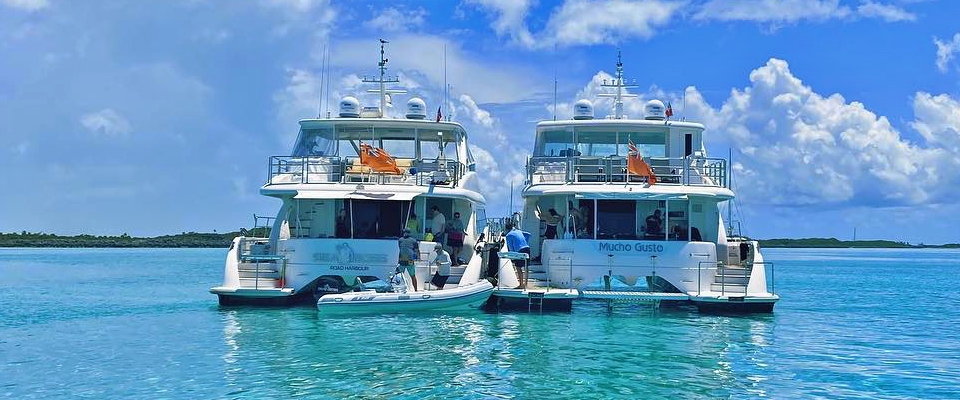 We would like to introduce the Captains and Chefs aboard Power Catamarans MUCHO GUSTO and SEA BOSS.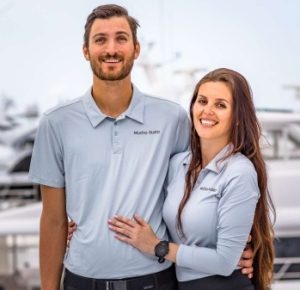 During a week in May 2021, our Epic clients joined the very experienced crews to celebrate the 50th birthday of Brian. 12 Lucky guests had such a fun experience on their vacation in the Bahamas.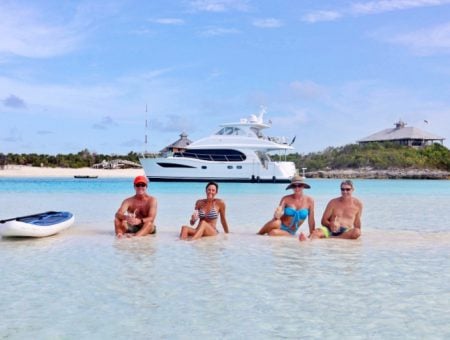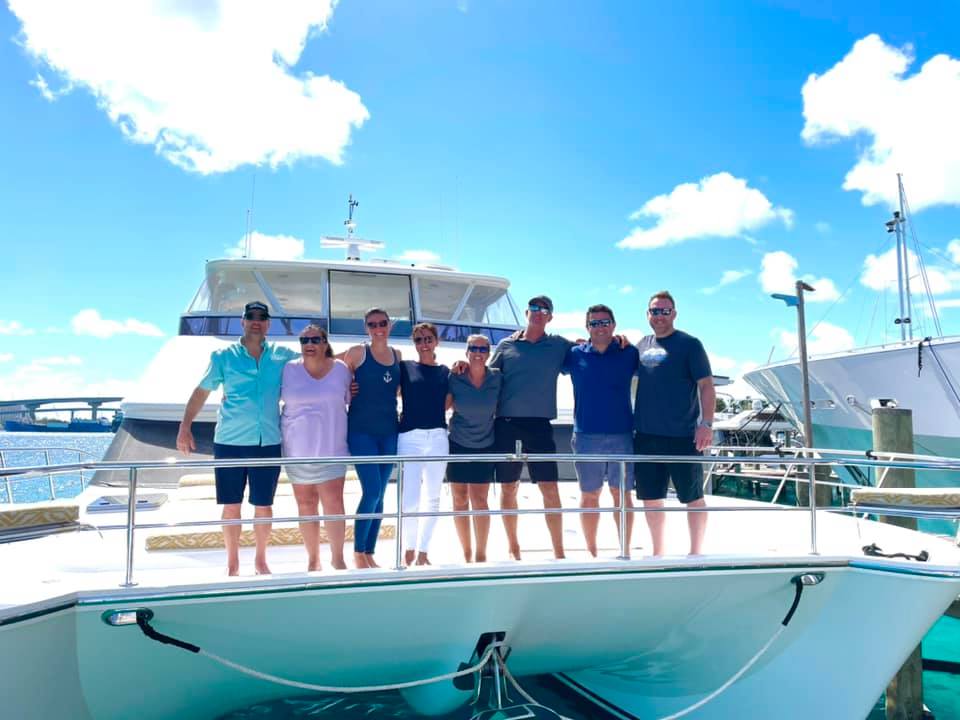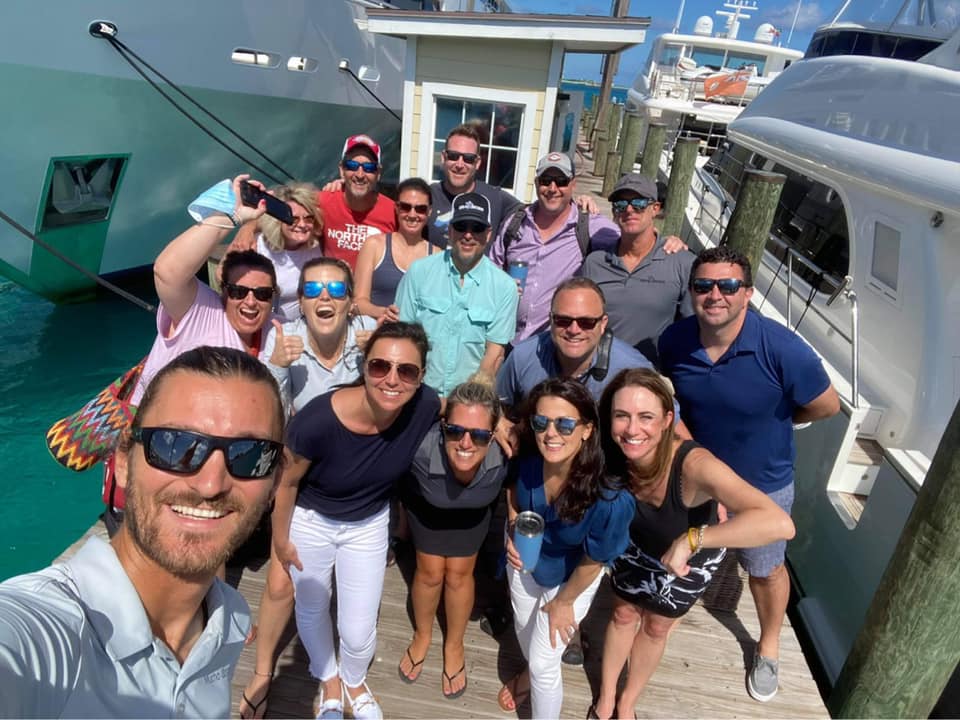 The itinerary takes you island-hopping and visiting secluded beaches in the Exuma Cays that will take your breath away. Have a picnic, sunbathe or just spend some time under shade on the beach. Watersport activities are fun when you can compete with some of your fellow charter guests.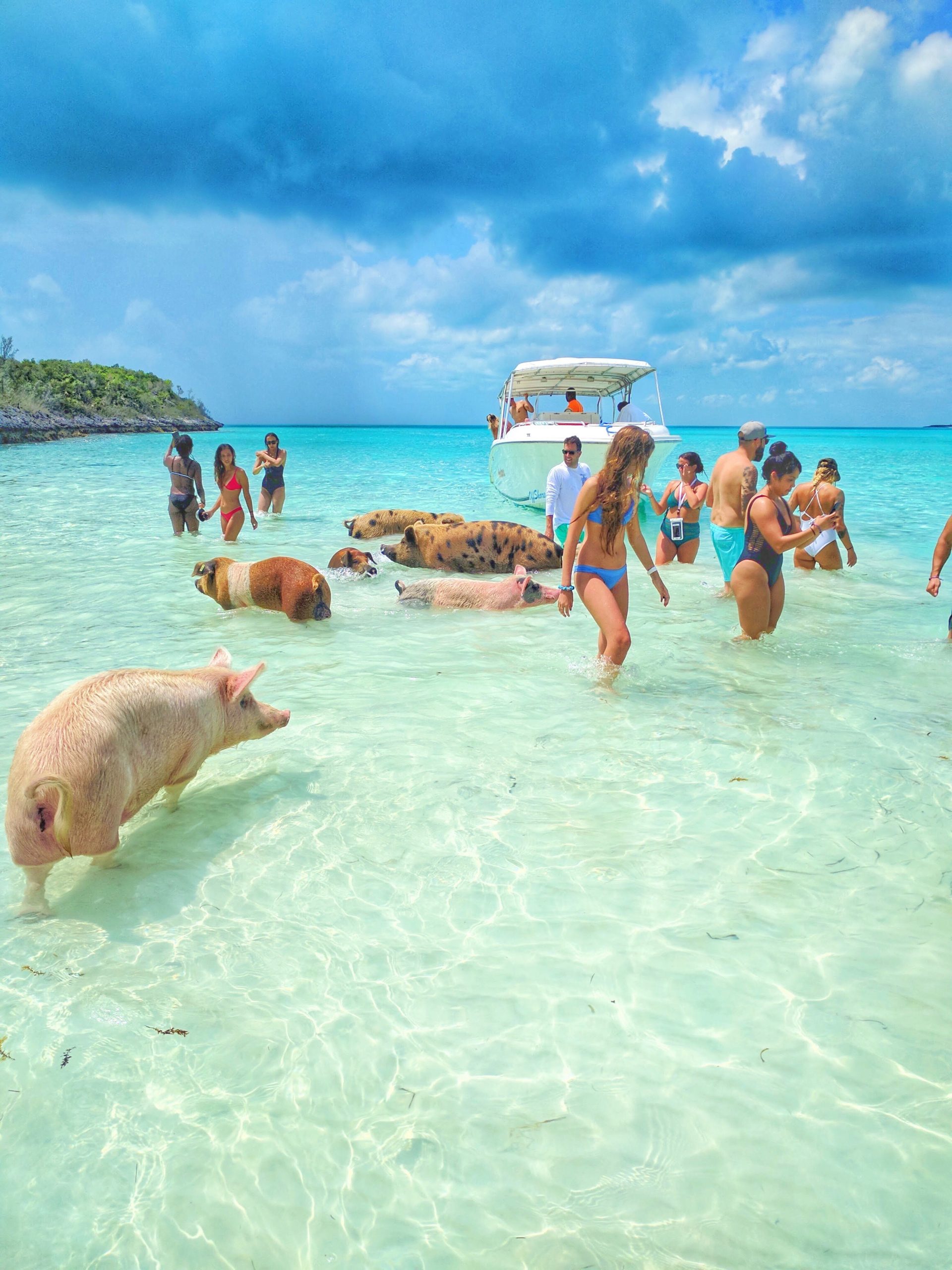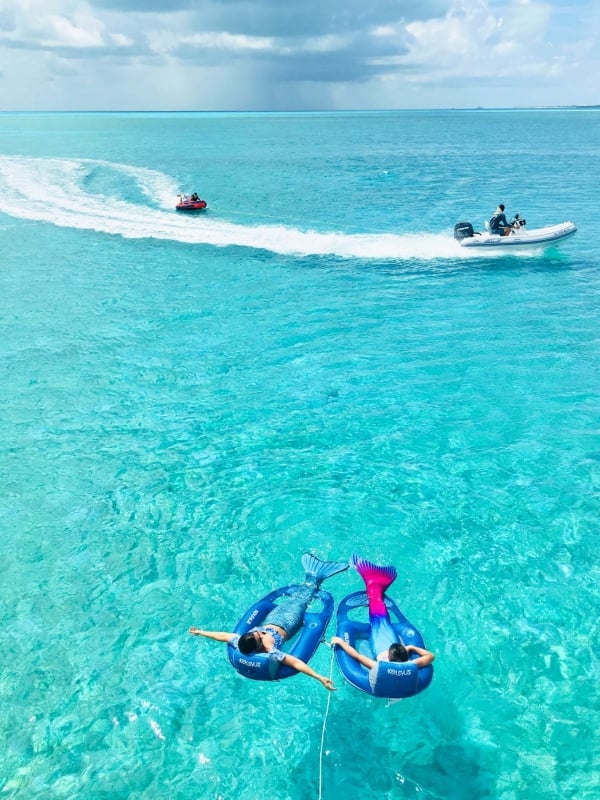 Epic Yacht Charters has expanded our sailing destinations and with our knowledge of the Exuma Cays in the Bahamas, we have found the best spots for you and your friends and family to enjoy your next amazing vacation in paradise. We have sailing and power yachts with a professional crew to charter week-long trips up and down these perfectly clear waters, calm anchorages, great snorkeling and diving, and of course pristine beaches.
These laid-back and uncrowded cruising waters are absolutely ideal for island hopping and exploring long stretches of pristine beaches when you charter a private fully crewed sailing or powerboat. Just like the Caribbean, we suggest an itinerary and anchorages that we recommend to make your Bahama vacation unforgettable.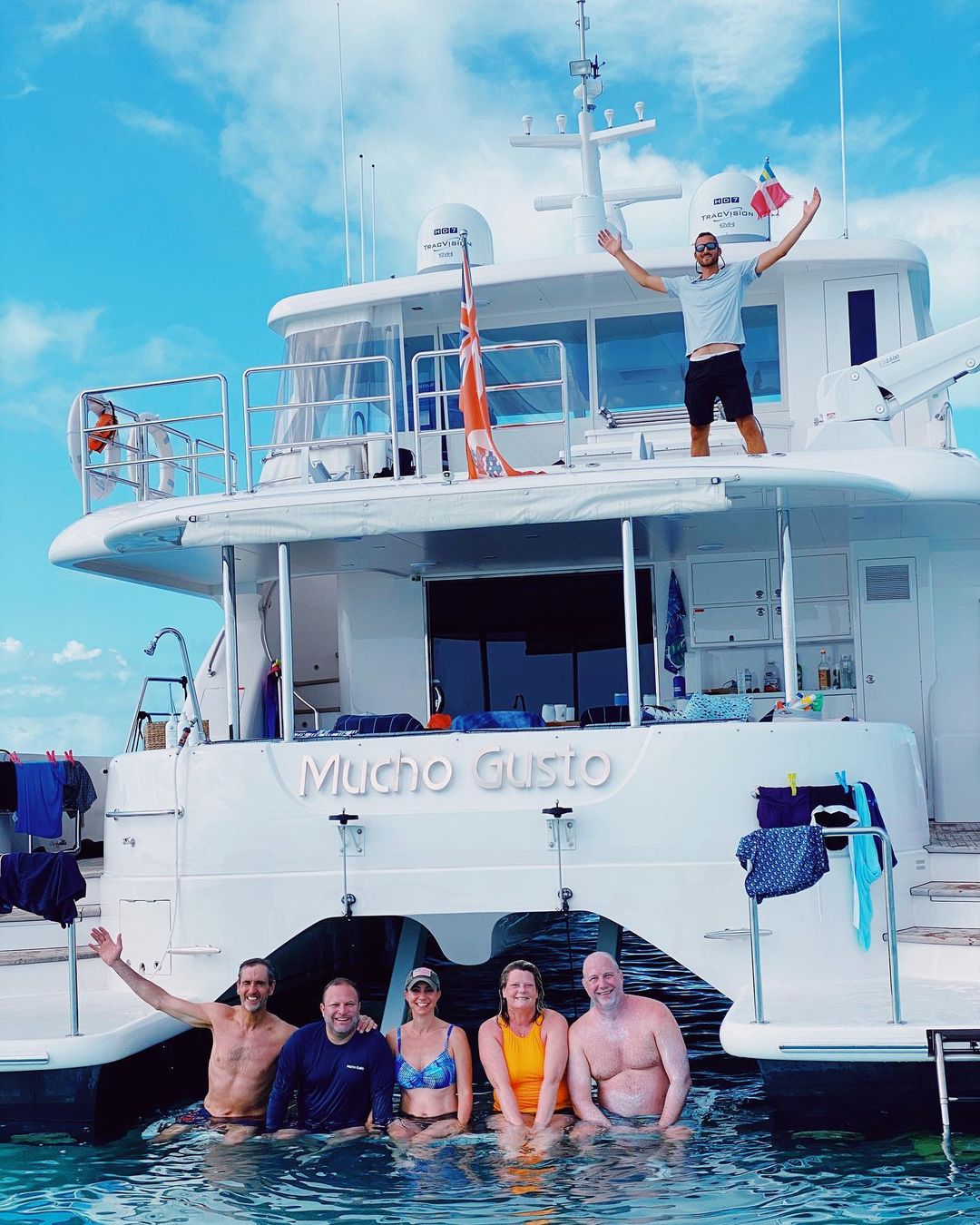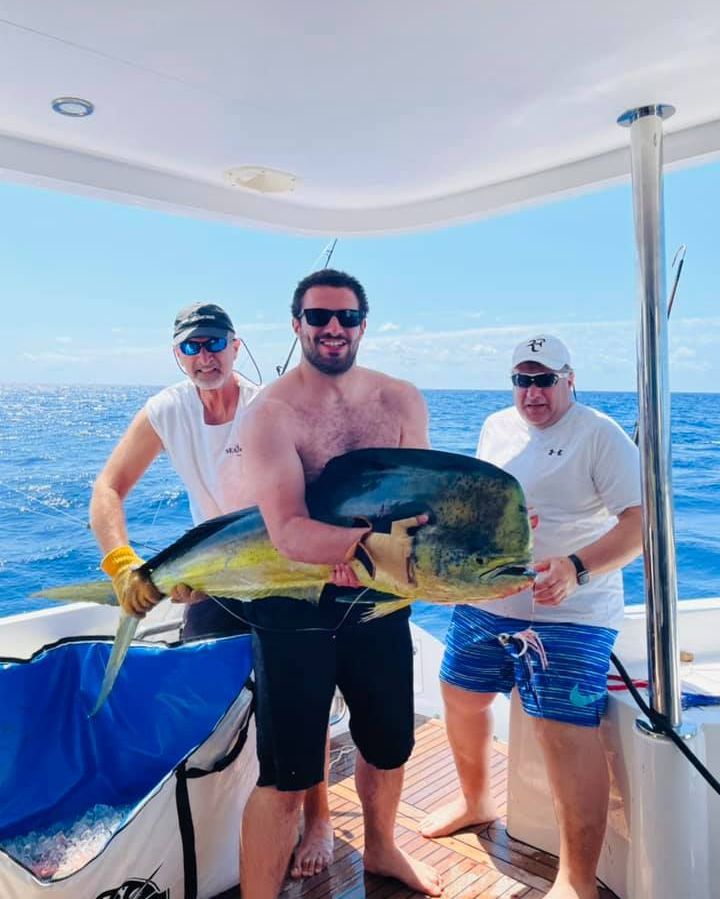 You will be pleasantly surprised by the exquisite cuisine served to you by your private chef. Both Hannahs are professional and very creative when it comes to your breakfasts, lunches, appetizers, starters, dinners, and desserts. They take pride in creating delicious meals in a small galley.
Here are a few answers to popular questions.
What is included in the yacht charter fee?
Most yachts are all-inclusive with a professional captain and private chef. Larger vessels may have additional crew such as deckhand and stewardess. All meals, snacks, standard ship's bar (liquor, wine, beer, and soft drinks), fuel for the vessel and tender, insurance for the vessel and crews, all water sport activities and diving on some vessels and cruising, and National Park permits are part of your package. Not included are crew gratuities, optional marina docking/berthing for an overnight stay, excursions and meals ashore, special requests for top-shelf liquor, wine, or excessive alcohol consumption, and transfers and from the airport.
When is the best time to go?
The spring and summer months are most popular but keep in mind that the weather is quite unpredictable. Hurricane season in The Bahamas starts as early as June 1 and lasts through November 30. Typically, the months of August, September, and October pose the most risk. Thankfully, Power Catamarans allows flexibility so you can postpone your trip to a later date if needed.
How much does it cost?
For a minimum of one week, fees start at $35,000 per week. Rates go up depending on the number of people in your party, or if the trip is scheduled during the Christmas and New Year holidays. This may sound steep but if you compare the cost of a 7-night stay for 6 guests in a luxurious resort (include the total cost of food and beverages, all the excursions, plus equipment rentals), this option is well worth the bespoke experience you will access.
Should I buy travel insurance?
Trip insurance is always a good idea.  Major travel insurance companies can cover cancellation due to extreme weather or an Act of God, emergency medical issues, and other specific situations.  Please check with a travel insurance company such as SquareMouth. Trip insurance is a must during the Hurricane months of August, September, and October.
We look forward to helping you from the minute you decide to go on a charter yacht vacation with Epic Yacht Charters until you arrive onboard the yacht which you chose for an unforgettable vacation.
Call us: (954) 543-1270
Email: [email protected]