Water skiing, Wakeboarding, Wakesurfing, Kneeboarding, Foil rides, and Tubing. If you're looking to get wet and go fast you'll find there's no shortage of fun to be had with a boat.
Each of the EPIC charter yachts has fast water toys onboard. The crew knows how to handle the tender (dinghy) very well and they can take turns to take you for a ride. Some of the boats can only pull a tube or kneeboard and others can pull anyone up on a wakeboard or "scurfer". (Surf the wake of the boat by being towed on a small surfboard type).
The wide world of watersports offers you and your family the ultimate in thrills and high-energy adventure!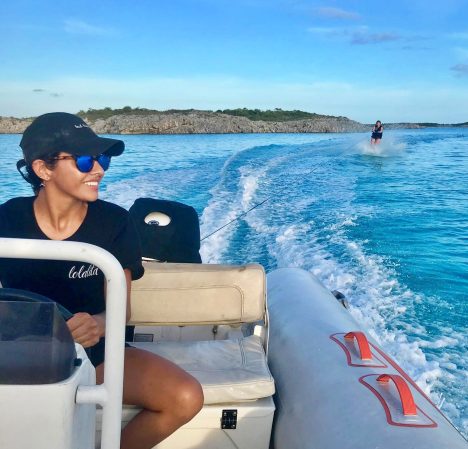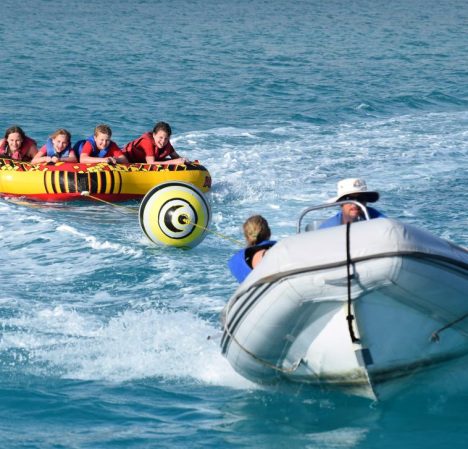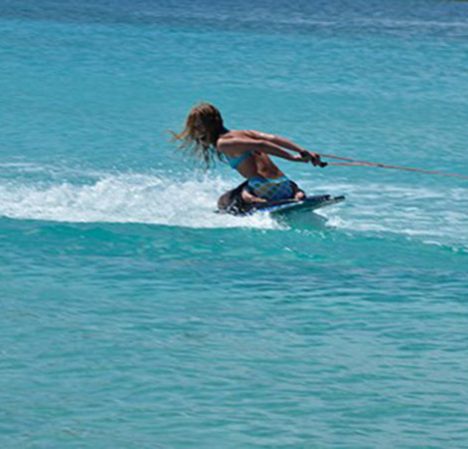 Some charter yachts carry waterskis for adults and the younger ones. Some boats tow smaller tubes to have fun with 2 people and others tow large square or long tubes where more people can ride and sometimes fly!
Foil rides are fun when you are being towed on a surfboard with a wing underneath which makes you take off on a hydrofoil. Once you get going, you can simply surf the wake or pump the board to generate forward motion. Some are even electric and this eliminates the tow or pump. It is like flying low over the water, what fun!
With a wakeboard, you can simply ski behind the boat or do a few adventurous tricks like jumping over the wake and for the more advanced, roll forward or backflip over the wake! Wakeboarding is to the water as snowboarding is to the snow. It is easier to get up on a wakeboard than on skis, largely due to the greater surface area of the board. You start with the board directly in front of you and your feet at equal heights. As the boat pulls you forward, you will naturally swivel to let your leading leg go forward.
Kneeboarding is easy to learn if you are just beginning to go fast behind the tender. Once on your knees, slide a strap over your thighs, and then you can control your direction by leaning your body and even do 360° turns while grabbing the handle behind your back. Kneeboarding is easy to pick up and is an absolute blast for anyone looking to rip around the water behind a boat. Compared with waterskiing and wakeboarding, it is by far the easiest tow watersport to pick up.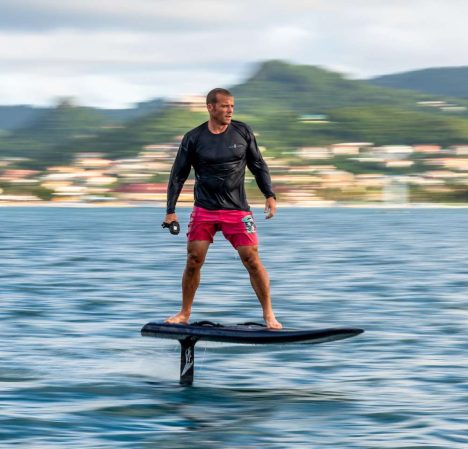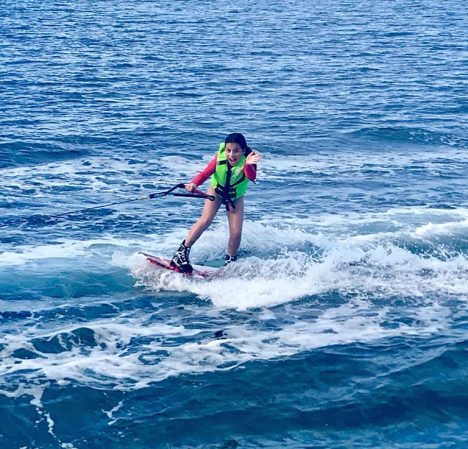 Water sports are adventurous, fun-filled, action-packed, and exciting. Both, physical exertion and mental stimulation can be attained in fast water sports.
They offer a visual treat, motivation, and an elated feeling. Water sports can be played in, on, or underwater. Click on the yacht and then navigate to the Amenities section of each charter yacht on our website to see what is available when you get on board!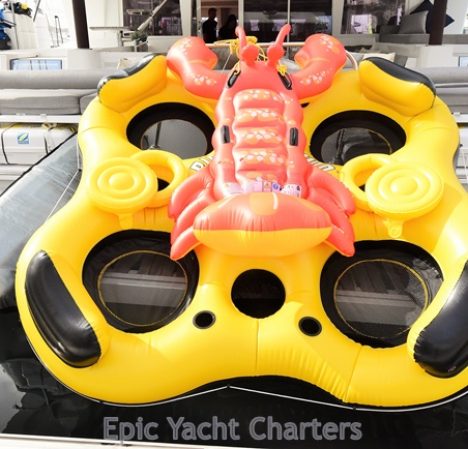 To learn more please contact the friendly & knowledgeable team at Epic Yacht Charters to get onboard a luxury Sailing or Power charter catamaran. Your Private Water Taxi or Tours can be arranged.
Contact Us NOW for availability and a personalized quote!  While our service is priceless, it is always complimentary.
Email us: [email protected] Call us: (954) 543 1270 or LiveChat with us on our website and ask as many questions as you want. Thank you and wishing you Epic Adventures from Team Epic!