Charter Yacht Brokers are professionals who will assist you in finding the right yacht, crew, and destination for your unforgettable vacation. We attend boat shows and can verify that the crews are reliable and very knowledgeable about the sailing areas. Epic Yacht Charters prides itself by only representing yachts of the highest quality and luxury.
The yacht charter broker is trained in the standard industry charter agreements, contracts, and all legalities of contracts between the client, the clearing house, and the owners of the vessels.
We will protect the funds and handle them through escrow accounts to avoid any fraud. All rules will be described and you will feel comfortable trusting the broker.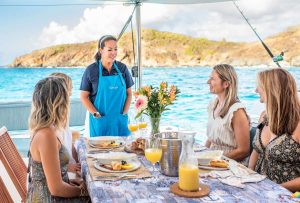 To ensure an easy and carefree vacation planned, they will assist in your itinerary planning according to your interests. 
If you need accommodation before or after your charter, local knowledge of hotels and villas will be shared. How to get there and transportation will also be discussed and especially when you need to submit your preference sheets about interests and food allergies and likes/dislikes.
Meet Michelle Heyns
Michelle's personal experience with yachts, crews, owners, and yacht managers sets her apart from other charter yacht brokers. Additionally, she participates in major annual charter yacht shows to inspect each yacht and interview each crew personally. As an independent outlet, Michelle's unbiased, expert advice can often help tip the scales, turning the best vacation into an EPIC journey.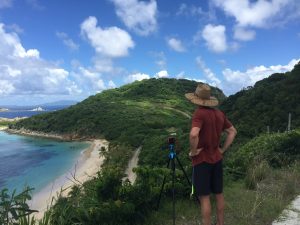 Our #1 goal is to match the yacht and crew that fits the client, identifying your needs to provide the vacation of a lifetime. We'd love to continue booking your vacations for years to come – the ultimate reward is creating lasting relationships and even lifelong friendships. Your friends will be envious when they see your trip, and then they will contact us to help them have the same unforgettable experience.
Charter yacht brokers are charter yacht industry professionals who share a range of vessels with you and are there to help you choose the vessel you prefer. We gather information from you, such as the number of guests, and preferred dates of travel, and determine information including availability and rates. The service is to improve the experience of the guests and is provided at no cost to you!
With over 300 charter weeks and 16+ years of experience as a hostess and charter chef, Michelle has a unique perspective on the industry. She spent 12 years chartering specifically in The British Virgin Islands with her husband Leon and knows every anchorage, every activity spot, every secret sunset viewing beach, and every yacht/crew in the area.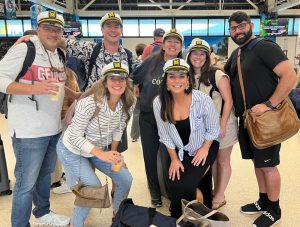 Together they have also chartered in other Caribbean destinations and in the Abacos and the Exuma Cays in the Bahamas. She founded Epic Yacht Charters in 2016 and is now one of the top crewed charter yacht brokers in The Virgin Islands. She understands firsthand the importance of creating a perfect match between her clients and their ideal yacht & crew for an unforgettable sailing vacation. Michelle was inducted in the fall of 2020 as an active member of the prestigious Charter Yacht Broker Association (CYBA).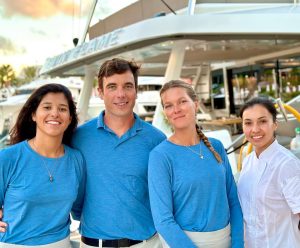 Included in your luxury yacht charter is the service of a professional experienced captain and chef. Some yachts also have deckhands and stewardesses at your service. Your crew are experts, outstanding cuisine served by your trained private chef from a small galley, and safety, security, and responsibility when sailing or motoring by your licensed captain. Before your charter begins, the captain will assess your needs and design the perfect itinerary for your vacation while your chef designs a menu for your unforgettable week aboard. All watersport activities are in their control and they make sure that you get instruction on the use of plenty of different water toys, including SCUBA diving if offered.
The qualifications for the crew to operate the yachts are very high and we interview them to find out if they would be the right match for you and your group.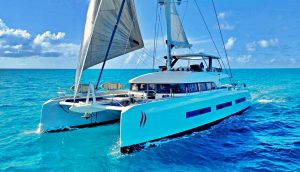 The charter yacht industry has monohull sailboats, sailing catamarans, power catamarans, and motor yachts.
We recommend the best yachts available to you for the preferred time of your trip. We bring specials and yacht features to your attention. Most of the yachts have a different layout and you may want to select the best layout for your group. For example, children may want bunk beds, singles may want double beds and you may want an aft deck exit from your primary cabin. Some require a business desk and others need more space to lounge on the foredeck seats.
Motor yachts and power catamarans are faster and will get you to your daily stopovers so that you can spend more time ashore or at anchor in a beautiful bay.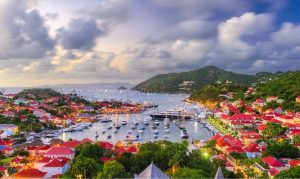 The exotic destinations make your charter trip very picturesque.
The largest part of our crewed yacht fleet is in the British Virgin Islands (BVI) and the neighboring US Virgin Islands (USVI).
The Bahamas (Exuma Cays) are also an exciting destination where we recommend shallow water sailing in the summer season.
St. Vincent and the Grenadines are ideal for the low season when yachts are moving to the south to avoid hurricane weather.
Does an all-inclusive yacht charter sound like your dream vacation? Let us help you make that dream a reality! Epic Yacht Charters offer access to the best sailing or motor catamarans for vacations in the Virgin Islands and other Caribbean destinations.
Please contact us and ask how we can help you find the right boat and crew for your next unforgettable all-inclusive vacation. Thank You.