Are you planning a family vacation to the Caribbean islands and spending a week on a sailing or power catamaran? While vacations are fun and enjoyed by adults, it is just as much fun for children. Depending on their age, different itineraries are suggested by the crew of your luxury catamaran.
Make sure you have passports for all going on the trip including your children and all documents are up to date. Some yachts have twin bunk cabins for smaller children and if young adults wish to share a king or queen cabin, everyone can decide how to arrange their sleeping preferences.
Exquisite meals are prepared by your professional chef aboard your yacht and special needs are carefully addressed especially with food allergies. Children often show a keen interest in "what's for dinner" and may even help. Kids' meals may be served earlier if they do not share the same meals served to the adults. They can also enjoy a "mocktail" at sunset while the adults stare at the horizon.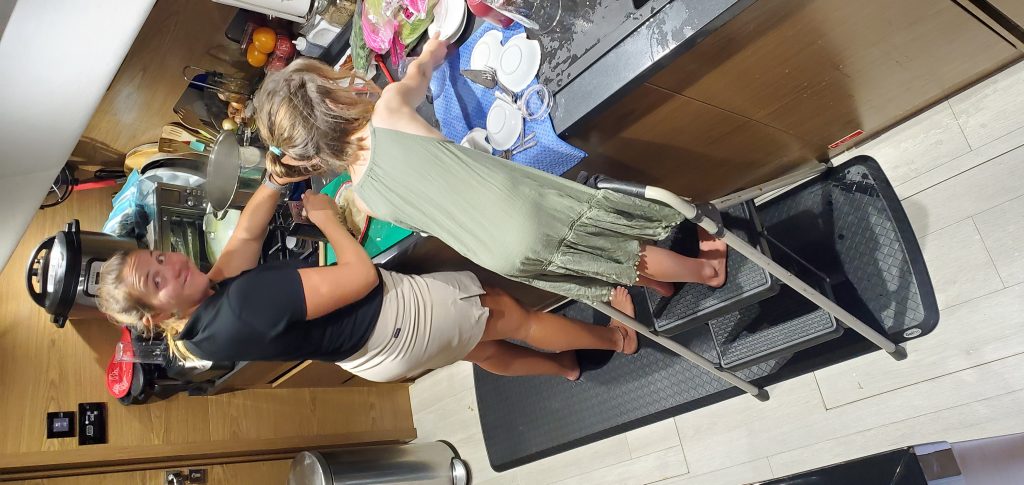 There are so many activities for children onboard. Safety gear is onboard, but please check with your crew when preference letters are sent if you need to bring additional water safety gear. Let's start with water sports. Teach them how to kneeboard, paddle, snorkel, jump off the side, kayak, fish, (or kayak fishing), tubing (towable toys behind the tender) and beach games.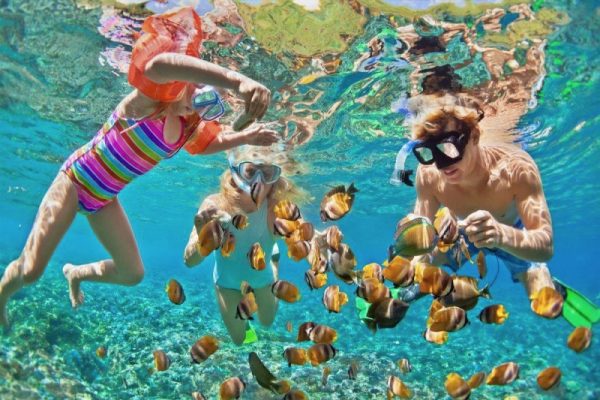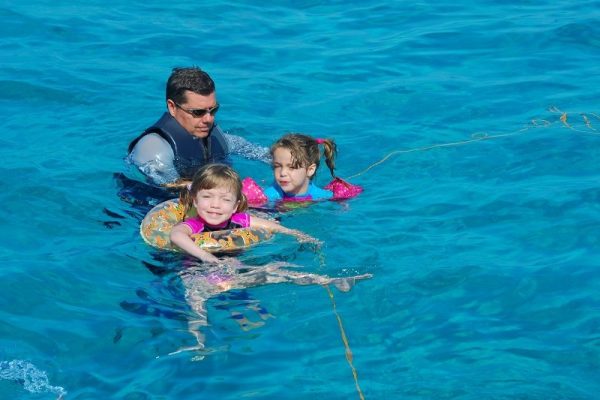 There is always something special about sharing a new adventure with your family. Take your kids with you to enjoy more than a popular play park or water park.
Would they be bored without their devices? Maybe, but if you limit their screentime with the internet connection available, they may see more fun playing on a beach, hiking ashore with views, or watching the pelicans dive into the water near the yacht.
Would the normal sibling quarrels escalate being in closer living quarters? Maybe, but is like a sleepover every night! If they wish to sleep in one large cabin or single bunks, they can choose. Bear in mind what the layout of the yacht looks like before you book your trip.
What about their food preferences? No pizza or buttered noodles with cheese? No problem. All chefs are good at creating interesting and healthy meals for kids onboard. Encourage them to try a piece of fresh fish, bbq ribs or chicken, and local fruit.
Will they sleep OK on the boat? Yes, the gentle rocking of a catamaran is ideal for relaxing and sleeping.
When your children announce their boredom, offer a pirate treasure hunt, follow the trip on a map in the local magazine or let them choose the best photos for the photobook which will be created at the end of your trip back home. They will be so proud to share their trip with friends at school.
Kids love the adventure of exploring pirate caves on Norman Island, jumping off the Willy-T (Pirate ship bar) at The Bight, and snorkeling for hours around The Indians.
The Baths on Virgin Gorda is a favorite spot. Climbing through, up, and around the boulders is a highlight of a child's sailing vacation.
Days are spent snorkeling, swimming, and lounging on the trampolines of the catamaran. Your crew is very happy to teach and show them how to use snorkeling equipment. Caribbean fish guides are easy to identify what they saw while snorkeling.
Overall, a sailing vacation brings siblings closer together.