What to expect on Charter
Ever wondered what it would be like to spend 7 nights on an all-inclusive luxury charter yacht with a professional crew?
Here is a glimpse of what to expect when you step aboard your yacht from start to finish.
Your crew is experienced and well trained and will not disappoint when showing you the charter area's highlights for the best vacation ever! The Captain has a professional license, and the boat is fully insured. He is responsible for all safety and wellbeing of all onboard. He plans the sailing route and makes sure the yacht is safe at anchor or on the dock. Your Chef is eager to show off the best cuisine and other culinary delights produced in a tiny galley. She plans menus according to special diets or preference. If there are additional crew on larger vessels, the Deckhand will be ready to take you in the tender for water-sports and to go ashore. He will ensure the cleanliness of the common areas. The Stewardess will ensure your cabin looks like it did when you first stepped on board, and together the entire crew is willing to help each other to ensure that you enjoy a well-deserved fun in the sun vacation and a successful trip of a lifetime.
All yachts recommended by Epic Yacht Charters are hand-selected, and we look forward to working with you to make the right choice when you decide to book. Our trusted service comes at NO extra cost to you! …
Sample Itinerary
Having a hard time visualizing your crewed yacht vacation in the BVI? Take a look at a 7-day sample itinerary to get the ideas flowing and plan your trip.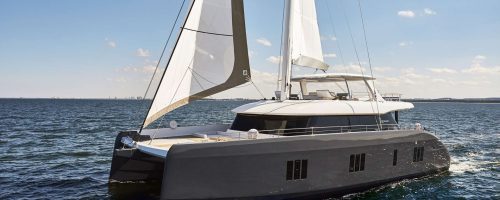 "Must Sees"

While everything in the BVI is stunning there are a few things not to be missed. Take a look at our favorite anchorages, restaurants, bars and must see day excursions.