Spend your next Large event on a BVI charter catamaran?
Many of the crewed yacht charter catamarans in the BVI offer spacious accommodation for large groups.
We team you up with the right size boats with similar size cabins for an unforgettable experience in the Caribbean. Ever thought of the azure blue water and sunning on the upper deck of your private charter yacht while you were sitting in the "boredroom"? Corporate events and meetings do not have to be boring. All your needs are taken care of with professional crews who will ensure that you and your group can meet up for not only important stuff, but also relax and enjoy some down time in the islands.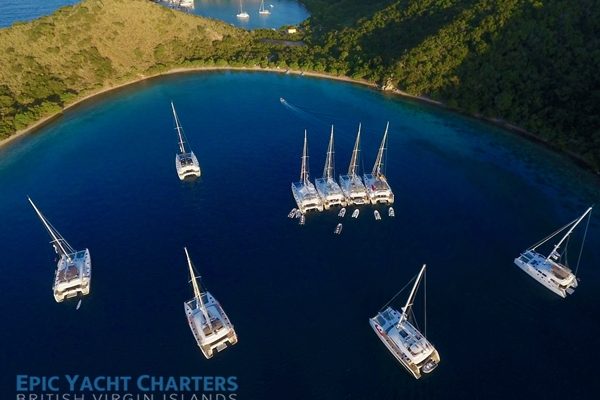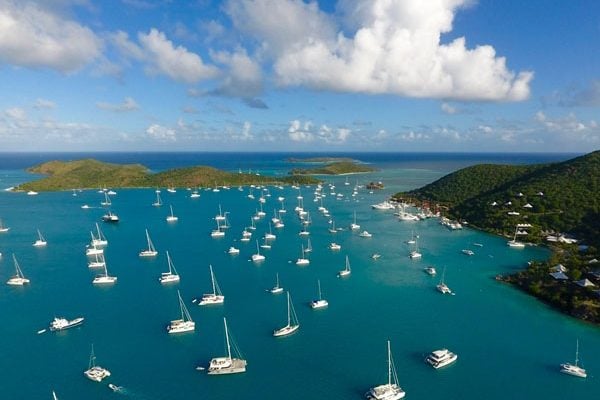 Hop from island to island, sailing or motoring. Experience the underwater world snorkeling or Scuba diving in crystal clear waters. Enjoy exquisite meals prepared by trained chefs and still make time for the group when you raft up for shared meals or "happy hour" cocktails on the flybridge. This could be the inspiration and incentive for employees looking forward to a well deserved bonus. Large families can enjoy reunions in one of the most beautiful places in the world. Wedding parties are so much more fun with everyone celebrating an unforgettable event with loved ones.
Contact us to take care of all arrangements. We can recommend travel, accommodation and advise on the best type of vessel and crew for your large group. Thank you!