Getting Married in the British Virgin Islands
It is easier than you think. Book your crewed yacht charter and get married in the BVI on a private luxury yacht or catamaran and sail away into the sunset as "Mr and Mrs" or stay at one of many luxurious resorts to celebrate your momentous occasion. Bring your wedding party along or just elope to Nature's Little Secrets in the beautiful Caribbean. Wouldn't it be fun to have a few boats in a small wedding fleet. Ask us how and we will arrange the right boat(s) and crew(s) for your needs. There are so many beautiful settings in the BVI and you can see more of these amazing beaches and islands when you browse in our itinerary page. Most of the year is a good time to enjoy the warm Caribbean waters and white sandy beaches. Let your crew spoil you on your special trip. So just sit back and relax on your honeymoon after the ceremony. Here are a few of the many Catamarans to choose from when you decide to embark on this exciting journey with your loved one.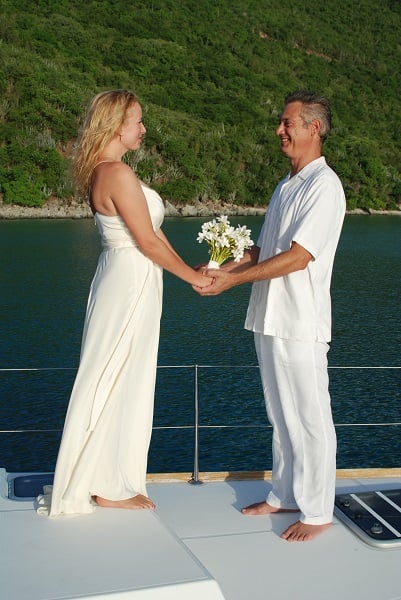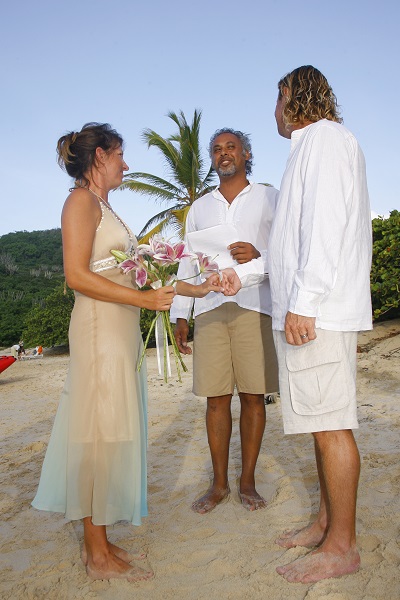 Charters are all-inclusive. Please enquire about any DISCOUNTS on offer!
There are a few things to consider before you set the date, so please look at some of the regulations. A  Marriage License is easy to obtain in the British Virgin Islands and the certificate is valid internationally. Upon arrival in the Virgin Islands, you can apply for the license at the Registrar-General's Office, which is situated in the Burnham Building, Road Town, Tortola