When you arrive in your charter yacht destination, there are so many water-sport activities to enjoy. Apart from regular fishing from the stern of the yacht and trawling a lure in deeper water while under sail or motor, you have an option to join a local guide who will take you to remote flats for bone-fishing.
Many people still ask "Why all the fuss about a little silver fish?" The thrill stalking the beautiful flats of the Virgin Islands and Bahamas. Bone-fishing is a skill and stealth like no other form of fishing. It is just you and the fish. With really good Polaroid sunglasses, a floppy hat and good water shoes, you slowly move over the flats. Days may be spent like this knowing that the fish are out there and still, none caught. You're either wading on foot or balancing on the casting deck of a small boat designed for very shallow water. With a very well practiced whip of your thin rod, you will cast a tiny fly near the school of shiny long fish swimming in shallow water. This pretty silver fish with bright eyes has an underslung mouth designed to suck down clams, crabs, and shrimp. That is why you should choose the right fly for the right conditions. Most locals will share their experiences and tell you which is better.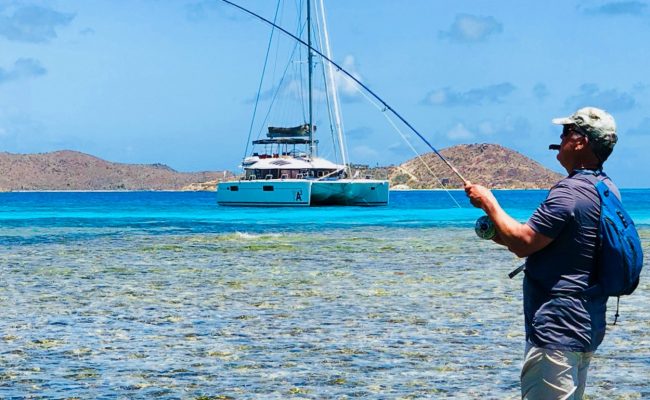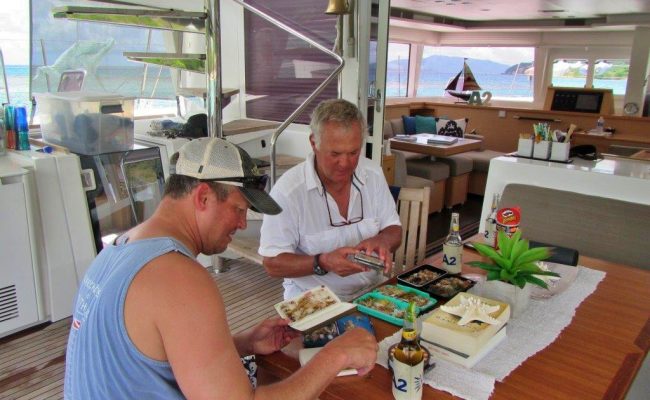 Fishermen must use stealth in their approach and have to spot the fish before making a well-placed cast that presents the lure without spooking the bonefish. Fortunately, the British Virgin Islands and Bahamas is home to the bonefish flats in the world. Epic Yacht Charters offer yachts who will get you to the right area where you can then be dropped off at a grassy flat or go with a trained guide on a shallow water skiff with a platform where you are elevated for the best vantage.
Until your eyes begin to adapt, you'll swear the guide is pointing at nothing. Remember – "You can't cast until you see the fish". Trust him, though, cast where he says, then give your line a little tickle… and suddenly, the line will pull taught and begin tearing off the reel. Try to lift your rod up and not to the side as the mouth is under the fish and it will bend double as the bonefish takes off on one of their truly incredible, blistering runs. Play the fish right, and after another spectacular run, you'll have him next to you for a quick photo, and a gentle release back into the water. They make for fun fishing not so much eating. The latest way of transportation to the flats is by fishing kayaks. Rent them from certain tour operators.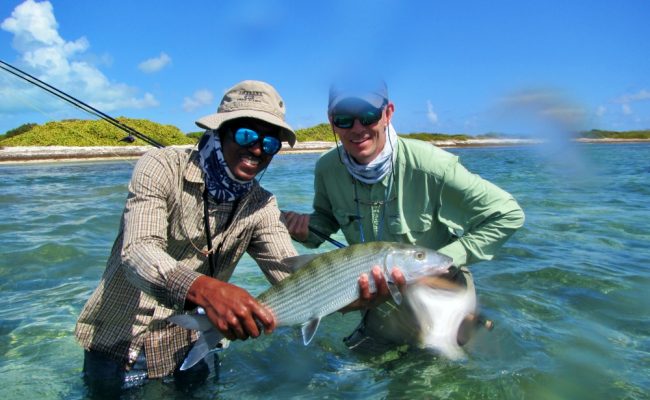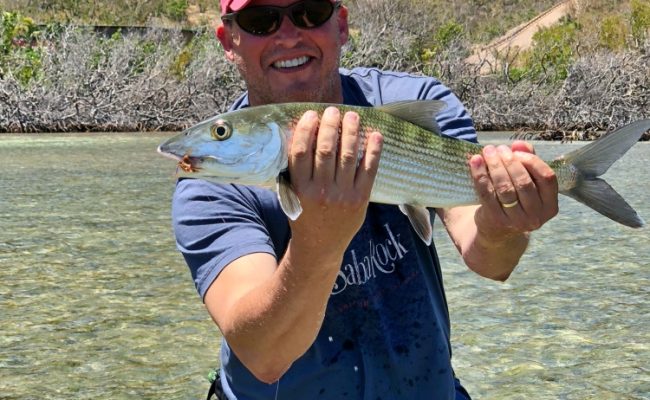 Here are a few top seagrass flats to explore in the British Virgin Islands and Bahamas:
Anegada: Best to just go with a guide (ask for Sly or Garfield at the Anegada Reef Hotel and he will take you to the best flats on this very flat island with shallow barrier reefs. To mention a few: Nutmeg point, bones bay, setting point and more on the South End.
Virgin Gorda: In the Deep Bay which is connected to the North Sound, you will find a lovely flat just to the right as you leave the channel out between Saba Rock and the famous Bitter End Yacht Club (BEYC). Another good spot to wade in the shallow waters is just to the right of the new Oil Nut Bay dock in Deep Bay as you approach the resort. Others are Colquhoun Reef and Eustatia Reef.
Great Camanoe: Just find the large seagrass flat on the East side in Cam Bay. The charter catamaran can anchor there and then take you to the reef by dinghy.
Scrub Island: On the backside of the Marina and Resort, you can wade onto the flat reef facing North.
Beef Island: Near the airport after you cross the bridge toward the airport, you will find good shallow reefs on the right near Surfsong resort, ideal to stay near the fish!
Tortola: Just too many to mention. Trust the long standing guides on the island.
Exuma Cays: So many islands make up this beautiful chain of small islands south east of Nassau. Sail with your charter yacht from Nassau (Day-trips are available here with guides for fly-fishing)
Andros: Probably the best place in the world for bone-fishing! Unfortunately, we do not offer sailing charters there as the water is way to shallow, but there are lots of guides available when you find accommodation here.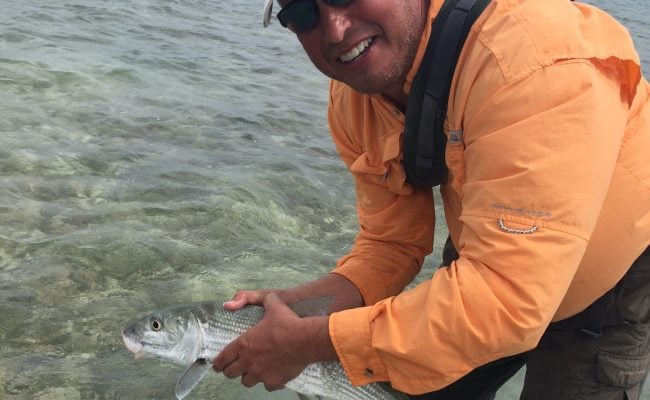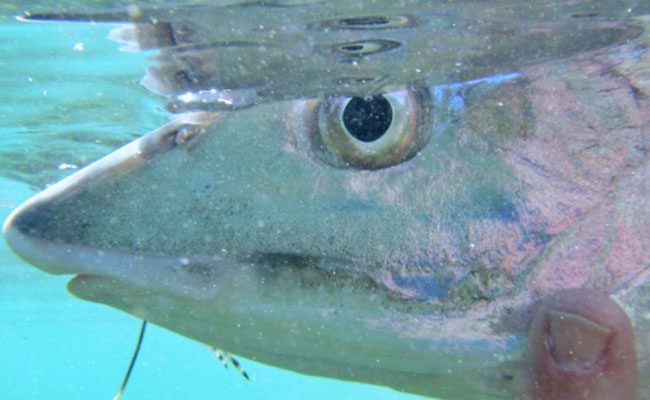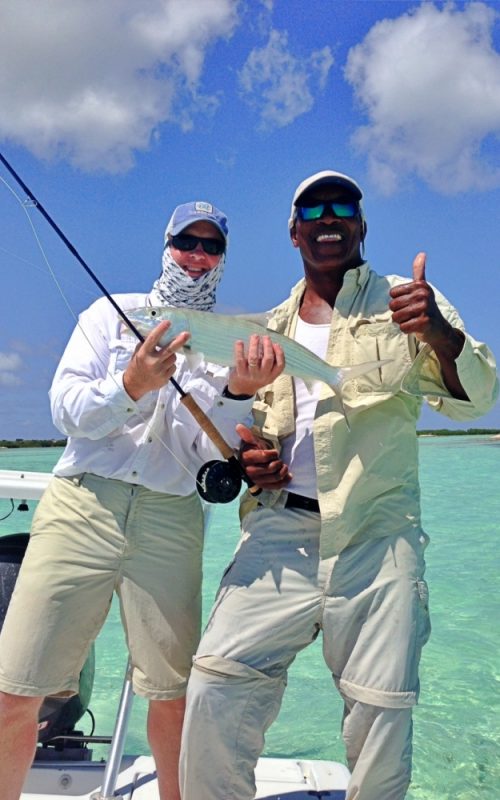 To learn more please contact the friendly & knowledgeable team at Epic Yacht Charters to get onboard a luxury Sailing or Power charter catamaran. Your Private Water Taxi or Tours can be arranged.
Contact Us NOW for availability and a personalized quote!  While our service is priceless, it is always complimentary.
Email us: [email protected] Call us: (954) 543 1270 or LiveChat with us on our website and ask as many questions as you want. Thank you and wishing you Epic Adventures from Team Epic!